Many years ago I bought a garden cart in a local gardening center. I used it for so many things, not just gardening stuff. Whenever I brought home something heavy in the back of my car–like a piece of furniture, I would often use it to get the furniture from the back of my SUV over to my kitchen door where I could then unload it onto a blanket to drag wherever I needed to drag it. I can't tell you how many times that cart saved me! I used it for a million things including hauling bales of pine straw, flowers, and heavy shrubs.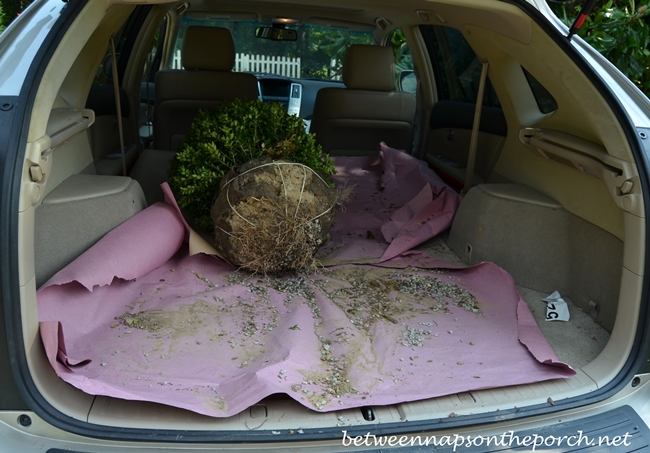 After many, many years of use, it began to rust in places and the tires would no longer stay inflated. I finally retired it when the tires would no longer stay inflated for more than a day or two and I've been doing without a cart ever since. I've really missed it!
Recently, I came across this cart and it caught my eye because the sides are removable, just like they were on my old cart. I never used the side rails on my other cart because I was constantly hauling around huge bags of mulch, large bags of gardening soil, or pine straw–so the sides just got in the way. (Garden Cart is available here: Garden Cart.)
The other major thing I noticed about this cart is the tires are flat-free tires that never need air added to them. Apparently, they are foam-filled. I love that! There's nothing worse than heading outside to do some gardening chores only to discover you have to get out the air pump and fill up all the tires on your cart. Again.
I put the cart together today. The instructions are given in photos alone–no wording. That was fine except for the part where you attach the bar that the handle connects to at the front. I realized while I was attaching the handle, if I tightened the screw on the bar thingy all the way down as far as it would go, it wouldn't swivel from side to side. That would make pulling the cart around a corner impossible. I checked the reviews and another person mentioned the same thing so I made sure to not tighten it down all the way, leaving some wiggle room for the handle to swivel from side to side. That worked great!
This was the bed of the cart, awaiting installation.
After I finished putting the cart together, minus the sides which I left off since I prefer it that way, I loaded it down with the flowers that had been on my deck. I moved them into the garage last week when the temps dropped below freezing. Normally each year when we get to this point, I only bring the Foxtail Fern into the garage and I don't try to save the potted annuals. I always feel bad about that because they are normally looking really pretty when cold weather arrives. I decided this year to try and save everything.
The larger geranium was looking kinda sad, not sure if it got hit by the cold one night before I brought them into the garage or if I didn't water it enough this past summer, but it's putting out a lot of new growth/leaves so I decided to try and save it through the winter, too.
The reason I put everything on the cart is I'm hoping to pull the cart out on pretty days and pull it back into the garage at night. My Foxtail Fern always looks pitiful at the end of winter from not getting enough sun, so I'm hoping this will help. I think I'll set an alarm on my phone to remind me to bring them in at night. If I forget even one night, that could be really bad. I'll let you know how this experiment goes come springtime!
Do you have a garden cart and find it invaluable for hauling stuff around? I'm excited to have a cart again. You really never realize how much you use them until you don't have one.
*If a post is sponsored or a product was provided at no charge, it will be stated in post. Some links may be affiliate links and as an Amazon Associate, I may earn from qualifying purchases. *