Pssst: The Between Naps On The Porch newsletter, Postcards From The Porch, will be going out to subscribers this weekend. If you haven't signed up to receive the newsletter yet (it's free!) and would like to receive it when it's sent out each weekend, you can subscribe here: Postcards From The Porch.
In The BNOTP Library
Sooo excited to be sharing another wonderful book by Caroline Clifton-Mogg. I love all her books and this is another great one!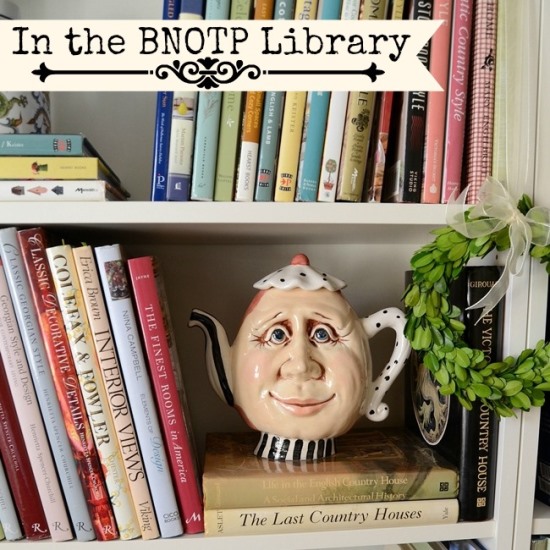 In the BNOTP Library: Decorating With Antiques: Confidently Combining Old and New

Author: Caroline Clifton-Mogg
Hardcover: 192 pages
3 Things I Like About This Book:
This book is all about using the pieces we love in our home, no matter if they are antique, vintage or new. There are a lot of great examples showing how to mix pieces from different periods, even different cultures.
Tons and tons of great pictures illustrating all the points made in the book. All areas of decorating are covered including Furniture, Fabrics, Objects/Ornaments, Collections and Lighting. There's also a section at the back of the book that goes into detail about the different "antique styles" including English, European, American and Eastern. Very informative book!
There are lots of different styles of decorating throughout the book. My favorite were the more traditional designs but even the eclectic rooms had enough traditional elements in them to keep me happy. This isn't just a pretty picture book. Though there are lots of wonderful pictures throughout, this book really goes into detail helping the reader learn how to incorporate antiques of all kind into the modern-day home.
You can read more about this book, Decorating With Antiques: Confidently Combining Old and New
at Amazon where I normally buy my books, via the picture link below.
Pssst: If you would like to be notified of new "In The BNOTP Library" posts, subscribe to have updates delivered to your Inbox via the gray subscribe box at the end of this post.
You'll find previously featured books from the BNTOP library here: In The BNOTP Library or just click on the collage below.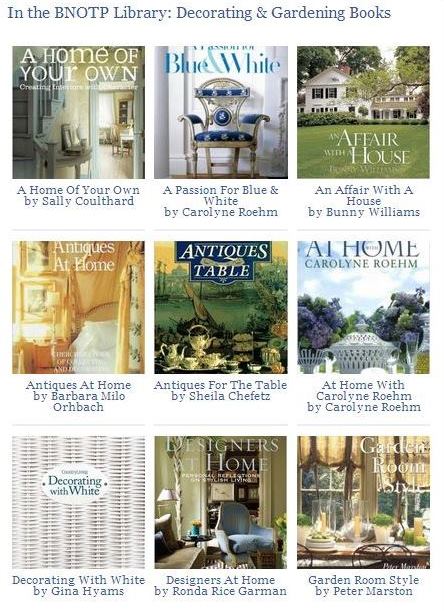 *If a post is sponsored or a product was provided at no charge, it will be stated in post. Some links may be affiliate links and as an Amazon Associate, I may earn from qualifying purchases. *