I had never purchased a pre-loved or pre-owned designer handbag until this past spring. Even pre-owned, designer bags can be a bit on the pricey side, so I was always leery I'd get a bag that wasn't as described, or worse, a fake! What finally prompted me to take the plunge was discovering a pre-loved site that gives you a full 30 days to decide if you like the bag enough to keep it.
I had been toying for a while about buying a particular handbag and was on the waiting list at a local boutique. After waiting for quite a few months, I began to feel I'd never get the bag. I checked in with the boutique several times and their answer was never encouraging. The last time I inquired about the bag, I was told they only get a "handful in each year in the color I wanted." That was the moment that pushed me to take a look at the pre-loved market.
I had always heard good things about Fashionphile in the many, many handbag unboxings I had seen on YouTube. Seemed like every time a YouTuber unboxed a bag they had purchased from Fashionphile, they would inevitably exclaim that the bag was in better condition than they had expected and better than the description had indicated at the Fashionphile website.
That was very encouraging but the thing that really gave me the confidence to try Fashionphile was their 30-day return policy. As long as I didn't cut the Fashionphile tag off the bag, I could return it at any time during the first 30 days. I knew that would give me time to look the bag over, try it on with a few different outfits and have it authenticated by one of the trusted authenticators I've heard so much about via YouTube and the Purse Forum. Even though I didn't believe Fashionphile would ever knowingly sell a fake bag, I still felt better having it independently verified for my own peace of mind.
I ordered the bag and it arrived quickly. It was in "Excellent" condition, just as it had been described! To my eyes, it looked brand new and I loved it! I immediately took a bunch of photos and had the bag verified by a trusted authenticator. It totally checked out as the real thing. I had paid more for the bag through Fashionphile than the bag would normally sell for in the boutique, but that was understandable since it was an impossible-to-find bag.
Before cutting the tags off and officially making it mine and unreturnable, I gave my local boutique one more call just to make sure they hadn't by some miracle gotten the bag in. They had not, but there was something in the voice of the sales associate that gave me a little hope. I told her I had bought the bag at Fashionphile and had 30 days to decide if I wanted to keep it or return it. So if a miracle happened in the next 2-3 weeks and the bag I wanted came in, please give me a call. The sales associate said she would.
After hanging up I decided to wait a few days before cutting the tag off, just in case that miracle did happen. A week passed and I had heard nothing from the boutique. I came so close to cutting the tags off during that week! I was dying to start wearing the bag, but a little voice inside of me kept saying, wait just a little bit longer, you've got 30 days!
A few days later, about 1-1/2 weeks into my return period, the phone rang. I couldn't believe what I was hearing, the boutique had finally received the bag I wanted that very morning! I picked up the bag that day and the next day I called Fashionphile to let them know I'd be returning the bag I had purchased from them about 1-1/2 weeks earlier.
They congratulated me on getting my bag from the boutique and with zero hassle, they sent me a prepaid return label that even included insurance. I dropped the bag off to UPS that same day. Per tracking, the bag arrived back at Fashionphile the following Friday morning and my credit card was credited back that very same day.
I was so impressed with how professionally the Fashionphile transaction had been handled from start to finish. Shipping was free both ways, including insurance, and returning it had been completely hassle-free. Yes, I had had to pay more for that particular bag when I initially purchased it, but I totally understood why–it was a very difficult bag to find. It was strictly a matter of supply and demand and you'll always pay a bit more for rarer bags, especially if they are in New or Like-New condition.
There are many bags on the Fashionphile website that are listed in "New" or "Excellent" condition that are well under the price you would pay in a boutique. I would never hesitate to purchase a bag listed as "Excellent" at Fashionphile because of the gazillion unboxings I've seen on YouTube where a bag listed in "Excellent condition" had arrived looking practically brand new. I get the impression Fashionphile tries to err on the side of under hyping a bag rather than having you expecting more, then being disappointed. I like that about them!
By the way, this is not a sponsored post. Fashionphile has no idea I'm sharing this experience, they only know me as a customer who has purchased a bag from them and returned it. Since then, I've also sold 3 bags to them that I was no longer using. Those transactions went very smoothly, as well. Overall, I feel very good about recommending Fashionphile for both buying and selling handbags (new and used) or for finding designer bags at a discount.
Awesome Deals Currently Available
Last night I was looking at their current offerings and found some incredible deals! There are a couple that I want to buy so badly, but I'm trying hard to resist. If you see something you love, do not wait. I can tell you from experience, the good deals do not last long before they get snatched up!
Fashionphile sells a lot more than just handbags, although it's the handbags that always draw me to their site. They also sell jewelry, watches, belts, bag charms, shoes, small leather goods, scarves, sunglasses and other designer/luxury goods.
Here are a few of the incredible deals I found last night. I've tried to include the cost when purchasing in the boutique (if I could find it) as well as the price it's currently listed for at Fashionphile. I want every single one of these bags! Argggg!
This beautiful Chanel bag in the "Jumbo" size and listed in "Excellent" condition normally sells for $6,200 in the boutique. It's currently available for $3,895 here: Chanel Bag. I have this bag in a very similar color in the mini size and paid almost this much…and it's just a mini! So this is beyond awesome for the jumbo size in this bag!
This gorgeous Fendi bag is on sale 30% off for $1,015. I'm not sure how much it originally sold for but I love the color and Zucca print! You'll find it here: Fendi Tote.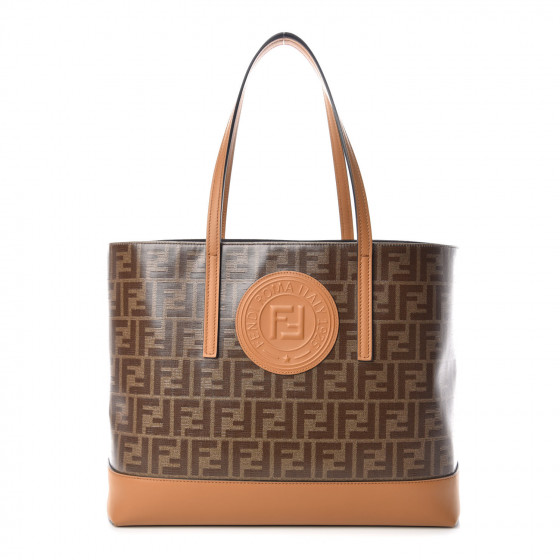 Love the color of this Louis Vuitton bag in pink Magnolia and the Damier Ebene print! It's $1,990 at the LV website but in "Excellent" condition for $1,515 here: Louis Vuitton Bag, Damier Ebene and Magnolia. That's close to $500 off!
You'll find it in black, also in "Excellent" condition for $1,675 here: Louis Vuitton Bag.
I love the look of this beautiful Tureene bag. I don't see it at the LV website but it's listed in "Excellent" condition for $1,275 here: Louis Vuitton Turenne PM.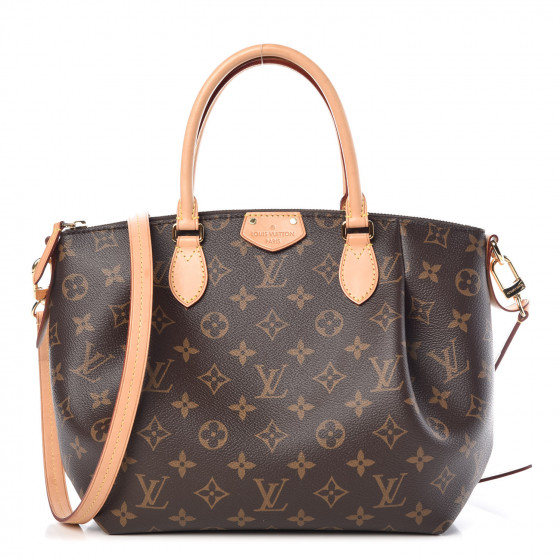 Unfortunately, this adorable Chanel Mini flap bag sold out some time last night after I saw it online. It was listed in New condition and I remember it was on sale for about 10-20% less than what they sell for in the boutique! Kicking myself I didn't buy it last night…that was an incredible price. You can see more photos of it here: Chanel Mini.
See what I mean about how they don't last on the site. If you see it and you love, don't wait!
This adorable Fendi bucket style bag is $2,100 on the Fendi website and it's on sale for $1,665 at Fashionphile here: Fendi Bucket Bag.
Okay, at least this one is still available, although I don't expect it to last long. I love a yellow bag and this one is adorable! This bag is currently listed in "Excellent" condition for $2,425 here: Chanel Extra Mini Flap Bag.
Neiman Marcus has now partnered with Fashionphile (read about that HERE) and I think that says a lot about the company. I don't believe NM would partner with them if they didn't trust their knowledge of the pre-loved handbag market and how they treat their customers. My interaction with Fashionphile has only been positive, so I wasn't surprised to see Neiman Marcus placing their trust in them, also.
If you would like to see more of what's available, you'll find all their newest arrivals here: New Arrivals and their further discounted items here: Discounted/On Sale.
*If a post is sponsored or a product was provided at no charge, it will be stated in post. Some links may be affiliate links and as an Amazon Associate, I may earn from qualifying purchases. *