When I booked a trip to Morocco recently, the agent who helped me asked if I had already applied for Global Entry. She was the second person to mention Global Entry to me that week. I took that has a sign and decided to apply.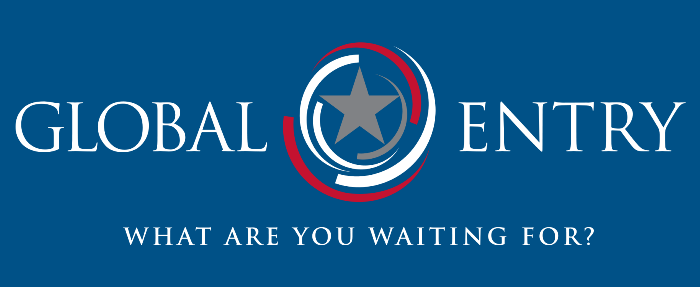 I completed the application online on January 4, 2017 and today, just twenty days later, I received Global Entry Approval and a Global Entry number, aka, Known Traveler Number, (KTN). So the process from start to finish took exactly 20 days and was completely painless, well except for the $100 fee I had to pay to apply!
I thought today I'd give you a brief overview of how the process worked in my case, and share a few tips that may prove helpful if you decide to apply for Global Entry sometime in the future.
What is Global Entry?
If you're not familiar with Global Entry, here's how it's described at the U.S. Customs and Border Protection website.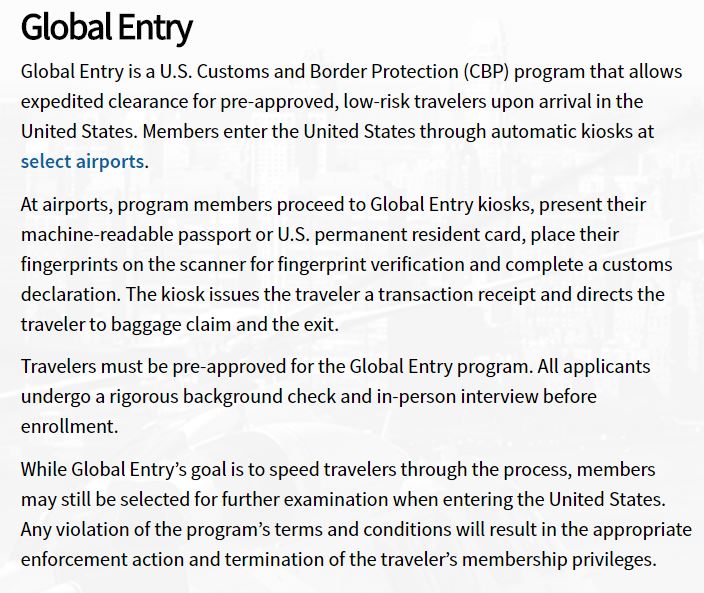 Once you're approved for a Global Entry pass, you no longer have to go through the long security lines when entering into the United States from another country. If you're traveling with other people, including family, they will still have to go through the regular security lines unless they have their own Global Entry pass.
There are several countries that participate in Global Entry or have their own Global Entry style programs. These are the countries that supposedly participate, have no idea how accurate this list is, though: Germany, Netherlands, United Kingdom, Mexico, Singapore, Argentina, South Korea, Taiwan, Colombia and Panama.
Here's what the U.S. Customs and Border Protection Agency says about how your Global Entry Card works regarding expedited entry into other countries.
From what I've read, having a Global Entry card mostly helps speed up the process when you're flying back into the U.S. Since a Global Entry card includes TSA Pre √, that part helps for domestic flights. Since TSA Pre √ costs $85, if you think you'll be flying internationally once or twice a year and live close enough to one of the interview locations, you might as well pay a little more and get Global Entry.
My Timeline for Applying for Global Entry
This was the timeline my Global Entry application process followed:
1-4-17: Registered/Enrolled with GOES (Global Online Enrollment System) and completed the rather lengthy Global Entry Trusted Traveler Program Enrollment Application at the GOES website online.
1-10-17: Received an e-mail letting me know there had been a change in the "status" of my application. Logged onto the GOES site to view the change and saw I had been given "Conditional Approval." I was prompted to choose a date and location for my in-person interview. I chose the 1st available date which was today, January 24, 2017. There were two locations in Atlanta from which to choose and I chose one that was a few miles away from the airport, as opposed to the other location that was inside the airport.
1-24-17: Visited the U.S. Customs and Border Protection office, completed the short interview and received approval. Was given my Global Entry Number, aka, "Known Traveler Number." Was told I would receive a physical Global Entry Card in the mail in a couple of weeks. The actual card is needed when traveling via road or ship into Canada and Mexico.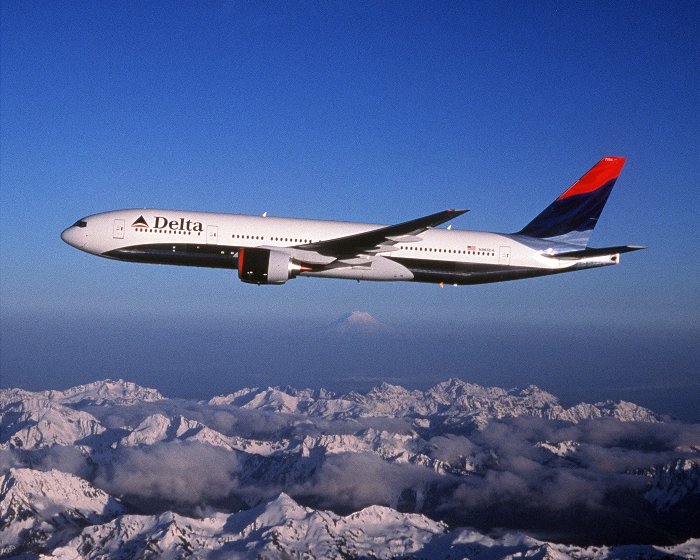 Important: As soon as you get your Global Entry number, aka KTN, you'll want to log on to the website of the airline(s) you travel with the most, and add that number under your profile. As soon as I got home, I added my number under my profile with Delta Airlines since I that's the airline I normally use.
When you log on to Delta, the place where you add it under your profile, is actually called the "Known Traveler Number." Not sure if it's called that on all airline's websites but it was called that on Delta's.
If you forget and don't add your Global Entry Number/KTN to your profile at the website of the airline you'll be using, when you go to the airport to fly out, your Global Entry will not work or be recognized by that airline. Once you add your number to an airline's website, it should remain under your profile for all future travel, so you only have to add it once.
How to Apply, My Experience
To apply for Global Entry, I completed the application online. It took me about 30 minutes. It's very detailed, as you might expect. The worse parts of the application for me was how tiny the writing was. So be prepared for some eye strain. The good thing is the application never timed-out, so it didn't seem to matter how long it was taking for me to complete it.
Have you ever had that happen to you: be in the process of filling out a very long, detailed form or application online and it times out and logs you off right in the middle of it, then when you go back, you have to start all over? That didn't happen with this application, thankfully! I guess they know it takes a while to complete.
Tips for Completing the Application, Gather These Things Together First
Before you sit down to complete the application, gather together these things: Your passport, driver's license, birth certificate and a credit card.
If you haven't lived in your current home for longer than 5 years, before you began the application process, sit down and make a list of your previous addresses because you'll be asked for those. I can't remember how far back it wanted since I've lived in my home for 25 years now, so didn't have to list any previous addresses. But just jot down the last 2-3 addresses so you'll have all that handy.
Same for your current occupation, if you haven't worked at your current occupation for longer than a certain number of years (forgotten how long now, may have been 5 years) you'll need to list your previous jobs, too.
Where have you traveled? They also ask what countries you've traveled to in the last X number of years, so jot those down, too. If you have all that info ready when you start the application process, it will go a lot faster.
The Fee
The application fee is $100 and a Global Entry pass is good for 5 years. It includes TSA Pre √ which costs $85, so I think it's a better deal to go ahead and go for Global Entry if you think you'll be traveling internationally a few times over the next five years.
When a Global Entry Pass expires after 5 years and you apply to renew it, it may not be necessary to schedule another interview, per the officer who interviewed me this morning. Of course, that is subject to change, but if everything looks okay when you reapply, you probably won't have to go through another interview. You will have to pay the application fee again, though.
How Did I Get My Personal Interview So Quickly?
After I applied online and was awaiting "Conditional Approval," I was concerned about how long the process was going to take. I was hoping I would get my Global Entry card in time to use it for my March trip to Morocco, but I had resigned myself to the possibility that it might not come through in time. Before applying, I had read so many complaints online from folks who were having to wait months and months for the in-person interview.
One thing that made me feel a bit more hopeful was where I live: 30 minutes from Hartsfield-Jackson, the busiest airport in the world. I figured if anyone had figured out a way to streamline the process, it would be the officials here in Atlanta. I was also encouraged when I discovered that we had not one, but two offices where interviews were being held. So, I'm guessing that's why the process went so quickly.
If the closest interview location to you is booked way far out, check other locations. If you're willing to drive an hour or two, you may be able to get an appointment sooner.
Walk-ins
I read one story online where a person applied and received conditional approval, but the in-person interview was scheduled really far out. They stopped into a Global Entry Enrollment Center that was inside an airport (not sure which one…maybe Atlanta) because they were passing through and had a few hours before their next flight. They were eventually seen by someone, but they almost missed their flight! So if you decide to walk into one of the Global Entry offices while on a layover in an airport, keep watch of your time or you may just miss your flight!
When you go for your in-person interview, you'll need to take your passport and a photo ID like your driver's license. I also took my birth certificate, just in case. They only asked for my passport, though.
The interview went very quickly. They asked a few basic questions like if I had ever been arrested, if I had ever been fined or held for trying to bring something into the country, if I had ever gone by any other names, etc… They do such a thorough and detailed background check before you arrive, that's probably why the interview process goes so quickly.
Update: Another suggestion that was made in the comments that I forgot to mention is this: Once you get the email with your conditional approval and logon to choose an initial interview date, check back daily to see if a closer appointment has opened up. There are bound to be some cancellations and you may be able to snag an appointment sooner if you check back on a daily basis.
Where Can I Use My Global Entry Pass?
Per U.S. Immigration Visa and Travel website, these airports have Global Entry Lanes for expedited customs and border clearance. This may just be a partial list, I'm sure airports are being added all the time.
Boston-Logan International Airport (BOS)
Calgary International Airport (YYC)
Charlotte-Douglas International Airport (CLT)
Chicago O'Hare International Airport (ORD)
Dallas/Ft. Worth International Airport (DFW)
Denver International Airport (DEN)
Detroit Metropolitan Airport (DTW)
Ft. Lauderdale/Hollywood International Airport (FLL)
George Bush Intercontinental Airport, Houston (IAH)
Halifax Stanfield International Airport (YHZ)
Hartsfield-Jackson Atlanta International Airport (ATL)
Honolulu International Airport (HNL)
John F. Kennedy International Airport, New York (JFK)
Los Angeles International Airport (LAX)
McCarran International Airport, Las Vegas (LAS)
Miami International Airport (MIA)
Minneapolis/St. Paul International Airport (MSP)
Montreal Pierre Elliott Trudeau International Airport (YUL)
Newark Liberty International Airport (EWR)
Orlando International Airport (MCO)
Orlando-Sanford International Airport (SFB)
Ottawa Macdonald-Cartier International Airport (YOW)
Philadelphia International Airport (PHL)
Phoenix Sky Harbor International Airport (PHX)*
Raleigh-Durham International Airport (RDU)*
San Francisco International Airport (SFO)
San Juan-Luis Muñoz Marin International Airport (SJU)
Seattle-Tacoma International Airport-SeaTac (SEA)
Toronto Pearson International Airport (YYZ)
Vancouver International Airport (YVR)
Washington-Dulles International Airport (IAD)
Tip:
When the officer took my fingerprints this morning, at first she was having trouble getting them to register on their scanner/computer. She had me put on a little lotion, and when I tried again, it worked fine. She told me whenever I'll be using a Global Entry kiosk, I should put a little lotion on first, being sure to rub some on my fingertips.
So, if you have ever had trouble with that or have very dry skin like I do, you may want to put a small amount of lotion on your hands before getting off the plane.
Who Gets Turned Down for Global Entry?
Obviously, not this guy! 🙂
As I was standing up to leave, I thanked the officer and told her I felt fortunate to have Global Entry approval. She said, "You should, we turn down a lot of applications!"
Don't let the process intimidate you, tons of people get approved for Global Entry every year. Over 1.8 million people have already been approved, with approximately 50,000 applications being submitted every month! I guess it won't be long before the long lines will be at the Global Entry kiosks!
Here are a few of the things that can prevent a person from being approved for Global Entry.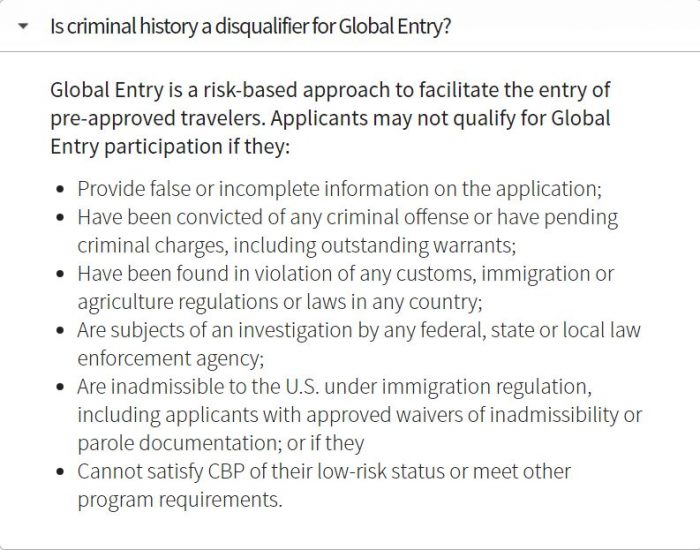 If you're interested in getting your Global Entry Pass, you'll find a video with additional information about the benefits/process here: Global Entry. You can apply at that link, as well.
Happy Travels!
*If a post is sponsored or a product was provided at no charge, it will be stated in post. Some links may be affiliate links and as an Amazon Associate, I may earn from qualifying purchases. *