Welcome to the 359th Metamorphosis Monday!
Have you ever noticed how we sometimes develop blindness to something in our own home? We walk right by it every day and after a while it just blends into the landscape of our homes and we don't see it anymore. I know I've done that many times over the years.
Recently I shared a picture of my porch decorated for Christmas. While working on that post and seeing the porch all spiffed up for the holidays, my eye kept being drawn to the doormat. It just didn't seem to fit with everything else and felt like it was dragging down the porch.
It definitely underwhelmed and on closer inspection, it was looking very faded and tired. You can barely even read the "Welcome" message now.
After that post went up, I shopped for doormats online and found one I really liked.
When it arrived and I put it in place, I was shocked by the transformation! It really adds so much to the look of the porch and the entrance of my home. I never realized how important a doormat could be!
It's a good bit bigger than my previous mat–love that!
The old mat:
The new mat:
I found this door mat here: Monogrammed Door Mat. They have it available in two sizes: 30 x 48 and 36 x 72. I measured my front door before I ordered and went with the 30 x 48. I think the 36 x 72 size is probably meant to go in front of an entrance with double doors.
This isn't an inexpensive door mat but the reviews sounded awesome so I decided to give it a try. I'm really glad I did because it adds so much to the porch and my home. Who would think a door mat could do that?!
BEFORE:
AFTER: I love, love, love how it looks! Again, you'll find it available here: Monogrammed Door Mat.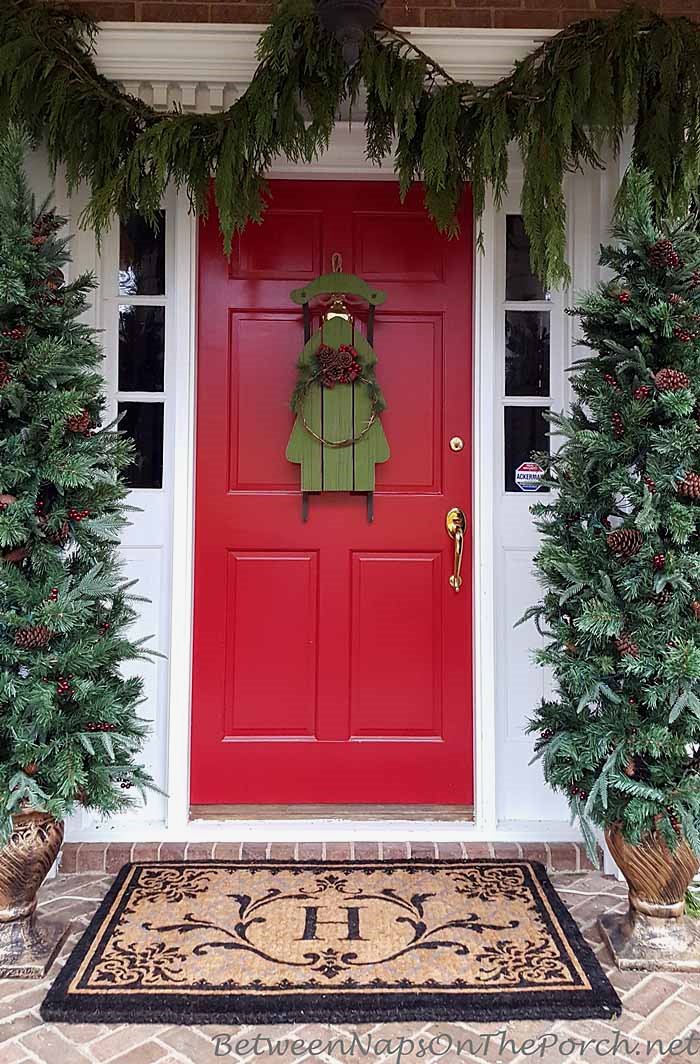 It's fun when a small change can have a big impact. We need those easy decorating wins every now and then. They give us energy for the big ones we take on. Merry Christmas and Happy Holidays to you!
Update: A few folks requested a view of how the mat looks from a bit further away so here are a couple of additional pics.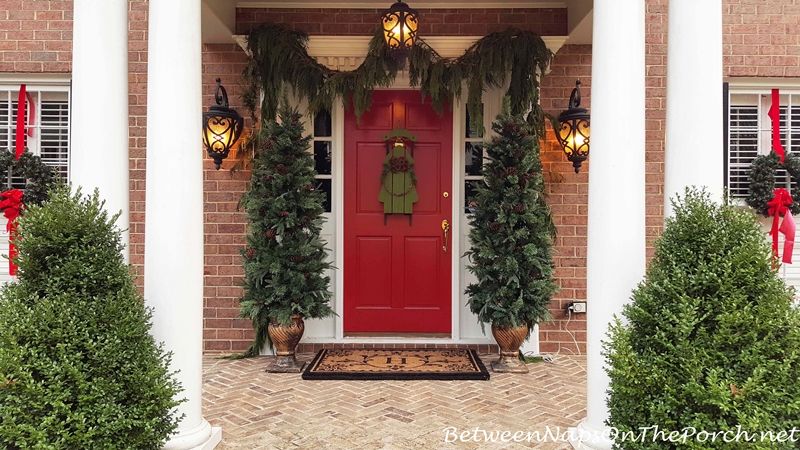 Looking forward to all the wonderful Before and Afters for this Metamorphosis Monday!
If you are participating in Metamorphosis Monday, please link up using the "permalink" to your MM post and not your general blog address. To get your permalink, click on your post name, then just copy and paste the address that shows up in the address bar at the top of your blog, into the "url" box for InLinkz.
In order to link up, you'll need to include a link in your MM post back to the party so the other participants will have an opportunity to receive visits from your wonderful blog readers.
Please observe these few rules:
Only link up Before and After posts that are home, gardening, crafting, painting, sewing, cooking, DIY related.
Do not link up if you're doing so to promote a website or product.
*If a post is sponsored or a product was provided at no charge, it will be stated in post. Some links may be affiliate links and as an Amazon Associate, I may earn from qualifying purchases. *