How's your holiday shopping coming along? If you're like me, I usually get it about 95% done but get stuck on those last few gifts. There's always a few folks on my list for whom I struggle finding the right gift.
I've put together a list of 26 wonderful gift ideas. The list includes gifts for men, women and children so there's something here for everyone. Many of these are products I currently use and love, others are on my wish list.
Prices range from super affordable to a bit of a splurge, but the majority of the treasures below are totally affordable for gift giving.
Hope you find this helpful as you finish up your holiday shopping!
Click on the title of the item to access that product.
I love, love, love these socks. I purchased three pairs 2-3 year ago and they still look like the day I bought them. Even the heels are still in great shape. Since they lasts so long and I hate washing clothes, I've purchased 6-7 more pairs over the years. They are super comfortable, warm for winter but great for summer, too. I love their motto: "Life's too short for matching socks." lol I also like that they are made right here in the USA.
I love monogrammed gifts. Nothing makes you feel more special than when someone gives you a gift that has been personalized just for you! These throws are on sale right now for a great price AND it includes free monogramming and free shipping! You'll find the oversized version here: Monogrammed Oversized Throw
Heated Throw
I purchased this heated throw last winter and I love it. I used it when I'm working at my desk and it keeps me toasty warm.
Music, Book and Movie Themed Anthology Candles
I just discovered these fun candles this year and I've ordered two as stocking stuffers for my son. Shhh, don't tell him! I'm not sure how into candles he is but I couldn't resist ordering a couple because they are music, book and movie themed. I chose a Harry Potter one called The Three Broomsticks.
And I couldn't resist getting this one for him. It will be so funny if it really smells like a law library! lol These are also made here in the USA!
Thanks goes to Tammy who left a comment telling me about ScentBird. I think this would be such a neat gift to give and to receive. I'm seriously thinking of doing it for myself. Here's how it works: You subscribe for $14.95 a month and each month they send you the perfume of your choice. You get enough perfume to try it for an entire month. So, you're not getting a teeny little sample, no–you get enough to spray it on twice a day for an entire month.
Such a great way to try a fragrance you've been thinking about buying without spending a lot and getting stuck with a perfume you don't really love. They have all the most popular fragrances and you decide which one you want to try. I love this idea and think it's a genius gift idea!
Speaking of perfumes, if you have someone on your list who loves Lilly Pulitzer prints, they will love this perfume. I love Lilly Pulitzer clothing and prints so when I came across this I had to try it. It's super inexpensive so I wasn't expecting much but WOW, it lasts all day long! I love the scent and I love the little Lilly Pulitzer print scarf around the neck. It's sooo cute to display with my other scents.
When my son was here for Thanksgiving, he noticed this object beside my bed and ask what it was. I turned off the lights so he could see how it works. Each morning when I wake up, I just glance up at the ceiling and instantly know what time it is. There's no turning on the light or rolling over to try to see the clock. It's really nice to have if you wake up during the middle of the night. The display on the clock itself also shows the temperature outside.
I purchased my Kindle Paperwhite right before I began traveling so much this fall and it was a life-saver on those long overseas trips. Honestly, I would have been miserable without it. It helped pass the time so much faster. I had a very old Kindle and they have come a long, long way since I purchased that first one. They are super fast and the touchscreen is awesome! This is a great gift for anyone, especially folks who travel.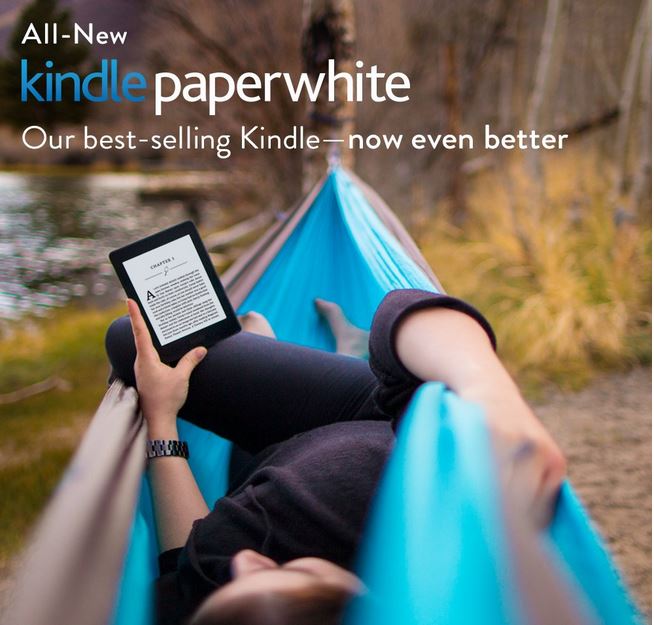 I had a fit over these when I saw them. Don't order them all up because I haven't ordered mine, yet! lol I plan on ordering these for family members…they are just so cute! Plus, they are on sale!
They also have them in this cute mail sack design below. I'm struggling trying to figure out which ones to order because I like them both! Did I mention they are currently on sale with free monogramming and free gift wrap?!
Santa's Mail Sack
This is a splurge item but I love it! If you have someone special on your list who needs a great bag that's nice enough to carry for work, this would be perfect. I especially love the subtle monogram. It's so classy and elegant looking, yet very functional.
I have two pairs of these pajamas and they are super comfortable. I especially love how well they wash. I don't put them in the dryer so not sure if they would shrink. I just hang them up to dry when I wash them. They are so warm and snuggly! They come in several prints. I have them in pink with cupcakes, blue with owls and navy with sheep. 🙂
I just purchased a new door mat for my front door that will be good for all year-long, but I'm eyeing this one for the holidays. I love the image with the Woody truck and Christmas tree on top. It's also on sale!

Herringbone Travel Bag
If you're looking for a sophisticated gift for a man, this would be perfect. There's just something about a herringbone design. They even have a matching passport cover to go with it. Love it!
Love these and they are currently on sale for half price!
I have these sheets and they are wonderful! I've mentioned them before because they are so heavy and nice. They wash beautifully and last for years. The reviews speak for how great they are! The plaid is gorgeous, by the way. It's my favorite. I have the cream color now since I have a tartan duvet, but I still have my plaid set because I can't part with it…it's just too pretty!
If you have a birder in your life or just want to introduce birding to a love one or friend, this is the feeder to get them. It's never malfunctions and it's squirrel proof…I mean really squirrel proof. It's my most favorite feeder and I've tried bunches!
I love my bucket list travel map, so this is a great gift for anyone who loves to travel.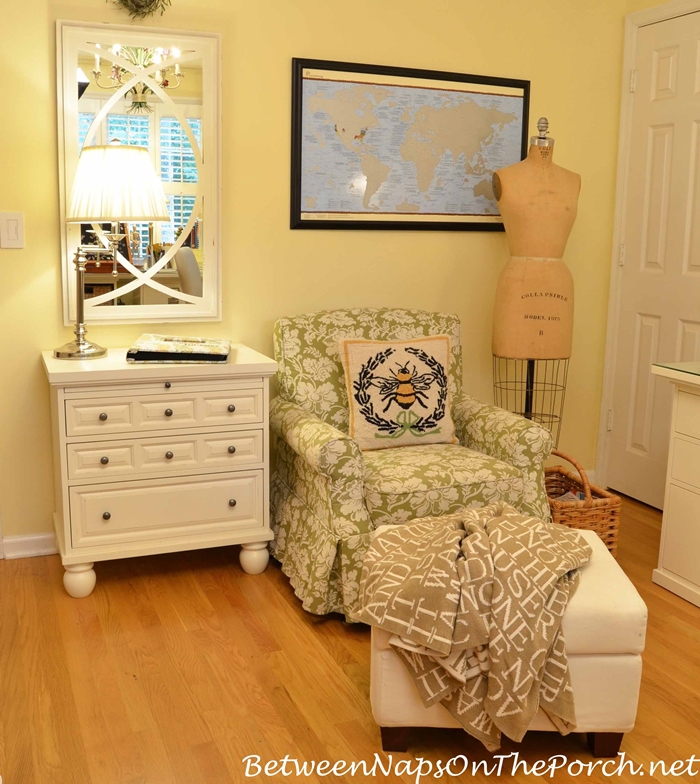 I was scratching off just the specific area of a country that I had visited, but recently I decided to go ahead and scratch off an entrire country once I visit because I have so many places I want to see, I may not return to a country once I've been there. They make them for just the USA if you want one for documenting which states you've visited. Such a fun gift and a great conversation piece for any room. I love mine!
Wusthofs Classic 7-piece Knife Block Set
This is the knife set I have and use every day in my kitchen. This would make a great wedding gift, too!
Charles River New Englander Jacket
I meant to take my Barbour jacket when I went to Italy but I walked out leaving it and a fleece I planned to take on the chair in my kitchen. I remembered it about half way to airport. Thank goodness I had stuffed this jacket down inside my suitcase. I wore it every single day in Italy and it was perfect. We had lots of rainy days and it kept me warm and dry. I never had to carry an umbrella even in the downpours because the hood kept me completely dry. I kept watching my fellow tour goers trying to juggle their umbrellas while taking photos and I felt bad for them. I had no problem at all pulling my camera out from under my coat to snap photos and no juggling the umbrella in the process since I had a hood keeping nice and dry. It still looks brand new after wearing it for 17 straight days all over Italy, on and off a bus. It comes in lots of colors…just an awesome coat!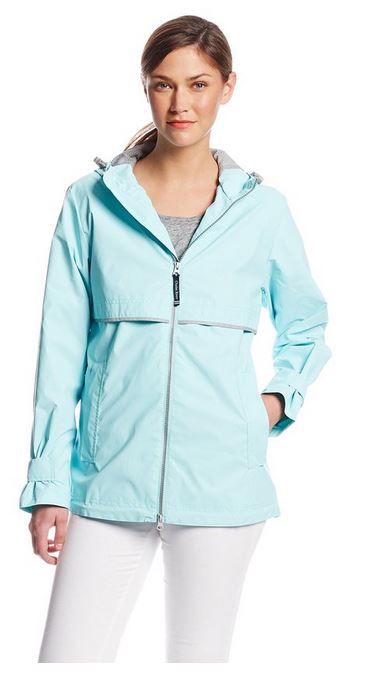 These were also a lifesaver while traveling. They totally blocked out the roar of the engines on the airplane so I could sleep and read in peace. I slept in them a few nights in one of the hotels where we stayed in Italy and they totally blocked out the music and street noise coming from outside the hotel. I like that the noise canceling features work even when nothing is playing through them.
I also took them with me on the "Sailing With the Scotts" cruise and I was so, so glad I had them. The walls were so super thin and I discovered that folks stay up to all hours of the night on cruise ships! I slept like a baby wearing these each night.
Birds and Blooms Magazine Subscription
Here's another great gift for the birder or gardener in your life. I've been subscribing to Birds and Blooms magazine forever and I still love it. When it arrives, I always stop whatever I'm doing to look through it, then put it beside my bed to read right before going to sleep. It's such a calming, beautiful read to enjoy before bed.
Pete the Cat books are awesome for kids. I sent a couple to my grandson a few months back and my son and dil said he loves them and keeps requesting it each night.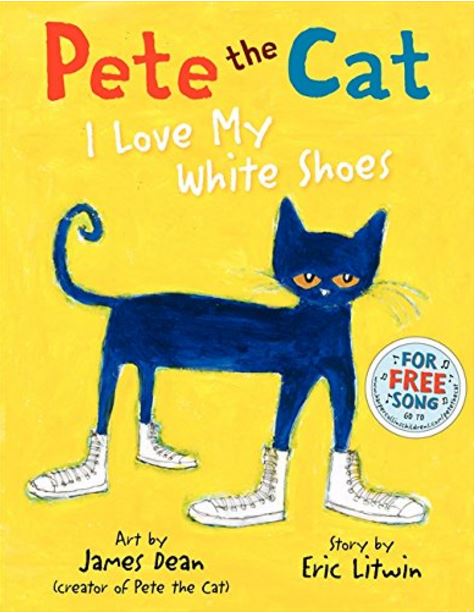 This is another one that had great reviews so I ordered it for my grandson. Heard back that he loves it, too.
Ferry Boat with Mini Cars Bathtub Toy
Shhh, don't tell, but I ordered this for my grandson for Christmas. It came fast and ahead of schedule. My grandson loves to play in the tub each night so I think he'll get a kick out of this. I ordered several of the toys by this manufacturer. They are all "green" toys made from recycled items. They feel nice and sturdy, too.
Flowerbomb Starry Night (Limited Edition)
After shopping for everyone else on your list, treat yourself to a bottle of Flowerbomb. I love this perfume and this Stary Night limited edition bottle is darling! Inside is the same Flowerbomb that we love, just in a special bottle. This would make a great gift for the Flowerbomb fan.
This bottle is gorgeous, too! I really love their special edition bottles. This edition is available here: Flowerbomb
Happy Shopping this weekend!
*If a post is sponsored or a product was provided at no charge, it will be stated in post. Some links may be affiliate links and as an Amazon Associate, I may earn from qualifying purchases. *