Welcome to the 506th Metamorphosis Monday!
How was your weekend? This is a long weekend for some folks since today is Columbus Day. It's also Thanksgiving for our northern friends in Canada. Happy Thanksgiving, Canada!
I spent the weekend getting some things done I've been putting off–like spiffing up the screened porch for autumn. I haven't done any decorating on the porch, yet–but I did take time to sweep it and give it a good mopping.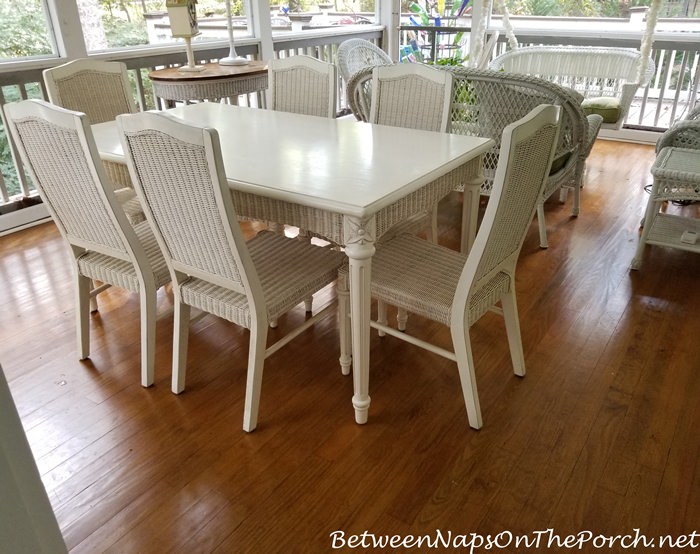 I continue to love my Mopnado! I was thinking this weekend, if I were to write a post featuring my favorite purchases over the past year, this mop would probably be a contender for the #1 spot. I absolutely love never having to touch the business end of the mop (hate squeezing out a gross mop-yuck!) and that I can just toss the mop head into the wash once I'm done.
If you need a great mop, I can't say enough good things about this one! You can read the reviews here: Mopnado.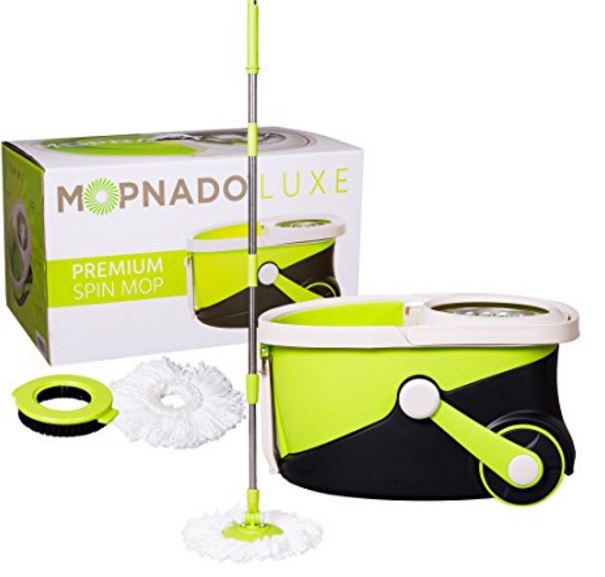 A Travel-Related Before and After
My "Before and After" for this week's Met Monday is travel related. For the past three years, this is the carry-on bag that has accompanied me on every single trip I've taken. (It's still available here: Rolling Business Tote.)
I love it and I'm definitely not getting rid of it, but I've been intrigued by the Away bags I've been seeing on Instagram. I've always wished for just a bit more room in my carry-on, mainly so I'd have a little more space for bringing back souvenirs and such.
Recently I ordered a new carry-on bag as shared in this previous post: Away Carry-on Bag. It arrived this past week and I'm a little nervous about the "style" bag I chose. Away makes most of their bags in a very durable material that's available in tons of pretty colors. But, nooooo. As usual, I had to choose the complicated option. Argggg!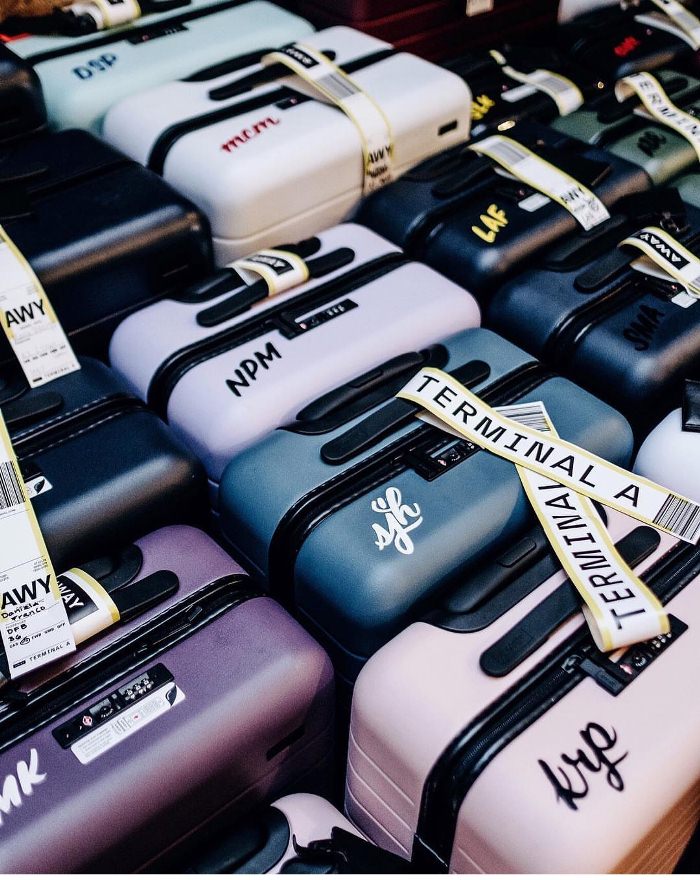 I'm totally blaming it on Lydia! lol After I saw this photo of her on Instagram with the "aluminum" version of the Away bag, I couldn't get it out of my head. Sooo shiny!
My bag arrived this past week and it's every bit as beautiful in person as it is in photos. These photos turned out a bit dark, it may look gold but it's actually silver like Lydia's suitcase is above.
The back…
You can see the true color a bit better in this photo below. One of the best features of an Away carry-on bag is the built-in battery. It will charge an iPhone or Android phone 5+ times before it has to be recharged. Love that feature!
Access is super easy and the battery pops out if needed when going through security.
The Big Worry
My only worry with this bag is knowing the aluminum can dent if it gets harshly banged into something. I knew that before I purchased it but convinced myself it would be okay since it's my carry-on, thus will normally be in my possession when traveling.
After it arrived and I started looking it over, I noticed it has "feet" down one side. I'm guessing those are for sliding the bag into the overhead bin on a plane. I was thrilled to see those little feet. I'm hoping they will help me avoid scratching it up when sliding it into the overhead bin.
In the past, I haven't traveled a lot domestically. When I travel it's normally overseas on a big plane with large overhead bins. During my upcoming trip to Egypt, at one point we'll be flying on a smaller regional jet as we move from one part of Egypt to another. That has me worried because I'm pretty sure I won't be able to take this bag on board. Normally, the overhead bins on smaller planes are too small to accommodate a full-size, carry-on bag.
So, I had an idea.
For that flight, I purchased one of the suitcase covers I've often seen on other bags when traveling. I doubt this cover will prevent any dents if the bag is dropped or handled roughly, but I thought it could help avoid it getting too scratched up.
Fortunately, Away has a very generous return/exchange policy. If you're unhappy with your bag for any reason during 100 days after purchasing it, they will happily let you return it or exchange it. The Egypt trip will be the big test, glad I already had it scheduled. If my bag gets dented or damaged, I may take them up on the exchange offer and swap it for one of their other non-aluminum carry-on bags. I just don't know if my heart can take my bag getting all dented up.
If you've been thinking of buying one of these covers for your bags, they come in a lot of adorable styles and in sizes to fit all bags. I purchased this one here: Bag Protector.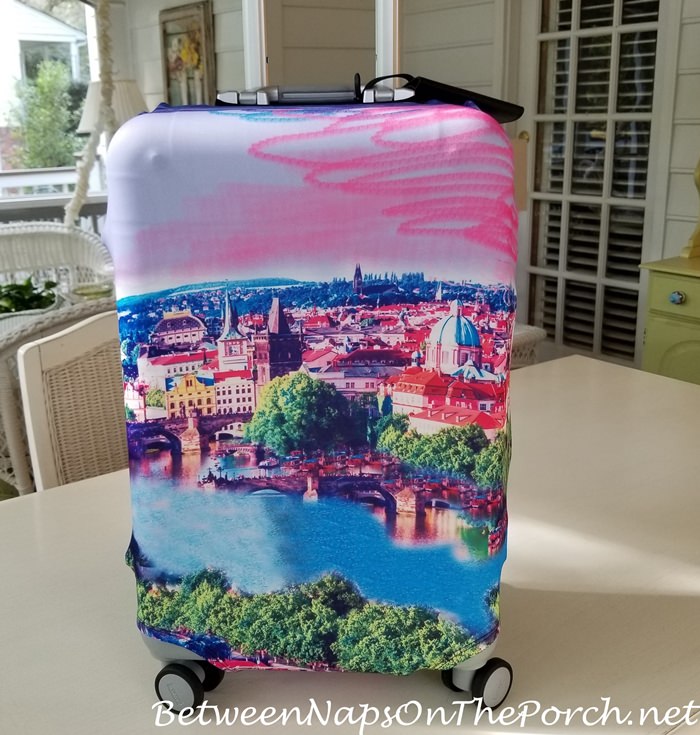 I will keep it in my bag until I need it for the regional flight. It was super easy to put on. I just pulled it on and zipped it across the bottom.
Then I connected the little strap as shown below. It only took about a minute to put it on my bag.
I purchased this cover last night. I thought it would be good to have a spare and I love this design! This cover is available in a bunch of styles/patterns here: Luggage Cover.
I leave for Egypt in one week! Yikes! I think I'm ready, almost time to start packing!
Looking forward to all the fabulous Before and Afters linked for this week's Metamorphosis Monday!
Pssst: I post almost daily to Instagram. Follow Between Naps on the Porch on Instagram here: Between Naps On The Porch.
If you enjoyed this post, subscribe for free email updates when a new post is up here: Subscribe for post updates.
Tip: If possible, please do not use a Hotmail e-mail address to subscribe. Hotmail's servers are notorious for filtering out perfectly good emails.
Metamorphosis Monday
Metamorphosis Monday is a party that's all about Before and Afters. If you are participating in Met Monday, please link up using the "permalink" to your MM post and not your general blog address. To get your permalink, click on your post name, then just copy and paste the address that shows up in the address bar at the top of your blog, into the "url" box for InLinkz when prompted.
In order to link up, you'll need to include a link in your MM post back to the party so the other participants will have an opportunity to receive visits from your wonderful blog readers.
Feel free to link up Before and After posts that are home, gardening, decorating, crafting, painting, sewing, cooking, fashion, travel or DIY related.
Be sure to include a link back to the party in your post, so your readers will be able to find and visit the other bloggers who are participating.
Do not link up to the party if you're only doing so to promote or sell a product.
To those linking up, if you notice a shop or online store linking up to sell products (yes, unfortunately, that happens) please let me know so I can remove their link and block them from participating in future parties. No one wants to visit a link expecting a Before and After, only to find a spam link to an online business/store.
*If a post is sponsored or a product was provided at no charge, it will be stated in post. Some links may be affiliate links and as an Amazon Associate, I may earn from qualifying purchases. *