A few days ago I received an email from Jane, a lovely BNOTP reader asking about the furniture polish I use on my furniture. Today I thought I'd do an updated post sharing a lot of the products I use around my home for cleaning, maintenance and such. The ones I'm sharing are all products I truly love and enjoy…dare say, couldn't do without!
This is the furniture polish I've been using now for several years. I discovered it a few years back while antiquing. The antique shop owners raved about it and said it was the only thing they used on their furniture.
I'm super picky about what I put on my furniture and have been very pleased with this polish. It leaves my furniture looking absolutely beautiful and I really like that you never have to worry about wax buildup. It's available here where you can also check out the awesome reviews: The Original Bee's Wax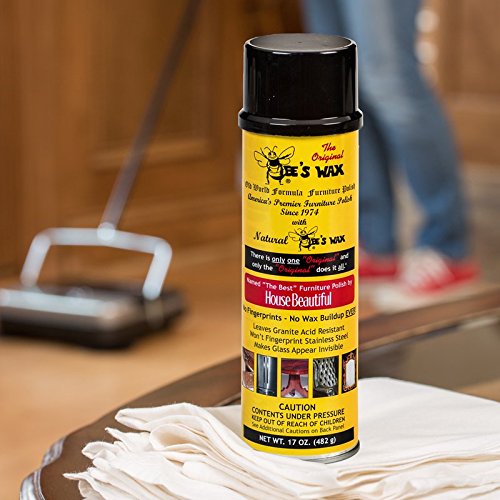 This is my absolute favorite cleaner for stainless steel. I don't have stainless appliances in my kitchen, but I do have a stainless steel grill and a large stainless steel tool chest in my garage. That's when I first discovered this cleaner–when I was looking for something to clean all the fingerprints off the chest. It was driving me crazy since the chest is the first thing I see each time I pull into the garage.
You can see how it worked on my tool chest in this previous post: How to Clean Fingerprints Off Stainless Steel & Leave a Lustrous Shine. Definitely, an awesome product if you have stainless steel appliances…the reviews really tell the story for how well it works. You'll find it available here: Stainless Steel Cleaner.
I wash all my nice shirts, sweaters, dresses, etc… by hand. Mostly the only thing that goes in the washing machine are jeans, shorts, socks, towels and sheets. I've found over the years, if I wash my tops, sweaters, dresses, etc…by hand, they stay looking like the day I bought them much, much longer. They retain their bright colors and hold their shape so much better.
This is what I use for those items I wash by hand (excluding wool & cashmere) and it works beautifully! Will never be without it! It's available here: The Laundress Delicate Wash.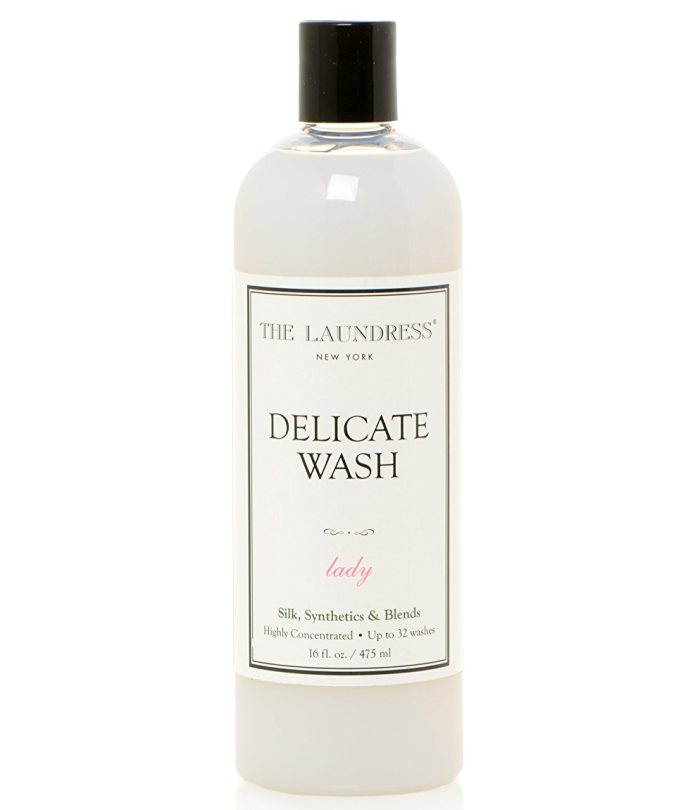 I hate the way clothes look after they've been dry cleaned. I haven't been to a dry cleaner in many, many years. For all my wool/cashmere sweaters, I wash them with this wool and cashmere shampoo. Love the results…it works beautifully! You'll find ts available here: The Laundress Wool & Cashmere Shampoo.
After washing sweaters or any top I'm concerned may not hold its shape while drying, I lay it flat on this drying rack I purchased here: Drying Rack. I like that the legs fold down so I tuck it behind the laundry room door when not in use.
Another item I will never be without is ColorCatcher dye-trapping sheets. They totally saved a favorite shirt of mine that I thought was ruined–read about that in this previous post: How Shout Color Catcher Saved My Favorite Shirt.
After that experience, I was in awe of this product! I don't know how it works, but I use it religiously now when washing clothes that I fear may bleed or run, even when washing them by hand. Amazing stuff! It's available here: ColorCatcher.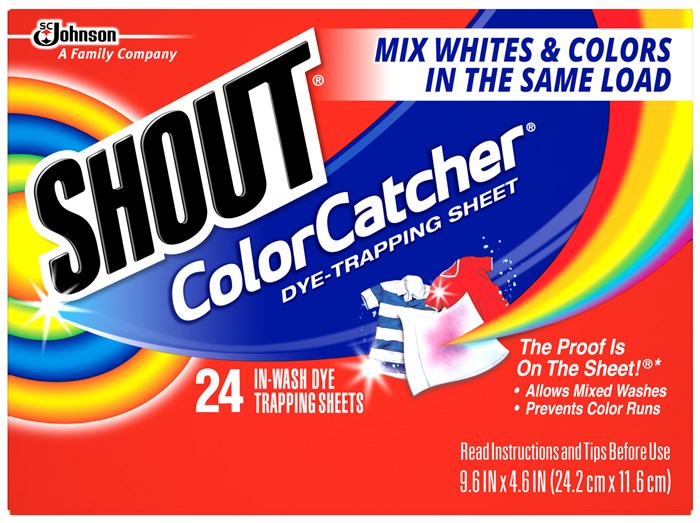 A while back in THIS post I shared a problem I was having with denim transfer on my car's leather seats. Since they looked so awful, I boldly used 409 which helped a lot. Later, I followed that up with a very light scrubbing with a Magic Eraser. That helped a lot and removed the majority of the denim transfer, but I wouldn't want to use that often on my leather seat.
A short while later I discovered this stuff and purchased a bottle since the reviews were really good. Wow! So impressed! It removed the remaining stain from my leather seats super fast. I have no idea how it works, but it's amazing! From the description, it appears to work on a lot of things. You'll find it here: Super Cleaner. Be sure and check out some of the customer images that have been uploaded. Pretty amazing stuff!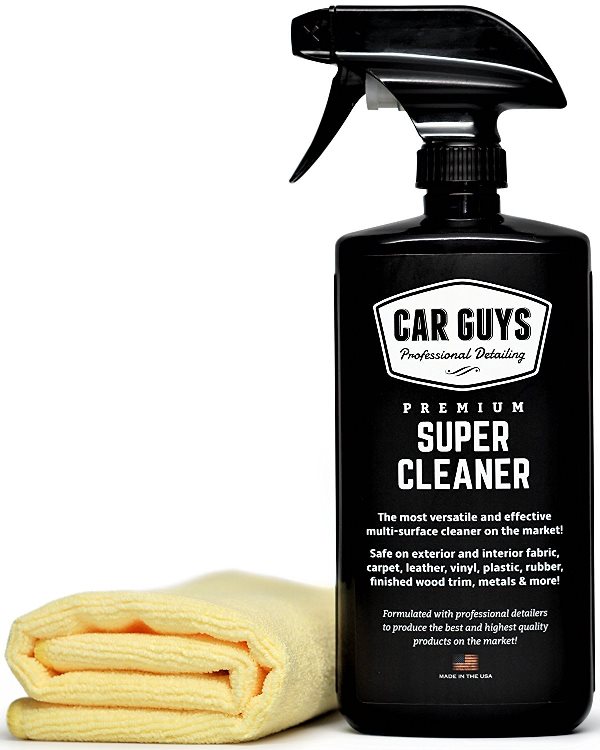 I shared this awesome device when I purchased it many months ago. I love it and use it often because I don't want to drag out my big vacuum every time the kitchen needs sweeping. I keep mine connected in my kitchen fulltime since that's the room I most often need to sweep, but it could be used anywhere. I've been thinking about buying a second one for the upstairs since I use this one so much downstairs.
If there are certain rooms in your home (like the kitchen) that you prefer to sweep often in between regular vacuuming, check it out here: Eye-Vac Vacuum Cleaner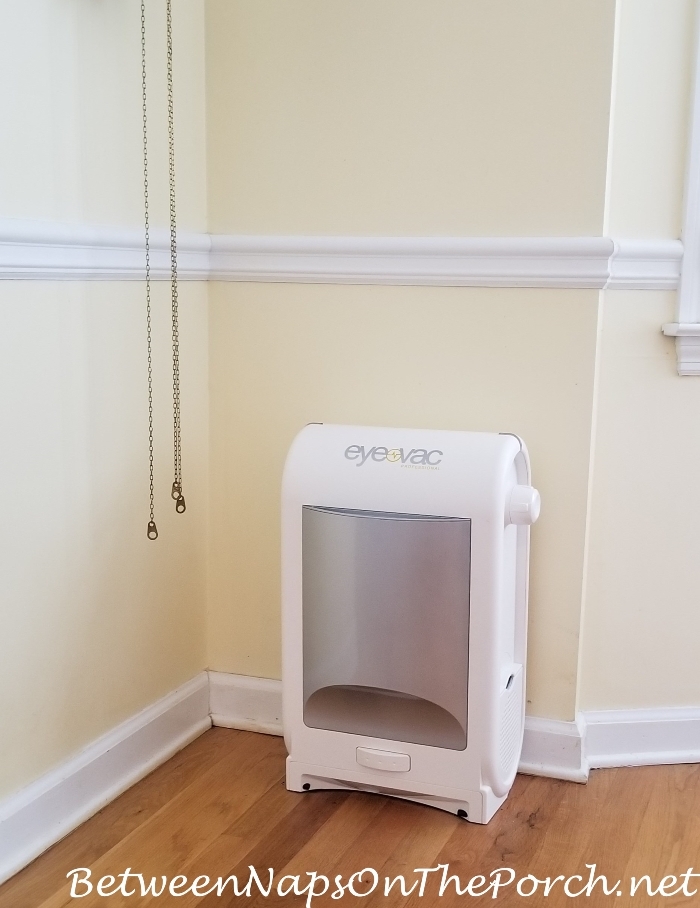 The other product I use and love for keeping my floors clean is this guy. I hate handling or squeezing out a disgusting, yucky mop, plus with my old mop, I never really felt like I was getting the floor totally clean.
The Mopnado is pretty awesome! I primarily use it for moping the flooring in my kitchen, laundry room and screened porch. It definitely makes the job go much faster and easier. You can read more about it where I purchased mine here: Mopnado.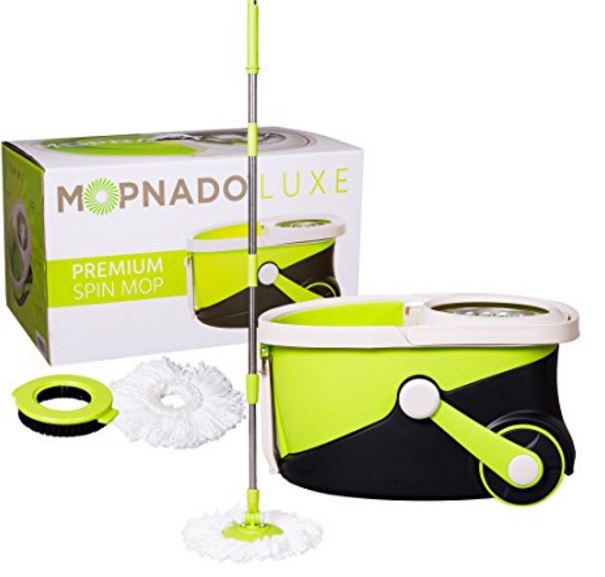 Anyone else use this for cleaning their bathrooms? I love this product so much, I have one in each of my three bathrooms. I used to absolutely hate using a regular toilet brush scrubber because then you had to store that nasty thing. With this, you just pop on a cleaning sponge, clean away, then press a button to dispose of the sponge right into the trash. All you're left to store is the nice, clean handle. So much better! Whoever thought of this product is a genius! You'll find it here: Disposable Toilet Cleaning System.
I think everyone has probably heard about the Magic Eraser by now. I love these! Not only do they get marks off walls, I've used them on white cabinetry with great success, as well. You just need to go slowly since they are super effective. I always keep these on hand, they are amazing! You'll find them here: Magic Eraser.
I adore these microfiber cleaning cloths, mainly because they are like a sponge in cloth-form. In the past, when I wipe down the furniture on my screened porch, I would make a million trips back and forth to the sink to rinse out the rag I was using…or I'd have to take a big bucket of water out onto the porch to rinse the rag in.
I don't how these cloths do it, but they hold a ton of water. Now I just wet 4-5 of them and head out to the porch where I can wipe everything down in one trip. I also use these in my kitchen for wiping down the counters and other surfaces.
They last a long time, I'm still using the first batch I purchased back in September 2017. I liked them so much, I bought a package for my daughter-in-law. I noticed the last time I visited, she was using them in her kitchen. You'll find them here: Cleaning Cloths. They are also excellent for wiping off messy little hands and faces…had plenty of experience with that while visiting my grandchildren. 🙂
Update: Just received an email from someone asking what silver polish I use. My absolute favorite and the only one I use is Hagerty. I've been using their products exclusively since I discovered that's the only thing a very well-respected silver shop in Atlanta uses. They highly recommended it and I love how well it works.
They have several products. The two I use are their regular silver polish found here: Silver Polish.
I also love their spray silver polish, it's probably the one I use the most. I love how it gets down into grooves and designs, those hard to reach places on silver. It's available here: Spray Silver Polish. Love this silver polish!
Tip: Always wear a mask when using the spray polish.
Bonus Product
Not exactly a cleaning tool, I had to include this product since the heat will soon be running again in our homes. I purchased two of these humidifiers several years ago and they are still going strong. I don't use them during the spring/summer months, but during the winter months I used them every single day.
I run one all day in the office while I'm working, the other runs all night in my bedroom while I'm sleeping. It makes a world of difference in my comfort level during the winter months…could not survive without these guys!
Tip: To keep your warm-mist humidifier running for years and years, clean it about once a month during the fall/winter months. It's super easy, I just soak the heating element in vinegar overnight and the mineral buildup comes off easily. I'm not big on buying anything that requires regular maintenance but these humidifiers so greatly improve my life during the winter months, they are totally worth the little maintenance they require. You'll find them here: Warm-mist Humidifier.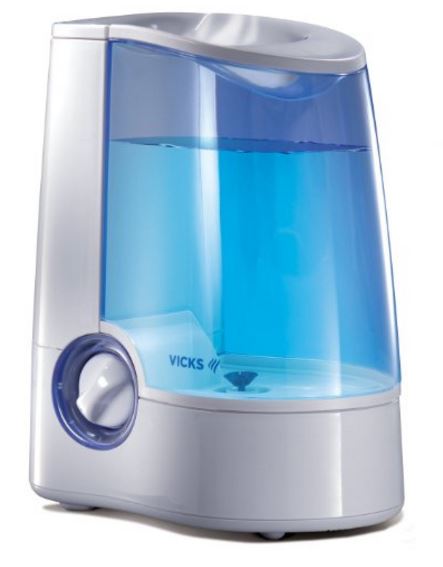 I've probably forgotten some good things I should have mentioned. If I think of anything I meant to mention, I'll come back and add it to the end of this post. Hope you find this helpful as we move into the holiday/party season in the months ahead!
*If a post is sponsored or a product was provided at no charge, it will be stated in post. Some links may be affiliate links and as an Amazon Associate, I may earn from qualifying purchases. *