This past spring on Mother's Day weekend, a friend and I went on the Atlanta Botanical's "Gardens for Connoisseurs" garden tour. One garden I always love seeing and look forward to each year is the garden of Ryan Gainey. His garden has been on the tour every year for the past 20+ years!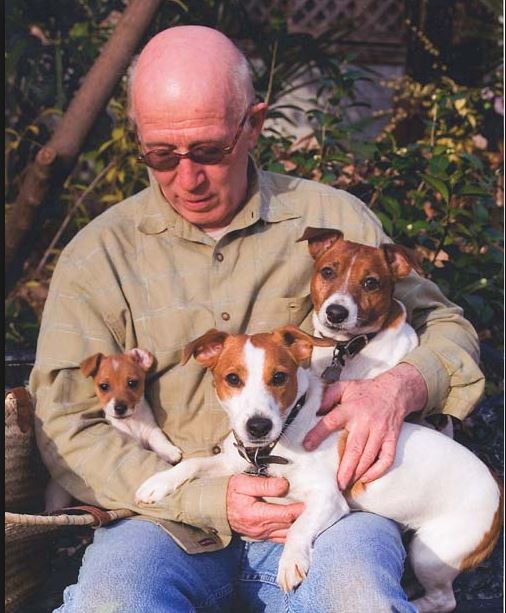 Ryan Gainey with his dogs via Ryan Gainey dot com
This year I heard rumors this would be his last year participating. I hope that's not true but I do understand if it is. Ryan has been very generous sharing his garden with us all these years so maybe he's ready for a little break. Or, maybe he's planning on moving. I guess we'll just have to wait to see if it's on the tour next year.
You may recognize the name Ryan Gainey because his gardens and those for many of his clients, have appeared in many well-known magazines…way too many to list here. You can read more about Ryan Gainey and his amazing career at his website here: Ryan Gainey.
I'm never able to get a photograph of the front of Ryan's home because it is just a few feet away from the sidewalk and road and there are always cars parked directly in front. Also, some parts of his garden grows wild and woolly (which I absolutely love) so it can be a little tricky to photograph. The area in front of his home is a bit on the jungle-like side. That's probably intentional since it gives privacy to the front porch. Here's a little peek of his cute, cottage home from Erica Glasener's website.
The following photos are pictures I took while touring Ryan's garden this past spring. Hope you enjoy!
A beautiful focal point here in the garden.
Ryan has a wonderful greenhouse in his garden; you can see it in the background in this photo. We'll take a peek inside on this tour.
There are so many wonderful flower-covered arbors throughout the garden…truly a wonderful bit of paradise right here in the city.
Love this!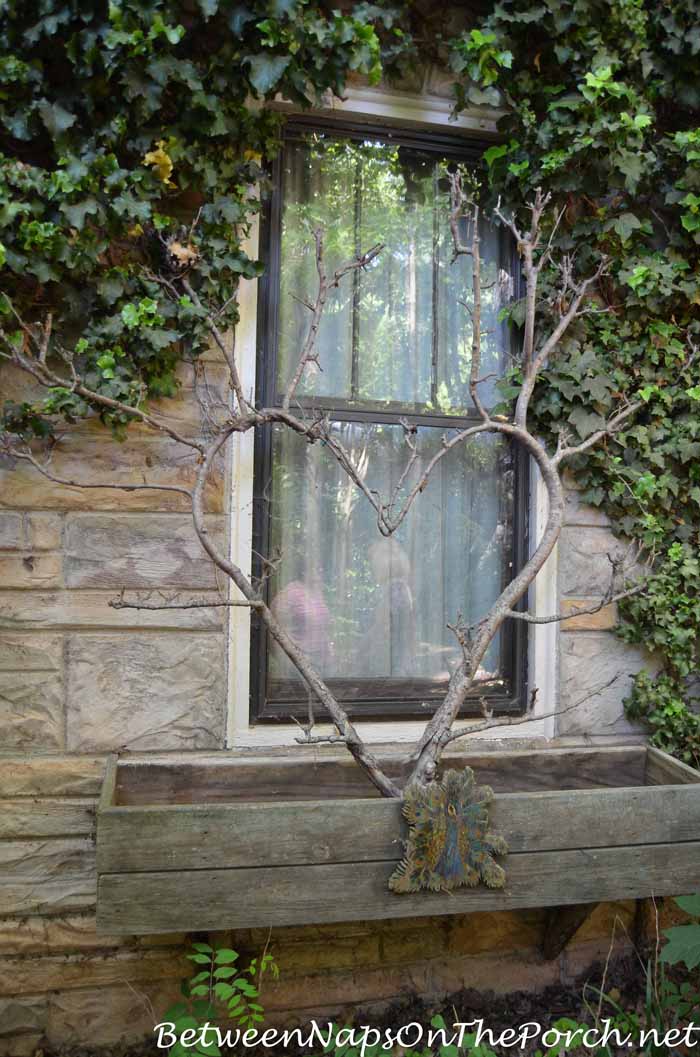 Ryan is also an artist so you see a lot of artsy touches throughout his garden.
A collection of vintage watering cans…
Trash cans were blocking the way so I couldn't get a great shot of the gate, but you can see a bit of it here.
Love all the boxwood planters we saw throughout the garden.
This may be a New Dawn Rose, but it's so light in color, it's hard to tell.
Ryan creates the most enchanting paths and rooms in this Atlanta garden. It's just a dream to walk through.
The greenhouse is always one of my favorite destinations in the garden. This looks like it should be the scene of a wonderful, romantic movie. I half expect to see Brontë inside re-potting one of the plants.
We couldn't go inside but it was wonderful just getting a little peek. I'm guessing a lot of planning and preparation takes place in here.
The trees on Ryan's property are just beautiful. This one was wearing its new spring green wardrobe. I wonder if the leaves are changing color now?
Hope you enjoyed this tour of the beautiful garden of Ryan Gainey. If it's on the tour again next year, be sure to see it if you're in this area on Mother's Day weekend. It's a wonderful way to spend Mother's Day with your children or with your Mother.
*If a post is sponsored or a product was provided at no charge, it will be stated in post. Some links may be affiliate links and as an Amazon Associate, I may earn from qualifying purchases. *