I can't quit playing in this room. lol Recently I added some cabinets down the left wall of this guest bedroom that's quickly become my "woman cave." lol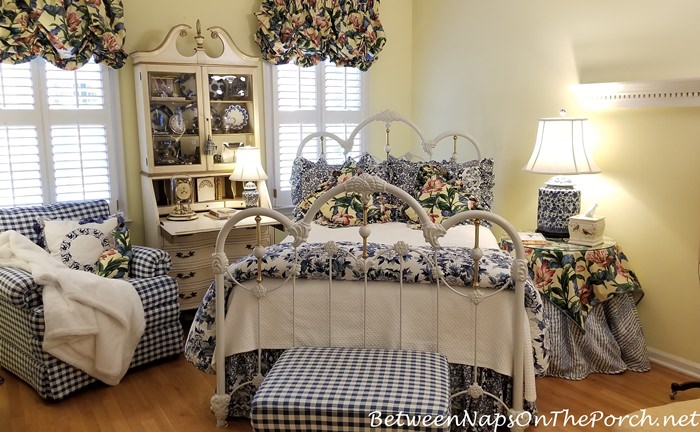 I love handbags and have been really wishing for a long time to gather them all together in one spot where I could see and access them more easily. This wall in the guest room was the only wall big enough and the guest room is very rarely ever used since my son & dil prefer sleeping in the upstairs bonus room whenever they visit. I can't tell you how much I have enjoyed this room since I added these cabinets!
You may remember that recently I purchased some fun art for this space. I purchased it from a company I had never heard of or purchased from before, hoping the quality would be okay.
It arrived quickly and the canvas was packaged really well with tons of padding on each of the corners.
I wasn't sure what to expect but I really do like the surface/texture of this piece. On their website, they describe this piece as:
Fine art printed with fade-resistant , ultra-premium inks. Museum-quality canvas hand-stretched and gallery wrapped onto a sustainable real wood frame, nail and hanger included for easy install. Artwork texture is represented with fine inks printed on a flat canvas. Each frame is built by hand from the finest quality materials around your artwork to ensure a perfect fit.
When I purchased the painting, I had planned to place it on that white shelf seen there on the wall to the right. During the week I was waiting for the painting to arrive, I removed the shelf because of another change I made to this room that I'll be sharing in just a few days. When I did that, it sorta threw a wrinkle into my original plans for where I'd place the painting. Once it arrived, I just couldn't see it hanging on the wall above the bed. Placing it on the shelf had seemed okay, but I was not liking the idea of it being there near the bed once the shelf was removed. I can't explain why, it just didn't seem to fit anymore.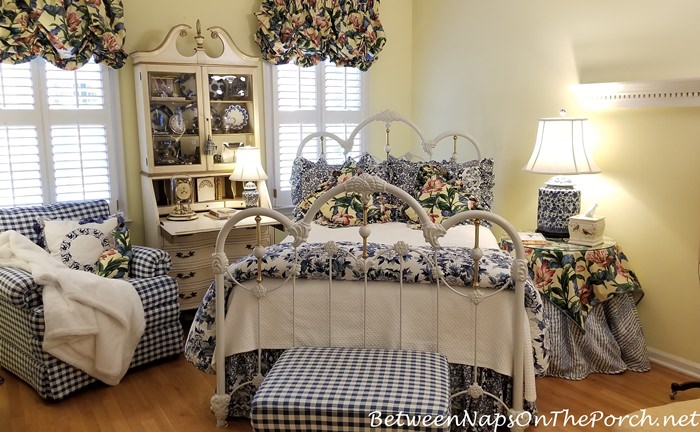 So I chose to hang it on that section of wall just beyond the handbags.
Here's where it ended up and I really do like it here. (Sorry this picture is so dark, my camera just doesn't like all the light from the lamps and the windows.) At first, I thought this painting would be one of those little surprises that you only noticed when you're sitting in the chair, but that hasn't turned out to be true. Anytime I walk as much as a third of the way into the room, I can easily see it and I really like how it looks in that space just above the lamp.
It fills this blank space nicely and I love how it compliments the bag storage nearby.
Here's how it looks with the lamp turned off. My home faces north so I don't get a lot of harsh/overly bright light coming in through the windows nearby, so hopefully it won't fade with time. I'm so pleased with the quality of this piece, I would not hesitate to order from this company again. If you're looking for artwork for your home, you'll find them here: Art for the Home. The painting I purchased can be found here: Handbag Canvas.
Definitely stepped outside my comfort zone by ordering this fun piece since I normally go for more traditional art, but I do love how it looks in this room.
Looking forward to sharing one more and probably my final update to this space very soon!
*If a post is sponsored or a product was provided at no charge, it will be stated in post. Some links may be affiliate links and as an Amazon Associate, I may earn from qualifying purchases. *