If you shop a lot on Amazon and are a Prime member as I am, there are some awesome sales going on right now for Prime Members. I've been scoping out the sales today and so many things that I've personally purchased or given as gifts are currently on sale. If you start your holiday shopping early as I normally do, you're going to love the sales! Note: The Prime Days discount shopping is only going on today and tomorrow…so it's just for two days.
I purchased these pretty earrings recently and was happy to find they are on sale for Prime Days. I found these while doing a search for pearl earrings and loved the design. You can read more about their design here: Elegant Earrings.
I haven't talked a lot about this here on the blog but I really caught Yeti fever last month and purchased a couple of their coolers. As purchased sometimes do, those cooler purchases spurred me on to look at various cooler accessories. Ha! Yes, there are a lot of extras you can buy for your cooler, Yeti or not. One item I came across was this cool waterproof light.
My son and daughter-in-law often have friends over or sometimes just hang out together in their backyard during the autumn months when it starts getting dark a lot earlier. Plus, my son has recently begun taking my grandsons on camping trips a couple of times a year. I thought this light would really come in handy for those times when something was needed from the cooler but it was dark out. I ended up buying one for myself, too. I just love the idea of opening the cooler and easily being able to see everything inside even on those moonless nights. It was super reasonably priced but even better priced now that it's on sale for Prime Days! You'll find it available here: Rechargeable Cooler Light.
If you've ever wanted a Cuisinart Food Processor, they are currently on sale for Prime Days! I used mine every time I make a huge pot of homemade beef/vegetable soup. Definitely saves a lot of time not having to chop up all the carrots and celery by hand. You'll find the sale here: Cuisinart Food Processor.
Have you ever had a salad spinner? I have not but I'm eyeing a Cuisinart one. I love how they work and have always wanted one. This one is currently on sale here: Salad Spinner.
I'll be visiting my grandson before too long and I was thinking of getting one of these Snow Cone machines to take with me. How fun would this be! We could make snow cones after the water balloon fights that I know we'll have with the refillable water balloons I purchased a few weeks back. Ha! This retro-looking snow cone maker is discounted for Prime Days here: Snow Cone, Shaved Ice Machine.
I don't currently need a new iPad but I sorta wish I did. When did they start making them in such pretty, fun colors?!
If it's time to upgrade your iPad, you'll find them discounted and available in fun colors here: Apple iPad, 10 Generation. I think I'd get the yellow one if I were buying one–love that color!
The Apple AirPods are also discounted for Prime Days. You'll find those on sale here: Apple AirPods, 3rd Generation.
I wear my Bose Noise Canceling Earbuds when traveling and here at home. When construction going on around me or my neighbors are getting their grass cut, I'll pop them in to drown out all the distractions. I think one of my neighbors was having gutters installed today so they came in handy while I was writing this post. They are excellent on airplanes when you are desperate to get some sleep. Bose earbuds work with both Android and Apple products. Love them and couldn't do without them! They are currently discounted for Prime Days here: Bose Noise-Canceling Comfort Earbuds.
Another great Bose item that's on sale today is this Bose Wireless Bluetooth Speaker. I gave my son one of these for Christmas several years ago and it's still going strong today. Whenever I visit, I always see him with it when he's grilling, or just when we are all hanging out in the backyard. It beautifully plays all the music my son has stored on his iPhone. One of the things I really love about it's designed with speakers all the way around on all sides, so you can place it in the middle of a table and everyone will hear the music equally well. Such a great design! I don't think it's waterproof, but as I recall, it's water resistant, so it shouldn't get ruined if a shower pops up and you need to grab everything to run inside. Definitely recommend it after seeing how much my son uses and enjoys his. You'll find it discounted for Prime Days here: Wireless Bose Bluetooth Speaker.
I have a Ring Doorbell and have really enjoyed it! It lets me know when a package has been delivered so I can retrieve it from the porch. It also occasionally catches the many squirrel antics taking place on the porch. Ha!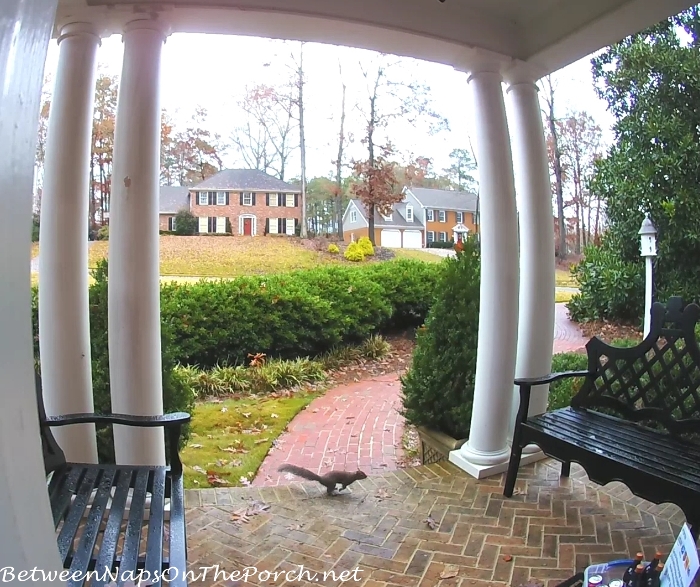 It really comes in handy when I travel since I like knowing if someone visits my home while I'm away. They are easy to install, I installed my own and 5 years later upgraded it to a newer version. It just makes me feel safer–I really like having it. The Ring Doorbell is discounted for Prime Days here: Ring Video Doorbell.
I'm thinking about buying this set of DeWalt batteries. I use these batteries in my DeWalt leaf blower, my DeWalt flashlights in the garage and my office, and in my DeWalt drill, so I love having a charged-up spare battery ready to go when I need it. This is a great value for 4 batteries if you also use DeWalt products that run on their Lithium Ion batteries. You'll find them discounted here: DeWalt Lithium Ion Batteries. Update: I did buy this set, the price was just too good to pass up!
Too bad my laundry room renovation isn't already underway, I would be super tempted to purchase this drying rack while it's on sale. If you have space for a wall-mounted drying rack, you'll find this one discounted for Prime Days here: Wall-Mounted Drying Rack, Great in Laundry Room.
One of the first items that caught my eye when I was shopping the sale today was this Travelon travel bag. When I first started traveling several years back, I purchased this bag and really enjoyed wearing it on several trips. Travelon crossbody bags are effortless to wear and keep credit cards and other valuables safe so you can focus on having fun. Their bags are designed with a lot of safety features including RFID pockets to keep bad guys from scanning your credit/debit card info and ruining your vacation. You can read more about how that almost happened to me here: How I Foiled a Pickpocket Thief in Cairo, Egypt. If you need a great travel bag, you'll find this one on sale for Prime Day here: Travelon Travel Bag.
Later, when I decided I wanted a larger bag that would carry my large camera and a few other items, I purchased the Travelon bag below. Both bags are great and both protect your credit card and passport info with their many RFID pockets inside. They have a ton of other safety features…too many to list here, but you can read about them here: Travelon Travel Bag.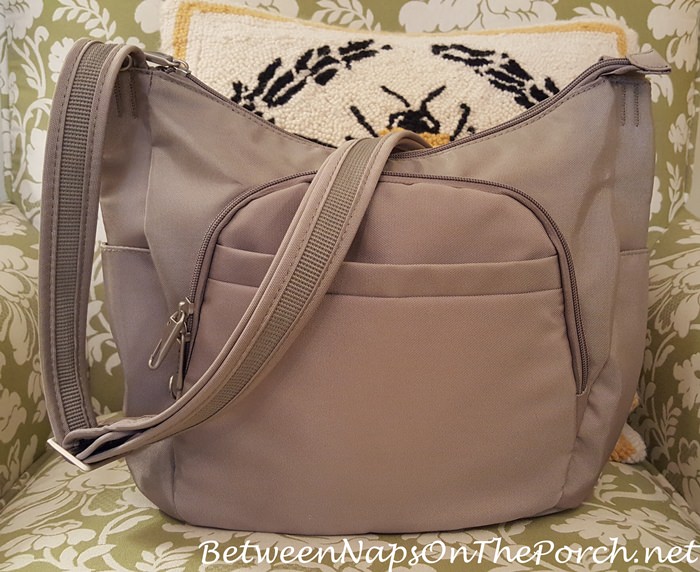 If you are concerned about your credit or debit card info being stolen while carrying your non-Travelon bags, you can keep your cards inside RFID sleeves for protection. These are the RFID sleeves I use and I keep my Debit card inside one of these at all times since I don't always wear a Travelon bag when I'm out shopping/dining here at home. These RFID protective sleeves are available here: RFID Blocking Sleeves for Credit Cards, Debit Cards, and Passports.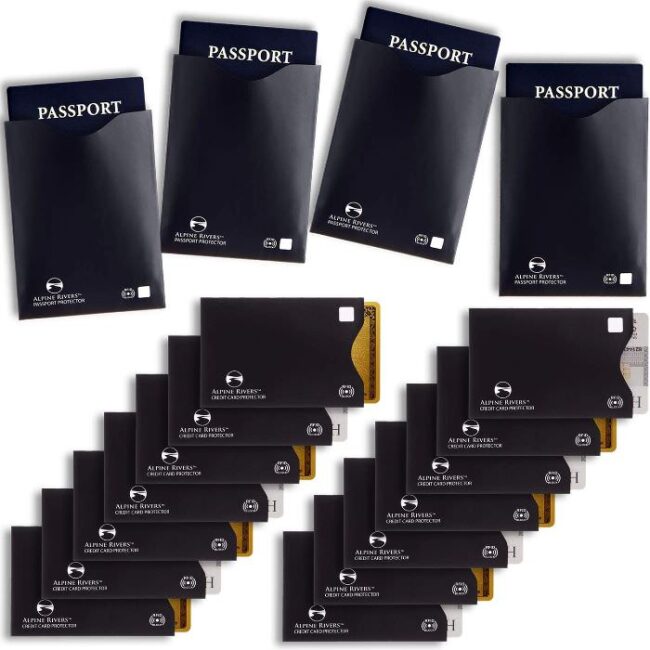 Hope you found these suggestions helpful. Prime Days ends tomorrow so grab the deals while you can! Happy Prime Day(s) Shopping!
*If a post is sponsored or a product was provided at no charge, it will be stated in post. Some links may be affiliate links and as an Amazon Associate, I may earn from qualifying purchases. *