Whew, long drive yesterday but I'm back home at last! Have you ever used the Waze app on a trip? My son recommended it to me a long time ago so I had added it to my phone, but yesterday was the first day I actually got around to using it. I'm a believer now, though! It saved me so much time yesterday. There was a huge backup on I-75 south for miles and miles. Of course, I didn't know that was coming up but the Waze app did and it had me get off in Caryville, which made me laugh since that was the little town I randomly mentioned in a previous post.
Anyway, as the app took me down various roads that paralleled the interstate, along with a few more Waze app drivers, I could see the multi-mile-long back-up on the map. About 15 minutes later, the app had me get back on the interstate just a very short distance from where the backup was ending up ahead. Brilliant app and I highly recommend it, especially for long trips.
I'm a bit behind in sharing my fave ideas for Father's Day gifts this year but I have some to share that I think any Dad would absolutely love. If your Dad (or the father of your children) loves hiking or camping, I think he would love a Yeti cooler. Whenever I buy ice to put in my son's Yeti cooler, it literally lasts for 5 days. I filled it up recently and there was still ice in the cooler 5 days later! Truly amazing! This cooler is currently on sale in 7 colors here: Yeti Cooler.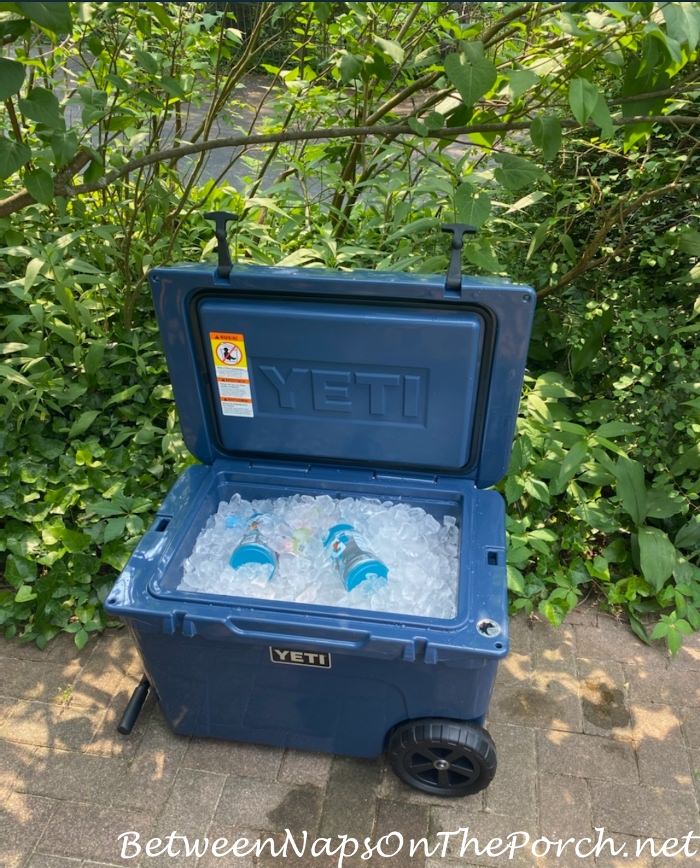 I just recently purchased one of their cooler backpacks for my son since he and Nancy and the boys go on hikes almost every weekend. While I was visiting, they went out for a day hike by themselves followed by a movie (Maverick) while I stayed with my grandsons. They filled the backpack with some ice and a picnic to enjoy. You can put the ice right inside the insulated backpack and the backpack can actually be hosed down if it gets messy. Amazing how well it keeps things nice and cold. You'll find the Yeti backpack cooler available here: Yeti Backpack Cooler.
I just discovered that Bose makes noise-canceling earbuds. These work with both Android and Apple phones. No one does noise-canceling like Bose…love their noise-canceling headphones and I love the Bose Sport Earbuds I use when taking classes on my Peloton bike. I treated myself to a pair of these recently and they are excellent! I think they are going to live in my handbag so I always have them with me when I'm stuck waiting someplace and need to play messages or wish to listen to a book or music. I purchased them in the soapstone color but if you are buying them for the guy in your life, they are also available in two more colors including black. You'll find them on sale here: Bose Noise Canceling Earbuds.
My son loves Apple products so I just purchased Apple AirPods Pro earbuds for his birthday. They were showing sold out but they have just come back in stock here and are currently on sale here: Apple AirPods Pro.
If you have a dad who loves to cook, I can't recommend this Air Fryer enough. I love mine with the double baskets. It lets me cook two different things at different temps at the same time. I find I use it more than my microwave! You'll find it on sale 15% off here: Air Fryer.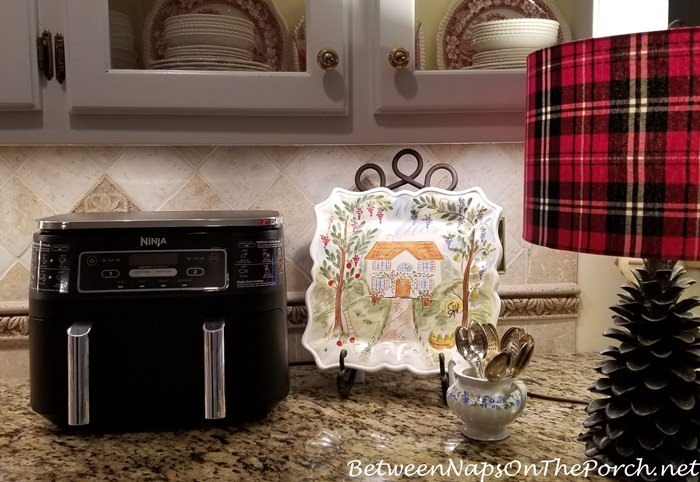 Magnetic Wristband
So I'm thinking about buying one of these for myself! This would have been so perfect when I was hanging heavy draperies in my bedroom a few months back. It has great reviews and is on sale 40% off here: Magnetic Wristband.
This one looks pretty cool, has great reviews, and is also on sale. Arggg, now I have to pick between the two. I'm definitely getting one of them…love this idea! You'll find it here: Magnetic Wrist Band.
If your dad loves a cold drink, these Freezer Gel Beer Glasses have amazing reviews. I love the one with the green sleeve, but it's available in 6 different colored sleeves here: Cooler Pint Glasses with Double Gel-Chiller Walls.
I am crazy about my DeWalt drill! I love all the tools I've purchased by Dewalt over the years.
This looks like an awesome price at just $99 for the drill, charger, and battery and the reviews are outstanding. This set is available here: DeWalt Drill Set.
This is my favorite flashlight. I keep one in my office and use it all the time. I love that the battery is rechargeable and lasts a long time. It's funny, whenever workmen are here and a flashlight is needed, I pull this one out and they look all impressed! lol It's a great flashlight, check out the reviews! You'll find it here: DeWalt Flashlight.
My son and daughter-in-love both adore their Wicked Good Slippers! The last time I purchased a pair for my son, I went ahead and purchased two because he lives in these during the wintertime so they make a great Christmas gift each year. Very much recommend these for Father's Day or Christmas. You'll find them here: Wicked Good Slippers.
Wow! Brooks Brothers has an incredible tie sale going on right now. Some of their ties that are $148 are not $35! I'm definitely going to pick up a few for my son for Christmas. Check out this incredible tie sale here: Tie Sale. It's a big sale and the prices are great! You'll find everything that's on sale here: Brooks Brothers Sale. I can't get over the prices I'm seeing on their suits, coats, and boxers! Definitely, a great time to stock up.
Happy Shopping! See you tomorrow for Tablescape Thursday!
*If a post is sponsored or a product was provided at no charge, it will be stated in post. Some links may be affiliate links and as an Amazon Associate, I may earn from qualifying purchases. *