I always start my Christmas shopping a bit early. This year, I've been hearing about all these cargo ships that are stuck off the coast of CA and how there could be shortages of some items. That got me motivated to go ahead and get my shopping done for my two grandsons just in case the shortage rumors turn out to be true.
I've been eyeing this awesome robot for them for some time. When their dad was little, he had a huge transformer that he really loved. It broke down into a bunch of other toys/transformers, so it was like having 5 or 6 toys in one. I ordered two of these, one for each of my grandsons and I think they will love them. This cool robot that breaks down into 5 separate toys is available here Robot Turns into 5 Separate Toys.
I also picked these up for them. I bought them walkie-talkies a few years back but I think they were a little too young for them at that time. Now they should be the perfect age to know how to work these. They are available here: Walkie Talkies.
This was the final gift I bought them for Christmas. I think they'll enjoy this target game when they are cooped up in the house on a freezing cold day this winter. I like how it has kind of a space-age appearance. This target game is available here: here: Target Game.
I'll put together a Gift Idea post sometime in the next few weeks. I like buying my Christmas gifts and getting them wrapped early because it's the one thing that I can get done in advance which takes a huge amount of pressure off as things heat up and get busy with the Thanksgiving and Christmas holidays.
I just discovered these beautiful pumpkins today–a little late to use in decorating this year but they would be great for next year. I've seen similar ones before but they were always reallllly expensive. These are so much more affordable! You'll find them available here if you would like to pick up some for next year: Small Velvet Pumpkins.
Every year, I normally buy a sweater from Naadam. I love their cashmere! For the last two years, I've purchased this long, cashmere duster for both my daughter-in-law and myself. We each have one in two different styles and colors and I pretty much live in mine during the winter. I mentioned recently in another post that I don't like wearing a coat when running errands because I find them too bulky for driving. This long cashmere sweater is perfect for errand running or just hanging out around the house.
They've brought it back again this year in two different colors and it's on sale 25% off with the code, FRIENDS25. It's available again in black…
and also in this pretty brown. If you love cashmere, you will love this long sweater! You'll find it on sale here: Cashmere Duster Cardigan.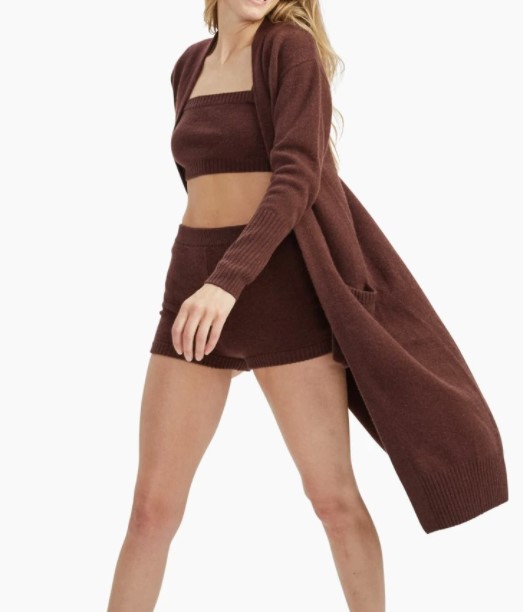 I have one of their cashmere hoodies and absolutely love it. I bought it in a medium and it's a bit oversized which is perfect since I like to wear a t-shirt underneath. This year they have it in a cashmere and merino wool combination. I really like the buttons and cable-knit detailing on the sleeves! Mine doesn't have that so I'm super tempted to pick this one up this year. Again, it's on sale 25% off with the code FRIENDS25. You'll find it here: Cashmere and Merino Wool Hoodie.
I like this Henley style, too–plus, it's 100% cashmere which I really like! It's also on sale. You'll find it in three colors here: Ribbed Henley Cashmere Sweater.
Unfortunately, this V-neck style is sold out except in two sizes. I signed up to be notified if they get more in. I really like the varsity-style! You can read more about it here: Cashmere V-Neck Sweater.
I love it when items I've purchased in the past are back because I get so many emails from BNOTP readers asking where they can find certain pieces like this beautiful pheasant below.
Here's how he looked in the center of an autumn table the year I brought him home. If you missed out on Mr. Phesant and need one for your Thanksgiving table this year, you'll find him available here: Ceramic Pheasant Vase.
Another item that's back this year is the tartan bedding I purchased several years back. It must be a big hit every fall because they keep bringing it back. I wish they would never discontinue it!
If you would like to dress your bed in tartan for winter, you'll find this beautiful red and green tartan bedding here: Tartan Bedding. I'm going to switch my summer bedding out today. I'm late in getting that done this year.
I still love this tartan pattern as much as the day I first discovered it. Over the years I've purchased many other pieces in the same design like their dinnerware, chargers, napkins, tablecloths, mugs, pillows, etc… If you would like to see the whole tartan collection, you'll find it here: Tartan Tablecloths and Napkins.
In just 3-4 weeks, I'll be hanging all the wreaths on the exterior windows for the holiday season. They are my favorite Christmas decoration every year. It's all I can do to not put them up the day after Halloween–I love how they look that much! They make me so happy when I see them coming home…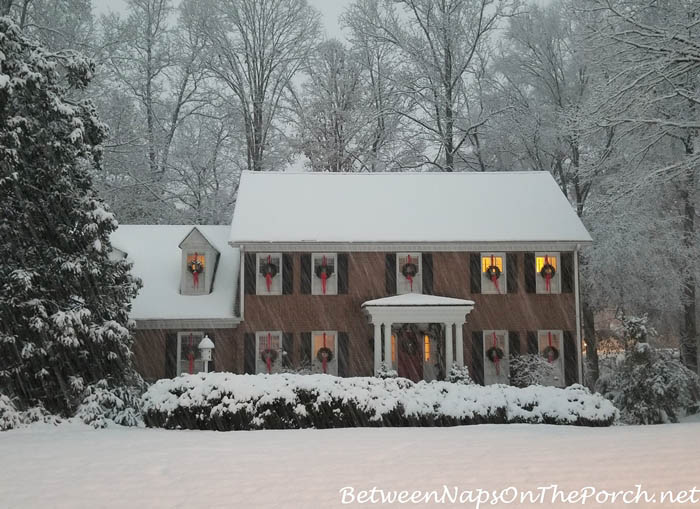 But I also love seeing them in the windows from inside, too!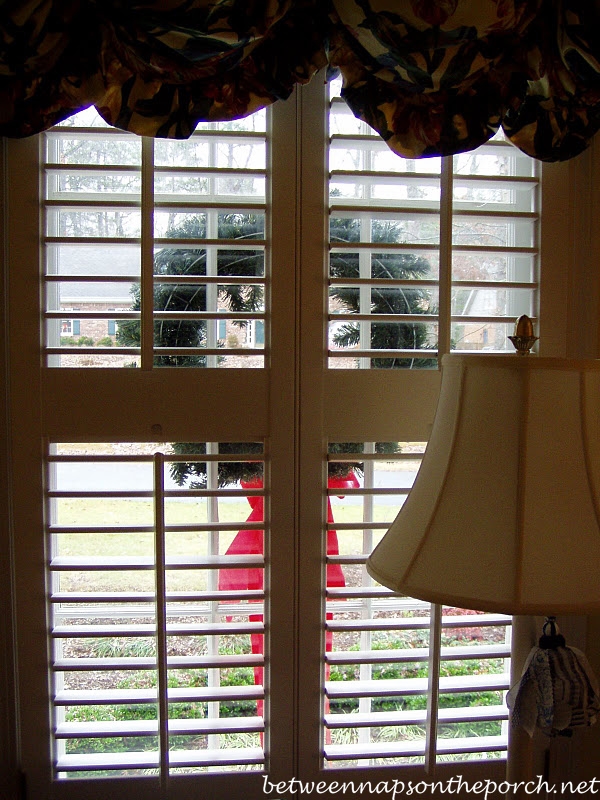 It was either last year or the year before (forgotten which) that I replaced all the bows. The bows last a long, long time but after about 10-15 years, it was time.
These are the bows I purchased. I like bows with long tails because I love how they look hanging down under the wreath, especially when the winter winds blow. If you're in need of big, beautiful, bows for your wreaths, you'll find these available here: Red Bows for Christmas.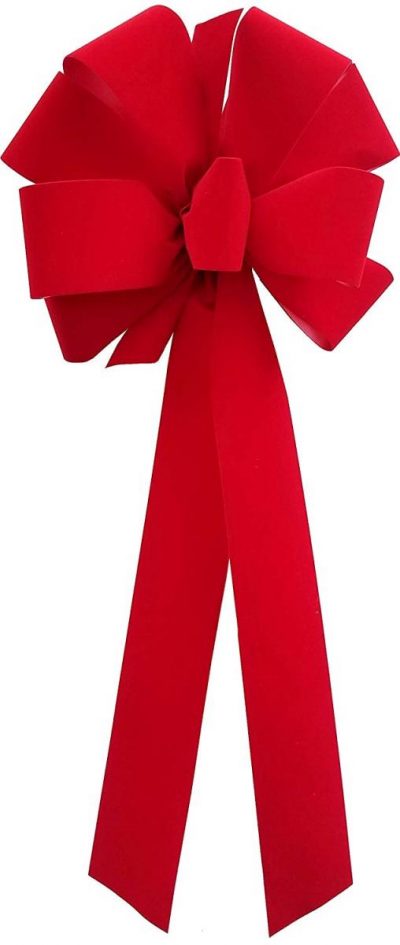 Hope you have a fun and happy Halloween!
*If a post is sponsored or a product was provided at no charge, it will be stated in post. Some links may be affiliate links and as an Amazon Associate, I may earn from qualifying purchases. *