Just because I'm weird, I have to share this with you. 🙂 Remember the perennial garden I put in alongside my walkway last fall. I shared this photo of it earlier in the summer. (See that post here: Create A Small Sun-Loving Perennial Garden)
Well, I'm not sure how, but a sunflower just appeared along the edge of it recently. Maybe a bird visiting my backyard feeder brought a sunflower seed around front and dropped it here.
Isn't it beautiful?! I loved it so much I left it there, a gift from the universe.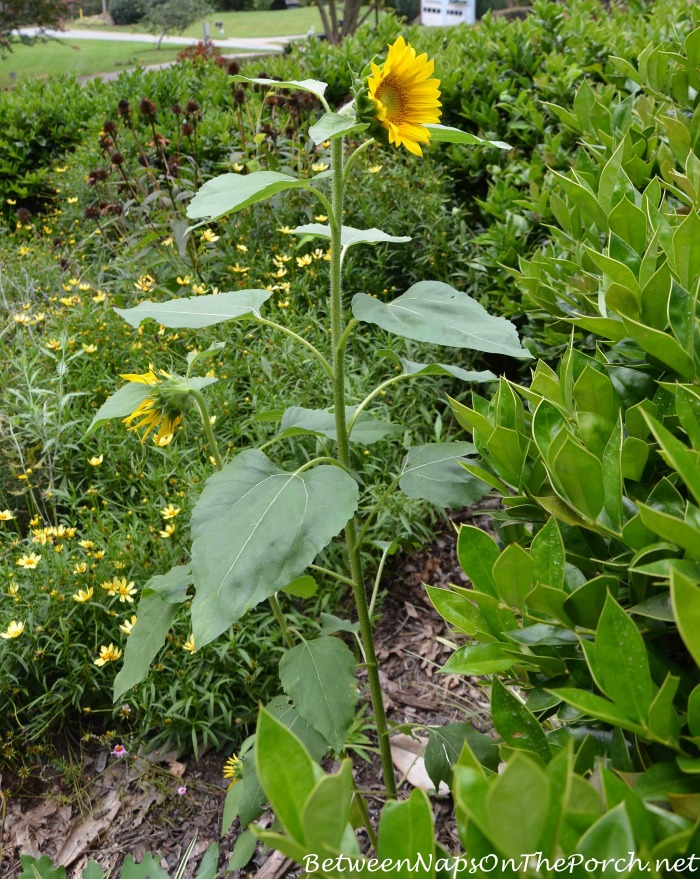 This weekend I noticed its head had drooped down and I wondered.
I lifted the large blossom and peeked inside. Ahh, just as suspected! Isn't nature magical! Look at all those wonderful sunflower seeds forming inside.
They are really starting to look like sunflower seeds there along the top left, around the 11:00 position. Nature is just about to plant me a sunflower garden! Isn't that amazing?!
This totally makes my heart sing so I just had to share this bit of mystery and beauty with you in case it makes your heart sing, too. Happy Sunday, sweet friends!
*If a post is sponsored or a product was provided at no charge, it will be stated in post. Some links may be affiliate links and as an Amazon Associate, I may earn from qualifying purchases. *