I've just discovered another talented designer on Instagram whose pictures are like something from a fairytale or a movie. Check out the Instagram account of nicolasdepompadour. Nicolas has a beautiful home and is very well-traveled, so he shares some absolutely gorgeous photos of stunning rooms and gardens. He also has an adorable doggie named Sophie who is completely devoted to him and often appears in his photos.
Since I discovered Nicolas's Instagram, I've been stalking it regularly, looking back through a lot of his older pictures. While drooling over photos of his beautiful paneled library, I noticed quite a few decorating books on the coffee table. Nosy that I am, I was able to make out the names of many of them. Some I already have and have shared with you previously in book reviews, but there were a few that I hadn't seen or had seen and forgotten about. My "Decorating Book Wish List" just got a little bit longer.
One of the books I spotted on Nicolas's coffee table is Nicky Haslam's, Folly De Grandeur Romance and Revival in an English Country House. At first I thought it was one I didn't have because I didn't recognize the cover. After taking a closer look, I'm pretty sure I already have this book.
This is the book I have and though the cover is different, it has the exact same title and release date: March 2013. Perhaps they changed the cover for later printings? It's a fabulous book and you can read the short review I wrote about it previously in this post: Nicky Haslam's Folly De Grandeur: Romance and Revival in an English Country House.
Another book I spotted on Nicolas's coffee table was: Fifth Avenue Style: A Designer's New York Apartment by Howard Slatkin. Doesn't it look delicious? I've seen this book before and have now added it to my decor library wish list.
What other books are on my Decorating Wish List?
Rescuing Eden: Preserving America's Historic Gardens by Caroline Seebohm hits me where I live. I can't bear the thought of an heirloom garden vanishing forever. I have several of Caroline Seebohm's books and they are all excellent, so this one definitely makes the cut for the wish list. This would be the perfect gift for anyone who loves gardening.
The Parish-Hadley Tree of Life by Brian McCarthy and Bunny Williams is another book that came out fairly recently that I'd love to have. It's all about the legendary design firm, Parish-Hadley and the peek I got of the inside looked really good.
Continuing in the English theme, The English Country House by James Peill is getting great reviews. I love that there are so many wonderful books out on English Country design. It's a classic style of decorating that never fails.
With spring/summer just around the corner, I'm dreaming of warm weather decor. Another book on my wish list is Palm Beach Chic. Ever since I visited Palm Beach years ago, I've wanted to get a peek inside the homes I saw there. Now we can!
Michael Devine's An Invitation to the Garden, looks wonderful and is definitely on the wish list. If you do any entertaining outdoors in the spring and summer, this would be a great book for your entertaining library. Look at that hydrangea centerpiece! Gorgeous!
If yoy like traditional decor but with a more current twist, check out Barbara Westbrook's book, Gracious Rooms. Lots of beautiful design and inspiration for any home.
Carolyn Westbrook's book, A Romance with French Living has been on my wish list for a while. I have two of her other books and they are awesome, so I know this one will be just as wonderful. She never disappoints!
Love Valentino shoes? This book, Valentino: At the Emperor's Table, looks absolutely amazing but is a bit more than I want to spend. I've added it to my wish list in case it eventually drops in price. The preview pics are just stunning!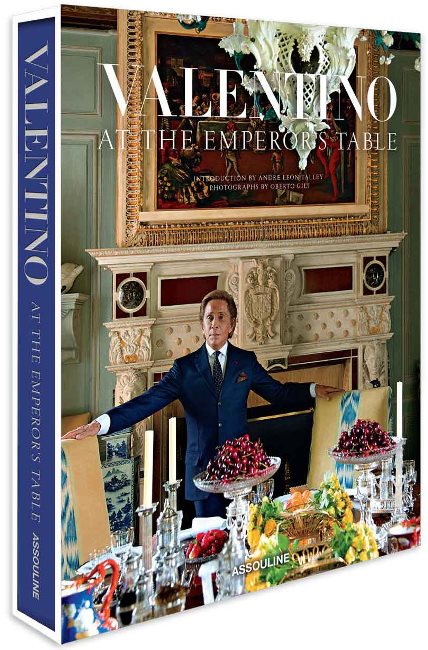 I've mentioned this book, Charles Faudree, Country French Legacy, before but had to mention it again since I'm such an admirer of Charles Faudree's work. It's a book that was published after his passing and is a compilation of all his work. If you're a Faudree fan, it would be a wonderful addition to your library.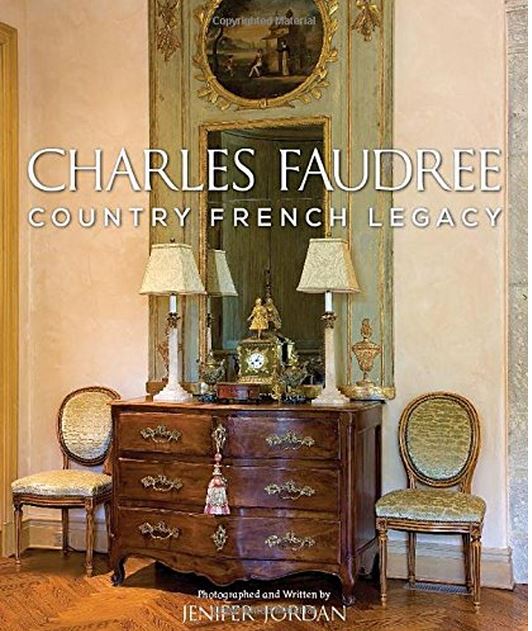 To read reviews of 165+ books I currently have in my decor library, check out my decor book reviews here: BNOTP Decor Library. You'll also find them all under the "Books" category at the top of the blog.
Check out my previous Wish List in this post: Decor Library Wish List.
I'll be sending out a newsletter on Sunday. If you haven't already subscribed (it's free!) you can subscribe here: Postcards From the Porch
Happy Weekend!
*If a post is sponsored or a product was provided at no charge, it will be stated in post. Some links may be affiliate links and as an Amazon Associate, I may earn from qualifying purchases. *