Yesterday I bought a Christmas tree. It's still in its box in the back of my SUV. I have a couple of more places I want to check before I unbox it and put it up.
I like it much better than the Balsam Hill tree I purchased recently, and it was half the price! I'm not sure I'll ever buy another tree without first seeing it in person. Hope to share it with you all decorated real soon.
10 Unique Gift Ideas
In the meantime, I've started my Christmas shopping and thought I'd share some gift ideas in case you're in need of a bit of inspiration for your holiday shopping. Some of these are old favorites and others are new finds.
Click on the title of that item below for more information about that item.
Serving Platter with Seasonal, Themed & Holiday Decoration.
I am just a little bit obsessed with this new serving idea I came across by accident. Notice the teeny hole on the right in the serving dish below?
It's designed where you can decorate it for any season, theme or holiday! Here's it shown with an adorable bluebird.
Serving bowl is available here: Serving Bowl. They make a lot of different style bowls on which to use these cute charms.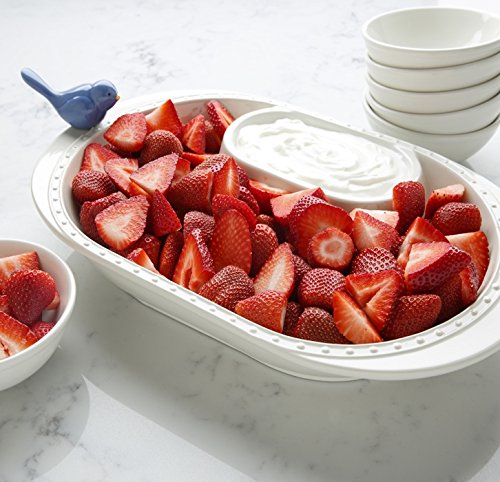 That same dish could be used for chips and dip for a football party.The company that makes these dishes has created the little ceramic charms for just about every event, holiday or theme you can think of! Love this idea! One platter can be used for all holidays and seasons. Genius idea!
There are so many cute ones for Christmas. The charms are only $13.50 each. They have a pumpkin, turkey, snowman, acorn, Christmas tree, elf, sea-horse, wine bottle, wedding bells…too many to name them all. In addition to being a great Christmas present, one of these platters with a charm would also make a delightful hostess gift.
They make all type of platters–round, oval, etc… They even make cutting boards on which you can display your collection of charms for the holiday or season.
There's a turkey charm for Thanksgiving here: Turkey.
I love this one for patriotic holidays. You'll find it here: Charms.
My favorite has to be this adorable woody car with tree for Christmas here: Woody Car.
See all the Christmas charms here: Christmas Charms. The platters, napkin holders, cutting boards and other serving pieces are available here: Platters. Charms are available here: Plate Charms.
They make a little storage box for storing all the little charms that you use on the trays. It's available here: Storage Box. I'm definitely getting some of these.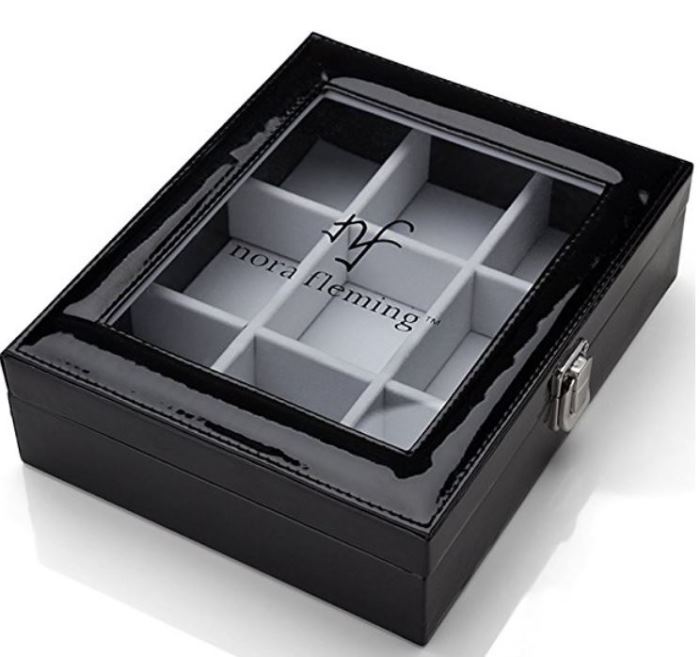 These wonderful hand-stamped spoons are a favorite of mine and I love giving them as gifts. I keep mine out in a sugar bowl and use them all throughout the day for drinks, cereal, etc…
When ordering one of these vintage silverplate spoons, you can choose one that already has a quote or saying that you like, or request your own quote or phrase.
I've used some of mine in previous table settings here on the blog. They are so pretty!
I was just thinking today, I wish I had six with various sayings/quotes from the movie, Christmas Vacation. Wouldn't they have been fun to use in this Christmas Vacation table I shared here: Christmas Vacation Table Setting. Ummm, may have to do that for next year. I've also been thinking about the cute scenes I could put on the other side of the houses for next year. 🙂
You can also purchase these made into book marks and give them for Christmas with a good book. I love unique gifts like that!
Another great gift idea would be to include them in a gift along with hot chocolate and a reindeer cozy. This would be a great gift to take to a Christmas party for the hostess, or as a gift.
The spoons are available here: Hand-Stamped Spoon. At that link, be sure to look at the menu on the left side of the screen. That's where you'll find the categories/themes available for spoons. There are so many sayings from which to choose!
Find the hot chocolate and cozy here: Hot Chocolate, Reindeer Cozy. The hot chocolate is currently on sale, too!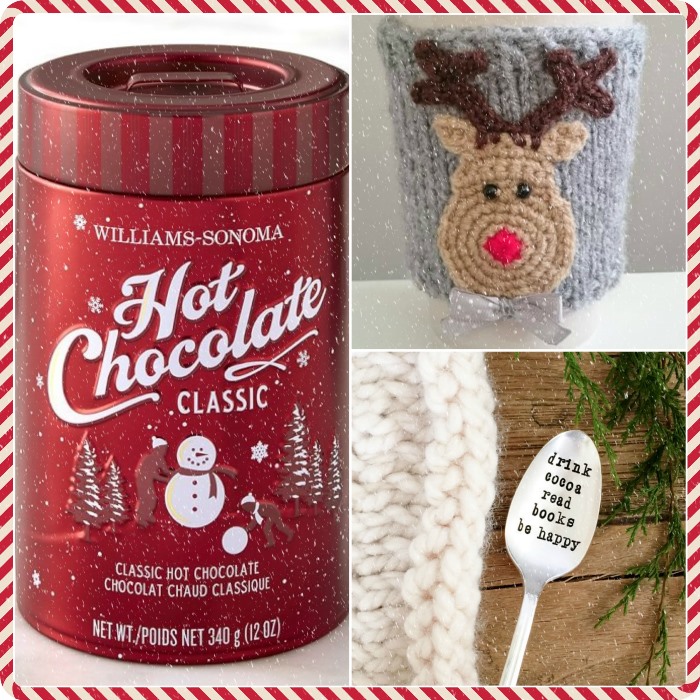 Of course, I have to mention the hilarious and adorable moose mugs seen in Thursday's table setting. I love these and they make fun gifts, especially for fans of the movie, Christmas Vacation. Moose Mugs are available here: Moose Mugs.
Throws always make wonderful gifts! I purchased this throw a few weeks ago and love it, it's super soft! It's currently on sale along with a lot of other beautiful throws here: Cozy Throw.
If you're looking for a wonderful book to give to anyone who loves beautiful design, I can't recommend James Farmer's new book enough. It's wonderful! It's available here: A Place To Call Home. Imagine giving it with one of the silverplate stamped bookmarks shown earlier in this post. 🙂 Love that!
Have a gardener on your list? Sloggers make wonderful gifts for the gardener. I keep a pair by my front door and garage door, and wear them whenever I'm working in the yard. They are water proof and super cute! These are available here: Sloggers.
They come in a lot of different patterns. I have the chicken ones and I'm slightly obsessed over these cows! lol Cow and chicken Sloggers are available here: Sloggers.
If you know someone who loves to listen to music in the shower, I have this speaker and love it! It's available here: Shower Speaker. It's pretty amazing and you won't believe the sound that comes out of this little speaker! I use it at my desk and in my car on trips, too. Since it's a bluetooth speaker, it will connect with a smart phone. Great for listening to Audible books!
L.L. Bean has a big sale going on right now, 25% off everything! So it's a good time to grab a pair of these adorable scuffs. They make great gifts, too!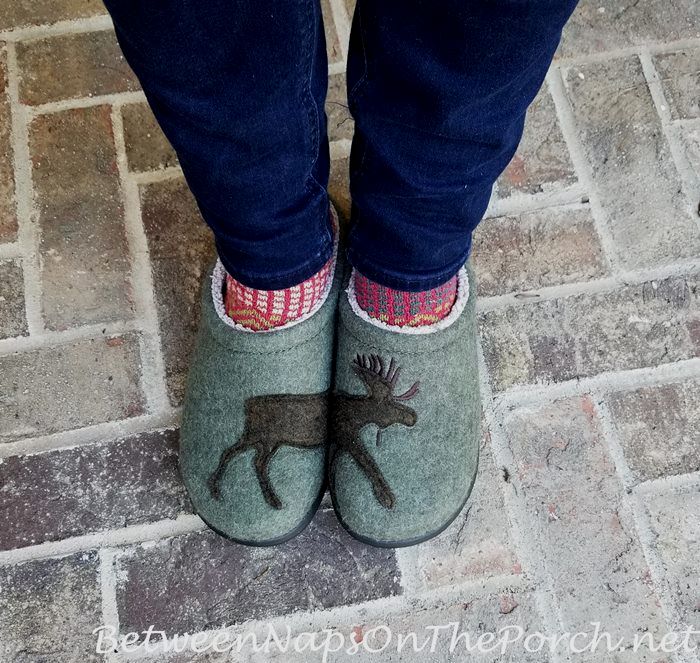 They come in so many cute patterns! You'll find the scuffs here: Scuffs.
Also, check out their flannel shirts, they are the best…so cozy! I've purchased several this fall and can't stop wearing them! They are especially pretty with sweaters for fall and winter, or worn over a t-shirt. You'll find them here: Flannel Shirts.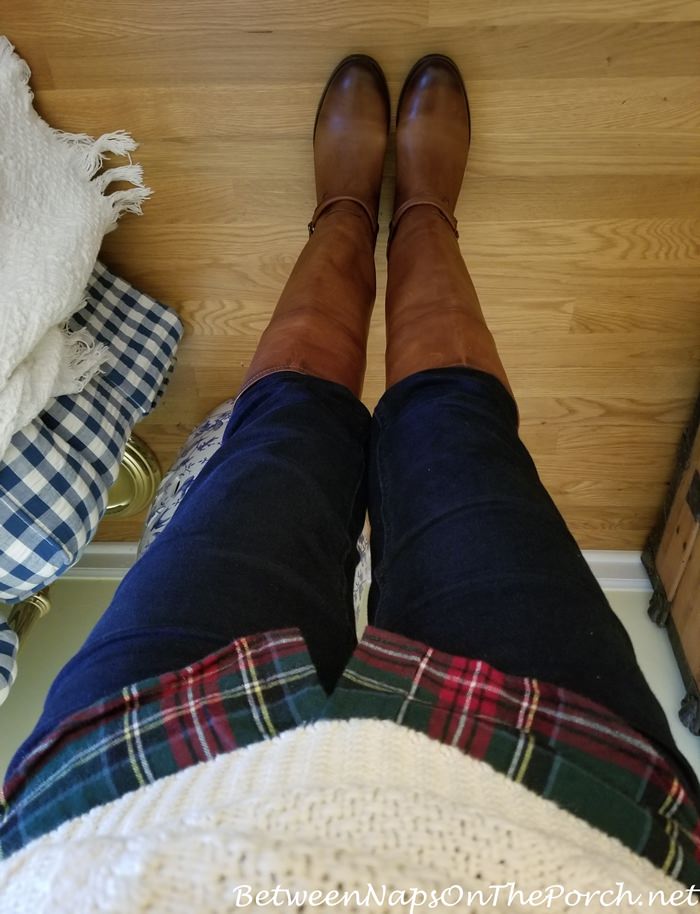 This is also a great time to stock up on their amazing Heritage flannel sheets while they are on sale, or buy a set for gift giving.
I'm thinking of ordering one of their Stewart Victoria sets to go with my current tartan bedding for that Ralph Lauren look shown below. I love this! Think I can pull it off…plaid with plaid? 🙂
By the way, the tartan bedding I have is on sale 20% off with the code FRIENDS here: Tartan Bedding.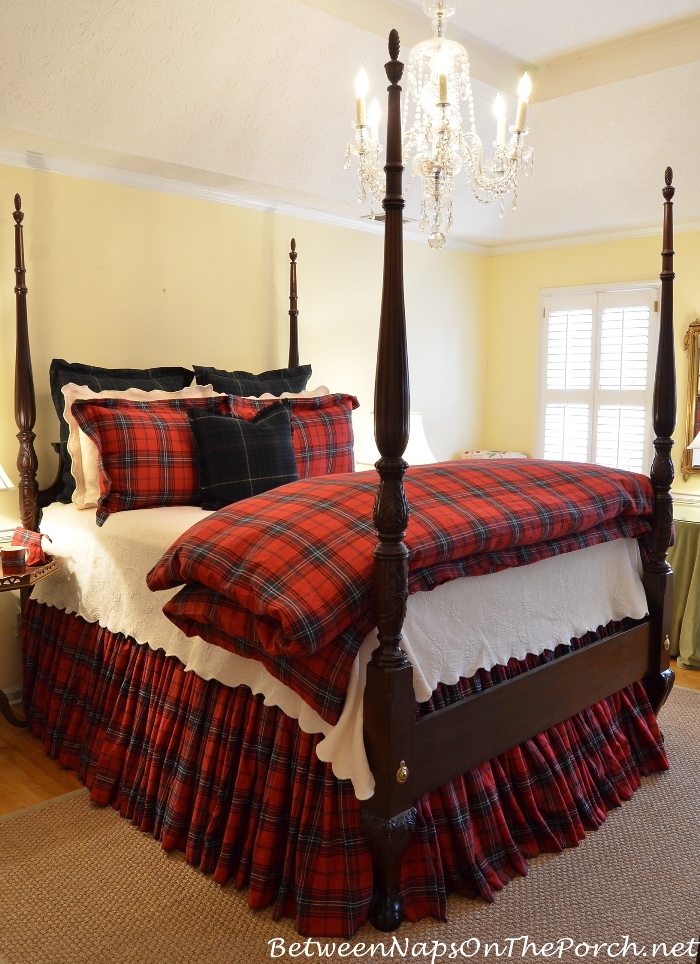 The sheets are available on sale 25% off here: Plaid Flannel Sheets and Solid Color Flannel Sheets.
Happy Holiday shopping! Christmas is only 44 days away! It's coming fast! I need to get wrapping and get that tree up!
Pssst: I post almost daily to Instagram. Follow Between Naps on the Porch on Instagram here: Between Naps On The Porch. If you enjoyed this post, subscribe for free email updates when a new post is up here: Subscribe for post updates.
*If a post is sponsored or a product was provided at no charge, it will be stated in post. Some links may be affiliate links and as an Amazon Associate, I may earn from qualifying purchases. *