Recently when I shared how I've decorated the porch for spring, I received an email asking about the covers I have over the chains of the porch swing.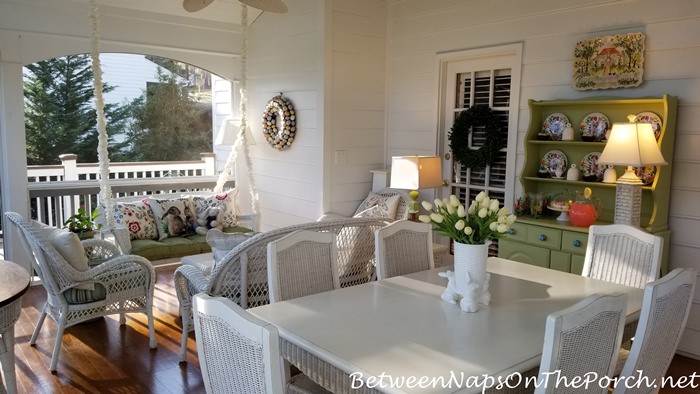 You got a closer view of them in this photo showing the large egg wreath I hung on the porch for Easter.
I've written a couple of posts over the years sharing in more detail about these covers which are really just electrical cord covers I found in Hobby Lobby many years ago.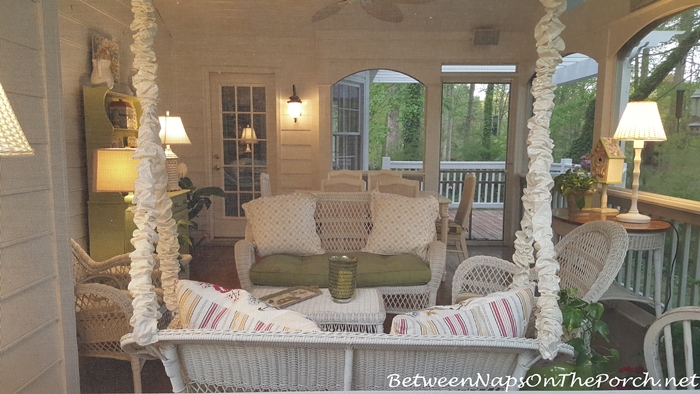 To cover the two shorter chains on the lower part of the swing, I cut one of the long cord covers in half and hemmed the edges where it was cut.
I've been using the same cord covers since I purchased them back in 2008. Over the years a few of the snaps have broken as I've taken them off to wash them. Fortunately, they only need to be washed about once a year.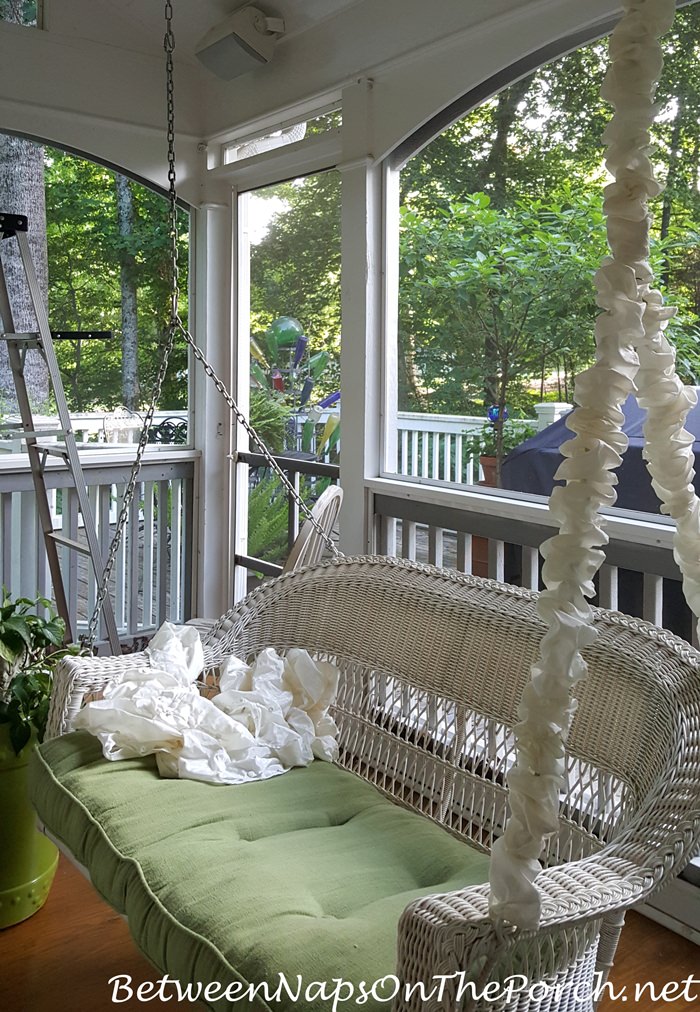 I wonder why no one has ever made covers specifically designed for swing chains? Ummm. Seems like someone would have done that by now.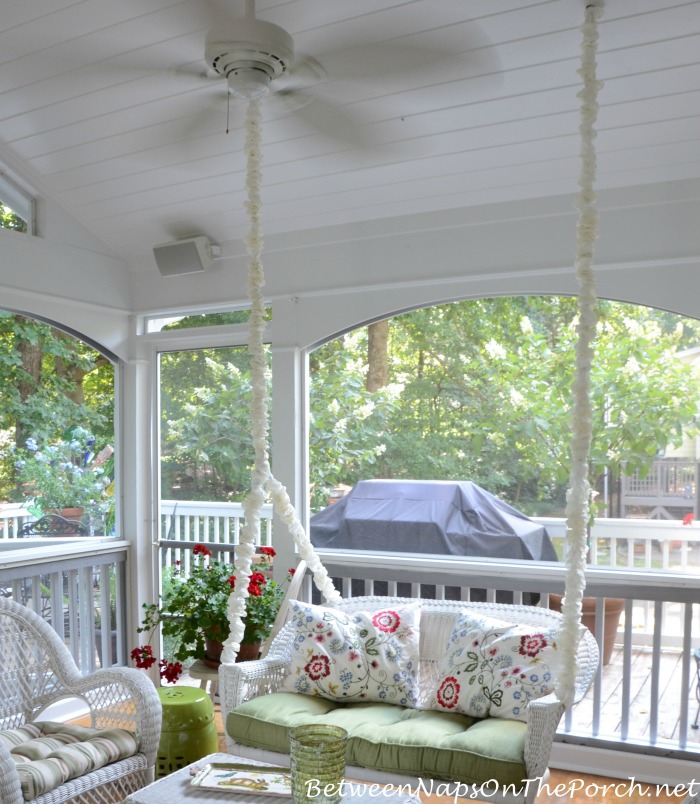 Recently, I saw this photo on Instagram from Atlanta Home Magazine and knew immediately that I needed to share this idea with you. If you don't want to go to the expense of purchasing cord covers and the occasional maintenance those require, I think this is a great alternative. Rope is pretty inexpensive, plus it would most likely never show any dust or dirt, thus never need washing.
I really like how the swing chains themselves are a dark color. That helps camouflage them behind the roping a bit better than if they were a shiny, silver metal like most swing chains. I wonder if they painted the swing chain or if it came in that color? Pretty awesome way to hide those ugly, metal swing chains! Also, notice the soft, haint-blue painted ceiling! Love that! Beautiful porch!
Read more about how I used electrical cord covers to hide the swing chains on my porch in this previous post: Hide Swing Chains with Electrical Cord Covers.
See you tomorrow for Tablescape Thursday!
*If a post is sponsored or a product was provided at no charge, it will be stated in post. Some links may be affiliate links and as an Amazon Associate, I may earn from qualifying purchases. *