I love, love, love when I get an email from a lovely BNOTP reader letting me know that something I have suggested has worked well in their home, too! That makes me so happy!
Recently, after sharing my spring porch makeover where I mentioned how much I was loving these realistic-looking, faux tulips, I received an email from Sam.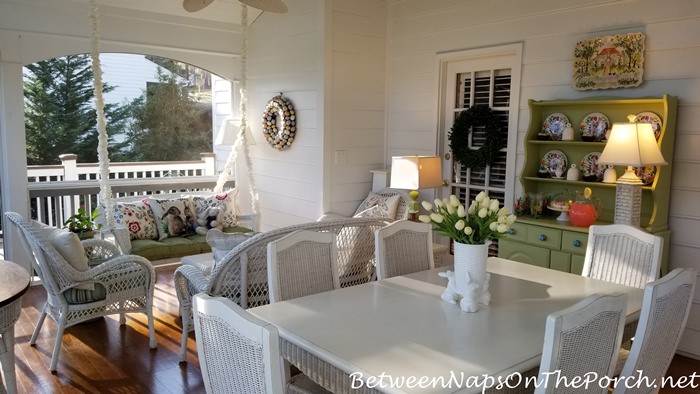 Sam said, "Once again your recommendation was spot on! These faux tulips are amazing! Absolutely gorgeous!
I'm so glad you mentioned them!"
I really love how Sam displayed his tulips in a beautiful, blue and white ginger jar. I asked Sam about the vase/ginger jar and he shared more about it saying, "Believe it or not the vase is a ginger jar that I acquired in middle school! It was in the Ballard Design catalog & I filled out the order form (back when you did that) and took it to my mother with $30 and begged her to order it for me. lol I fell in love with blue and white porcelain at a young age."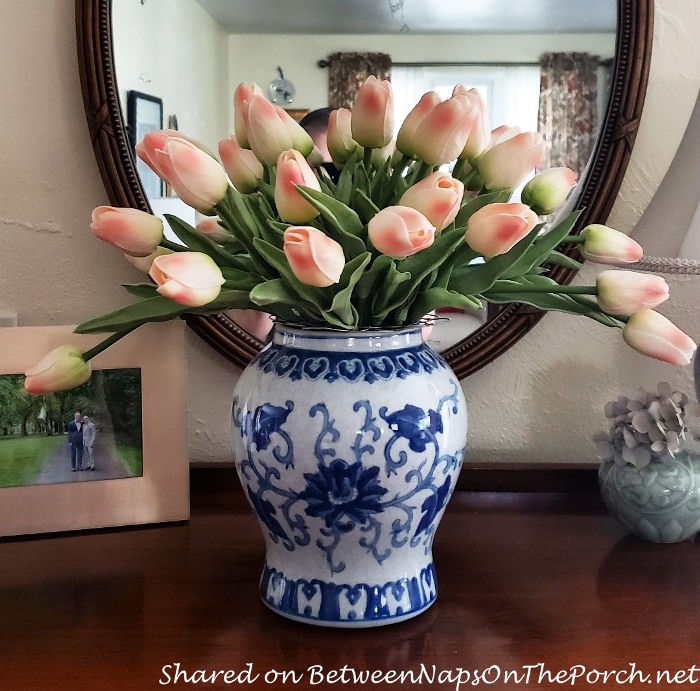 What?! I told Sam that I was still riding my bike and reading Nancy Drew books at that age. I'm so impressed that he recognized what a lovely find this jar was at such a young age. I wish I'd had that type of innate decorating sense at such a young age!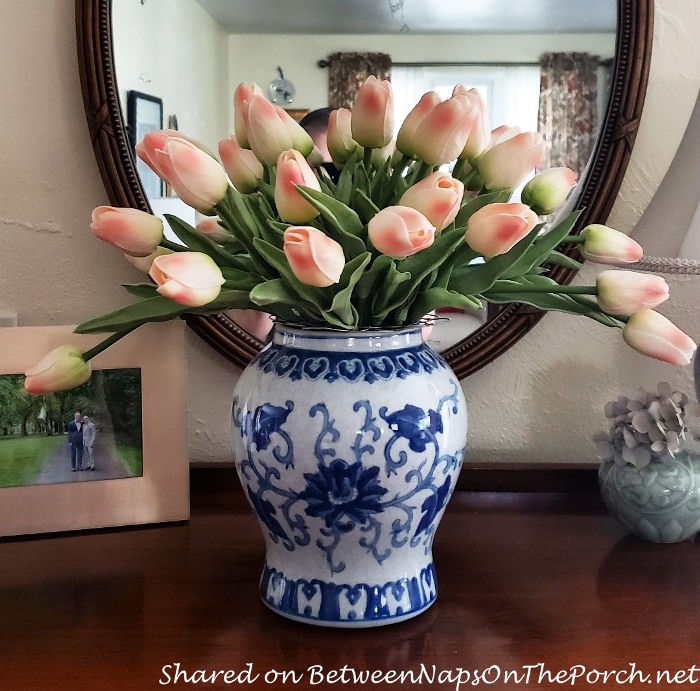 I melted when I saw this photo, it's giving me allll the feels! I love the soft lighting with the pretty sheers in the background. The tulips, so artfully placed atop wonderful books, are surrounded by treasured collectibles and lovely family photos. This picture makes me want to walk around my home to see where I can create beautiful vignettes like this. Sooo lovely!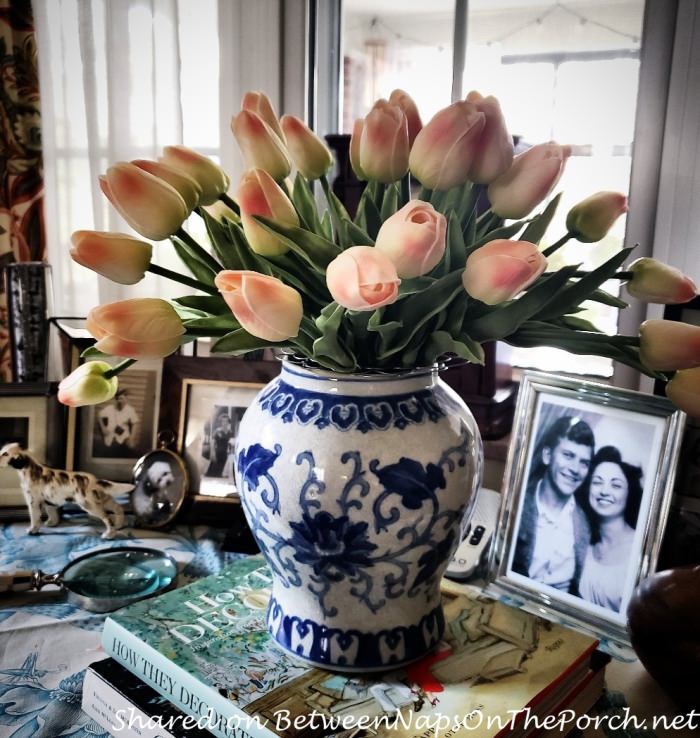 I love the color tulips Sam chose! I need this color in my life. I just ordered pink tulips a few days ago and now I would love to add these to my growing tulip collection.
The tulips Sam chose are these shown below in the color "Champagne." Such a pretty, elegant color! (Tulips are available here: Champagne Tulips.)
I also found that color available here: Champagne Tulips. I saw a display in one of the ads where they had placed these realistic-looking tulips in water and that added yet another element of realism!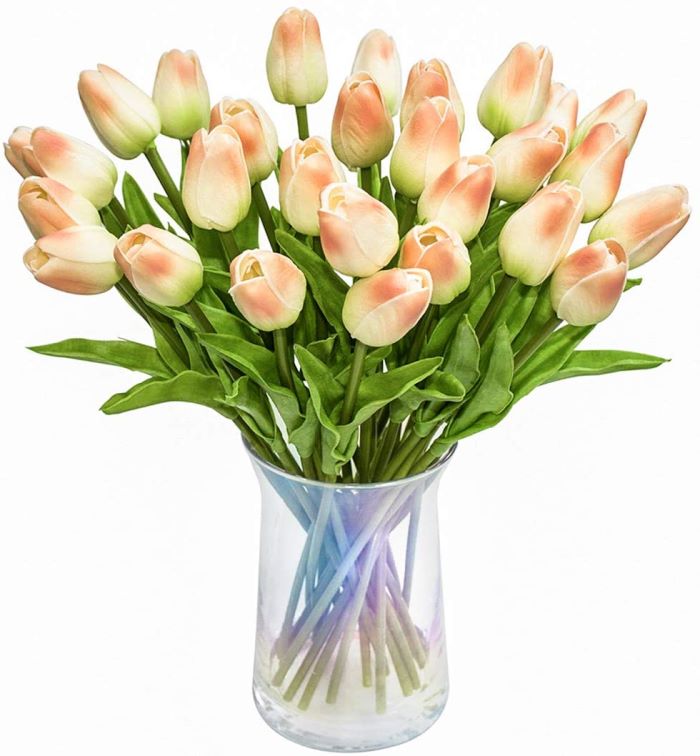 These are the pink tulips that I've ordered, I think they will arrive today. I hope to use them in an upcoming Mother's Day or spring table setting. They are available here: Pink Tulips. I'm so smitten with these tulips, you may be seeing tulips in table settings in July! Ha!
Afternoon update: My pink tulips arrived just now and they don't look like the photo online. They are hardly pink at all. So I'm returning the pink, think I'll order the color Sam ordered.
I'm excited to have found such realistic-looking, faux flowers so will be keeping my eye out for others as summer wears on. I love this time of year! With each passing day, the daylight is staying with us just a little bit longer and that makes me so happy! I hope you are enjoying these beautiful springtime days!
Thanks so much to Sam for sharing these wonderful pictures from his beautiful home! Happy Spring! ♥
*If a post is sponsored or a product was provided at no charge, it will be stated in post. Some links may be affiliate links and as an Amazon Associate, I may earn from qualifying purchases. *