The countdown is on–just a few more days until Christmas. In today's post, I'm sharing some of my favorite Stocking Stuffers, some are actually nice enough to be given as full-on gifts. Hope you find these suggestions helpful as you finish your Christmas and holiday shopping!
I always drool over these beautiful hand warmers when a Sundance Catalog arrives at my door. They are wool (not polyester) so should be nice and warm. I am going to treat myself this year and buy a pair. You'll find this pair here: Hand Warmers. The Matching hat is available here: Matching Hat.
They have quite a few designs, love the ones with the monogram/initial! They are available here: Monogram HandWarmers.
I purchased several of these adorable leather bee wallet/cardholders last year. They are so reasonably priced, I bought them in several colors. The leather is really nice! You'll find them in a variety of colors here: Leather Bee Wallet-Card Holder.
Anyone will appreciate finding these Red Cross emergency lights in their stocking. I have one of these in every room of my home and it's so nice when they all light up during a power outage. They last a long, long time too! I was really surprised by how long they last when I experienced a power outage a few months back. You'll find them here: Blackout Buddy
These are adorable! My grandson walked in while I was writing this post and asked if I would buy these for him. lol As you write on them, the writing appears in rainbow colors! So cute! You'll find them here: Scratch Art Rainbow Notes
I just purchased a couple of packs of these for myself and my daughter-in-law. They help hold clothes on hangers that have a tendency to slip off. You'll find them here: Velvet Clips
My son, dil, and I all use Aquaphor Lip Repair this time of year. Def recommend it for chapped lips! You'll find it here: Aquaphor Lip Repair
My daughter-in-law and I both swear by Cutemol. It's the only thing that keeps our fingertips from cracking in the wintertime. It works best when applied to slightly damp hands. You can't use your hands for about 5 minutes afterward, but it's worth the wait! Amazing stuff if you suffer with cracked skin during the wintertime. It will also transform feet in just a few days. We love it! You'll find it here: Cutemol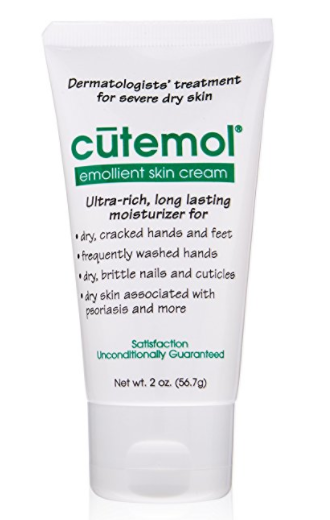 These are my fave socks for fall and winter. I live in them! You'll find them for women here: Merino Wool Socks for Women. They are available for the guys here:
Merino Wool Socks for Men
I've never purchased these but I'm intrigued! I think I'm going to buy some for my son/dil/grandkids. You can read more about them here: Cooling Towels
These are great combs for removing pills and fuzzies off wool and cashmere sweaters. You'll find them here: Sweater Combs.
I've given these as gifts in the past–very cozy and soft. They are available in many different colors/patterns You'll find them here: Slipper Socks
I've given these headlamps to my son in the past and he wears them all the time when he's grilling during the wintertime. They are great to have in your home or car, so many uses for them when doing chores where you need extra light but need to be hands-free. They are available here: Headlamp for Grilling Out, Camping or Safety
I haven't tried this yet but it caught my eye because the reviews are amazing. It's available here: Himalayan Scrub.
These would be great for tucking into the stocking of a little one. I love that the image is on the underneath/base of the puzzle board to help little ones find where each piece goes. Find these here: Six Small 9-piece Puzzles
My grandsons LOVE these Paint by Sticker books! They are available for all ages. My 6-year-old grandson loves this one available here: Painter By Sticker Books
My 4-year-old grandson loves this one and has completed every picture. It's available here: Sticker by Number.
Just purchased this for my 4-year-old grandson who loves doing mazes! It's available here: Bug Mazes
I've purchased quite a few Smathers and Branson needlepoint keychains for my son and daughter-in-law over the years. They are always so nice!
I love this luggage tag depicting the Old Course at St. Andrews!
They have a lot of keychains and some are hilarious like this Caddyshack keychain.
Their belts are amazing! Any guy (or gal) would love one of their beautifully made belts. You'll find their keychains, belts, and other needlepoint items here: Smathers and Branson Needlepoint Belts, Key Chains, etc…
Hope this list of some of my faves is helpful as you finish your holiday shopping.
Merry Christmas!
Happy Holidays to all!
*If a post is sponsored or a product was provided at no charge, it will be stated in post. Some links may be affiliate links and as an Amazon Associate, I may earn from qualifying purchases. *