I've been wanting to put this post together for ages. Sometimes I'll be in the middle of using something and I'll think, I need to share how awesome this is! It took a while and I'm sure I'm leaving some things off that I'll remember later (so this list/post may grow today) but these are some of my favorite things, from clothes to household items, that I find myself purchasing again and again.
Since fall is just around the corner, I have to mention this soft, cozy tunic. I purchased one for myself and loved it so much, I purchased one for my daughter-in-love, as well. She loves it too and wears hers all the time. Since then, I've purchased it a couple of more times, I do that when I really love something since you never know if it will be discontinued. It's available in a lot of different colors here: Long, Cozy, Soft Tunic.
I recently shared these sandals in one of my "Monthly Favorites" posts. I've purchased them three times now, twice in this color since it's my favorite and goes with everything. I love the arch support and how adjustable they are all throughout the sandal. Super comfortable and cushy without being mushy and unstable like so many shoes can be. You'll find these here in several colors: Hiking, Walking Touring Sandals
My other go-to sandal for great support and awesome customization/adjustability is this wonderful sandal. These go with me whenever/wherever I travel during the spring/summer months and they are excellent for walking while touring the sites on vacation.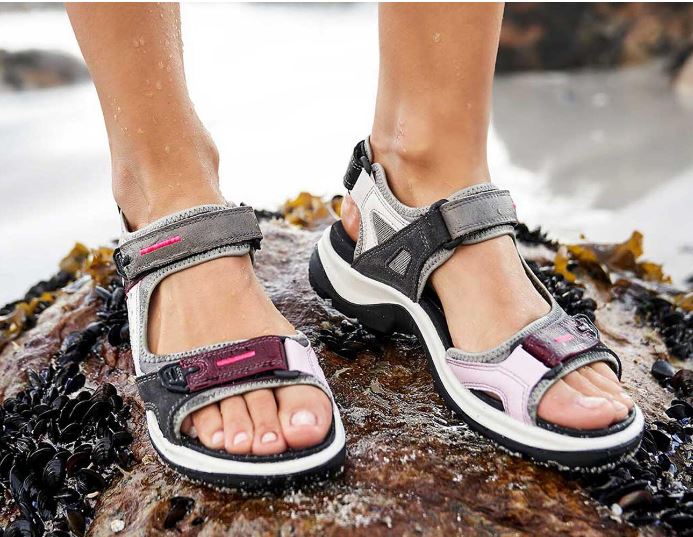 I can't even begin to count how many colors I've purchased this sandal in over the years. They last forever, another big plus! You'll find them in a bunch of different colors here: Hiking, Walking, Touring Sandals.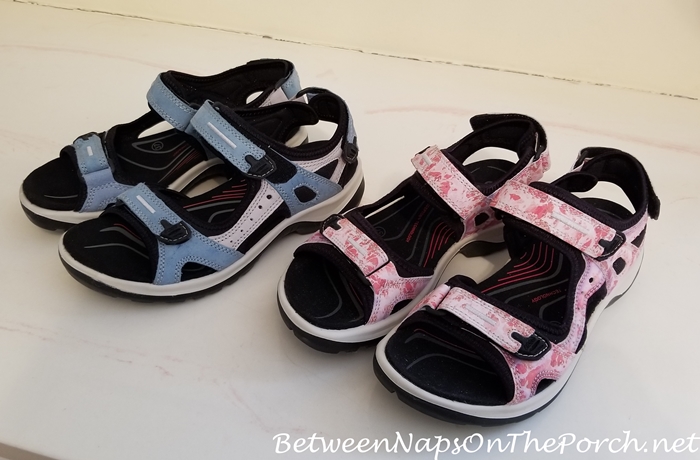 This trash bag has been my favorite for the past several years. For a while, the price went up drastically, as so many things have. The price is starting to come down again. They are tough, strong and so easy to take in and pull out of a tall trashcan since they are made with handles. Super easy to tie off, as well. You'll find them here: Tall Kitchen Trash Bags.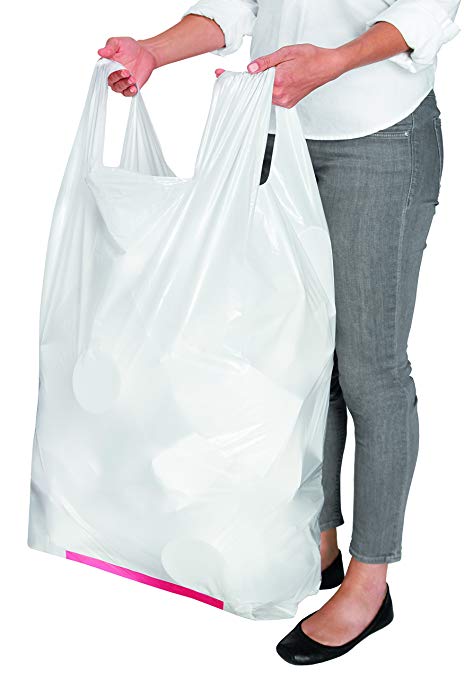 I've shared these microfiber cleaning cloths before and I continue to buy them whenever I need a fresh batch. You get a bunch when you order them which is great since I will wet 10 or 12 at the time when I'm heading out to clean the screened porch. I use them for cleaning everything! They are even great for dusting. You'll find them available here: Microfiber Cleaning Cloths.
Recently, I purchased these washcloths in white for my kitchen. I loved them so much, I placed another order for myself and for my daughter-in-law. They are large, thick and so plush! I LOVE how they feel when I use them for wiping down the kitchen counters and cleaning in the kitchen. Unfortunately, they appear to be out of the white color at the moment, but they have them available in a ton of other colors here: Best Wash Cloth. They are amazing!
This is the printer paper I always buy for my everyday printing. It's inexpensive and lasts a long time since you get 1500 sheets. You'll find it here: Printer Paper.
A while back I purchased these clips and find so many uses for them. Whenever I open a loaf of bread, I immediately toss that annoying twist tie that typically comes on bread and I use one of these for closing the bread instead. It's so much easier than a twist tie. I also use them for closing up cereal, chips, cookies–all kinds of things. You get a bunch when you order, enough to share with a friend (or daughter-in-law 🙂 )and they are only $5.99. Super handy to have around! You'll find them here: 2-inch Clips.
I've ordered this fingernail file so many times. I keep one in the little accessory bag on my bedside table, one in my travel toiletry bag, one in the center console inside my car, and one in the small accessory bag I carry inside my handbag. I love that it's small enough to fit inside a small accessory bag and since it comes with its own little case, I don't have to worry about it poking or damaging anything. You'll find it available here: Fingernail File with Case.
I have purchased these cable identifiers soooo many times. Now, whenever I buy a new electronic item, like the new Bose earbuds I purchased a few months ago, the first thing I do is place one of these cable IDs on the charging cable. I have learned my lesson over the years, drives me crazy when I come across a cable in a drawer and can't remember what it goes to!
I also use them on ALLLL the gadgets I have plugged in around my computer/desk–like the printer, the modem, the monitors, my desk lamps, my phone charger, my pencil sharpener, the air purifier, fan, etc…. That way, if I'm down under my desk trying to plug something in or change/move something, I know exactly what cord goes to what without wasting a bunch of time trying to figure it out. These are awesome because they don't get caught on other cables the way so many cable labels do. They conform and stay snug up against the cable they are on, so they don't snag on stuff. I really love them and highly recommend them. The only place I've been able to find them is here: Cable Labels/Identifier.
Had to include this tissue cover since I've purchased it for so many rooms in my home. I have one in the guest room, my bath, my kitchen, and here in my office. They would also make a great gift for the nature lover or bird lover because they are so well made, substantial, and just beautiful. You'll find it available here: Tissue Cover for the Nature Lover.
Once-a-Day Dairy Dietary Supplement: I just discovered Dairy Care a few months back and it has been a game changer! It's a once-a-day dairy supplement, so instead of having to chew up lactose tablets with every meal that contains any dairy, I take this once a day in the morning and I can eat dairy for the next 24 hours without any digestive issues. When you first start taking it, you take a couple in the morning before breakfast and 2 capsules at night before dinner. You do that for around 5 days and after that, you only take 1 or 2 in the morning. I usually take just one and that works great for the whole day. If I think I may really push it that day and eat a lot of cheese or ice cream, I may take 2 that morning. It's sooo nice not having to worry when I'm out having lunch or dinner with a friend and suddenly realize I don't have any lactose pills with me. Peace of mind! I've been buying it here: Dairy Care, Once a Day. I think you can also buy it at the Dairy Care website, but you may need to pay for shipping there…not sure.
I like to change up my shampoo and not use the same one every single time I wash my hair. It just seems to work better for my hair. This is one of the ones I really like, I like the conditioner, too. You'll find it available here: Sulfate-Free Shampoo and Conditioner.
This is the other one I buy religiously, love it and the conditioner! You'll find it available here: Biotin Shampoo.
I've been buying this conditioner for too many years to remember. It's a bit pricey, but it's amazing! It's super-rich/intense, so I don't use it every time I shampoo, but anytime I think my hair is feeling a bit dry and needs some extra care/moisture, this is what I use. One container lasts me for at least 6 months, probably closer to a year, because it takes very little to condition your hair. I think originally it was only available in salons. I love it and definitely recommend it. I purchase it here: Kerastase Nutritive Conditioner.
Love, love, love this cleaner! I keep a bottle under every sink, in the garage, kitchen, and laundry room. It's awesome! I think it's currently out of stock but I'm sure they'll get it back in. Here's where I always buy it: Car Guys Super Cleaner.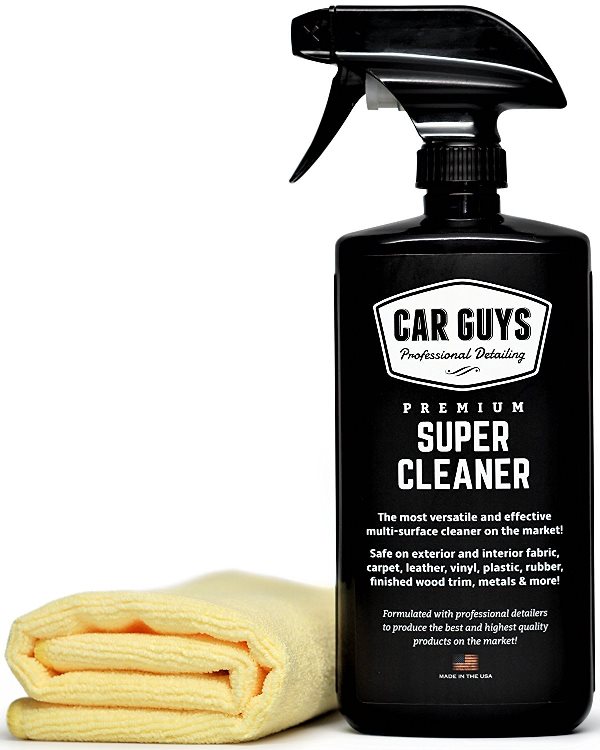 I don't have stainless steel appliances in my kitchen but if I did this is what I would use on them. This is my favorite stainless cleaner for the standing stainless tool chest in the garage and for my gas grill before I gave it away. It does such a great job and I think it's supposed to help prevent fingerprints. I also used it recently on my new stainless paper towel dispenser in the garage and it did great! The exterior packaging has changed since I purchased mine, but you'll find it here: Favorite Stainless Steel Cleaner/Polish.
Fall/winter is coming and this is my absolute favorite lip balm/lip conditioner. I always keep it on hand and have even purchased it for family since it's so nice. I saw a doctor recommend it on YouTube, so that's how I first heard about it. You'll find it available here: Awesome Lip Conditioner
I have so enjoyed this toothbrush holder/hider that I purchased a backup just in case this one ever wears out.
Love how it hides my toothbrush from view. You'll find it available here: Toothbrush Holder.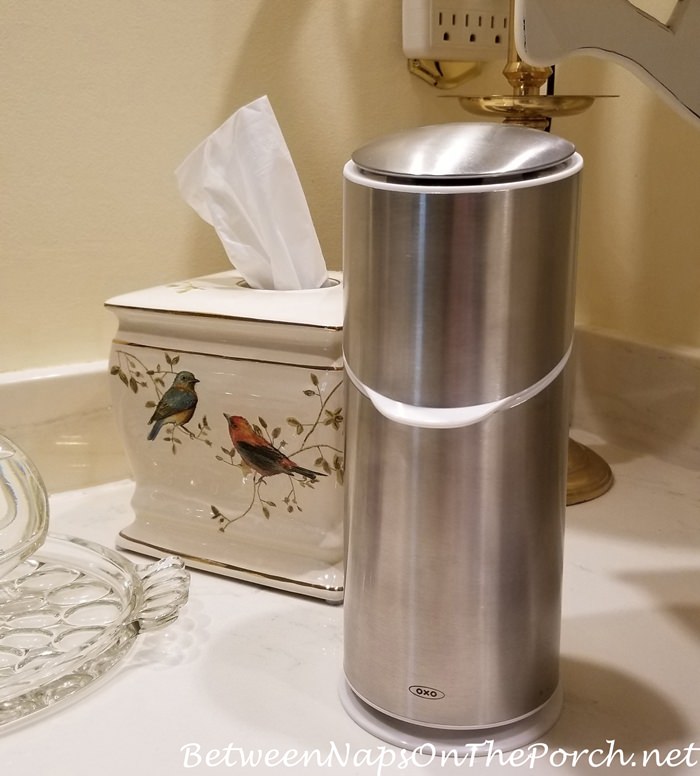 If I think of anything I've left off today, I'll stop back by and add it to the end of this post. Hope you find this post helpful!
*If a post is sponsored or a product was provided at no charge, it will be stated in post. Some links may be affiliate links and as an Amazon Associate, I may earn from qualifying purchases. *