Welcome to the 691st Metamorphosis Monday!
How was your weekend? Nothing too exciting going on here this weekend, just a lot of spring cleaning. I cleaned at least 2 inches of pollen (slight exaggeration) from the benches on the front porch and, standing on a ladder, managed to wipe down all the screens on the screen porch without crashing through the screens to the ground below. lol I also cleaned the porch walls and molding, watered a lot of potted plants, cleaned out and organized a kitchen "junk" drawer, and ran a few errands. I like weekends like this–it always feels good to get things a bit more organized and ready for the spring season. Did you work on any spring cleaning over the weekend?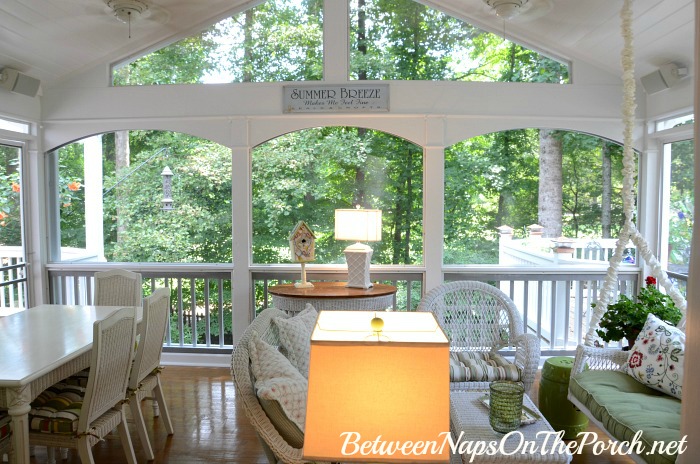 I'll spare you photos of cleaned porch screens and tidied up junk drawers! lol How about something a bit more fun this Monday morning? In a recent post, I shared these stylized flower bouquets made from Lego or Lego-like building blocks. This is the Lego version, available here: Lego Flower Bouquet.
I ended up ordering this bouquet below, available here: Build a Bouquet.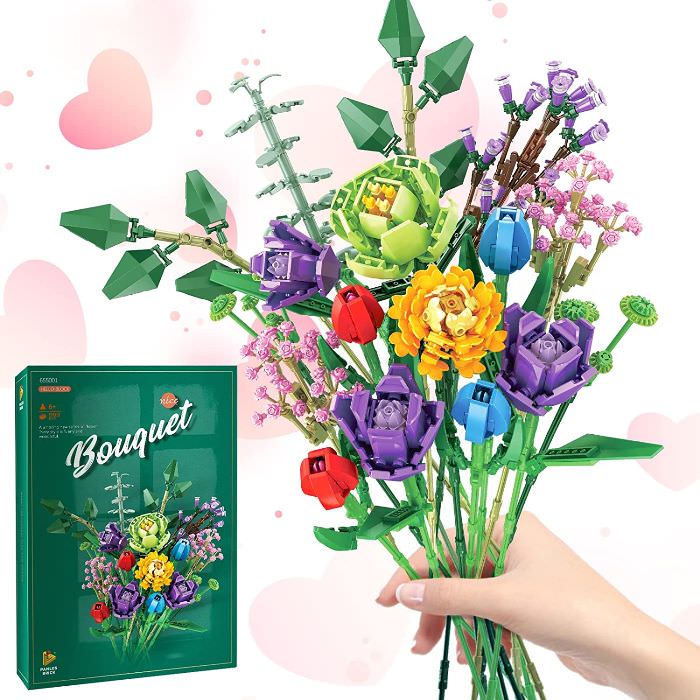 Tip: If you order the same bouquet set that I ordered, it took me a while to realize–when the instructions show a "gray" section (like the stem/leaves in the image below) the gray section represents the section that you've just built in the previous step. They do this so you can see where to attach the new part that you're currently building.
I didn't realize how big this set was when I ordered it! There are 999 pieces! The packages were numbered just like the Lego packages were in the Home Alone set I ordered and put together just before Christmas. This set creates around 17 floral stems.
Remembering how much fun it had been creating the Home Alone house, I couldn't wait to dive in. These were the flowers I put together yesterday afternoon/evening. I'm about halfway done, I think. I need a Lego vase, don't I? lol
How fun are these!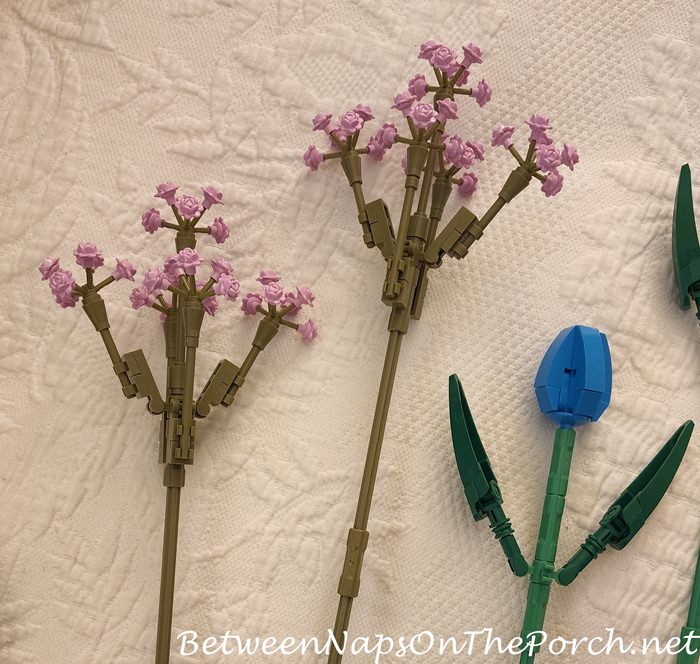 I can't imagine designing a set like this!
They even tried to capture the inside petals of a flower. Pretty amazing how these sets are designed!
So cute! You know you're probably going to see these in the centerpiece of a future table setting this spring. Ha!
These are the packages I have left to assemble. These building block sets are so addictive, hard to stop once you start!
Have you ever put together one of these Lego-style bouquets? This one has been so much fun, I may end up ordering the Lego version, as well. Definitely fun to do while watching a movie or listening to Audible.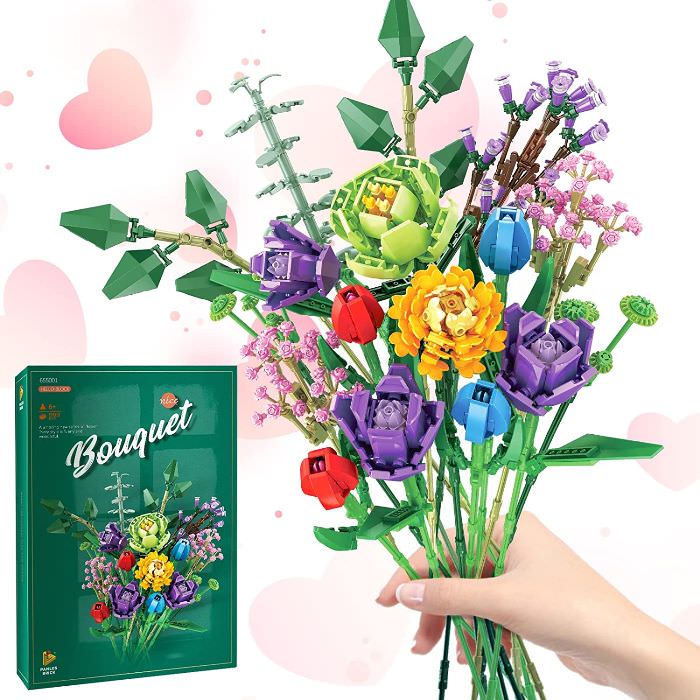 I'll leave you with some real flowers, the geraniums I wintered over are just starting to bloom. I can't get over how big they are–definitely want to try this wintering-over stuff again for next year. lol
The Foxtail Fern is living its best life since I transplanted it. It looks the best it has in years since it didn't have to spend its whole life inside the garage this past winter.
It continues to send out new fronds every week or so. Do you see the new one emerging in the photo below? I can't wait to see how full it is by the end of summer.
Happy Spring, Happy Flowers!
Looking forward to all the wonderful Before and Afters linked for this week's Met Monday!
Pssst: Did you know Between Naps On The Porch is on Instagram? You'll find me on Instagram here: Between Naps On The Porch.
Like to know when a new blog post is up and available to read? Subscribe for email updates, it's free and your email will never be shared. Subscribe for free post updates via email here: Subscribe.
Metamorphosis Monday
Metamorphosis Monday is a party that's all about Before and Afters. Please link up your Before and After projects like DIY projects, room makeovers, craft projects even recipes. Any Before and After is great! Please do not link up Table Settings, save those for our Tablescape Thursday party on Thursday.
If you are participating in Met Monday, you'll need to link your post to the party using the "permalink" to your MM post and not your general blog address. To get your permalink, click on the name of your post, then copy and paste the address that shows in the address bar at the top of your blog, into the "url" box for InLinkz when prompted.
NOTE: Please do not link up more than 3 posts from your blog. In order to link up, you'll need to include a link in your post back to the party so visitors to your blog can find the other party participants. Thanks!
This party has ended, click button below for the links to all who participated.
*If a post is sponsored or a product was provided at no charge, it will be stated in post. Some links may be affiliate links and as an Amazon Associate, I may earn from qualifying purchases. *