A few weeks ago, I spent two days, back-to-back on garden tours. It was truly a whirlwind weekend of gardens! Some were grand, spanning five acres like the garden I shared recently in this post: A Breathtaking Garden From The Gardens for Connoisseurs Tour
Other were more the size you would expect to find in most backyards. It was a wonderful mix of gardens and if there's one thing I've learned over the years of going on garden tours, no matter the size of the garden, there's always so much to be learned and gleaned from each one.
The garden I'm sharing today offered so many wonderful ideas, great takeaways we can all use in our gardens. The tour started here under this lovely arbor covered in a New Dawn rose. I remember reading about New Dawn many years ago when it was just starting to be known. Today it continues to be a popular climbing rose because it rewards you prolifically all summer in soft pink roses.
Two sassy bunnies greeted us, sentinels keeping watch as we entered the garden.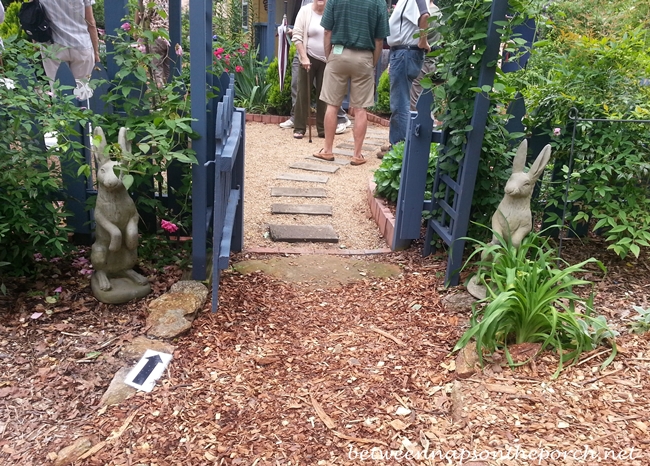 One of the first things we noticed in this garden was how many of the standing planters had a grapevine wreath encircling the top. I tried to snap a photo for you. It's a nice way to decorate the top portion of the planter. Wonder if it helps to keep pesky critters out of the plants? It also hides the top of the pot if you just place the pot in the planter instead of planting it. Clever, huh?
I LOVED this idea…they've tucked beautiful decorative stone into the mortar between the paver stones of the walkways and patios in the garden.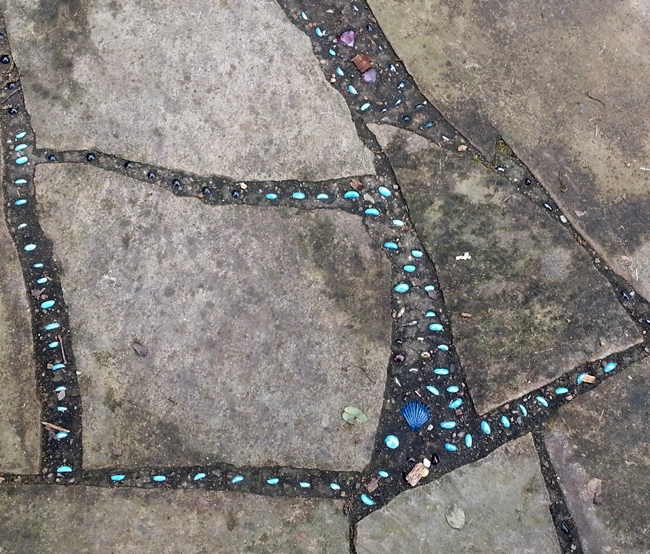 Notice how they created lovely designs whenever there was a wider spot between the stones.
This garden had lots of whimsy! See the teacup bird feeder?
Some of the pretty flowers growing here…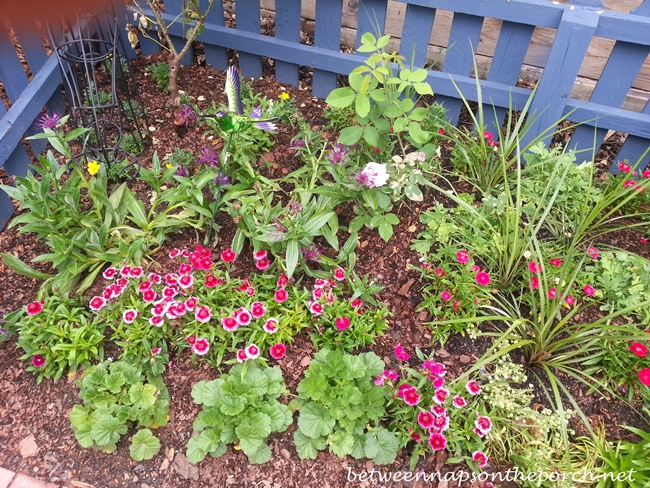 I love Lambs Ear, it's so soft to the touch.
Here's a little better view of the teacup bird feeder.
Have you ever thought of tucking a child's rocker into a garden bed and using it to hold a plant? I bet it would last a long time if covered in a good outdoor paint. I'd probably add a coat of some type of outdoor varnish since we have termites here, but I do love this idea!
I racked my brain trying to remember the name of this plant. I know they come in many colors. Can you guys help me out?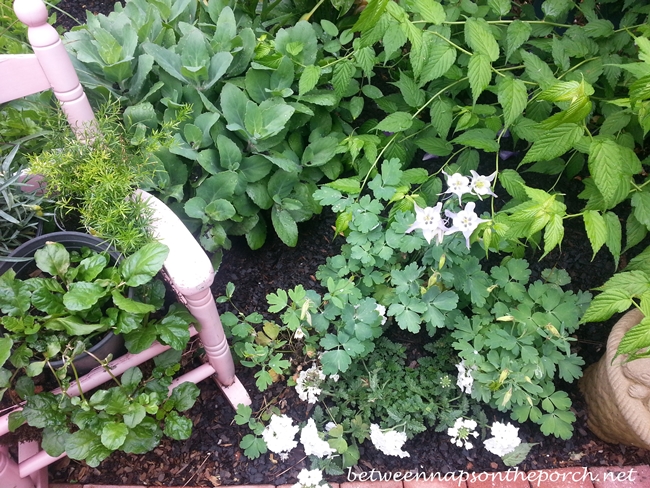 This garden held a little surprise, a darling playhouse. At first I thought it might be a gardening shed for holding tools and potting things.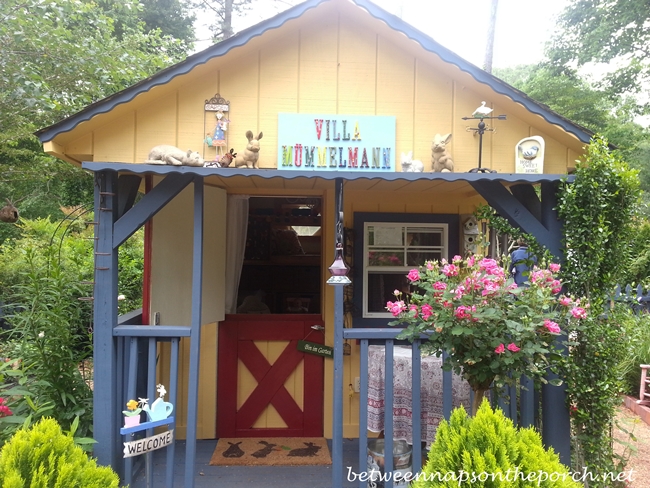 But a peek inside revealed an adorable playhouse. Wouldn't the children/grandchildren love playing here!
Here's a view of the other side of the playhouse…look at those sweet curtains. I think grownups might even enjoy a little respite here. It would be fun to hide out and watch the birds and the critters who visit the garden, wouldn't it?
Remember this other sweet playhouse I shared a while back in this post: My Dream Home 🙂 There's something magical about a playhouse, isn't there?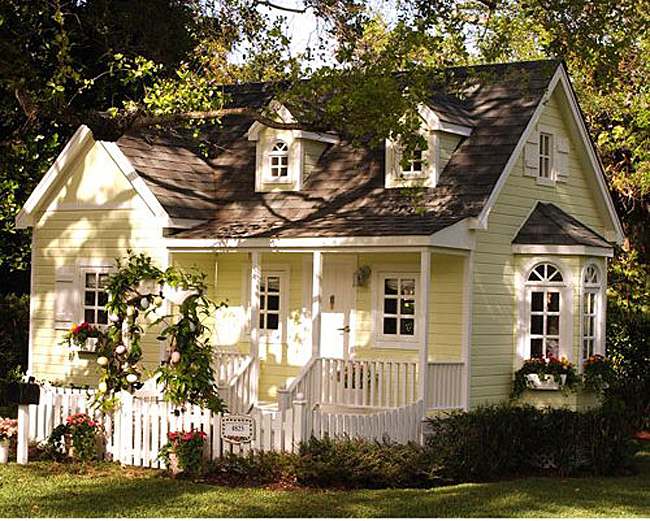 Pssst: I'll be back later today with a book from the BNOTP library. Happy Friday, dear friends!
Love gardening? You'll find over a 100+ previous gardening posts here: In The Garden
*If a post is sponsored or a product was provided at no charge, it will be stated in post. Some links may be affiliate links and as an Amazon Associate, I may earn from qualifying purchases. *