Recently, I saw a drink recipe online that sounded really good, but I changed it up a bit with the addition of another ingredient that I think makes it tastes and look even better. This drink is so yummy, it feels like you're having a fancy cocktail when it's really just a refreshing summer drink.
Below are the ingredients although it's very easy to change them up for variety, so feel free to experiment around. For this drink, all you need is some cranberry juice, Poppi Sparkling Strawberry-Lemon Prebiotic Drink, Apple Cider Vinegar, and some fresh fruit. I like using raspberries or blueberries. Strawberries would be great, too! Note: I always have trouble finding the Poppi Strawberry-Lemon drink in my local stores, so I buy it here: Poppi Strawberry-Lemon Soda with Prebiotic Health/Immunity Benefits.
I don't do any exact measuring. I pour around 1/2 to 2/3rds of the Poppi Strawberry-Lemon sparkling soda into a glass filled with ice. I then add around 1/2 to an ounce of apple cider vinegar, a large splash (or two) of cranberry juice for a bit of fun color and extra flavor, and 4-5 raspberries or blueberries–or both! If you like, you can muddle the fruit in the glass first, but I just drop them in, whole. I give everything a gentle swirl to blend all the ingredients together and if it doesn't taste quite as tart as I like, I'll add a smidge more vinegar. I always buy Bragg's Organic Apple Cider Vinegar (with the mother) and since I use such a small amount, it lasts a long time.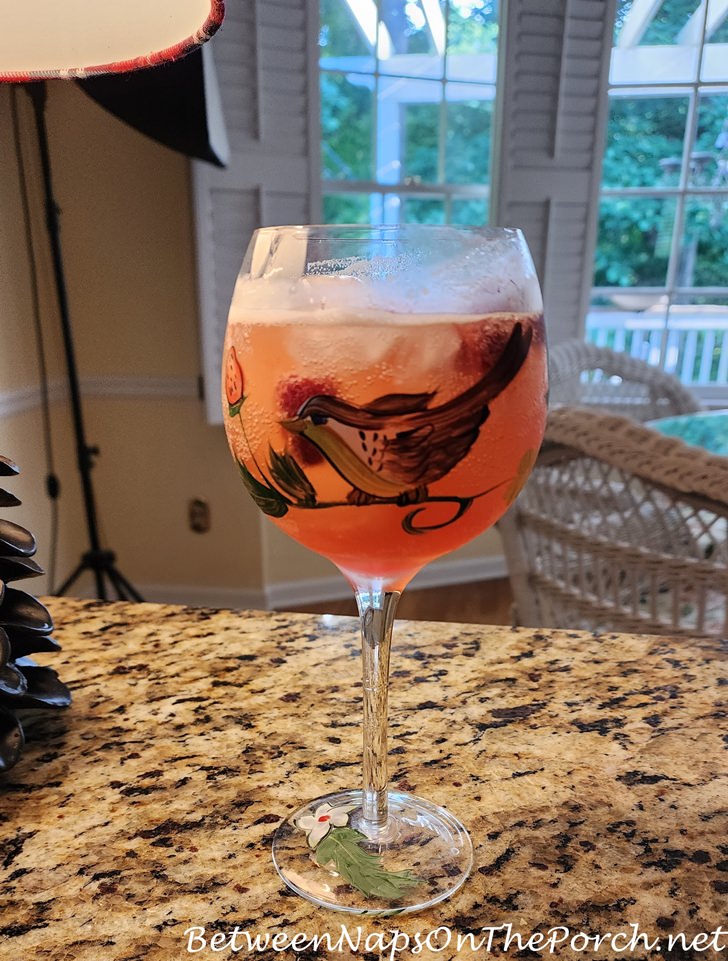 The Poppi Sparkling soda has 25 calories in a whole can, so I'm guessing with the amount I use (normally around 1/2 to 2/3rds of the can) and with the addition of the cranberry juice and fruit, this drink probably ends up being around 35-50 calories.
It's so refreshing and has become a daily favorite for me.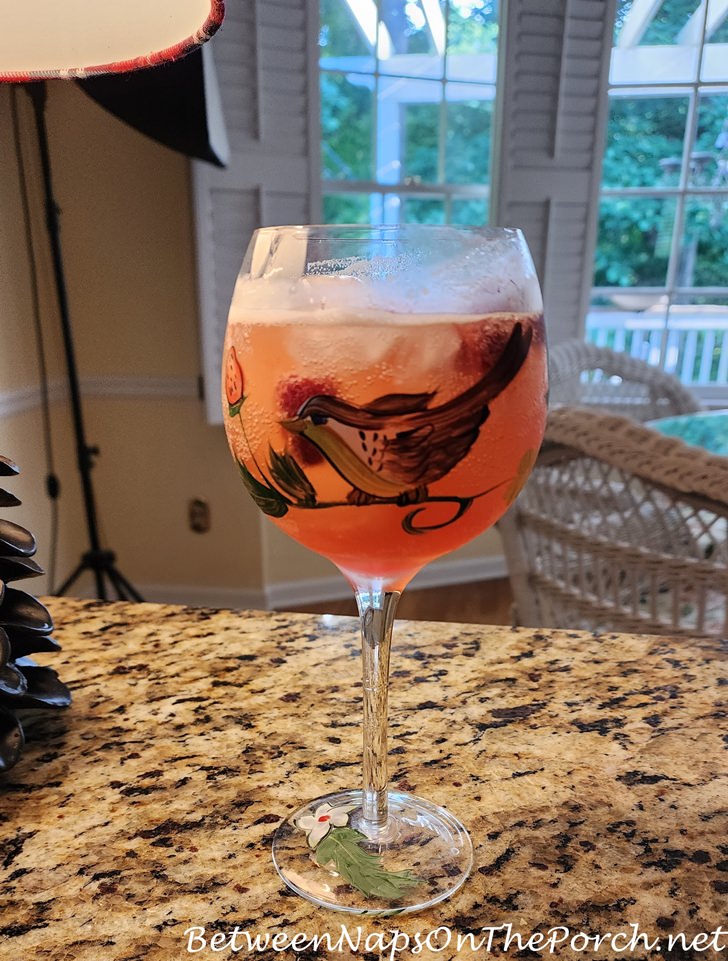 Recently, I purchased a Yeti Tundra Haul cooler. Yeti makes a basket that you can purchase to use in the top of their Tundra coolers to hold sandwiches and such, but I didn't care for its design–it had really large openings in the basket. I found a basket that I liked a lot better with great reviews and ordered a couple. They took a week or two to come, but finally arrived yesterday. I love how perfectly they fit and just wanted to share these in case you need baskets for your Yeti. I purchased these here: Baskets for the Yeti Tundra.
Talbots has another epic sale-on-sale going on right now. Love it when they do that! This pretty eyelet top was originally $59.50, was marked down to $49.99, and is now 50% off that. It's available here: Sea Blue Eyelet Top.
Love this maxi dress! This dress has me dreaming of a wonderful beach vacation! It was originally $169, was marked down to $124.99, and is now 50% off that. You'll find it here: Maxi Dress for Summer.
I am still obsessed with the color of this sweater! I love that beautiful aqua color so much for spring and summer! I especially love the button detail down each sleeve–so pretty! That's one of the things I like about so many of the clothes you find at Talbots, they often have those special details like contrasting cuffs and little button details that you just don't find anywhere else. I hope they never change because I love it all!
This sweater would be perfect for cool evenings. I would definitely take it along on a beach vaca. It's currently on sale from $89.50 to $69.99 and has been discounted another 50% off that. It's available here: Aqua Blue Sweater with Button Detail. You'll find everything that's included in this sale on sale here: Double Discounts–Sale on Sale.
Happy Shopping! If you try out the drink I shared, let me know what you think. I had to stop and go make one in the middle of this post when I saw the photos I took yesterday. Ha!
*If a post is sponsored or a product was provided at no charge, it will be stated in post. Some links may be affiliate links and as an Amazon Associate, I may earn from qualifying purchases. *