Email Update: I just noticed today that the company I use to send out emails for BNOTP, has been using the wrong return email address. It's been changed to the correct one which is [email protected] .
So please add that address to your "approved contacts" or your email addresses. That will help to ensure that you'll receive email updates when a new post is up here on the blog. If you're one of the folks who hasn't been receiving the updates, maybe this will better help those arrive in your Inbox.
So the address to add to your approved contacts is: [email protected] .
The One Part of Travel I Always Dread and a New Tactic for Managing It
If you've been reading BNOTP over the past year or so, you know I have come down with a severe case of wanderlust. It all started a couple of years ago when I realized I was approaching a milestone birthday and had never traveled outside the U.S. That motivated me to get busy and book a trip to a place I'd always wanted to visit since seeing the movie, Under the Tuscan Sun: Italy. (Read more about that trip here: Italy. See the real house that inspired the movie here: Bramasole.)
Never known for being the most patient person, I got antsy waiting the five months to departure time and ended up taking a trip to Kenya during the interim. After the trip to Africa, I was officially hooked. Wanderlust had me in its grip and I've been smitten ever since.
But there's one aspect of travel that I've learned to positively dread, and that's trying to sleep on an overnight flight. If you're ever flown overnight, you know what I'm talking about. It often feels like this, only I'm stuck that way for 8-9 hours, instead of a few minutes. lol (Read more about why I'm hiding under the kitchen sink HERE. Ha!)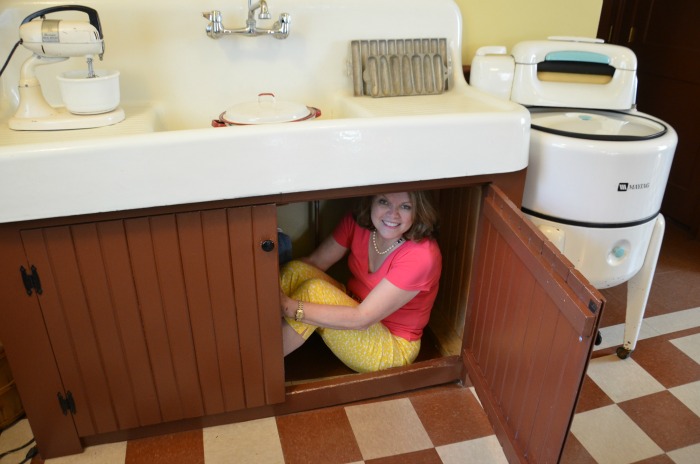 Some folks seem to do really well on a few hours sleep. I am not one of them. If I get less than 6-7 hours of sleep, I feel totally miserable, even physically sick. Anyone else like that?
I dearly wish I could afford to fly First Class, or what I think Delta calls Business Class. The idea of actually being able to lie down to sleep on an overnight flight sounds like heaven! But that's never going to happen unless a miracle occurs because an upgrade to first class costs as much as some of the trips that I've taken. When it comes down to it, I'd rather spend those $$$ on another trip than blow them on one night's sleep in a supine position, tempting as that is!
To aid in my attempts to get as much shut-eye as possible on overnight flights, I purchased this pillow a couple of years ago. I liked it so much that when I accidentally left it on a flight, I immediately purchased a new one once I was back home. It has served me well and I would recommend it to anyone who is facing an overnight flight. The design is such, it will support your head no matter if you're in an aisle seat, center seat or window seat.
I also like how it clips onto the handle of a suitcase or carry-on bag. This travel pillow is available here: Travel Pillow.
Since I have two overnight flights coming up very soon as I travel to and from Morocco, I decided to see what else is available to help make an overnight flight as comfortable as possible. I came across two products with excellent reviews that I felt were worth purchasing. One is a travel pillow that had me intrigued. It looked as if it would be very easy to keep positioned comfortably. There's a strap that can hook around the seat back or around the pillow at the top of the seat. Or, you can wear it behind your back.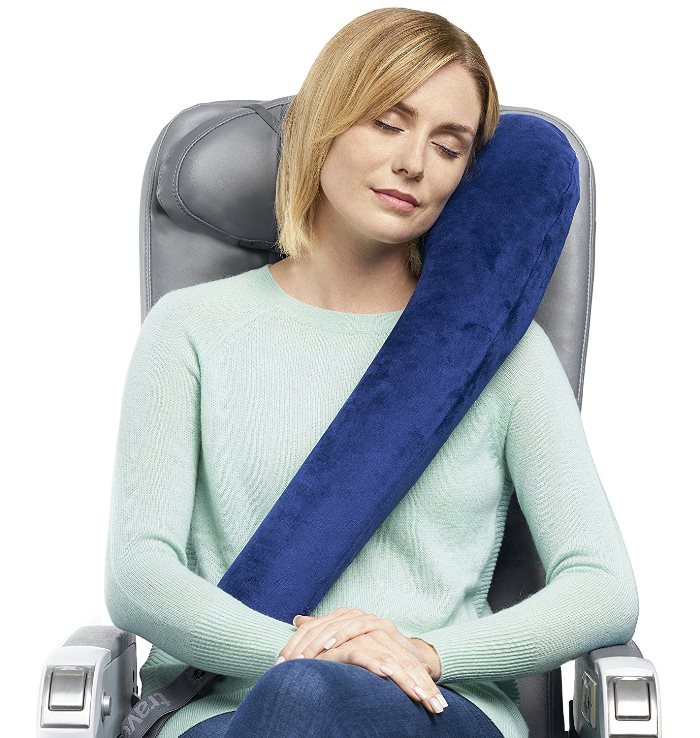 I also liked how small it becomes for storing away.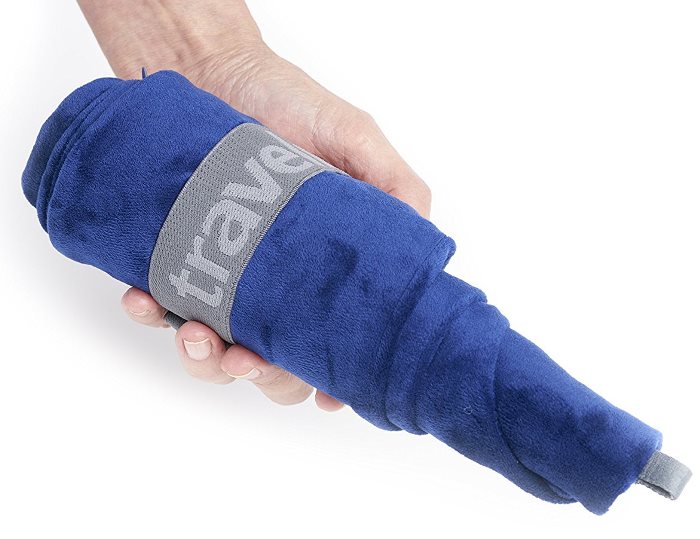 I bought it and have been testing it here at home. It only took around 3-4 breaths to blow up. It is very easy to blow up because it's designed where a little valve automatically closes when you stop blowing. That prevents it from losing any air in between breaths. Guess that's why it only takes a few puffs to blow it up. It's just as easy to deflate, a push on the little value and it deflates in seconds.
There are several ways to use it and I'm looking forward to putting it to the test on an upcoming flight. This travel pillow is available here: Travel Pillow.
Travel Blanket
The other item I bought for those long overnight flights is this cozy blanket. I tend to get chilly on an overnight flight and that wimpy little blanket the airline provides doesn't really cover up very much. Plus it always seems to end up sliding off and onto the floor during a flight. I don't even want to think about the germs it has on it once that happens.
When my travel pillow arrived, tucked inside was a brochure showing some additional products that one can use for a more comfortable flight experience. Remembering how cold I get during a long flight, another big obstacle in getting a good-nights rest, I decided to order it.
The reviews are very good from those who have used it and I like that it slips on over your head.
It also folds up to a compact size when it's time to tuck it away. I have a feeling it will also come in handy the two nights we camp out in the Sahara desert on my upcoming trip. This travel blanket is available here: Travel Blanket.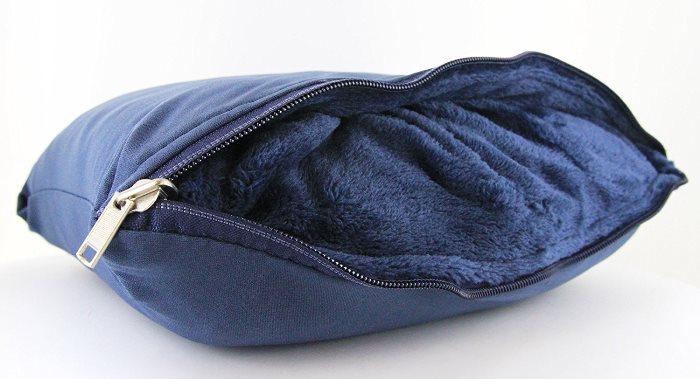 Pssst: I think I've finally found my perfect desk chair! Looking forward to sharing how it looks here in my home office for Metamorphosis Monday! 🙂
*If a post is sponsored or a product was provided at no charge, it will be stated in post. Some links may be affiliate links and as an Amazon Associate, I may earn from qualifying purchases. *