Welcome to the 565th Metamorphosis Monday!
I spent the entire weekend cooking, decorating and cleaning, mostly cleaning. I went ahead and made the Roasted Butternut Squash Soup that I plan to serve on Thanksgiving Day. The squash smelled so good roasting in the oven!
While it roasted, I got the onion, butter, apple and sage cooking. Ummm, I love the smells of Thanksgiving and Christmas cooking!
The nice thing about this soup recipe is you can make it ahead and freeze it. If you make it only 2-3 days in advance, you don't need to freeze it, it will just keep in the fridge. (Recipe is available here: Roasted Butternut Squash Soup Recipe.)
Speaking of the fridge, there are strange men in my refrigerator! And dinosaurs!
Superman and Batman seem to be judging me every time I open the door for another snack. Hey, a girls gotta keep her energy up when she's doing this much cleaning and cooking, so lighten up guys! That includes you, too, Woody. I see you hiding back there on the back row!
Black Friday Sales Have Started!
Two of my favorite stores have started their Black Friday sales early! I've been doing a bit of shopping this morning.
My (any my daughter-in-law's) favorite L.L. Bean boot is currently on sale! L.L. Bean rarely puts their duck boots on sale, but they have a flash sale going on right now on all their boots! I love their boots but this one is my fave. I love the look/style of it and really love that there are no laces to deal with. It's so easy to slip on and off and is incredibly warm and comfortable. I've worn these out in rainy, bad weather, then forgotten to take them off when I got home because they were so comfortable.
If you need an awesome boot for cold rainy, snowy days, I can very much recommend this one. You'll find it here: Shearling-Lined Boot. I think you'll use the code FLASH25 at check out for the discount.
It almost never on sale so this is the time to buy it if you need a great duck boot!
The other item L.L. Bean has included in their Black Friday flash sale is their "Wicked Good Slipper." I don't personally own a pair of these but I purchased a pair for my son one Christmas and he has not stopped raving about them!
He likes them so much, I bought him the plaid flannel ones a few months later. I think I may make it a yearly tradition to buy him a new pair every Christmas since he pretty much lives in them during the wintertime when he's at home.
One of the things he really loves about them is how they have a real sole so when he has something going out on his Big Green Egg (he grills all winter long) he doesn't have to change shoes to run out to check the grill. Plus, he loves how warm they are!
Funny story, my daughter-in-law put them on one day to see why he's always raving about them and wouldn't give them back! lol She got her own pair shortly after that. Ha!
These are great for the hard-to-buy person…definitely recommend them! You'll find all the Wicked Good Slippers for both men and women on sale here: Wicked Good Slippers. Use the code FLASH25 at checkout for the 25% discount.
This style below is my son's favorite and he has them in both the brown and the plaid. I love the plaid!
Talbot's has their Black Friday sale going now, too!
I love this sweater! Sooo cute! It's available here: Sweater.
I love anything embellished with pearls. This cardigan is so pretty and elegant! It would be great to wear for a Christmas party and black is so figure-flattering. You'll find it available here: Sweater with Pearls.
I love this plaid shirt! I have in my cart right now. It looks like the perfect plaid to go under any sweater or to just wear alone! I need this in my wardrobe because it would pair with so many of my sweaters! You'll find it available here: Plaid Shirt.
If you missed out on this beautiful boot when it was available earlier, it looks like they have a few more sizes back in stock. The brown is available in more limited sizes but the black is available in all sizes.
Such a gorgeous boot that can be dressed up or down. It would look great with jeans or a skirt/dress. You'll find it 40% off in both black and brown here: Riding Boot.
I'm off to do a bit more decorating, will share that very soon! Happy Thanksgiving to you!
Update: Whoo, hoo! Cutemol is on sale right now! I just bought 5 tubes for myself and my dil! We both like keeping a tube in the kitchen during the winter since it's the only thing that keeps our fingertips from splitting. I'm sure the sale won't last long since it never does. You'll find this size on sale right now here: Cutemol.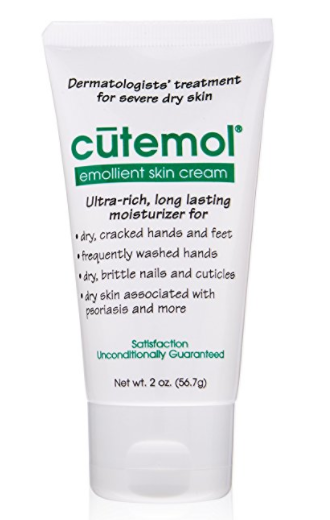 Pssst: Did you know Between Naps On The Porch is on Instagram? You'll find me on Instagram here: Between Naps On The Porch.
Like to know when a new blog post is up and available to read? Subscribe for email updates, it's free and your email will never be shared.
Subscribe here: Subscribe for free post updates via email here: Subscribe.
Metamorphosis Monday
Metamorphosis Monday is a party that's all about Before and Afters. If you are participating in Met Monday, please link up using the "permalink" to your MM post and not your general blog address. To get your permalink, click on your post name, then just copy and paste the address that shows up in the address bar at the top of your blog, into the "url" box for InLinkz when prompted.
In order to link up, you'll need to include a link in your MM post back to the party so the other participants will have an opportunity to receive visits from your wonderful blog readers.
Feel free to link up Before and After posts that are home, gardening, decorating, crafting, painting, sewing, cooking, fashion, travel or DIY related. Please do not link up to the party if you're only doing so to promote/sell a product.
This party has ended, click button below for the links to all who participated.
*If a post is sponsored or a product was provided at no charge, it will be stated in post. Some links may be affiliate links and as an Amazon Associate, I may earn from qualifying purchases. *