Family is en route right now so while I have a moment I wanted to share a life-changing update I just made in my kitchen (in case you find it helpful) and something that should make breakfast a lot more fun for the little ones this week.
I just purchased this fun waffle maker and I can't wait to see my grandsons' faces when I serve them dinosaur waffles for breakfast! They are dinosaur obsessed right now so these should be a big hit.
Here's how they look out of the waffle…so fun! I think I'll sprinkle them with a bit of powdered sugar when I make them, love how that looks! (Dinosaur Waffle Maker is available here: Dino Waffle Maker. )
I also purchased two types of pancake/waffle mixes that looked really good!
The reviews looked good, so I can't wait to try them!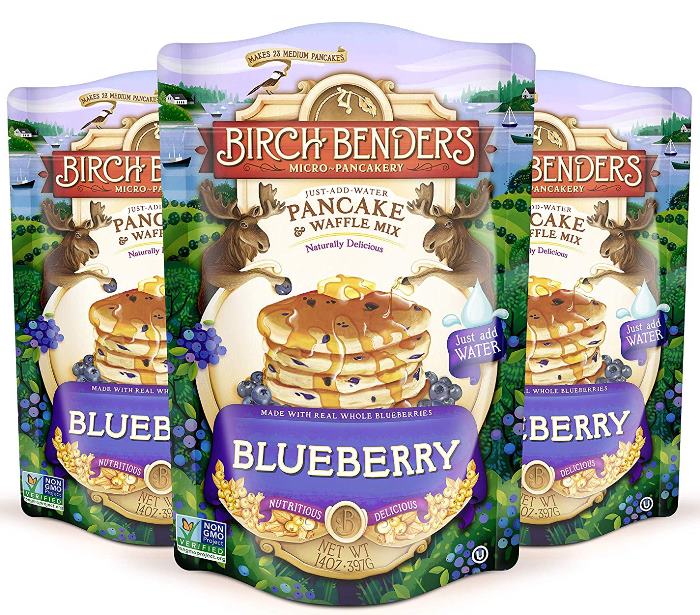 You'll find both of these flavors available here: Classic Mix and Blueberry Mix.)
Recently I shared a napkin holder I had just purchased that is pretty blooming awesome! I love it because you can take just one napkin without disturbing any of the others. (Napkin holder is available here: Napkin Holder.)
I was so impressed with how well the napkin holder worked, I decided to try the paper towel holder. Oh. My. Gosh! I LOVE this thing!
My old paper towel holder (which is now relegated to being used in the garage) was a nightmare. You could only pull off a paper towel if you used both hands. If you tried to pull off a towel with just one hand, you would way get too many or end tearing off just the corner of the paper towel. It was such a pain!
This one is genius! It only releases one paper towel at the time and it does so beautifully! Somehow the little arm knows exactly the correct amount of tension to apply to release just one towel. That's so important because normally when we are reaching for a paper towel, our hands are messy from cooking or cleaning.
This was definitely a life-style improvement! I can't believe I put up with that other paper towel holder for so long! Ugh!
If you are in need of a better paper towel holder, I can definitely recommend this one. I purchased mine here: Paper Towel Holder.
Okay, I'm back to the kitchen for a bit then it will be time to pick up the Honey Baked Ham I ordered a week ago. Happy Thanksgiving to you!
*If a post is sponsored or a product was provided at no charge, it will be stated in post. Some links may be affiliate links and as an Amazon Associate, I may earn from qualifying purchases. *