Welcome to the 665th Metamorphosis Monday!
Are you a Star Trek fan? When I was growing up, we didn't have a TV for many years and when we finally got one, it would only get two channels. So I missed out on a lot of the shows I would hear my friends talking about. Sadly, I've never seen an episode of Star Trek, but in doing a bit of online research this morning, I discovered that Star Trek was a science fiction series that ran on NBC for three seasons, 1966-1969. I feel a bit cheated that I never got to see it! I'll have to find it online and watch an episode or two.
In the past, I've shared some of Jackie's amazing Halloween decorations!
Do you remember this from last year? Spooky and fun!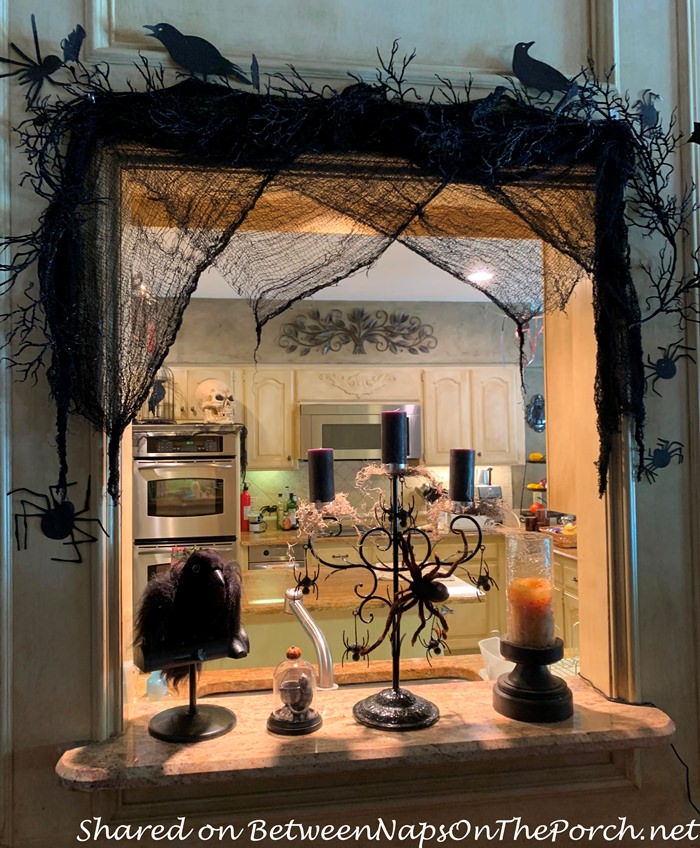 For her Halloween party this year, Jackie went with a Star Trek theme and I'm so amazed by all her decorations! This was one of the entrances to Jackie's living room, aka the Starship Enterprise.
Once you entered the room, this is what you saw.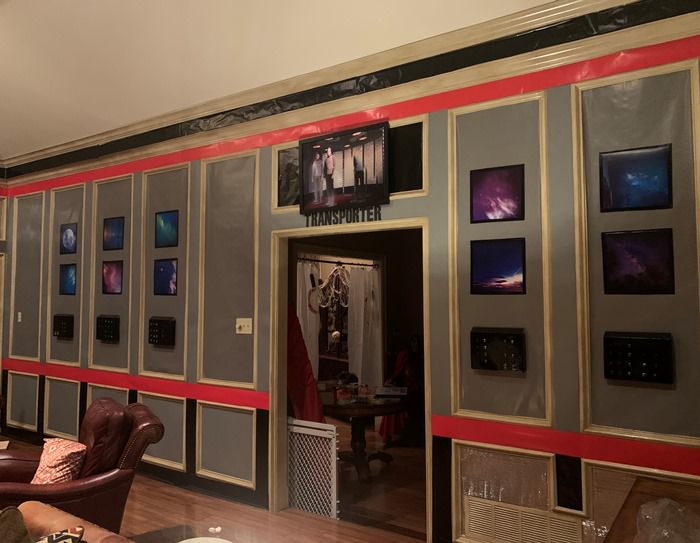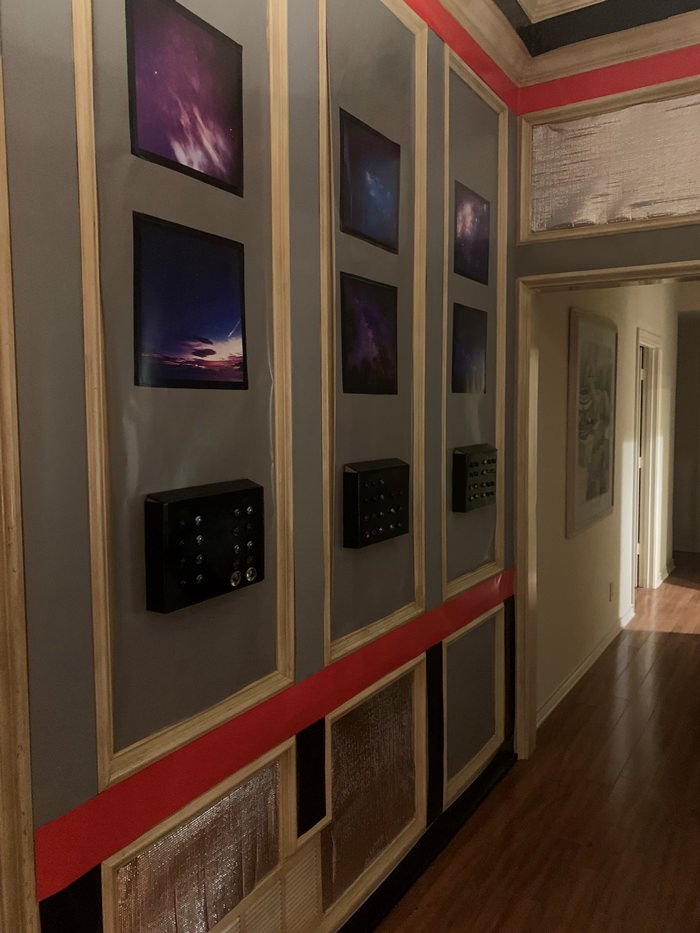 Jackie gave us a behind-the-scenes look at how she made these lit controls.
Sooo clever!
Of course, we need a command central! Jackie hung this banner she had made over her fireplace.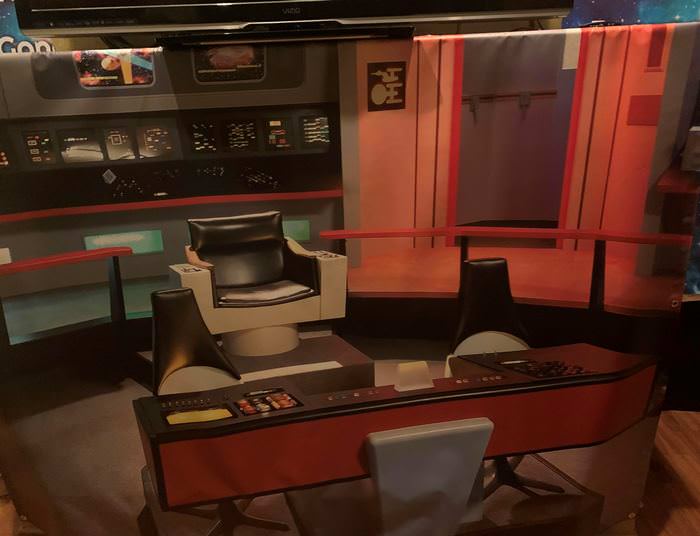 The Transporter…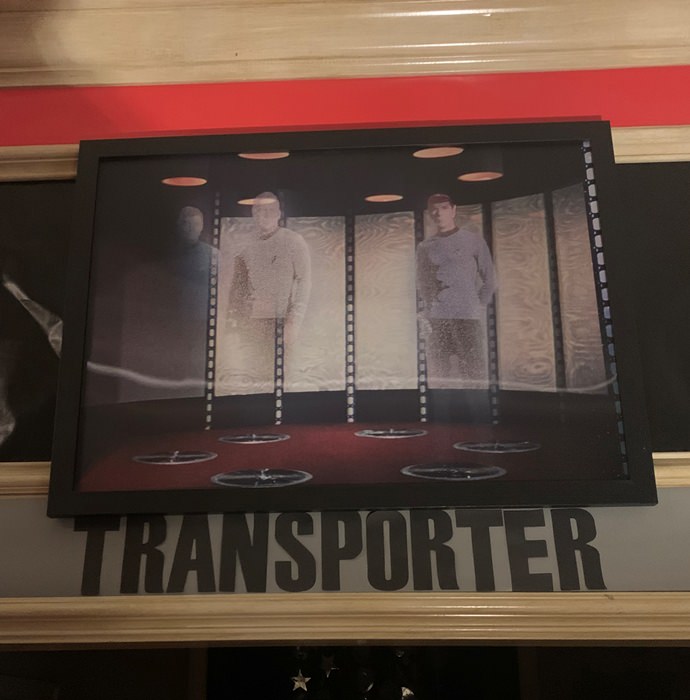 Jackie said, "Quark's Bar wasn't from the original Star Trek that I modeled the living room "set" after. But it was a famous Star Trek bar from "Deep Space 9" a spin-off of the original. I looked everywhere online and I don't think the original bar had a name. Hmmm, wonder if any of your reader's know the answer to that question?" Any Star Trek fans out there know the answer to Jackie's question?
So much work went into all these special details and effects! What a fun party this must have been!
Jackie even decorated the floor of the Starship Enterprise! Did they have a cat on the Enterprise? If they didn't, they should have! 😉
Do you see the Tribbles? 🙂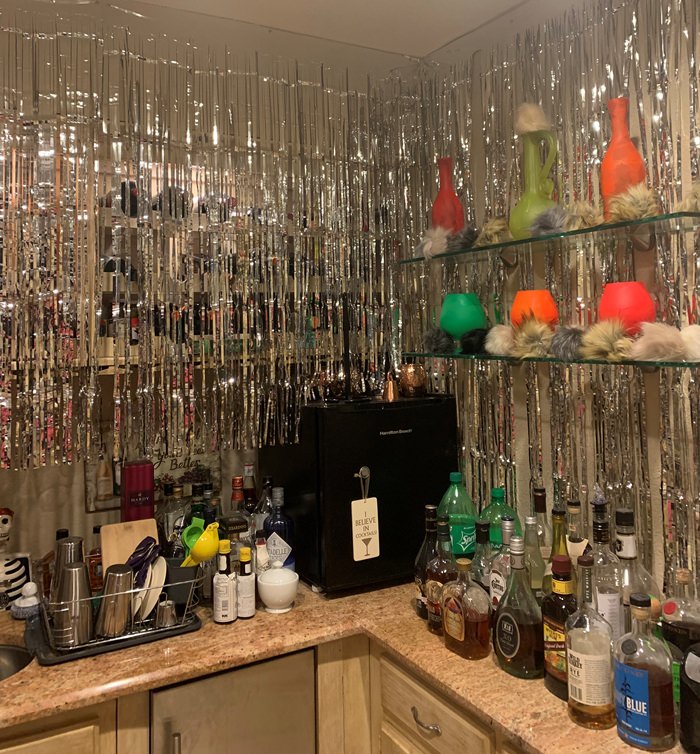 A Star Trek party would not be complete without Tribbles. The Trouble with Tribbles was the 15th episode of the second season and Tribbles were a friendly, rapidly reproducing, small, furry creature. Something tells me I would have liked that episode. lol
Some of the other decorations with famous sayings from the show…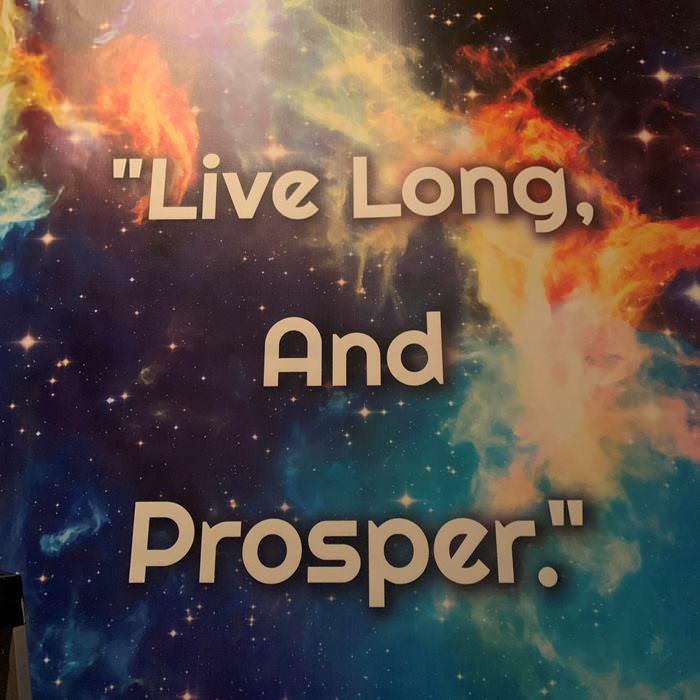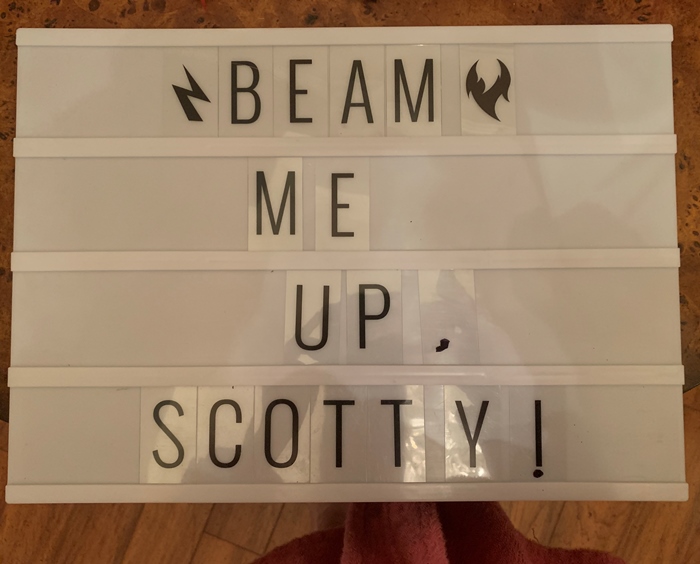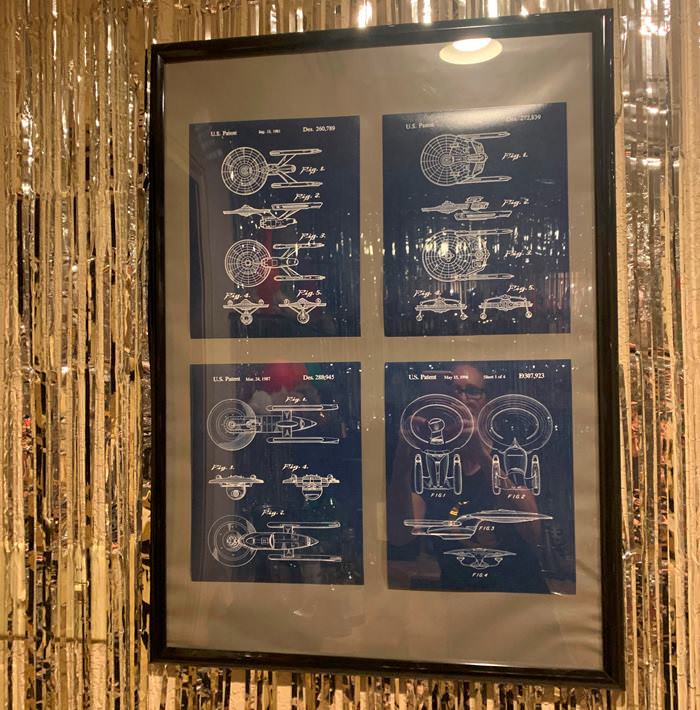 Jackie used Alien Tape (of course!) to hold a lot of her decorations. Ha! So perfect! Jackie said it works great to hold things but shouldn't be used on a porous surface. (Alien Tape is available here: Alien Tape.)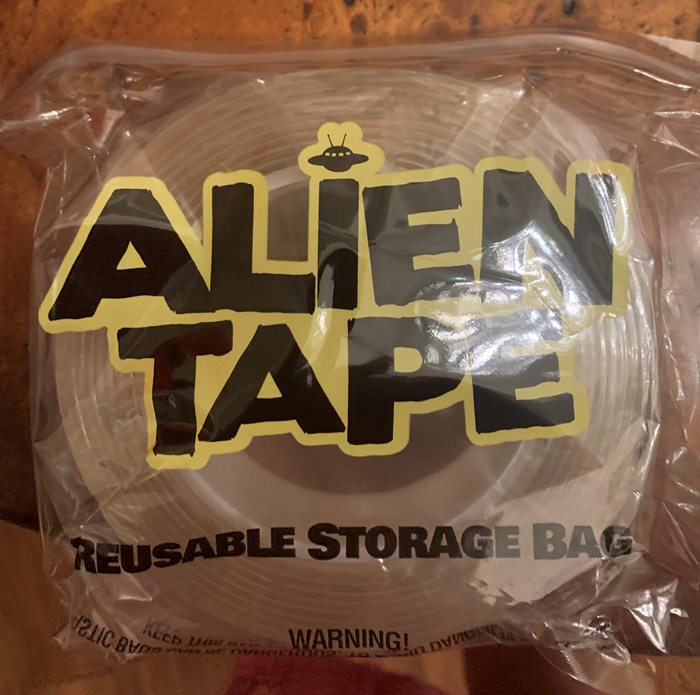 Thanks so much to Jackie for transporting us into outer space for this week's Metamorphosis Monday! What a treat it would be to be invited to one of her awesome Halloween parties!
Looking forward to all the great Before and Afters linked for this week's Metamorphosis Monday!
Pssst: Did you know Between Naps On The Porch is on Instagram? You'll find me on Instagram here: Between Naps On The Porch.
Like to know when a new blog post is up and available to read? Subscribe for email updates, it's free and your email will never be shared.
Subscribe for free post updates via email here: Subscribe.
Metamorphosis Monday
Metamorphosis Monday is a party that's all about Before and Afters. Please link up your Before and After projects like DIY projects, room makeovers, craft projects even recipes. Any Before and After is great! Please do not link up Table Settings, save those for our Tablescape Thursday party on Thursday.
If you are participating in Met Monday, please link up using the "permalink" to your MM post and not your general blog address. To get your permalink, click on your post name, then just copy and paste the address that shows up in the address bar at the top of your blog, into the "url" box for InLinkz when prompted.
In order to link up, you'll need to include a link in your MM post back to the party so the other participants will have an opportunity to receive visits from your wonderful blog readers.
This party has ended, click button below for the links to all who participated.
*If a post is sponsored or a product was provided at no charge, it will be stated in post. Some links may be affiliate links and as an Amazon Associate, I may earn from qualifying purchases. *