Welcome to the 509th Metamorphosis Monday!
Good Morning!
I had hoped to post a lot more while traveling across Egypt. Unfortunately, fast WiFi has been sadly lacking in many of the hotels. It reminds me of the days of dial-up–remember those? Ugh. I wish I could fast-forward technology right now so every hotel in the world would have high-speed internet. Dreaming! Fortunately, I was finally able to upgrade the WiFi this morning where we're staying, otherwise, this post would never have happened.
A few weeks ago I shared 12 products I use regularly for cleaning/maintenance in my home. (If you missed that post, you'll find it here: 12 Products I Would Never Want to be Without.)
Afterward, I received several comments and emails asking about other cleaning needs…like what I use to clean my glass-top stove, my granite counters, etc… Today I'm sharing 12 more products I currently use and would never want to be without. I guess we'll call this a Cleaning Before & After, only one without any ugly "Before" pics, because who wants to see that!
NOTE: Click the title of the item for more information and to access that product.
I use this cleaner on my glass-top stove…it works really well!
I just purchased this before I left for Egypt, so I haven't had a chance to use it yet. It came recommended by a reader and I'm looking forward to trying it out on my shower doors.
Ya know how sometimes when you clean your toilet, there's still a faint line/ring that seems to never come out. I think that's probably hard water stain from the minerals and such in our water. My friend, Teresa, told me about this amazing trick for getting rid of that faint ring. She said that it normally lasts for about 6 months before it comes back again. I tried it in my 1/2 bath so far and it worked great!
This is the granite cleaner I use on my kitchen countertops. I also like their "polish" product.
One bottle of Goo Gone has lasted me forever since I mainly use it to remove the sticky residue left behind by price stickers on plates and other products. It works great for that! It has a lot of other uses, as well…but the sticky glue issue is why I like it.
I think I mentioned these in a post recently. They are awesome for cleaning shoes and other leather products. I just recently used them on a pair of Sperry Topsiders to remove a stain so I could wear them on this trip to Egypt. They worked great! Was very impressed!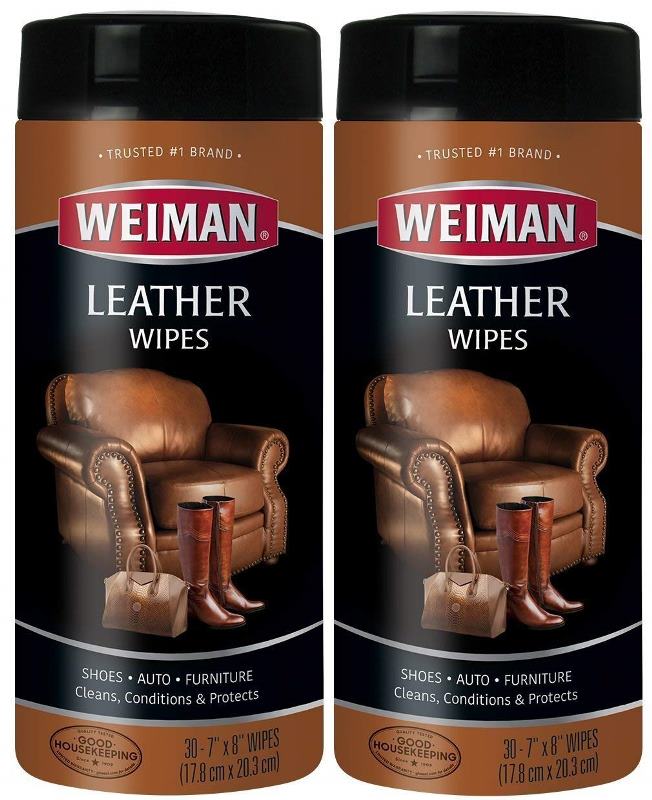 Love these touch-up wood stain markers! They come in a bunch of different stain-colors and are perfect for touching up a scratch on wood furniture. If you buy a set, test it out in an inconspicuous place before using it on your scratch.
Drain Clog Stopper/Hair Catcher
If you have long hair and have a problem with the shower/bath tube drain stopping up, this is what my daughter-in-law and I use to catch the hair. You do have to clear the hair off from around the stopper after each shower, but it stops the need for pouring chemicals down your drain/pipes every few months.
Recently I was asked what vacuum I use in my home. I've bought very expensive vacuums in the past and regretted it when they no longer worked well on today's thick carpets. I only have one room in my home that's carpeted now, plus some rugs here and there, so most of my vacuuming is on hardwood flooring.
When I replaced my expensive vacuum, I went with this one because of two main features: It works with bags so there's no disgusting canister to empty AND the electrical cord rewinds at the press of a little pedal. I detest emptying out a dirty canister of dirt, who wants to see that stuff after you've vacuumed it up! Yuck!
I love the bags because they are large and last a long time before they need replacing. They may fill up a bit faster if you have several furry pets. I love how fast the cord retracts once you're done vacuuming…no rewinding the cord required.
I liked this vacuum so much, I purchased two—one for the main level and one for the upstairs. They are so inexpensive, you can do that. Love not having to haul the vacuum up and down the stairs!
I often mop my hardwood flooring with a damp mop, dampened with water. But every now and then I will use this Weiman product if I feel the water isn't enough. It does a great job!
This is my absolute favorite shampoo…been using it for years. I love how gentle it is on color-treated hair…highly recommend it.
Recently I was having an issue with my hair having a greenish cast…like I'd been swimming in a pool a lot. I guess it's the chlorine they add to our water here in the Atlanta area because I definitely had not been in a pool recently. A hair stylist recommended this product and it's awesome! Totally got rid of that greenish cast. Now I use it about every 3-4 shampoos to make sure it doesn't return.
You'll find a previous post where I shared many products I use and love here: 12 Products I Would Never Want to be Without. Please share any you love! I love trying out new products when they come highly recommended!
Hope this post answers some of the recent questions I've had about products I use around my house. If you have any questions, let me know. I'll be taking a high-speed train from Alexandria to Cairo today, so will be without internet for much of the time, but I'll reply back as soon as it's available again.
This trip is coming to a close, I'll actually be back home in time for Halloween! Will have to make a mad dash to the store for candy on Wednesday!
Looking forward to all the fabulous Before and Afters linked for this week's Metamorphosis Monday!
Pssst: I post almost daily to Instagram. Follow Between Naps on the Porch on Instagram here: Between Naps On The Porch.
If you enjoyed this post, subscribe for free email updates when a new post is up here: Subscribe for post updates.
Tip: If possible, please do not use a Hotmail e-mail address to subscribe. Hotmail's servers are notorious for filtering out perfectly good emails.
Metamorphosis Monday
Metamorphosis Monday is a party that's all about Before and Afters. If you are participating in Met Monday, please link up using the "permalink" to your MM post and not your general blog address. To get your permalink, click on your post name, then just copy and paste the address that shows up in the address bar at the top of your blog, into the "url" box for InLinkz when prompted.
In order to link up, you'll need to include a link in your MM post back to the party so the other participants will have an opportunity to receive visits from your wonderful blog readers.
Feel free to link up Before and After posts that are home, gardening, decorating, crafting, painting, sewing, cooking, fashion, travel or DIY related.
Be sure to include a link back to the party in your post, so your readers will be able to find and visit the other bloggers who are participating.
Do not link up to the party if you're only doing so to promote or sell a product.
To those linking up, if you notice a shop or online store linking up to sell products (yes, unfortunately, that happens) please let me know so I can remove their link and block them from participating in future parties. No one wants to visit a link expecting a Before and After, only to find a spam link to an online business/store.
*If a post is sponsored or a product was provided at no charge, it will be stated in post. Some links may be affiliate links and as an Amazon Associate, I may earn from qualifying purchases. *