I'm working on a little project at my son's house, I'll be sharing it real soon. Today it involved putting together a table.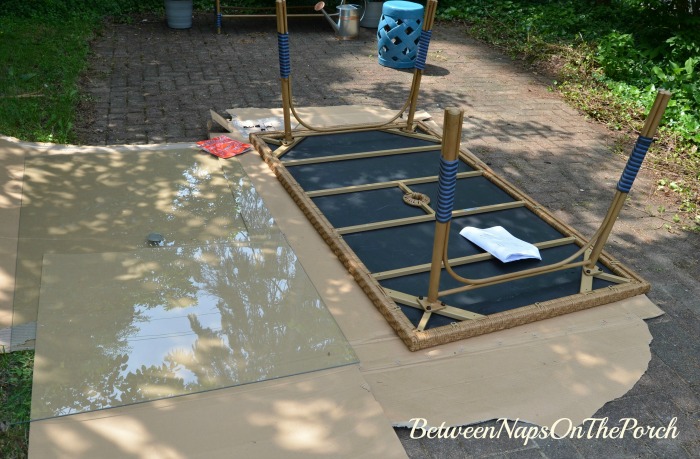 I love the city where they live. I need to take some photos of some of the houses I saw today. They were wonderful! The streets in this area are wide, tree-lined avenues with sidewalks on both sides. As I drive down the streets, I feel like I'm in another world, another time. I find myself getting misty-eyed and hopelessly sentimental.
Then I see the mail carrier walking door-to-door with his mail sack slung across his back and I think, this feels like a movie, can this all be real? There are still places in this world that feel like home-town America, communities where you really know your neighbors.
I stopped into a hardware store today to purchase garden gloves and everyone in there knew each other. I loved listening to the conversations going on between neighbors as I waited to pay for my purchases.
Later in the day, I snapped a photo of this beautiful house from the car. I love all the dormers across the front, the windows on the side…love everything about it!
Many of the neighborhoods have alleyways that run behind the homes. There's virtually never any traffic on them and they offer a nice buffer between the backyards of the houses on the neighboring streets. Such a great way to build a neighborhood, so much better than subdivisions where backyards face out onto other backyards and other houses. I miss the design of the old neighborhoods so much! Do you miss it, too?
Looking forward to sharing more of this project soon!
*If a post is sponsored or a product was provided at no charge, it will be stated in post. Some links may be affiliate links and as an Amazon Associate, I may earn from qualifying purchases. *