Since I've been visiting family in Ohio, it has snowed several times. We even had a white Christmas this year. A few days ago after another relatively light snowfall, I was working at my computer late at night when I got thirsty and decided to get something to drink. I walked into the kitchen, flipped on the light, got my drink, and as I was standing near the sink I noticed the house next door was clearly visible, just like it was daytime. Huh???
I peered through the blinds, not believing what I was seeing. It was just a few minutes after midnight and it looked like it was around 5:00 in the evening outside!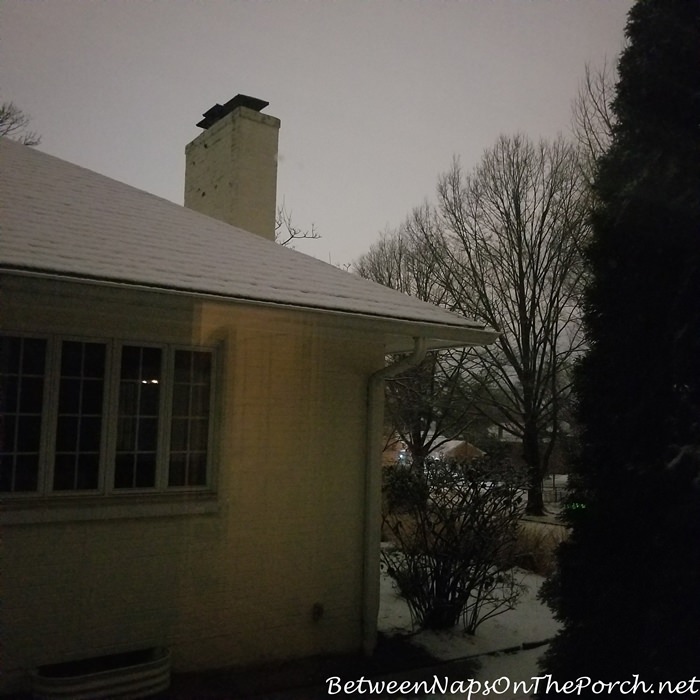 Still not believing my eyes, I walked to one of the windows on the front of the house and looked out again. How could it look like this at midnight? What was this sorcery?!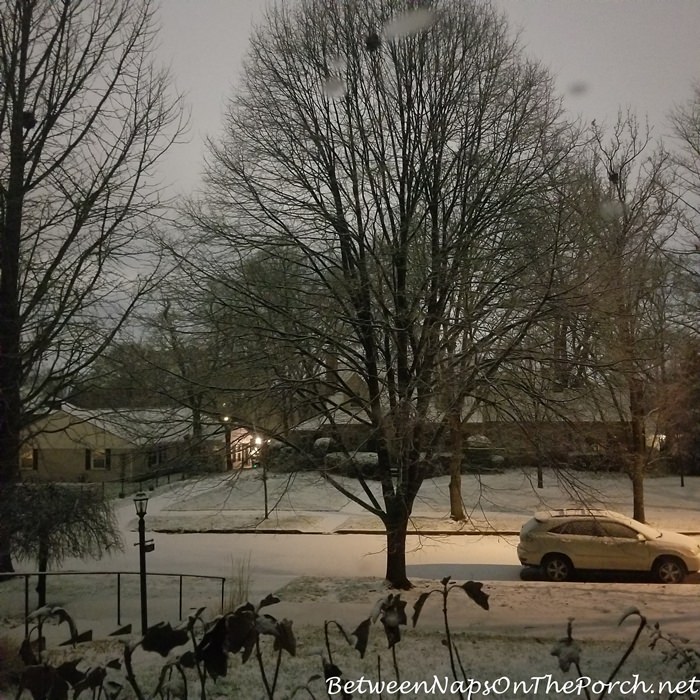 My son was just heading up to bed and I whispered up the staircase for him to look outside. He couldn't believe it either! That night when I turned in, using my phone I tried to search online for an explanation of what I was seeing. I found several articles about this phenomenon, each one giving varying reasons for why this happens. The explanation that seemed the most understandable was an article saying that it can look really bright out at night when it snows due to reflective fragments inside snowflakes reflecting off the clouds.
We occasionally get snow in Atlanta but I don't ever remember it looking like this outside at midnight! I had trouble falling asleep that night, I just wanted to sit and stare outside all night! It made me wonder if this is what it looks like when you live in Alaska, my son made the same comment the next day. lol
Have you ever seen this where you live? Maybe this is a common occurrence in places where it snows a lot. It's really mysterious and magical!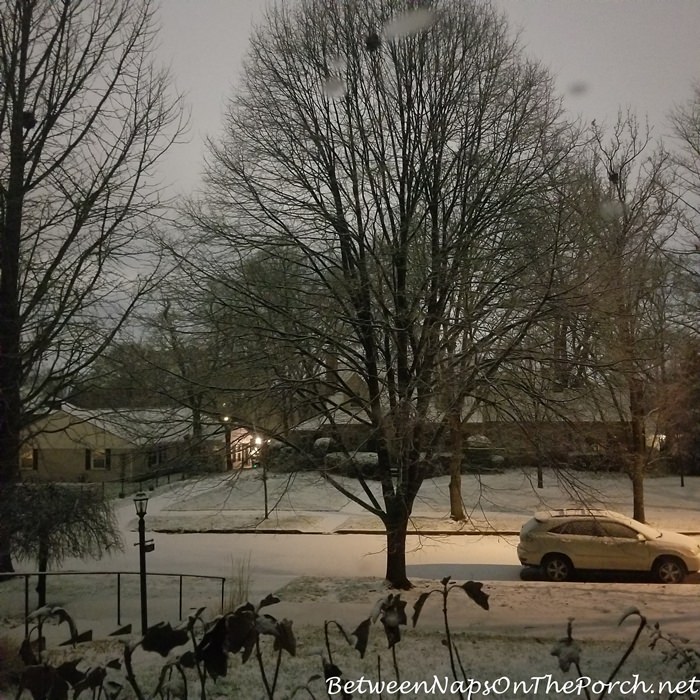 *If a post is sponsored or a product was provided at no charge, it will be stated in post. Some links may be affiliate links and as an Amazon Associate, I may earn from qualifying purchases. *