With Christmas just 43 days away, I'm sharing some of my absolute favorites that I know from personal experience make great gifts–either for you or for someone else. Before we go holiday shopping, if you plan to hang wreaths this year, especially outdoors, the shop where I purchased mine when I replaced all mine a few years ago, has them back in stock again this year.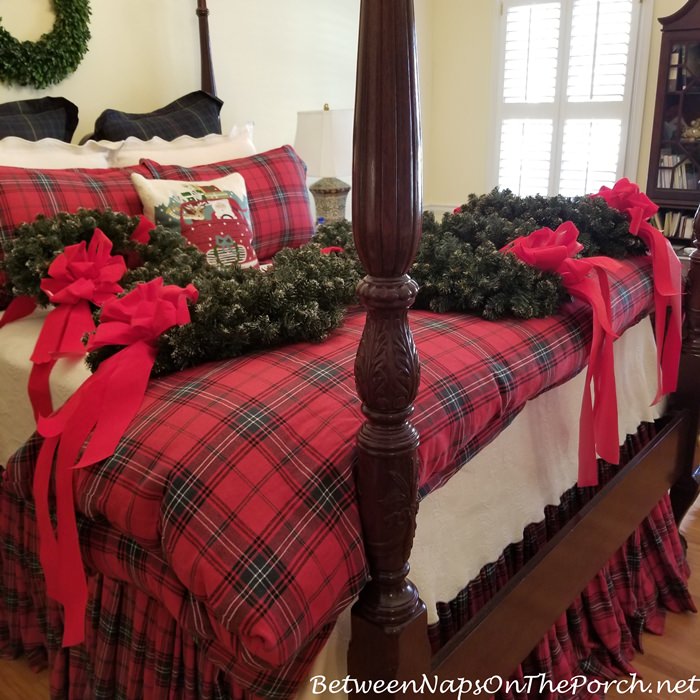 The bows with the longer streamers are not always easy to find and I especially like the long streamers. They are so pretty gently blowing in the wind.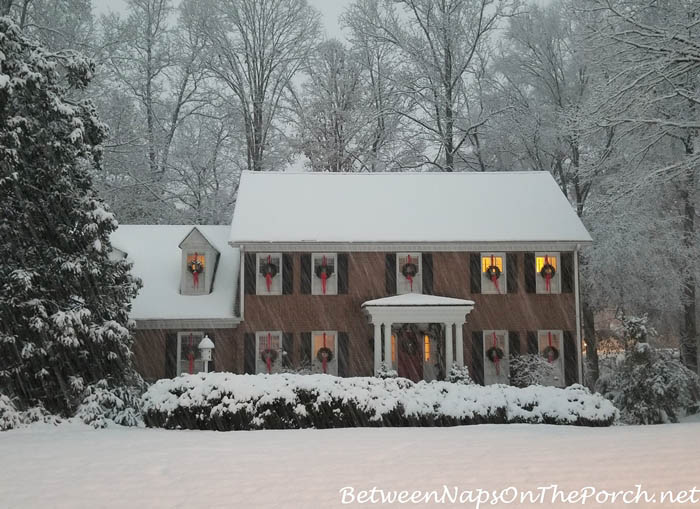 This is the best I've ever seen for large wreath-size bows that can hold up beautifully on exterior wreaths. You'll find them here: 12-pack Bows with Long Streamers.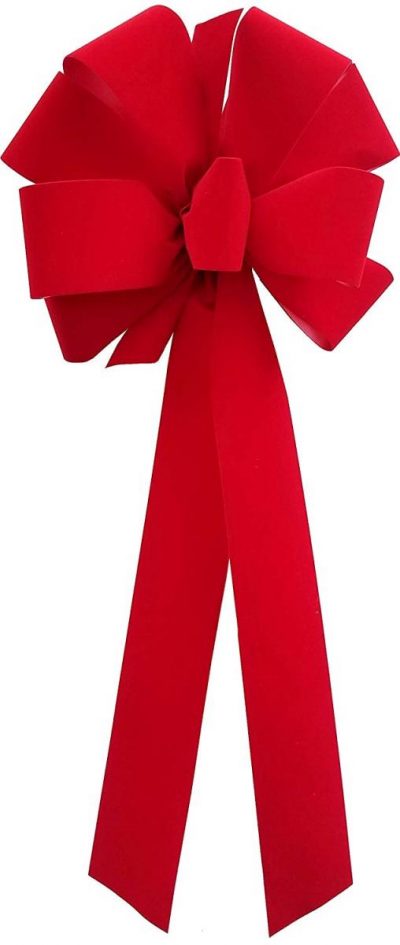 For an in-depth post sharing how I hang wreaths on my exterior windows, check out this post: How to Hang Wreaths on Exterior Windows.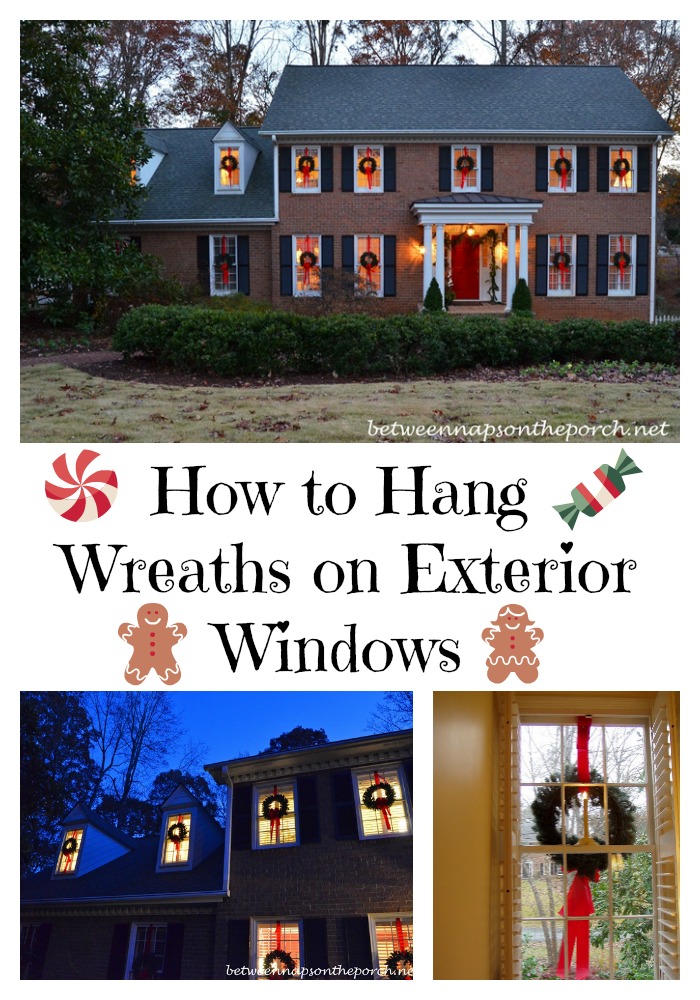 A Love I've Never Shared Before
Something I've never really shared with you is my love of pens. I love a beautiful writing instrument! Montblanc is known for its gorgeous, well-designed pens. I think a Montblanc pen would make a wonderful gift for almost anyone on your list. A pen is something that most of us use every single day, so the gift of a beautiful, quality pen is one that can be enjoyed literally every day. Most of Montblanc's pens come in the ballpoint, fountain, or rollerball style. I prefer a ballpoint for carefree, everyday use.
Their Meisterstuck is their most well-known pen, easily spotted across a room for its beautiful, elegant, classic style. Their Classique size is probably more suited for someone with smaller hands. I think a lot of men really love the LeGrand because it is truly grand. They come in various accent finishes these days including Platinum, Gold, and Rose Gold. I think Gold is probably their most classic, traditional style. You'll find them in both the Classique and LeGrand size/style here: Montblanc Pen Classique or LeGrand.
Many years ago, I splurged on one of their Writers Edition pens. Majoring in English, I took several Shakespeare classes while in college. One of my favorite things in the world is to visit the Shakespeare Tavern in Atlanta for a play. If I lived in Atlanta, I would definitely be a season subscriber.
In the spring of 2017 when I was on my way to Morocco, I wandered into the Montblanc Boutique inside the Atlanta airport. That was the year Montblanc produced the William Shakespeare Writers Edition fountain pen and it was love at first sight. I didn't buy it then since I was headed out of the country, but as soon as I returned from Morocco, I visited the Atlanta Montblanc store and purchased one.
As with all the Writers Edition pens, each element of the pen harkens back to some significant characteristic of the writer. For example, the black cap is octagonal in shape, reminiscent of the Globe theater's eight-sided design. The gold ring on the clip is a reminder of the earring Shakespeare is seen wearing in the well-known portrait by Chandos. The white barrel of the pen is designed to look like the feathers of a quill that Shakespeare would have used to write all his wonderful plays. The gold ring encircling the pen depicts images from seven of Shakespeare's most famous and well-loved plays. There's a scull for Hamlet, a rose and dagger for Romeo and Juliet, etc… The nib (not visible) is also gorgeous featuring a stunning engraving of The Globe Theatre.
I had an opportunity to see the play, Henry IV, Part 1, performed at The Globe Theatre when I visited England in 2019.
Of course, like everything else, the price of the Writers Edition pens has gone up, but you can view those along with their other limited edition pens here: Montblanc Pens.
Montblanc also makes their famous Meisterstuck pens in white, which I really love! I purchased one of their smaller, less expensive, white pens from their Cruise collection many years ago to fit into the pen slot on my day planner. They even personalized it with my initials and can do that with almost all their pens. Unfortunately, I don't see the Cruise Collection available right now but you can see the white pens that they do have available here: White Montblanc Pens.
Of course, you know I'm going to mention this awesome weather station as a great Christmas gift option. I have three and really enjoy them. You'll find this colorful weather station here: Weather Station.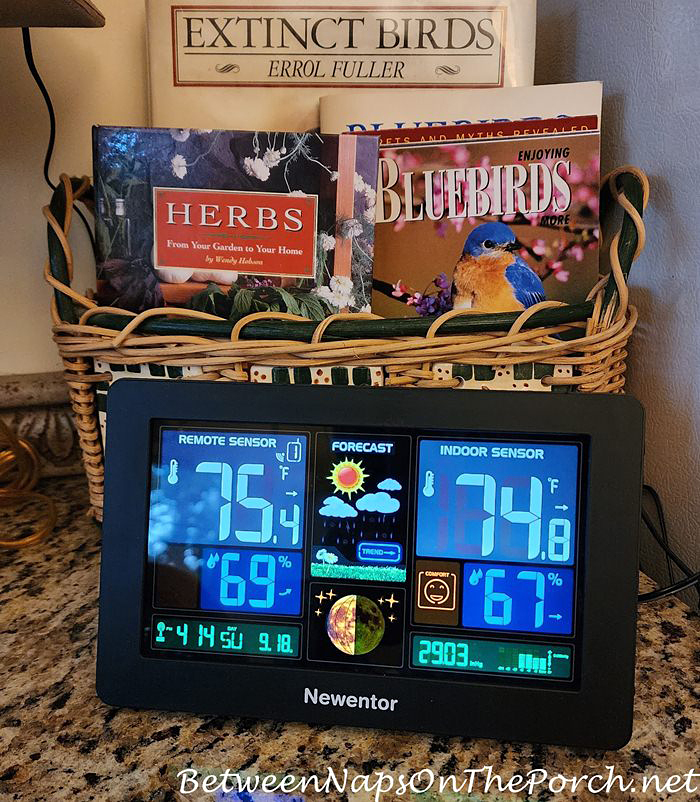 Love these Bose wireless, noise-canceling earbuds so much! I use them so much more than I ever expected to, especially while doing boring chores around the house. They are also great for travel or come in handy while waiting in line or sitting in a dentist's office waiting to be seen. Love listening to Audible books with them. You'll find them available here: Bose Wireless, Noise-Canceling Earbuds.
I shared these Colonial Candles as a favorite recently. This Bayberry & Fir scent is one of their most popular scents. I have it and do like it a lot. You'll find it available here: Colonial Candle Bayberry & Fir Candle.
I also love Woodwick Candles–love the fireplace-crackling sounds that they emit. You'll find them in a lot of different sizes and shapes here: Woodwick Candles. My favorite scent is Fireside.
This beautiful tissue holder always makes my gift idea lists.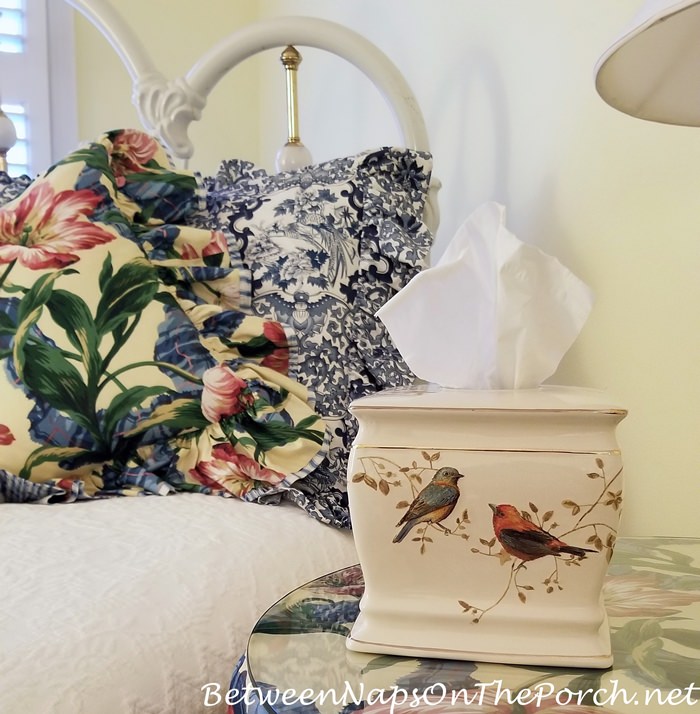 I have three: One in my guest room as seen below, one in my master bath vanity area, one on the desk in my kitchen, and one beside my reading chair in my office. You'll find them available here: Tissue Holder.
Recently, I gifted a dear friend a Birthday Hamper filled with goodies from Fortnum and Mason. After seeing photos of her hamper, I decided to treat myself to one, as well. I ended up creating a "bespoke" hamper, filling it with goodies I thought I'd enjoy.
Once it arrived, I turned the hamper into a chair-side table here in my upstairs living room/bonus room. These F & M hampers make wonderful gifts, especially for those hard-to-buy people/families. You'll find many of their hampers that are available to ship to the U.S. here: Fortnum and Mason Hamper of Goodies. They ship to many other places, as well.
Have a music lover in your family? I bought this Bose Wireless Bluetooth speaker for my son many years ago and he still uses it every time he grills out, which is a lot! It's great for parties or gatherings since the music comes out of the speaker all the way around on all sides. You'll find it available here: Bose Speaker, Great for Parties & Outdoor Cookouts.
My son doesn't read my blog, at least that I know of, so I can share these. L.L. Bean has some of the nicest sweaters for men!
My son will be getting these two this year for Christmas. You'll find all their men's sweaters here: Men's Sweaters.
Another gift that was a huge hit with my son for his birthday this year, was a Yeti Backpack. They go hiking a lot on the weekends. I bought it in two colors so he could pick the color he liked best, then returned the other one. He ended up going with the navy one since it matched the Yeti Cooler I gave him the year before. If you have someone who likes to hike or go on picnics, this Yeti Backpack cooler works beautifully! You'll find it available here: Yeti Backpack
Another great gift for those who like to entertain outdoors is this Yeti Cooler. It's designed with wheels and a long handle so it can easily be pulled or wheeled to wherever you wish to place it. My son and DIL use their cooler all spring and summer, especially during the summer months when they spend weekends cooking out and playing Cornhole in the backyard. You'll find it available in a bunch of colors here: Yeti Cooler.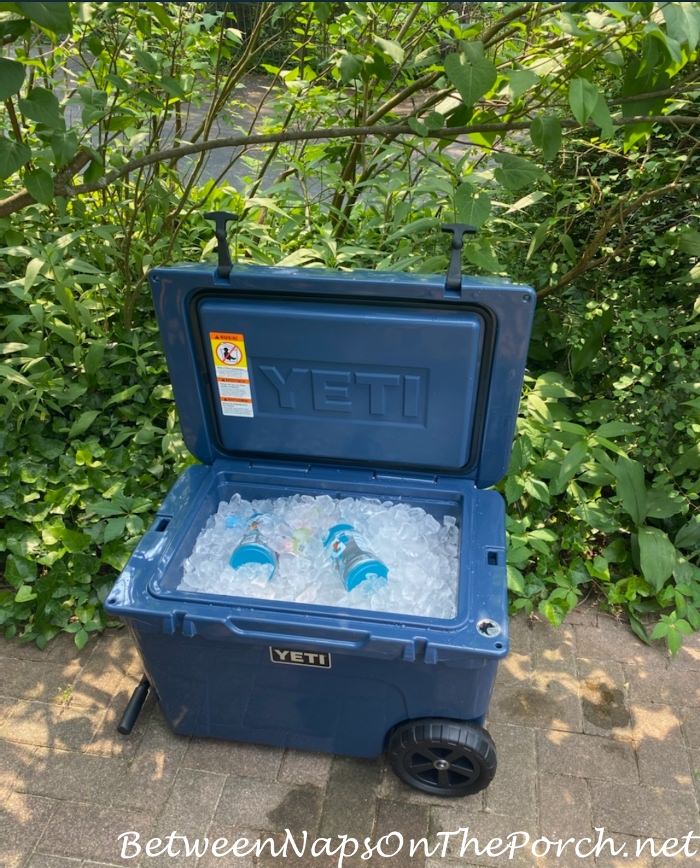 Speaking of Cornhole, this is the set of boards I bought for when my son, DIL, and grandsons visit. They make a great gift for any family. You'll find them available here: Cornhole Board and Bean Bag Set.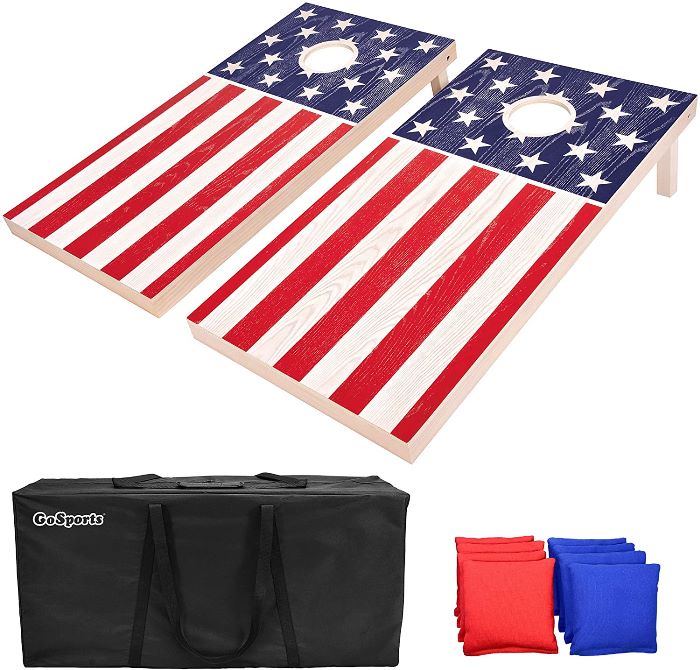 When I visited my son/DIL this past summer, we made margaritas in their margarita machine and they were so good! I love a frozen margarita but they are usually very hard to make at home and get the ice just right. This machine makes it so easy! Definitely recommend it as a gift for the person who likes to entertain or likes a restaurant-style margarita. You'll find it available here: Margarita Machine.
Don't forget the cactus glasses for your margarita. lol These are available here: Margarita Cactus Glasses.
These adorable slippers are finally back in stock! I have them in a couple of different styles, including this fun raccoon design. My grandsons love them.
My daughter-in-law has this cute pair. They make a fun, practical gift! You'll find them available here in a lot of different designs: Critter Scuffs.
Know someone who loves to garden? I think these solar pathway lights would make a wonderful gift. I purchased two sets for my walkway and absolutely love them! You'll find them available here: Solar Pathway Lights.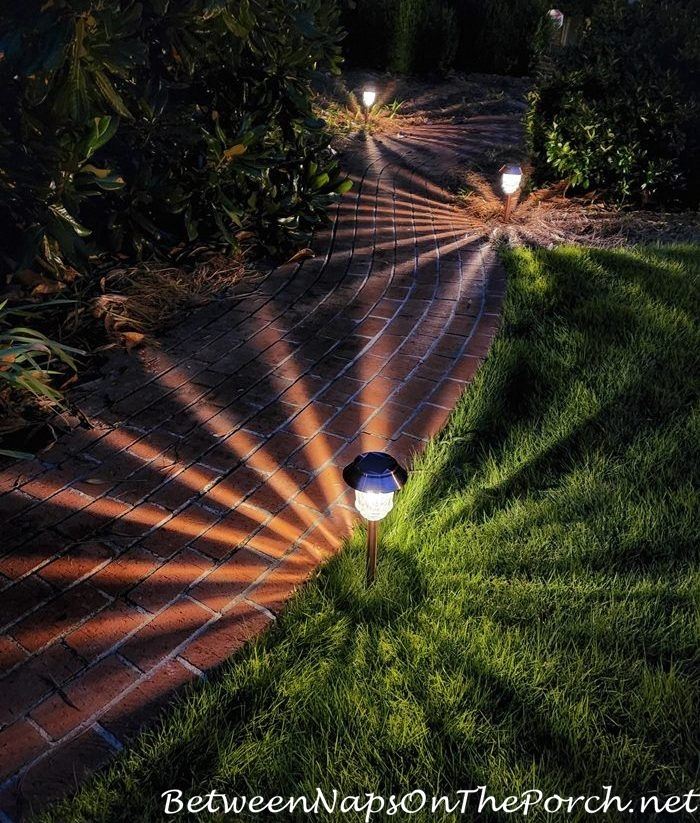 Here's another great gift for the handyman or handywoman. You'll find it here: Magnetic Wristband.
Have a DIYer in your family? I just purchased this stud finder this past summer when I was securing tall storage cabinets to the walls in the garage. I love it and it was dead-on accurate every time! Made finding those studs so easy!
It will also help to avoid wires. You'll find this stud finder here: Stud Finder.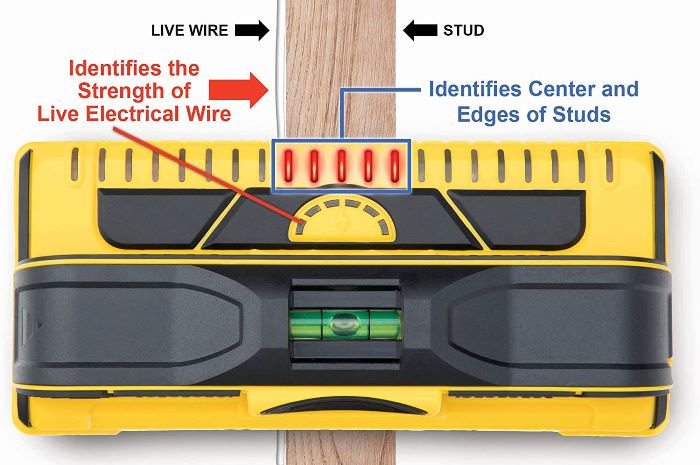 If you know of someone who enjoys doing puzzles, I can't recommend this puzzle board enough. It truly saves the back! I will not do a puzzle any other way now, it has completely spoiled me!
I love how it has a cover so if you wish to take a break or stop working on a puzzle, you don't worry about it getting dusty or having a naughty kitty deciding to take a nap in the middle of your puzzle. Puzzles seem to be magnets for cats! Ha! The puzzle can be covered up and even moved to a convenient location. You'll find this board available here: Puzzle Board.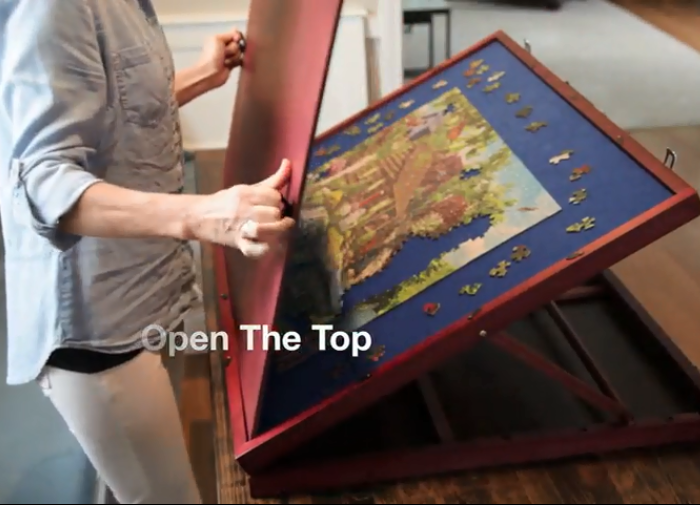 One last gift idea for the gardener…a garden cart! Mine lives full-time here in the garage and comes in handy for moving around so many things, not just plants.
I use it during the winter months for pulling the potted plants I'm wintering over outside on sunny days for some much-needed sunshine.
My Foxtail Fern looked the best it has ever looked at the start of spring this year because I was able to pull it out of the garage on the sunny days this past winter. It even had some new growth come up in early spring. Normally, it loses several fronds during the winter months. I could not have given it the sun it needed this past winter without my cart. Love it! You'll find this cart with tires that never lose their air or go flat here: Garden Cart.
Hope you found these suggestions helpful. I will do a gift idea list for the little ones very soon! Happy weekend!
*If a post is sponsored or a product was provided at no charge, it will be stated in post. Some links may be affiliate links and as an Amazon Associate, I may earn from qualifying purchases. *