It's been over 20 years since Hurricane Opal blew through Atlanta. That was the first (and only) time I've ever experienced a hurricane in all my years of living in Georgia. From what I've gathered listening to the news, some of Irma will probably make its way to the Atlanta area. I remember we lost power for a while with Opal, so I've been stocking up on some things in preparation.
I already had plenty of lanterns, purchased four of these a while back, but I purchased more batteries for them today. (Lanterns are available here: Lanterns.)
I have plenty of water on hand and plan to fill up a bathtub (for flushing) in case we lose water. I picked up bread, peanut butter and jelly today. At least peanut butter doesn't have to be refrigerated. I also picked up some canned soup with the easy-open tab lids. Cold soup isn't the greatest tasting, but it's fine for a few days.
You may remember from when I was building my potting table, I have a partially finished basement. All it needs is painting and flooring. It's always a good place to hang out during tornadoes or bad weather. If the winds from Irma are still super intense when they arrive in Atlanta, that's where I'll be–in the basement.
I wasn't blogging when Opal passed through, but she took down a HUGE tree in my front yard, one as big as THIS one. Fortunately, it didn't land on my house.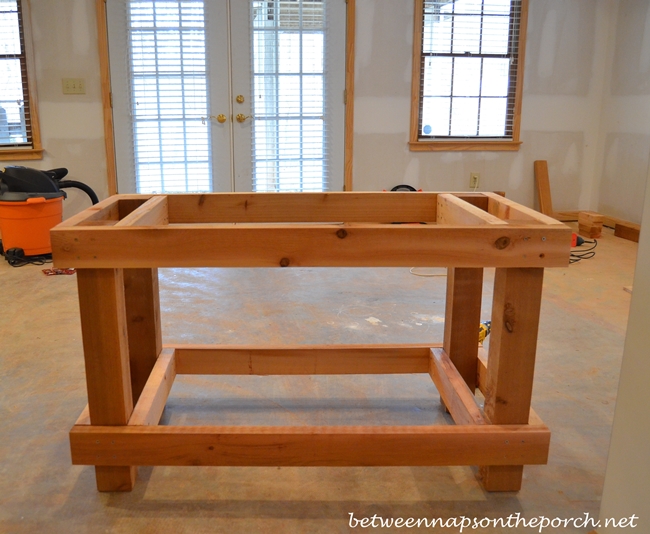 I've invited several of my neighbors who don't have basements to come here, if they would like. I purchased three of these inflatable air beds, one queen and two full size, just in case we are waiting out Irma during the nighttime.
One of the "full size" air beds arrived today and I've already inflated it. A queen size bed will arrive tomorrow and the third will arrive on Monday. They have built-in pumps, you just plug them in, press the "On" button and they inflate. So I'll get those all inflated before the storm arrives, just in case we end up needing them. Queen size is available here: Queen Size . Full size is available here: Full Size.
I also ordered several sheet sets and blankets. I've been needing more blankets, so Irma gave me a good excuse to go ahead and get those purchased. I found some all cotton ones for a great price HERE. I ordered them in white, grey and navy. The white ones came today and I've already washed them, so they are ready to go.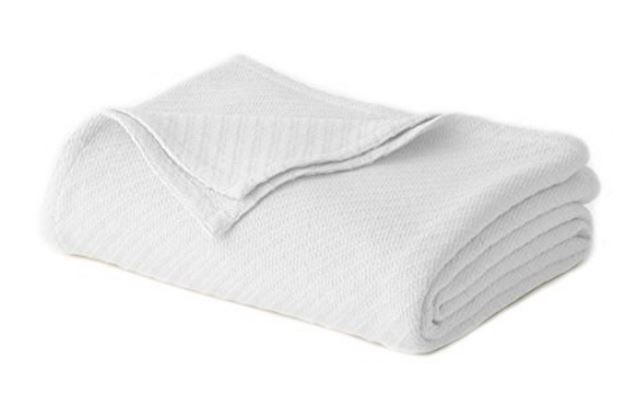 I also ordered two fleece blankets in light grey. They come in a bunch of different colors. It's been getting chilly here at night the past few days, and the basement is always the area of my home where it feels the coolest. So I thought it might be good to have some blankets on hand if the power goes out like it did with Hurricane Opal. The fleece blankets will arrive tomorrow.
If you are in need of blankets, you'll find these here: Fleece Blankets.
I'm glad I have a few new books to read (see that post HERE ) just in case the power goes out. I also have a new puzzle I can work on to pass the time. If you follow Between Naps On the Porch on Instagram, you know the one I'm talking about. I haven't started it yet, but it would be an interesting one to do by lantern light. lol
I also ordered another backup battery for my phone, it should arrive tomorrow. I already have THIS one, it comes in a bigger size HERE. I figure we can never have too many backup batteries for our phones, especially if there's a chance the power will go out.
You'll find the one I just ordered available here: Backup Battery for Phone. From what I read in the comments, it will charge a phone fully at least twice.
I'm going to make a run to the grocery store this weekend since they were out of a few things when I was there earlier today. The manager said the delivery trucks were all stuck in traffic from everyone evacuating.
So if you visited a store today and couldn't find what you needed, try again tomorrow. I just hope everyone who needed to leave Florida, has done so. My car has gas, so I think I'm as prepared as I can be.
Stay safe out there!
*If a post is sponsored or a product was provided at no charge, it will be stated in post. Some links may be affiliate links and as an Amazon Associate, I may earn from qualifying purchases. *