Four years ago I shared a tour of the adorable English cottage featured in the movie, The Holiday, starring Cameron Diaz, Kate Winslet, Jude Law and Jack Black.
Rosehill Cottage stole the hearts of everyone who saw the movie. If you missed that tour, you'll find it here: Tour Rosehill Cottage from the movie, The Holiday
Recently, a reader of BNOTP left this comment on The Holiday (Rosehill Cottage) tour post:
Dear Susan! I really adore this movie. I watch it every December. 🙂 Would you like to write a post about Graham's Mill House from that movie? It would be interesting post! Greeting from Budapest, Hungary
Greetings to you, Imre and thanks so much for the suggestion!
Do you remember Graham's (played by Jude Law) home, Mill House, in the movie? Have you ever wondered if it's real and where it's located? It is real and Mill House is located in Wonersh, a village in the Waverley district of Surrey, England. You can see pictures of the home here: Mill House Wonersh as seen in the movie, The Holiday. As with most movies, the interior scenes were filmed in a studio.
We get our first glimpse of Graham's home when Amanda (played by Cameron Diaz) makes a surprise visit to see him. Charming and enchanting are two words that come to mind when we first see Graham's home.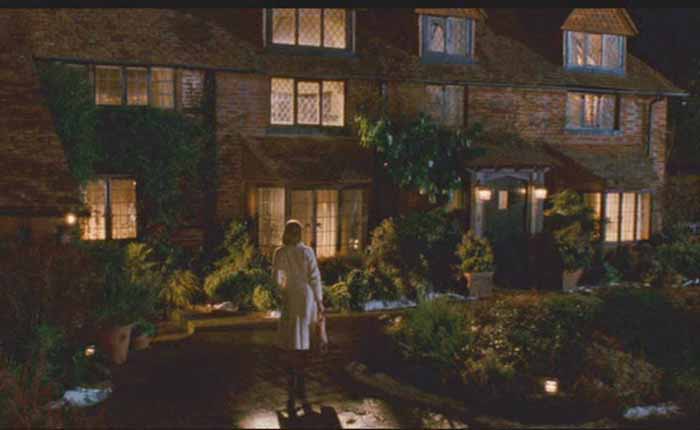 Amanda looks amazed as she enter's Graham's home for the first time. She's thought all along that he was just a typical single guy and had no idea he was the father of two little girls, Sophie and Olivia.
Did Graham's home surprise you, too? It really feels homey and cozy.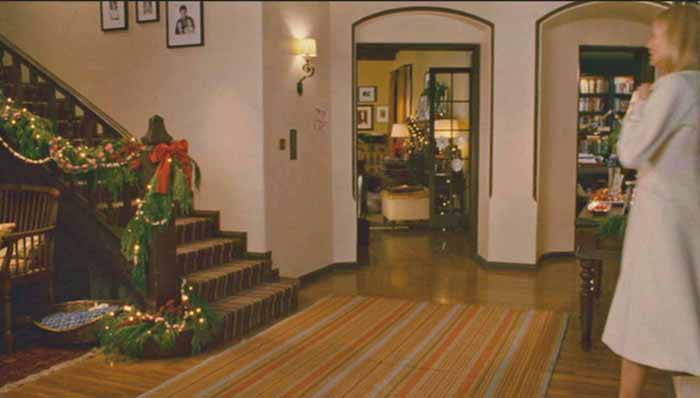 Since this movie takes place at Christmastime, there's a Christmas tree here in the entrance.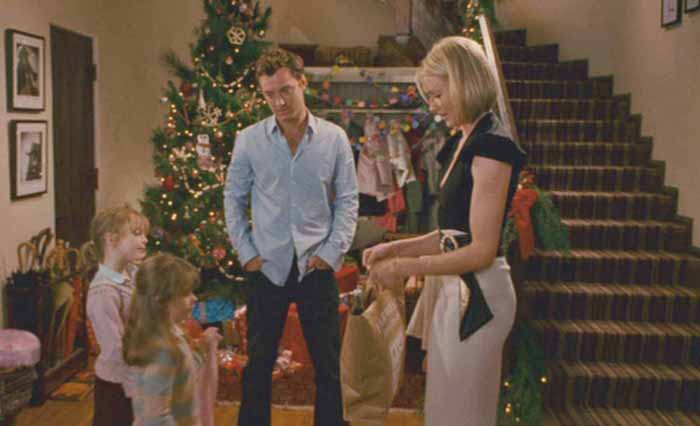 As Amanda stands in the entry, she glances to her right and to her left where she catches glimpses of the kitchen…
…and the living room. You'll notice Sophie and Olivia's artwork throughout the home.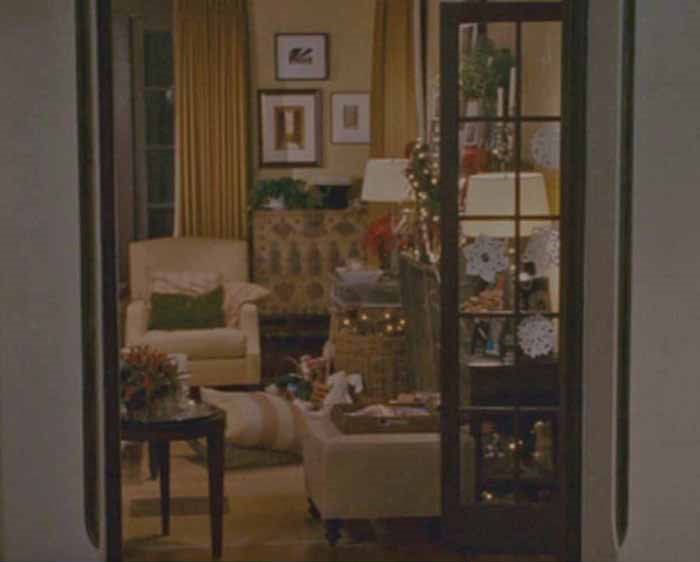 Toward the very end of the movie, Iris (played by Kate Winslet) and Miles (played by Jack Black) visit and we get a better view of the living room. There's a little dining area in the corner.
The kitchen also has an old-fashioned kitchen table. Wonder what kind of stove that is…maybe an Aga?
I'm not showing the rooms in Graham's home in the order we see them in the movie because I'm saving the cutest one for last.
At one point Amanda ends up in Graham's study. It has a library feel with all the built-in bookshelves. You can tell Graham is a devoted dad because his children's art is everywhere, even here in his study.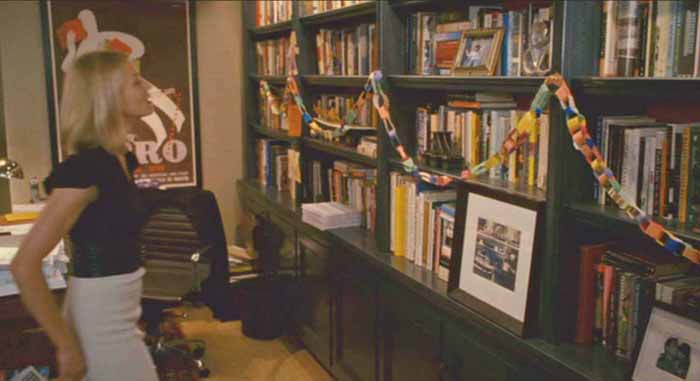 Here's a better view of the study, it feels masculine but still cozy.
The cutest room is the bedroom of Graham's daughter's, Sophie and Olivia. It's a delightful surprise!
Sophie and Olivia can't wait to show Amanda their room with its fairytale tent! The shape reminds me of Cinderella's carriage. Does it make you think of a fairytale carriage, too?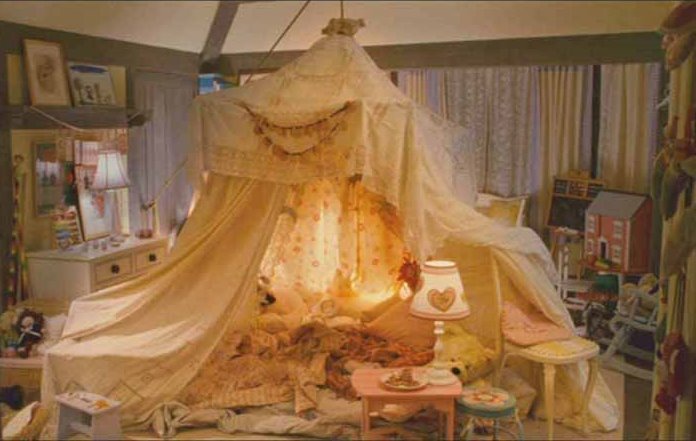 The other side of the room looks just as you might expect the room of two little girls to look.
Let's go inside the tent and check it out.
When you lay down inside the tent and look up, this is your view.
The movie ends and the credits begin to roll as we get once last glimpse of Graham's home through the living room's bay window. Such a nice way to end it. ~~~sigh~~~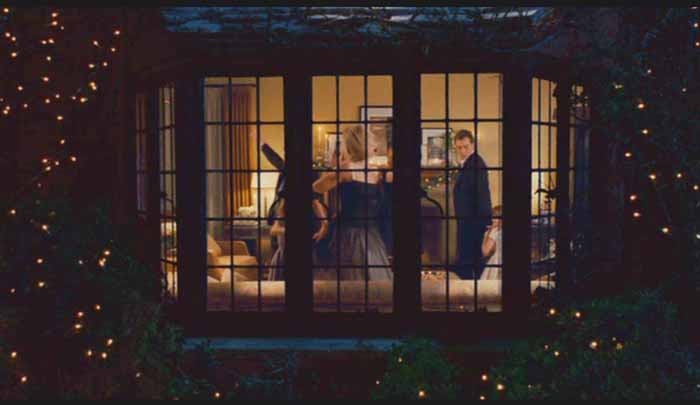 You'll find a tour of Rosehill Cottage from the movie, The Holiday, here: Tour Rosehill Cottage From The Holiday
*If a post is sponsored or a product was provided at no charge, it will be stated in post. Some links may be affiliate links and as an Amazon Associate, I may earn from qualifying purchases. *