Have you ever had the roof of your home cleaned? In November 2019, I shared this photo of my home shortly after adding wreaths to the windows for the holiday season. When I took that photo, I think that was the first time I had noticed some blackish streaks on the roof.
I figured the streaks were some type of staining caused by the trees that surround my home and I wondered if there was a way to clean a roof. I contacted the company that had installed my roof 12 years before to ask if a roof could be cleaned and who they would recommend. They gave me the name of a company/guy and I contacted him for an estimate.
I ended up not getting my roof cleaned because the estimate was very high, over $700. Plus, I didn't feel comfortable with the guy who came out. I just didn't have the best feeling about him, didn't fully trust the process as he explained it. I've been through a lot of home renovations over the years and I've learned to trust my gut instinct about people, so I decided I'd get more estimates later on after the holidays.
Then 2020 happened and I forgot about the roof. I wasn't here much of 2020 since I was in Ohio helping with my grandsons who were being homeschooled since the schools were closed and later only open for half days.
A few days ago I shared this photo of the hydrangea I have near the mailbox. I noticed the roof once again, the streaking was really bothering me! Funny I only notice these things in photos. I guess when I'm outside, my focus is normally on something else.
After a BNOTP reader nicely asked about it in an email, I decided to check into the whole roof cleaning thing again. I called a company I found online that had a ton of 5-star reviews and got another estimate for having it cleaned. This estimate was a bit better, coming in at $635. I think I'm going to get one more estimate from another company with great reviews, just so I'll have one more for comparison.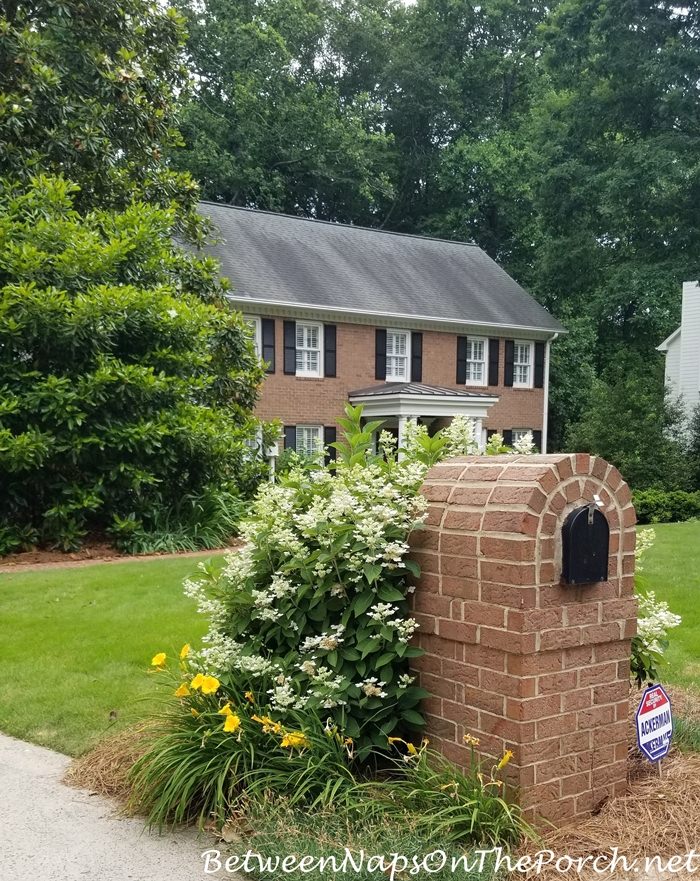 The company who recently gave me an estimate mentioned that sometimes the roof manufacturer will pay for the cleaning if it falls under their warranty. I pulled out my paperwork from when I had my roof replaced and found that my roof shingles were manufactured by Owens Corning. At the time my roof was installed 14 years ago, the warranty against streaking/black marks, which is really just algae from rain/humidity, is 10 years. I first noticed the streaking happening around two years ago, which would have been around the 12-year mark.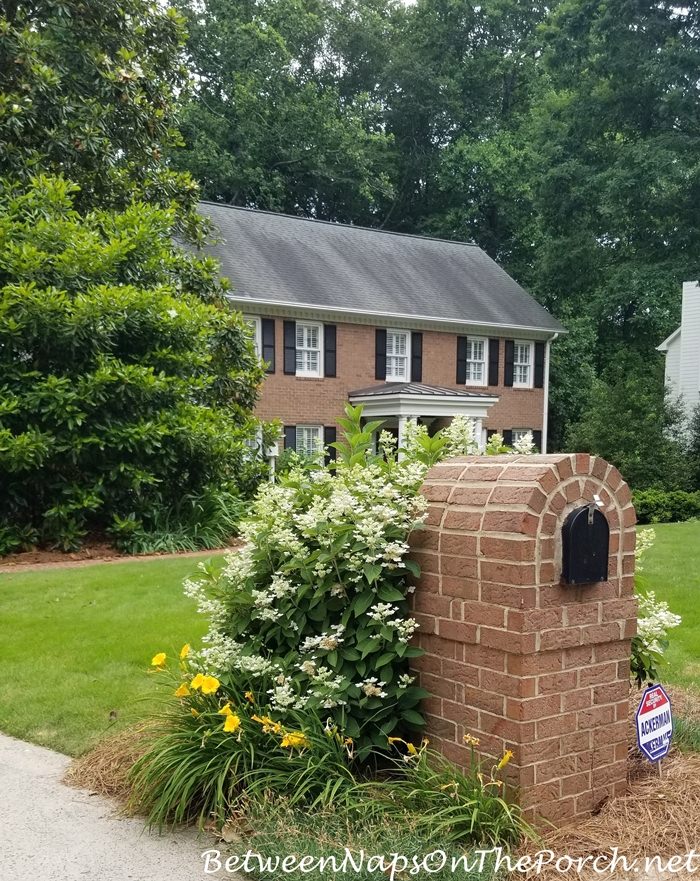 Apparently, how fast the streaking occurs depends on the area/weather where you live. We get a fair amount of rain and Georgia is definitely a humid place. This chart I found online HERE shows where the streaking/algae growth on roofs most commonly occurs.
One very important thing I learned during my conversation with Owens Corning is this: when having a roof cleaned, the representative for Owens Corning said the cleaning company should not use more than a 50/50 ratio of bleach to water, or it would void my warranty. I checked and the company I've been talking with uses a 20/80 ratio of bleach to water, so well below the ratio that could void the warranty.
Also, you never want to let anyone pressure wash your roof. Pressure washing could seriously damage a roof. Instead, roof cleaning companies "soft-wash" the roof. It's my understanding they spray the cleaning solution on the roof, wait a bit, then rinse it off. The company I talked with never even gets on the roof at all.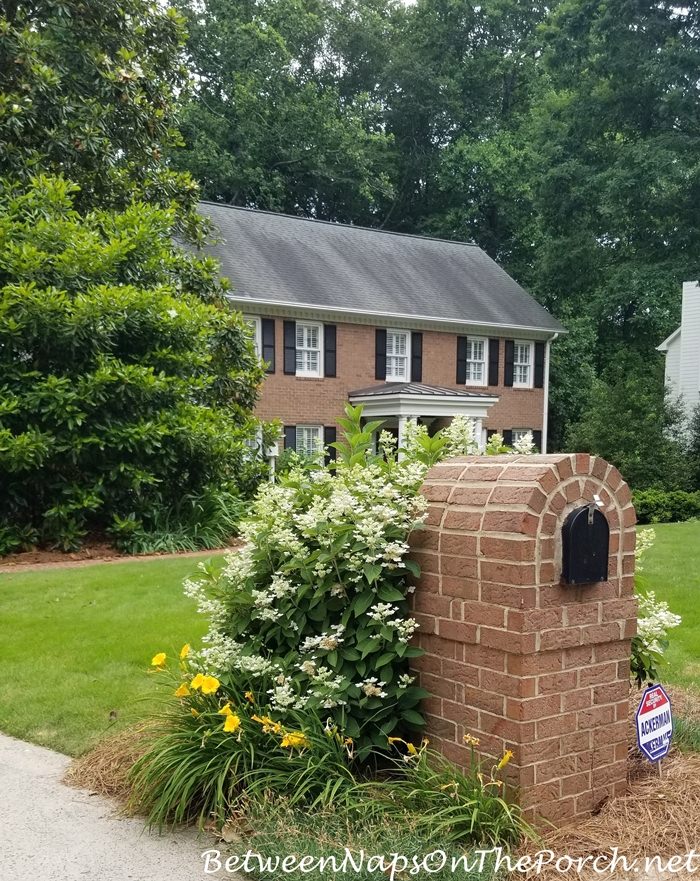 Other than the streaking/algae not looking nice, the other reason I've read that it's good to have the black streaking/algae removed from a roof is if it's left on a roof for too long, the algae could eventually shorten the life of a roof since it tends to hold moisture to the roof shingles.
I asked Owens Corning why the streaking didn't occur at all for the first 10-12 years after it was installed. The representative said that the shingles are manufactured with copper in them which prevents the growth of algae for at least 10 years. I wish they could make it where it would prevent it for the life of the roof, not just 10 years.
My roof cleaning is scheduled for later this month. I'll be sure to share an "After" photo once it's done. I'm still going to get one more estimate–just to make sure the price I've been quoted is fair. It probably is, but I feel better getting one more estimate.
Have you ever had your roof cleaned? Was it expensive? How did the process go? How long did your roof stay clean afterward? I would love to hear about your experience!
*If a post is sponsored or a product was provided at no charge, it will be stated in post. Some links may be affiliate links and as an Amazon Associate, I may earn from qualifying purchases. *