Recently in a post, I shared some fun ideas for hanging art or small paintings down low where they can be appreciated while sitting nearby. (See that post here: Hang a Little Painting Where It Will Surprise and Delight.)
Cindy left this comment on that post.
A friend's cat has his own art gallery at his level. Every visit, I check to see if he has added to his collection. Small pieces that are cat-oriented. Makes me laugh every time. I enjoy your blog. Keep up the good work.
What?! I replied back saying how much I would love to see this little art gallery with its collector nearby. A few days later I received this photo of Reilly proudly sharing his art collection on the wall behind him. Is this not the cutest thing ever?! I love this so, so much!
Debra, a loving member of Reilly's staff, keeps Reilly's gallery wall filled with photos only a cat with refined taste would enjoy. That looks like a picture of Reilly near the top, or maybe that's Reilly's girlfriend. If I still had a kitty, I would totally copy this adorable idea! Doesn't Reilly remind you a little of Pete, the Cat?
Reilly came to live with Debra when she found him abandoned near Tallulah Gorge. Something tells me Pete and Reilly would get along just great.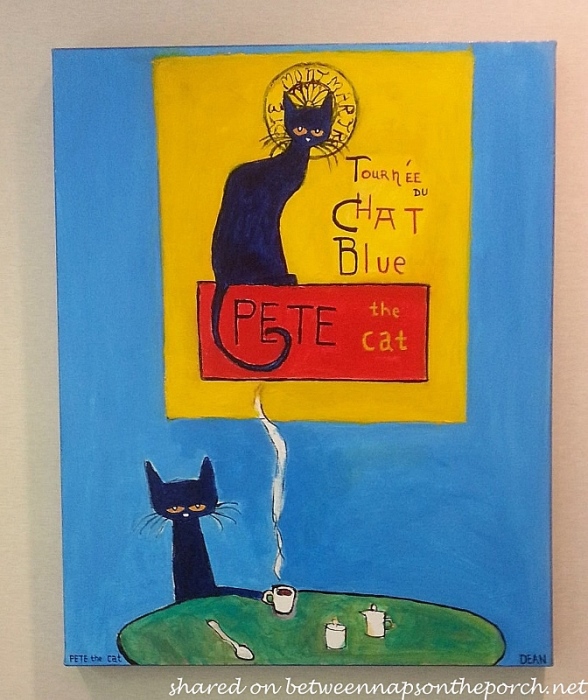 Maybe they could even take a road trip together. 🙂
Thanks so much to Cindy and Debra for sharing Reilly's wonderful art gallery! I now understand the meaning of the phrase, "Living the life of Reilly!" 🙂
Speaking of living the life of Reilly, recently I came across something luxurious and wonderful via one of the Instagram feeds I follow. (Find Between Naps On The Porch on Instagram HERE.)
Have you ever heard of Louis Sherry Chocolate Truffles? I had not but was immediately enamored with the lovely designs of the chocolates and the designer tins in which they come.
Louis Sherry opened his first candy shop and restaurant in New York in 1881 at 662 Sixth Avenue. His beautiful chocolates are still as much loved today as they were back then.
The chocolates always come in colorful tins, but currently, they are being offered in beautiful tins featuring the wonderful designs of Miles Redd, Harrison Howard and Bernard Maisner. The origin of Louis Sherry's first 12-piece, chocolate truffle filled tins dates back to 1919 when they were designed as gifts for steamship passengers. Love that! 🙂 They were often given as gifts to kings and queens, sultans and maharajas, princesses and presidents.
The chocolates come in the prettiest shapes! After reading about the history of the company and seeing the beautiful chocolates and tins, I had to order a couple.
After much agonizing over all the beautiful designer tins, I chose this one for myself. The design reminded me of the delightful designs of Hermes, especially their scarves and the fabrics they use to line some of their leather totes.
Once empty, I think it will look especially pretty displayed atop the trunk "coffee" table here in the upstairs family room where I seem to be adding pops of orange into the decor.
I also ordered one as a gift and it's scheduled to be delivered on Tuesday. I think they would make wonderful birthday gifts. I love the idea of giving them to friends or neighbors for special occasions like Christmas. They would also make the most wonderful hostess gift. Definitely keeping them in mind for that in the future!
I purchased mine here with free shipping: Louis Sherry Chocolates. They are currently on sale here: Louis Sherry Chocolates in Designer Tins.
I almost ordered this one, I love the green and blue color and the exotic imagery. This is one of Harrison Howard's designs and it's available here: Louis Sherry Chocolates in Harrison Howard Designer Tin.
The colors would work well with my guest bedroom linens and fabrics. Imagine staying in someone's home and finding a beautiful designer box of Louis Sherry chocolates in your room! What a way to spoil guests! Love that idea!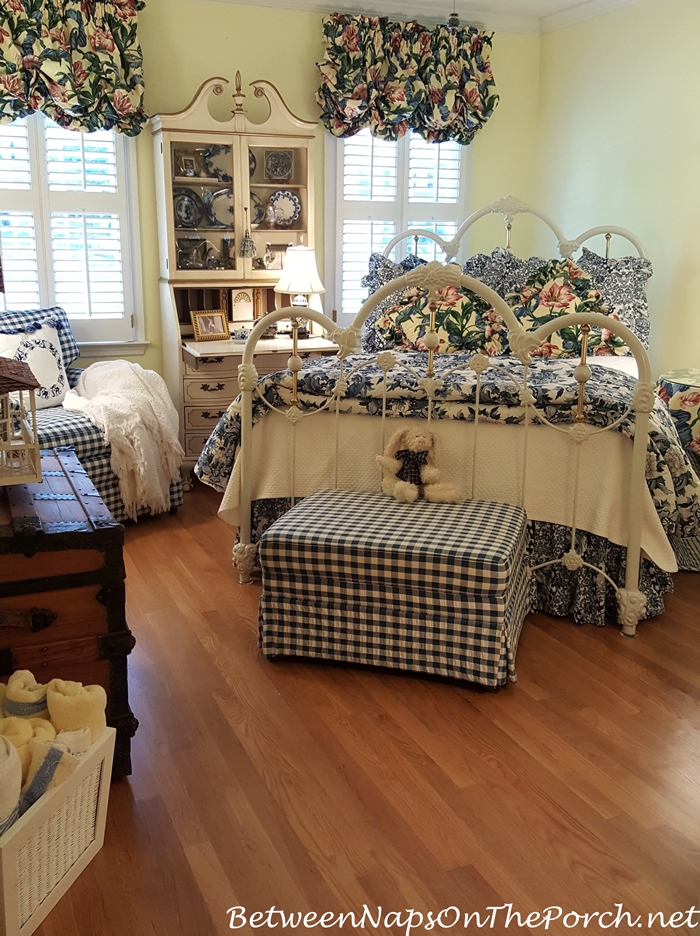 This one is perfect for the dog lover. You'll find it here with free shipping: Louis Sherry Tin for Dog Lovers.
This was another one I almost ordered because it's so perfect for summer. It's available here with free shipping: Louis Sherry Chocolates in Beach-Themed Tin.
A lot of the Harrison Howard designs have an Oriental-Asian flair and are so elegant! I think his designs are my favorite of all the tins, although I love some of the Miles Redd tins, too! Arggg, see what I mean, so hard to choose!
Have you ever tried Louis Sherry chocolates? I can't wait until my they arrive and I can agonize over which truffle to try first. 🙂
Have a great weekend, dear Friends! See you on Monday for Metamorphosis Monday!
*If a post is sponsored or a product was provided at no charge, it will be stated in post. Some links may be affiliate links and as an Amazon Associate, I may earn from qualifying purchases. *