We're 2/3rds through September and I've never gotten around to sharing my August favorites. A lot of my favorites are those things related to the major garage overall I completed recently, but a few fall outside that renovation–like my new desk chair. I'm pretty crazy about the new desk chair that I bought in August when the gas lift cylinder failed on my previous chair and I was unable to repair it after several attempts.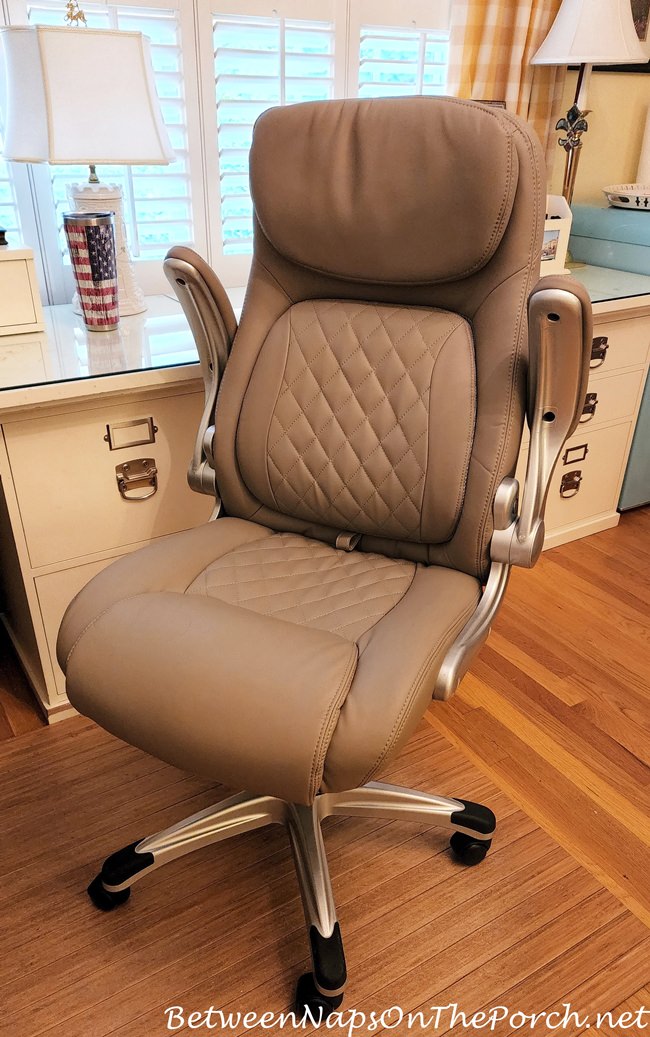 This chair is super comfy which is important since I spend so much time here.
This diagram shows some of the features that make it really comfortable. If you're in need of a new desk chair, you can read more about this chair's features here: Office-Desk Chair with Back Support.
Probably my most favorite purchase in August had to be the solar lights I added to the walkway in front of my home. They are so beautiful and so welcoming! I absolutely love them and love seeing them through the windows at night when I look outside.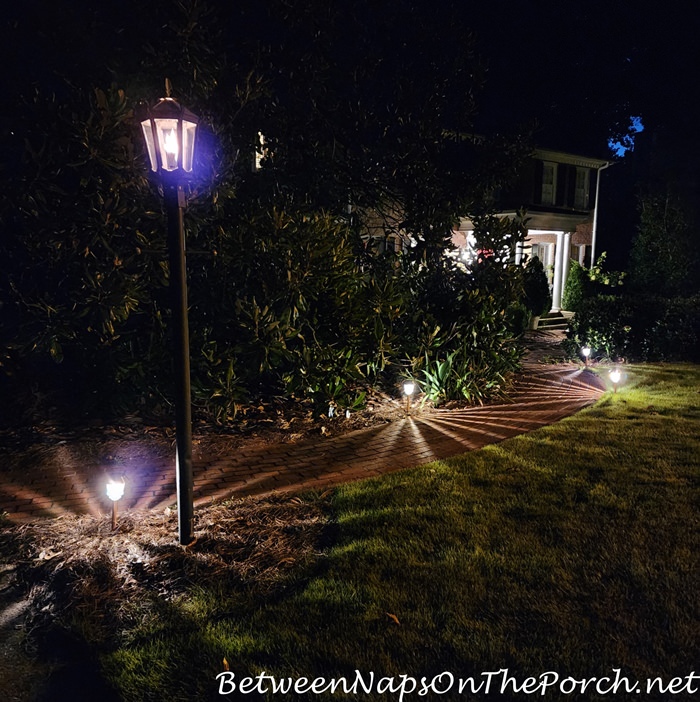 Can't recommend these enough! You can read more about them where I purchased mine, here: Solar Outdoor Path Lights.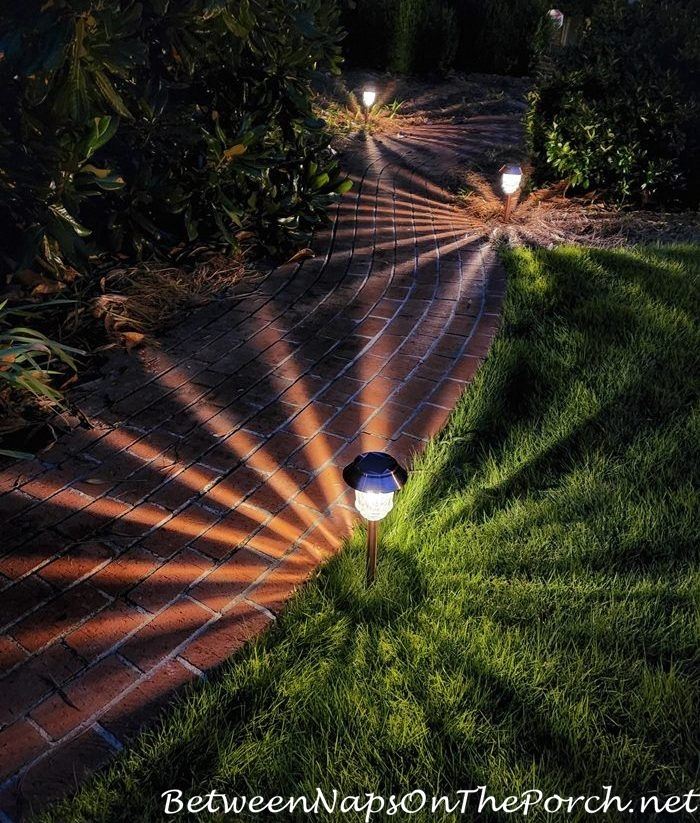 Love this cutting tool I purchased for breaking down boxes for recycling here in the garage. I liked it so much after it arrived, I ordered a second one to use inside for opening packages. You'll find it available here: Retractable Cutting Tool.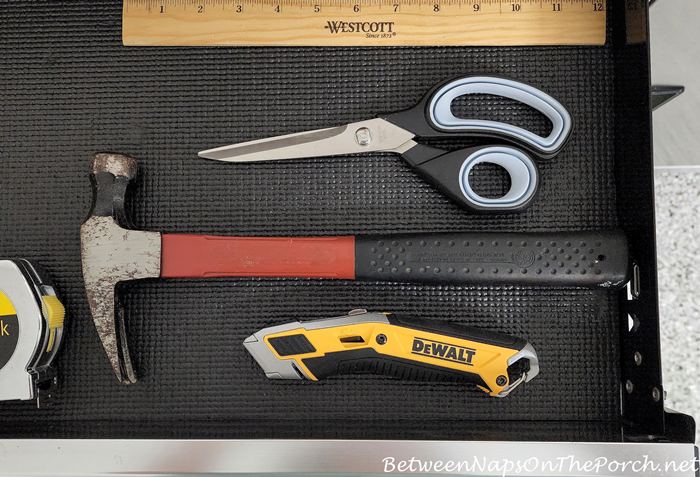 I mentioned this stud finder in a previous post because it turned out to be a fabulous purchase in August. It worked beautifully in helping me find the studs in the garage walls the first time, every time. It was invaluable in helping me secure the cabinets to the wall in the garage.
Definitely a great buy and a tool I will use over and over through the years when hanging pictures and mirrors inside my home. You'll find it available here: Stud Finder.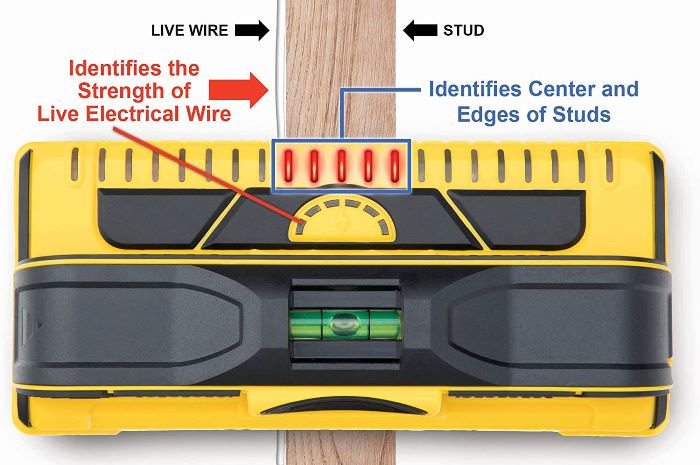 I've had this flashlight in my office for many years and love it. During my garage makeover, I decided to purchase a second one to keep available in the garage. I love how I can stand it up or hang it whenever I need my hands free for a task. It uses a standard Dewalt Lithium Ion rechargeable battery which makes it a bit of an investment, but definitely worth it since it lasts a long time and is rechargeable. You'll find it here: Dewalt Flashlight.
I just shared this beautiful weather station in my Met Monday post–a great replacement for my older black and white weather station that was having some issues. I purchased the first one toward the end of August and loved it so much, I ended up purchasing a second one for my office. It's even prettier in person than it appears in my photos. Pictures don't do it justice! Just a wonderful addition to my kitchen and office. I plan on buying a few more to give as Christmas gifts this year. You'll find it on sale here: Favorite Weather Station, Colorful.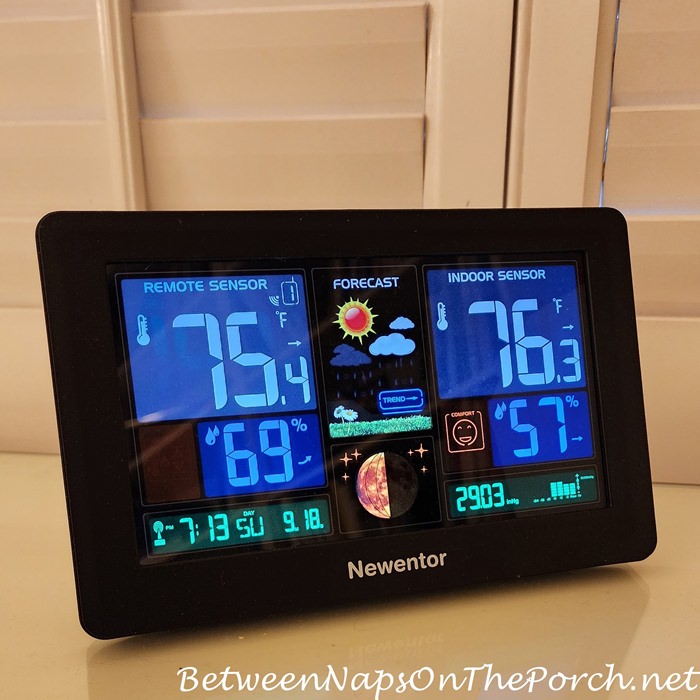 A recent tablescaping purchase was the plaid napkins I recently used in a table setting for Tablescape Thursday. Over the years I've purchased these napkins in so many colors and definitely recommend them for adding a bit of spice to your tables. I love that you get 12 in the set!
You'll find them in a variety of colors and designs here: Blue Plaid Napkins.
Had to mention the new bulbs I added to the garage in August. They are designed specifically for working in garage door openers. They are bright and I love the pure-white light they emit. I also love that I won't have to replace them for a very long time, if ever. They are available here: Bulbs Designed for Garage.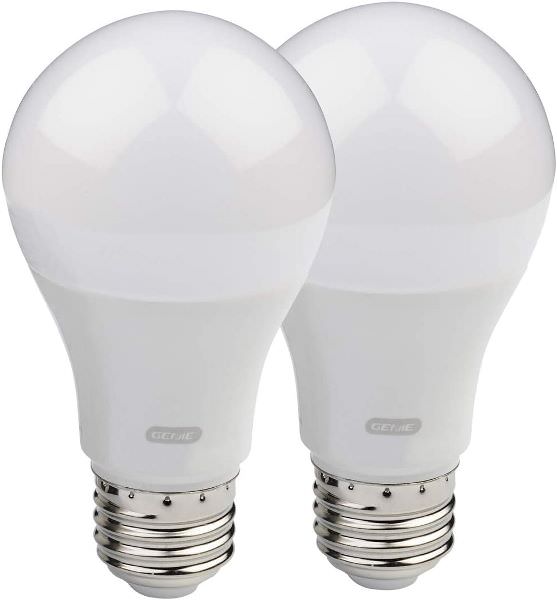 I updated some of my tools during the garage makeover and one of the items I purchased was a new set of drill bits for my DeWalt drill. Previously, I was using a different brand, I think Husky, and every time I got them out, they were a jumbled mess. They would not stay inside the little slots inside their box. Drove me crazy! These snap into place and there are so many more sizes from which to choose. I use these whenever I'm about to install a screw into something I'm concerned will splinter or just to make installing the screw a bit easier. I wish I'd had them when I was drilling new holes for some of the shelves in my garage cabinets. My old drill bit set didn't have the size bit that I needed and I had to use a smaller bit and kinda wallow out the hole which was a tedious process to get it just right. So glad to now have a set with so many more size options and a much better storage box for holding them! Sometimes it's the little things, ya know?! These are available here: DeWalt Drill Bit Set.
Absolutely love the paper towel holder/dispenser I added to the garage in August during the makeover!
It's like the endless, bottomless paper towel dispenser! I've used it a ton since the garage makeover was completed–so much that I figured it was probably time to refill it. I opened it up and, nope! It was still 3/4ths full when I checked. Amazing capacity and works flawlessly. Definitely a great buy for the garage! I'm very tempted to add one to my laundry room, as well. You'll find this awesome holder here: Paper Towel Dispenser. These are the paper towels I purchased for it and they dispense beautifully–and I definitely won't need to buy more towels for a very, very long time: Paper Towels.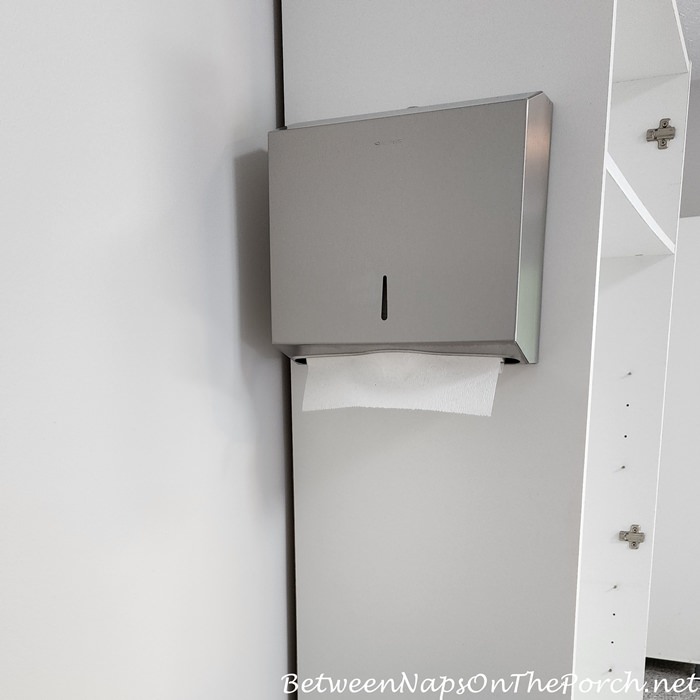 See you tomorrow for Tablescape Thursday!
*If a post is sponsored or a product was provided at no charge, it will be stated in post. Some links may be affiliate links and as an Amazon Associate, I may earn from qualifying purchases. *