Back around 2010 when I put my home office together and purchased an office desk chair, one of my top priorities in choosing a chair was its appearance. Of course, I wanted it to be comfortable and great for day-to-day use, but I also wanted it to be pretty and to work with my home office interior. Over the years and many desk chairs later, I have pretty much given up on worrying about how it looks and if it coordinates with my home office. It seems like if a chair is pretty, it's usually uncomfortable, lacks back support, or has some other feature that just doesn't work.
A couple of years ago, again in need of a new desk chair, I came across this one on Amazon. Having given up on the idea that the chair needed to be pretty or cream-colored to go with my desk, I purchased it based on the reviews.
It was a tad too deep since I'm pretty short, but for the most part, I have really enjoyed it. I liked how wide it was, that it had a tilt feature and that the arms actually flipped up and out of the way. Over the years I've noticed that most armless desk chairs are small, cheaply designed, and very uncomfortable. Chair manufacturers seem to be catching on that consumers would like a comfy "executive" style chair, but not always with arms. I've started noticing more chairs with flip-up arms when shopping chairs on Amazon.
The only annoying issue I had with this chair was that during the wintertime, whenever I stood up and left the chair to do something, I would often receive a BIG shock as soon as I touched anything metal. That was super annoying as you might imagine. I fixed that issue by purchasing a wool seat cover that I used on the seat throughout the winter. A few months back, a new issue came up. The gas lift cylinder that holds the chair up began to fail. I found myself multiple times a day having to raise the chair back up to desk level. Let me tell ya, that gets old really quickly!
I checked the low-score reviews on Amazon and found others complaining of the same issue. I tried to contact the company to see if they would send me a new cylinder since it appeared they had done that for others in the reviews, but I never heard back. I ended up purchasing a new lift cylinder but despite watching YouTube videos, could not get the chair apart to install it. Eventually, I discovered someone had invented a special kit just for taking apart office chairs to replace the lift cylinder since they are so difficult to take apart. I purchased this kit available here: Cylinder Replacement and Removal Kit.
The kit worked as expected and I was able to get the chair separated from the lift cylinder but still couldn't get the cylinder out of the wheelbase. I temporarily thought of purchasing the same chair again but ultimately decided against it since I didn't want to possibly go through the whole cylinder lift failure issue again in the future. I also didn't want to reward a company that had ignored my emails/pleas for help, by buying another one of their chairs.
This is the chair I ended up purchasing. It took an entire week to arrive which seemed like an eternity since I was working from a slipper chair that was really too low for my desk. I assembled it yesterday, it feels like all I do is assemble stuff lately! Ha! I've built up some arm muscles over the past month, I think. lol
One thing that drew me to this chair was the adjustable lumbar support. I don't know if I'll use that feature very much, but I do find the back support to be very comfortable! It claims to have a "Class 4 Hydraulic Gas Lift." I looked that up and learned that there are 4 classes when it comes to gas lift cylinders with Classes 2 and 3 being the most often used in chairs. The same article stated that Class 4 gas lift cylinders offer the most stability and durability. Hopefully, the one on this chair will not fail anytime soon. Have you ever had that feature fail on a chair?
This chair also has one of my "must have" features for a desk chair: armrests that can be raised up and back. I have to have that for any chair to work with my desk.
Here's how it looks with the arms raised. I like this "taupe" color. It's not too dark and looks great with everything else here in my home office. It comes in two other colors–black and white. If you want to read more about this desk chair, you'll find it here: Office Desk Chair with Back Support and Flip Up Arms.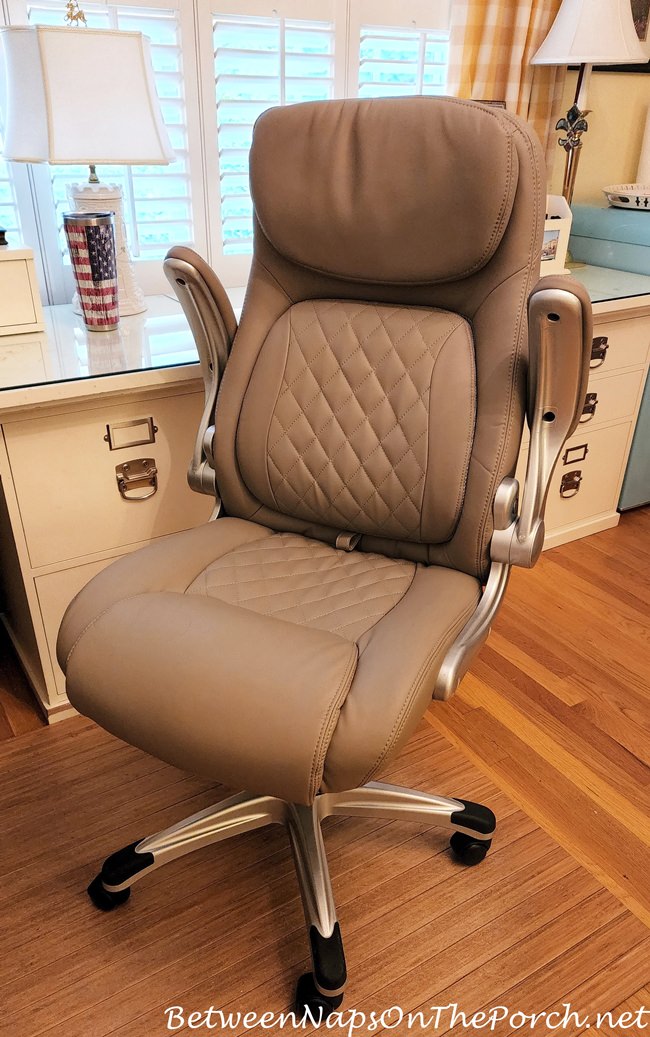 The painters are coming back tomorrow to hopefully finish up some final touch-up work here in the garage. I also have someone coming out to measure for a new bottom seal for my large, wood, garage door. The old seal was chewed on by a critter at some point, so this seemed like the perfect time to replace it–while I'm updating this space.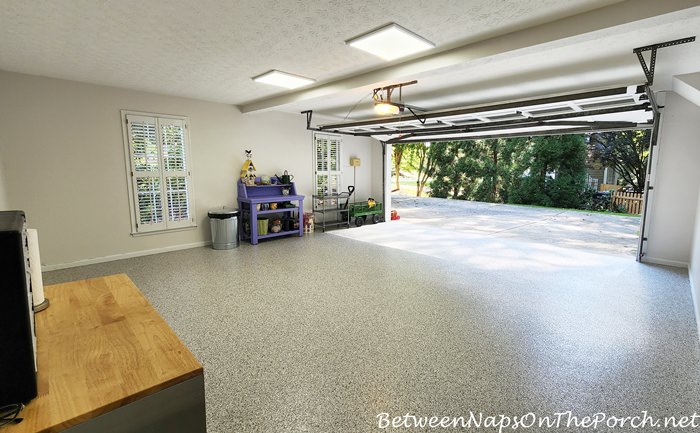 I just ordered a new wall stud finder to help with securing my cabinets to the garage wall. It should be delivered today. My old one died, was making a weird buzzing sound and would not even light up. This one is a bit pricy but the reviews looked really good. I love using a stud finder for hanging things and now that the garage walls are looking pretty with new paint, I don't want to put unnecessary holes in them. (Stud Finder is available here: Stud Finder.)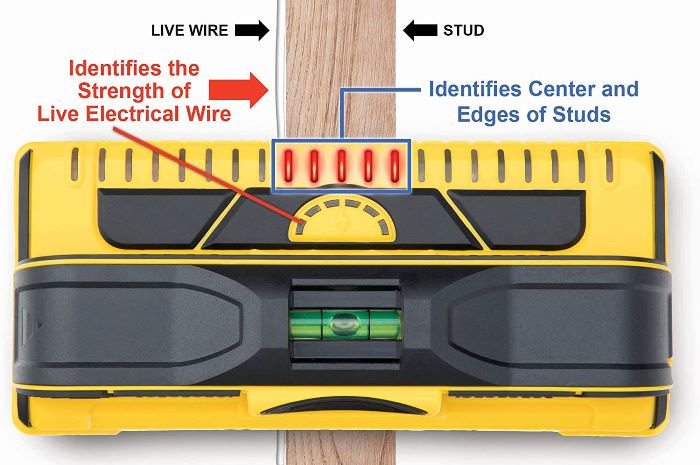 See you tomorrow for Tablescape Thursday!
*If a post is sponsored or a product was provided at no charge, it will be stated in post. Some links may be affiliate links and as an Amazon Associate, I may earn from qualifying purchases. *