Winter decided to return to Georgia for a period of 2-3 days. It's blustery and cold this weekend but fortunately, our warmer weather is coming back on Monday. In the meantime, the birds are loving the dried mealworms I've been putting out this winter. That's a fluffy bluebird with his back to us atop the mealworm dish–which is really just a flower pot saucer.
A sassy Robin came down for some worms a few minutes later.
If you love feeding your birds, I can't recommend these dried mealworms enough. You get a humongous bag for the best price I've found and the birds love them year-round! I buy them here: Dried Mealworms.
You know how I love using Cutemol during the wintertime to keep my fingertips from cracking. Recently I came across this Cutemol for sensitive skin and decided to give it a try. It's more expensive than the regular Cutemol, but if you have super sensitive skin, you may want to give it a try. I found it here: Cutemol.
The regular Cutemol works fine for me so it's what I'll probably continue to buy since it's less expensive. I can not live without this lotion during the wintertime. I haven't had a single cracked finger this winter and I think that's due to using Cutemol a couple of times a day. Regular Cutemole is available here: Cutemol.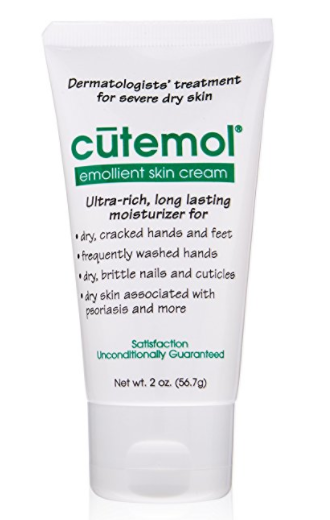 Do you ever have small amounts of salad dressing or dips left over? I do from time to time and I can't stand wasting food so I purchased these little cups (with lids) and find I use them a lot. I keep finding new ways to use them. I purchased them here: Little Cups for Sauces, Salad Dressings, Etc… with Lids.
I've been using a name-brand manual can opener for a while but it has gotten really hard to use. Maybe the blade is dull–not sure. I decided to go back to an electric can opener and I'm so glad I did. I love this one and it works great! Also, because it cuts the can around the side of the top, there are no sharp-edged lids to deal with–much safer, I feel. It also comes with a small pair of scissors tucked into the back which is super handy. You'll find it here: Can Opener.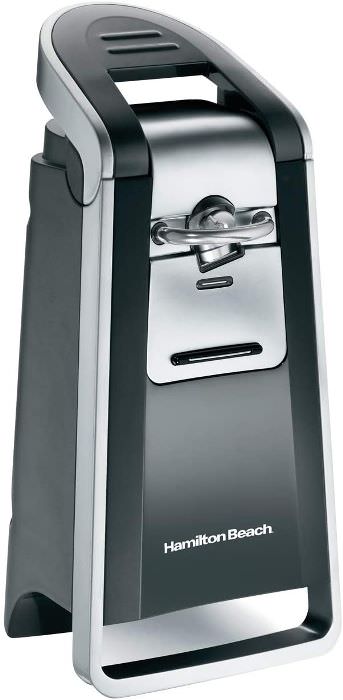 For a while, I have been curious to try a cordless stick vacuum. I've been eyeing the Dyson vacuums but I didn't want to spend that much not knowing if I would enjoy using a cordless vacuum. A few weeks ago I ordered this inexpensive, lightweight Bissell stick vacuum because the reviews online were so great. It came quickly and I have loved using it. I am amazed by how fast I can vacuum my entire home using a cordless vac! It's so effortless compared to vacuuming with a heavy, corded vacuum. The first time I used it, I did not want to stop and almost got the entire house vacuumed, upstairs and down, before the battery died. I don't think I can ever go back to a corded vacuum again now after using a cordless one. It takes out so much of the dreaded part of vacuuming because it makes it so easy!
I have enjoyed the Bissell vacuum so much, I went ahead and purchased a Dyson V8 Absolute Stick Vacuum. The Bissell works great on my hardwood floors and short rugs, but I don't think it does as good a job on thick, dense carpet, so it's perfect for my downstairs. I keep the Bissell downstairs for vacuuming that level and I'm using the Dyson upstairs where I still have one room of dense, thick carpet. If you've been curious to try a cordless vacuum without spending a fortune, check out the reviews on the Bissell vacuum. I've really enjoyed using mine. Oh, almost forgot to mention, it has a detachable hand-vacuum that I love using on my stairs. The hand vac would probably be good for vacuuming drapes, too. I purchased mine here: Bissell Featherweight Cordless Stick Vacuum.
I have a couple of goodies I want to share that I have not purchased yet, but am seriously eyeing. I'm in love with this adorable kitty-shaped basket. Is this not the cutest thing?! It would be cute for storing magazines, needlework or really almost anything. It's available here: Cat Storage Basket.
One more item I would love, love, love to add to my home is a runner down my front staircase using these adorable Acorn stair rods. I know rods are probably not necessary to hold a runner onto steps, but I sure do love how they look! You'll find these pretty Acorn stair rods available here: Acorn Stair Rods.
Happy Weekend!
*If a post is sponsored or a product was provided at no charge, it will be stated in post. Some links may be affiliate links and as an Amazon Associate, I may earn from qualifying purchases. *