Merry Christmas and Happy Holidays to you! I just realized yesterday that I had never gotten around to sharing my November favorites. This time of year, Cutemol always makes the list as I'm using it at least once a day to avoid having my fingertips crack in the dry cold weather. Cutemol is a life-saver. My daughter-in-love loves it so much, she subscribes to it for monthly deliveries. It's also a miracle worker on heels/feet, and I'm not kidding! It can transform feet almost overnight. Definitely recommend Cutemol, especially this time of year. You'll find it here: Cutemol.
My DIL keeps a smaller tube by her sink at all times to use after washing dishes. A small amount goes a long way. They recommend you dampen your hands and lightly dry them before applying Cutemol and it will help lock in the moisture. I always forget to do that, but it still works great. You can see all the sizes it comes in here: Cutemol.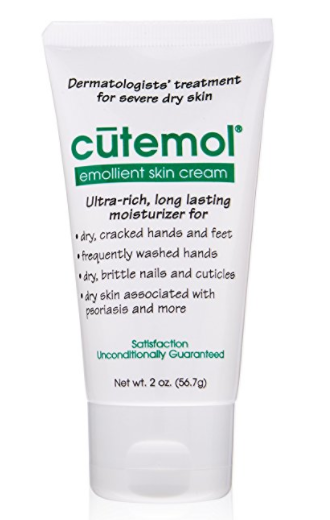 I've recommended this shampoo in the past and it's still a favorite. I just purchased more in November. Hope they never stop making it! You'll find it here: Mill Creek Biotin Shampoo.
Their conditioner is also excellent. I use it too and you'll find it here: Mill Creek Conditioner.
I just purchased this phone holder last month to use at my desk. I liked it so much, I bought a second one to use when I'm in bed. I even gave one as a gift to a friend since we are always messaging back and forth. She enjoyed it so much, she is going to buy one for her hubby. My cell phone is a big one (Samsung S22 Ultra) and it's heavy, so this holder really helps. It's super easy to adjust to almost any position. Love it! You'll find it in several colors here: Phone Holder.
Recently, I shared about these fleece-lined joggers when I first purchased them. Since then, I have been living in them! They are sooo cozy and so warm! Plus, I think they are pretty flattering which is a bonus. So far, I've purchased 4 pairs and I wear a pair almost every single day. They are perfect for working around the house and running errands. I noticed after wearing my first pair six or seven times that they were starting to develop little fuzzies or pills. I used my electric fabric shaver and it worked great. I've never purchased this type of jogger before and since these were so affordable, I started wondering if I purchased a fancy name brand or a more expensive jogger, if they would not get pills. After reading the reviews online for the expensive name-brand joggers, I discovered that they pretty much all do the pilling thing after a few wears. I guess it's the type of fabric they are made from. So I would rather pay a third of the price and just continue de-pilling them whenever they need it. They are so incredibly warm! I think I'm going to buy a few more pairs so that I know for sure I will have them for next winter as well. You'll find them here: Fleece Lined Joggers.
Along with my cozy warm joggers, I wear these merino wool socks pretty much every day. I keep purchasing them each year because they are so incredibly warm and not the least bit itchy. You'll find them available here: Merino Wool Socks. They also make a great Christmas gift!
During the winter, I typically use one of the Saline Mists to help with dryness since the air is so dry. I decided to try a different brand and this one had great reviews. I like it a lot better than the brand I was using so just wanted to mention it if you live where the heat is running a lot this time of year. You'll find it available here: Ayr Saline Mist.
Another favorite for November is this long wedge-style pillow I purchased after searching to see if anyone made something that could be placed in the gap between a mattress and headboard. I think my current mattress must be a couple of inches shorter than my previous one because for years I've been losing stuff down that gap–namely, sleep masks. I got really tired of having to climb under the bed to retreat anything that slipped through the gap. This skinny wedge pillow designed just for this purpose has worked great! I haven't had to fish out a sleep mask a single time since I bought it. You don't have to push it down as far as I did, but I like it down low so it doesn't touch my regular pillow. If you have the same type of issue with a gap between your mattress and headboard, you'll find this skinny wedge pillow here: Wedge Pillow.
I continue to love this weather station! I have purchased it multiple times now and have them in several places around my home. I've also given it as Christmas gift–I think it's makes a wonderful gift. In addition to being super helpful/functional, it's also really pretty. You'll find it on sale here: Weather Station.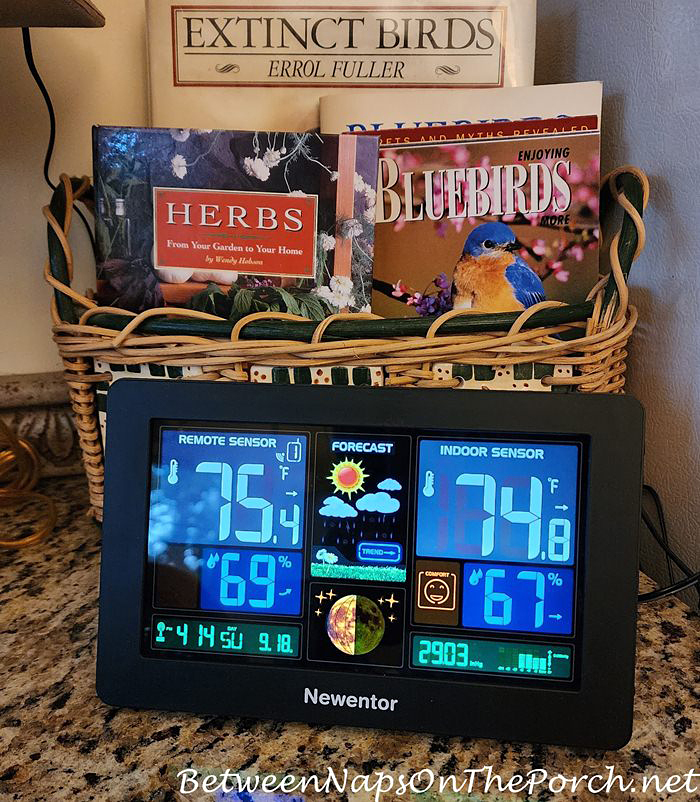 Not a November purchase but if you are looking for a beautiful 5 x 7 frame to frame a photo that you're giving this year, this one is beautiful and it qualified for overnight delivery when I ordered it. It's so pretty, I started trying to think of other pictures I could frame so I'd have a good excuse to buy another one. You'll find it here: 5 x 7 Gold Frame.
I just purchased my 4th Dewalt box opener/utility cutter. I wanted one in all the places where I sometimes open boxes. I now have one in the garage (where I break boxes down for recycling) in the kitchen, in my office, and on my work table/bench in the basement. If you could use a great box cutter, you'll find this one here: DeWalt Premium Retractable Box Opener/Cutter. They were out of stock for a bit but are back in stock now.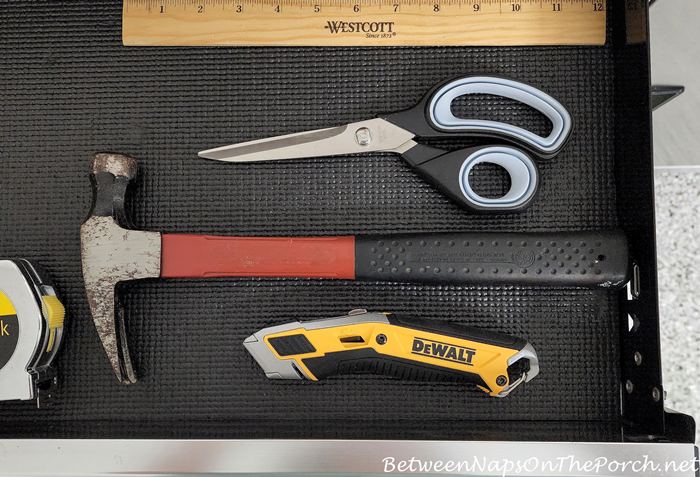 Hope you find this list of November favorites helpful. Some of these items would make great stocking stuffers/gifts, too! Merry Christmas and Happy Holidays to you and your family!
*If a post is sponsored or a product was provided at no charge, it will be stated in post. Some links may be affiliate links and as an Amazon Associate, I may earn from qualifying purchases. *