There's no such thing as sleeping-in a single day around here. Ha! With all that's been going on this week, even if I wanted to sleep in an extra hour for some painting-muscle-recovery, my mind is wide awake before dawn every day. That's the way it works with my brain when there's so much going on. Does that happen to you too when you have renovations going on?
Yesterday the painters finished in the basement and I'm really happy with the colors I chose for that area. I'll be sharing that space real soon, along with how the unfinished side of the basement looks and my future plans for that area. Today, I'm heading down to the basement to paint the floor of the storage room. Can't wait to start moving stuff back into that space!
In the meantime, here's a list of some of my favorites for the month of October. I purchased my third (actually 4th since I bought one as a gift) weather station last month. I already had one in the kitchen and one here in my office. I had previously mentioned that I wish I had one in the vanity area of my bathroom so I could see the weather when I'm choosing what I'm going to wear each morning. The little remote sensor that I placed on my screened porch will connect to 3 stations so that worked out perfectly for adding a 3rd one to my bath/vanity area. They are all working seamlessly–LOVE this weather station! I've also purchased one to give as a gift for Christmas. If you could use a beautiful, colorful weather station in your home, you'll find this one available here: Weather Station.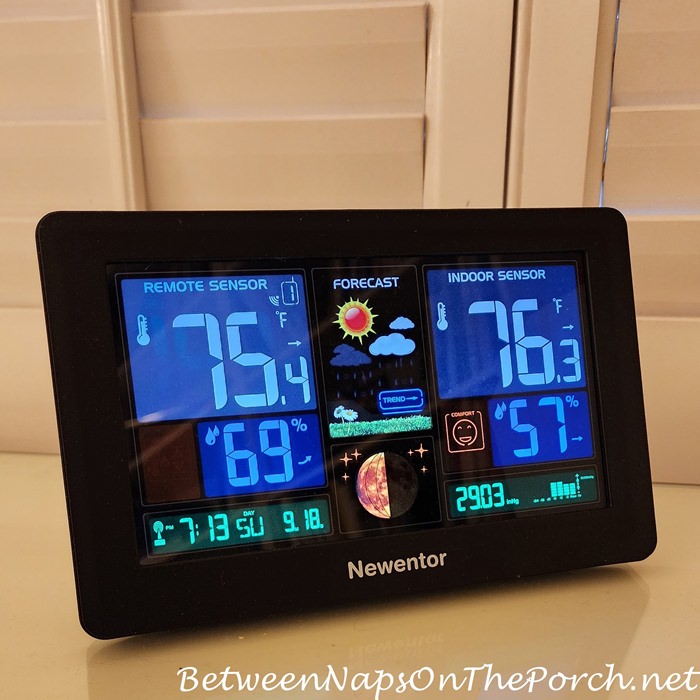 I'm obsessed with these lights I purchased last month for my basement staircase. Even though the walls and staircase were unfinished in this photo, you can see how beautiful the staircase looks with the soft glow of the lights.
Here's how they look in the newly-painted basement staircase with all the other lights turned off. I would love to add this lighting to my back staircase, as well. They also work for outdoor staircases–I love them! These stairway lights are available here: Staircase Lights.
If you have any painting planned, I highly recommend buying a few of these lids. They are wonderful for pouring paint from a can into a paint tray or paint pail. I had a yellow one that I've used a million times over the years and last month I purchased two more in white. Can't recommend them enough! You'll find them available here: Paint Can Lid.
Recently, while cleaning out the storage area of my basement, I came across an entire box full of cassette tapes with children's songs, riddles, stories and poems that were my son's when he was growing up. I had no idea if they would still play since I don't have a cassette player anymore. I took a chance and ordered two of these radio/cassette/cd players for my grandsons, knowing I would be visiting with them the last week of October. The cassettes played beautifully and the boys loved their new "boomboxes." They found the player very easy to operate, as well. I think it would make a great gift for Christmas. You'll find this player here: Radio, CD and Cassette Player with Remote.
I also included these headphones so they could listen to different tapes in the same room and not drive each other crazy. Ha! I like these headphones because they are designed for kids and limit how loud they can be played. Headphones are available here: Headphones.
Have to mention this amazing cleaner because it has played a big role in the cleaning I was doing in the basement in preparation for the painting and renovating that's been going on there the past few weeks. Can't recommend it enough–it's by far my favorite cleaner for tough jobs. You'll find it available here: Super Cleaner.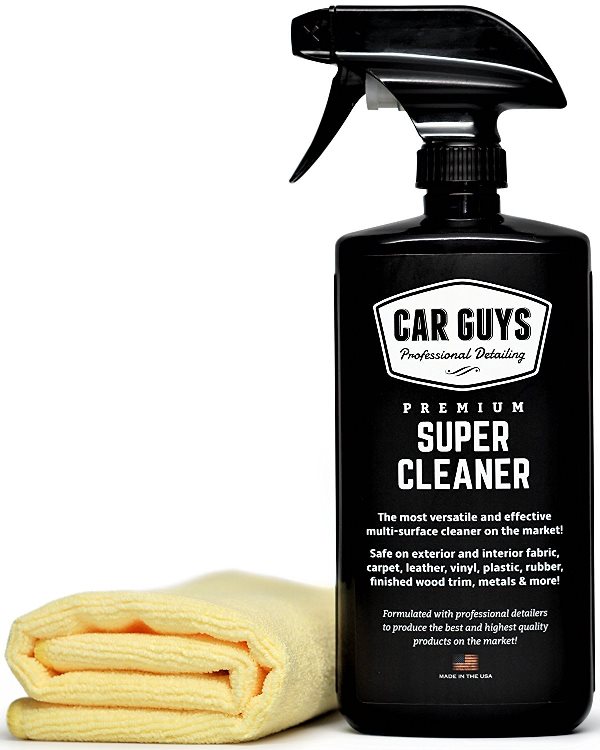 When I traveled to Ohio to see family at the end of October, we had several days of summer-like weather. It was wonderful but I was ill-prepared, having packed a lot of warm, fall clothing. I really missed not having sandals and decided to treat myself to a new pair of my favorite summer sandal. These were even prettier in person when they arrived! You may remember (since I've raved about these sandals before) they are my favorite sandal for hiking and travel, too. They literally saved me in the burning-up temps in Egypt and they are so supportive! I think they are the best sandal if you have picky feet like I do because they can be adjusted in so many ways, plus I love the arch support they offer. They come in a bunch of colors each year and I really love this particular color combo. Looking forward to wearing them again in spring. You'll find them available here: Favorite Sandals.
Okay, I'm off to paint the flooring in the storage area…it's the last thing that has to be done before I can start filling up all the shelves. Looking forward to sharing the basement progress with you again real soon!
*If a post is sponsored or a product was provided at no charge, it will be stated in post. Some links may be affiliate links and as an Amazon Associate, I may earn from qualifying purchases. *