We're already halfway through July and I just realized I never shared my favorites from the month of June. These Lilly Pulitzer inspired masks are at the top of that list. When I'm out and about these days, it's mostly just for a stop by the grocery store or the bird store for more birdseed. Every single time I wear one of these, someone compliments them.
I had to stop by my Endocrinologist's office yesterday for routine blood work since my last check-up was a virtual one while I was in Ohio. The receptionist and the phlebotomist both complimented my mask. Never imagined that I'd one day be styling a mask with my summer outfits. Crazy times we're living in!
Anyway, you'll find these pretty masks available here: Lilly Pulitzer Inspired Face Masks.
My Favorite Summer Shirt, Great with White Slacks, Shorts or Capris
This Lilly Pulitzer all-cotton shirt will probably make my favorites every single month until summer is over. I am living in these shirts right now! They are the coolest way to do summer in the south short of going naked! lol (Shirt is available here: Summer Shirt.)
They are also completely carefree. They never need ironing, plus there's no annoying tag in the back. Usually, the first thing I do when I buy a new shirt is cut the tag out of the back since they always bother me so much. I love that these shirts don't have scratchy tags!
Initially, I purchased two of these shirts in different patterns. I loved them so much, I bought two more. Unfortunately, the second set of shirts arrived after I had left Ohio and was back home in Georgia. I tried wearing one of my old short-sleeved summer shirts and immediately took it right back off. It felt so thick and hot compared to my Lilly shirts. So for a while I was making do with just two shirts, wearing one each day and then washing it that night. They are so light, they easily dry overnight.
Now that I think about it, this shirt would be great to take on a trip where you're trying to pack light since you can hand wash them in seconds, hang them up, and they completely dry overnight. Plus, they would take up almost no space in a suitcase.
Anyway, I love them and especially love how they are cut a tad longer in the back–very flattering. They look great with white shorts, capri pants or slacks.
Speaking of jeans, Talbots has a huge sale going on right now, they've reduced their jeans from $90 down to $19.99! I going to pick up a few before the sale ends. You'll find the sale here: Jeans Sale.
I ended up ordering two more Lilly shirts, then my daughter-in-law shipped down my other two. This is definitely my all-time favorite short-sleeve shirt for summer. As mentioned, it's very lightweight, like you're wearing nothing, yet you can't see through it at all. It washes very well without any fading. I don't put mine in the dryer, just hang it up and it completely dries overnight.
If Lilly keeps making this shirt, I'm sure I'll buy even more next year. They are the epitome of comfort, especially if you live in the hot south. I wear all of mine with my white Talbots shorts so dressing every day is so easy. I will miss wearing these when summer comes to a close. Best summer shirt ever!
You'll find this favorite shirt here: Summer Shirt.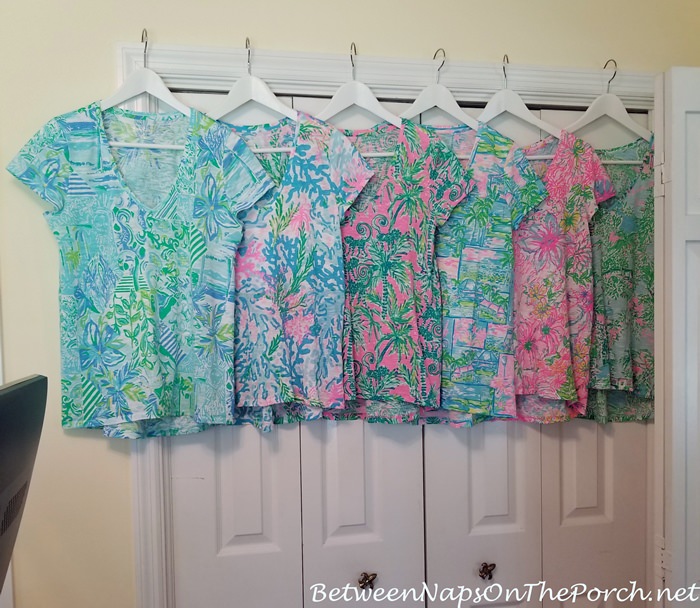 Great Sweater for a Great Price
Love this sweater I ordered a few months back when I was in Ohio. It's great for wearing over a summer top or sundress when you need a little coverage on a chilly evening. The price was so good, I ordered a second one. I keep one in my car full time since you never know when you'll need a sweater. You'll find it available here in a bunch of different colors: Sweater.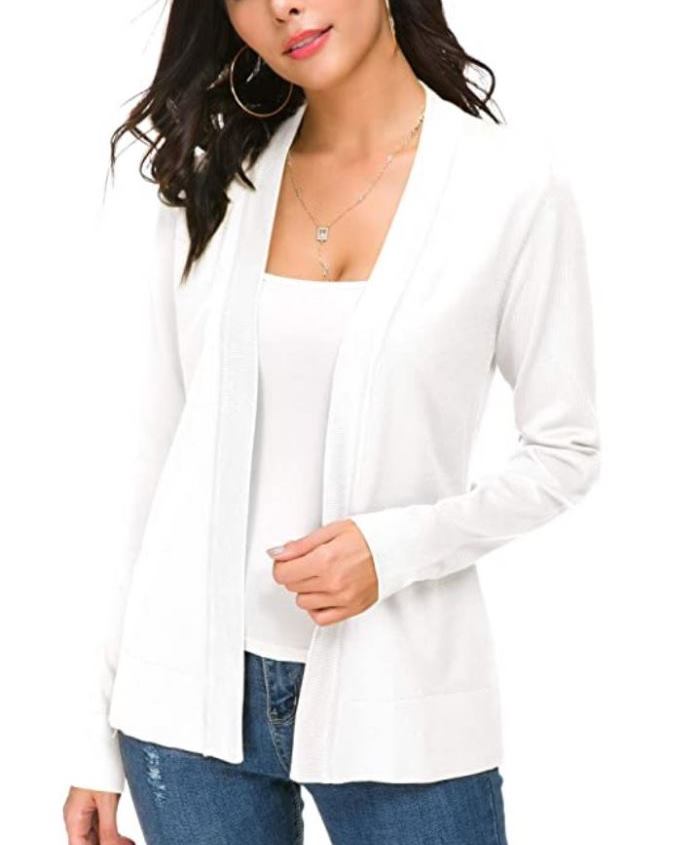 My Favorite Summer Sandal, Great for Long Walks, Hikes or Standing All Day Long
So, you know I'm always raving about these sandals! I love them soooo much and wear them almost constantly all summer long. They have definitely been a favorite this past month.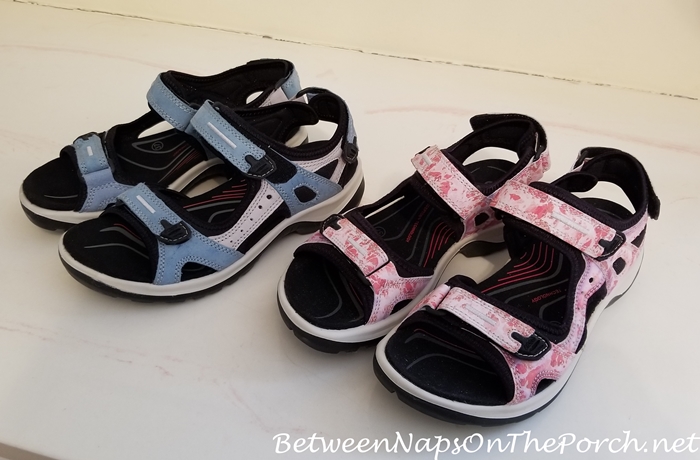 They always accompany me on summer trips because they are so supportive and comfortable to wear.
I can walk in them allll day long and my feet never get tired. No exaggeration!
I have them in a bunch of different colors, including this cute multicolor style I bought when I was in Ohio. You'll find this color available here: Multicolor Sandal. I also found them on sale here: Multicolor Sandal.
If you've never tried these sandals, you are missing out! They are great for long walks, hikes, and standing on your feet all day cooking or cleaning. They are the most comfortable, most supportive sandals I've ever owned.
I just purchased my daughter-in-love her first pair and she loves them, too! She went with this cute pastel color. You'll find it in this color combination here: Pastel Color Sandals. They are also available on sale here: Pastel Color Sandals.
If you have picky feet and think you can't wear sandals, try these! I just purchased them in this beautiful wine and pink color recently.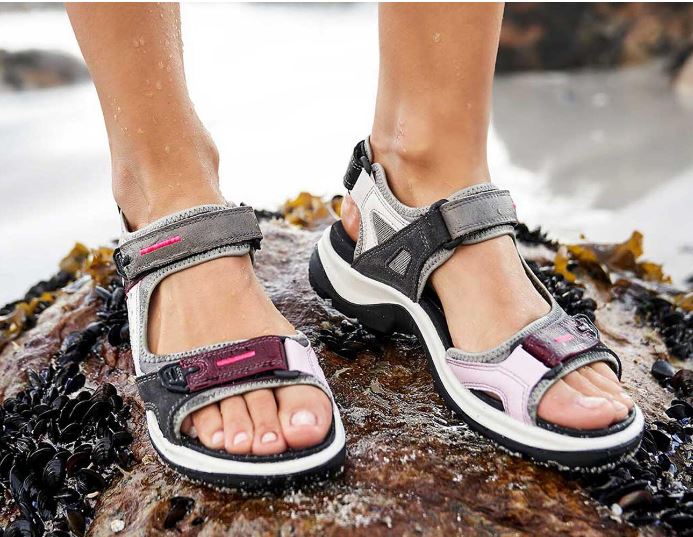 They arrived today and I absolutely LOVE this color! I'm not sure how many they have in stock in this color combo, but you'll find them here: Pink Sandals. and on sale here: Pink Sandals.
They are available in a bunch of different colors and also come in men's sizes. My son also has a pair and lives in them during the summer months. Great for hanging out in the backyard with the kids and all the hikes they take. You'll find them in more colors here: Sandals for Men and Women and here: Sandals for Men and Women.
Favorite Place to Shop for My Grandsons (Love their clothes for women, too!)
While we're on the topic of clothing, I think the sale is still going on for these adorable kid's shirts. I ordered several shirts/sweaters for my grandsons for now and for Christmas.
These shirts were a hit! My daughter-in-love texted me this picture yesterday of my oldest grandson. I think the younger one is wearing his Skateasaurus shirt too. You can just barely see him in the background near the swing set.
If you have little ones in your family, you'll find these shirts on sale here: Dinosaur Shirt in Green. Also, I noticed today they are giving an extra 10% off with the code 10JULYUS. The quality of their clothing is amazing! So nice!
I've purchased their coats before and the quality is excellent! See everything that's currently included in the sale for men, women, and children here: Big Summer Sale.
Favorites for Around the House
Another favorite item I purchased last month is this acrylic tissue holder. I love this thing! I really like being able to see how many tissues are left and how clean it looks here in my office–no crazy, bizarre pattern that doesn't go with the decor in this room. You'll find it available here: Tissue Dispenser.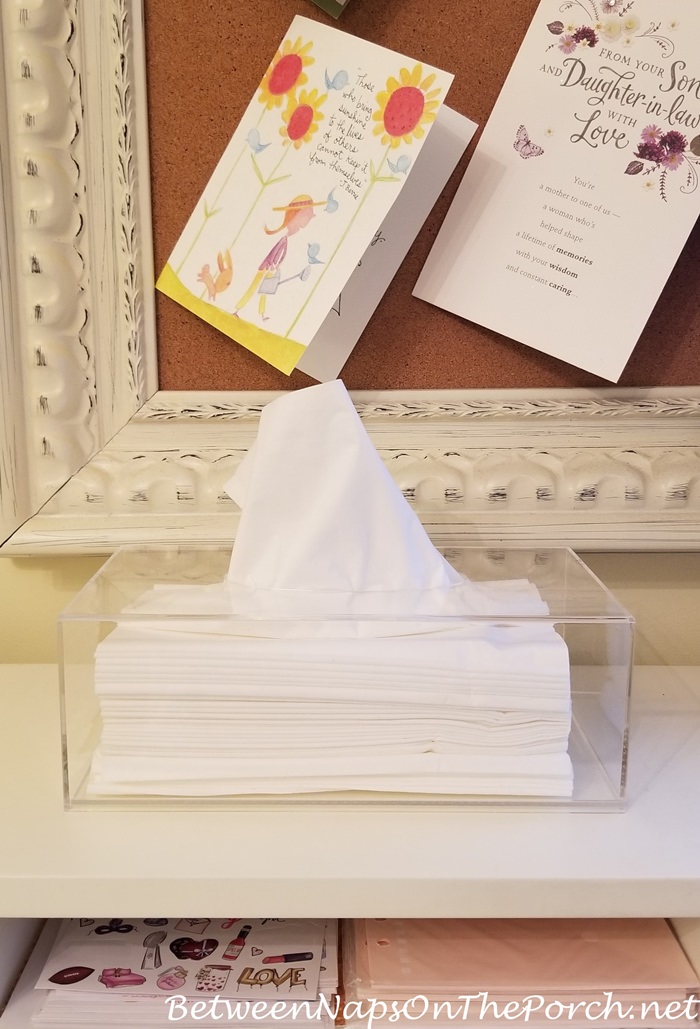 Another favorite that I've actually been using for a while now are these hand towels. They come in bulk size so I gave some to my daughter-in-law/son. I keep a box in my car, one in the garage, and one here in my office. They are super convenient for wiping up unexpected spills. They would also be great to keep in a bathroom, especially now when we probably don't want to all be using the same hand towel.
Note: These hand towels will fit in the clear tissue holder above. I ordered a second one just to hold the towels here in my home office. You have to pull a little harder since they are towels and thicker, but they do fit in the acrylic clear holder above.
You'll find these available here: Hand Towels.
Absolute Favorite Cleaner Ever!
If someone told me I could only have one cleaning solution in my entire home, I would choose this one. Seriously! It literally just saved a piece of furniture in my home. Without going into a big long story, here's the Reader's Digest version: I color my own hair, occasionally getting highlights done at a local salon. Recently, I used a new hair color that was a lot messier/liquid. When I was rinsing it out, some got into my eyes and it burned!
In my haste to grab some tissue in my bathroom, some of the water from my hair that still contained hair dye landed on a white painted cabinet I have in my bathroom. I noticed it on my tile floor but didn't notice it on the cabinet until several hours later. I wish I had thought to take photos, but I was too panicked when I discovered the stains to stop and take pictures.
When I wiped the drops away, 4-5 large brown dots were still visible on the top of the cabinet. They weren't super dark but they were very visible and weren't coming out. Hair dye NEVER comes out of anything, so I knew my little cabinet was ruined!
Then a thought came to mind. Knowing I had nothing to lose, I decided to try this super cleaner that has saved me before. It's the same one that got denim jean stains off my leather car seats.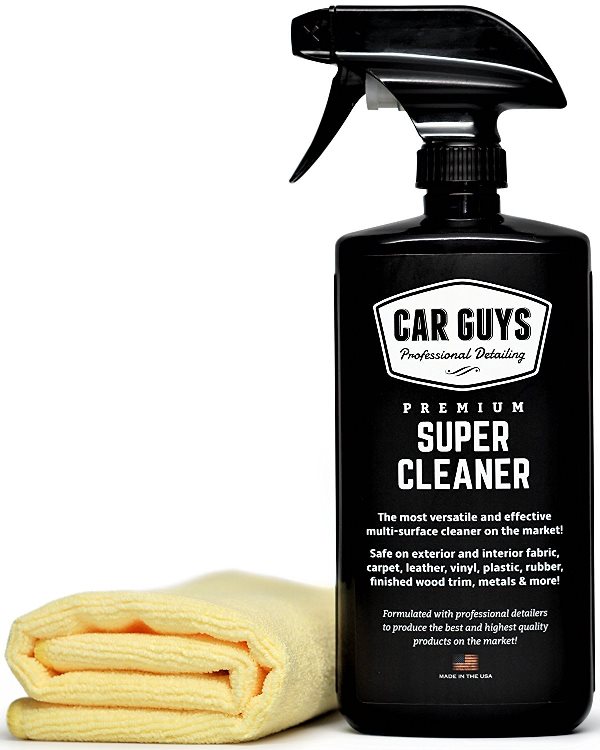 I sprayed a little bit of cleaner on each spot, rubbed it in with my fingertips, then used a cloth to scrub a little. I did that 2-3 times for each spot and they all came out! I was IN SHOCK! I couldn't believe this cleaner removed all those brown spots without damaging the paint one bit! This cleaner is worth its weight in gold…it saved my little storage chest!
This really is a miracle cleaner in my opinion. I keep a bottle of it in all three baths, in the garage, and under my kitchen sink. I never, ever want to be without it! I hope they never, ever stop making it or I will cry!
You'll find it available here: Super Cleaner.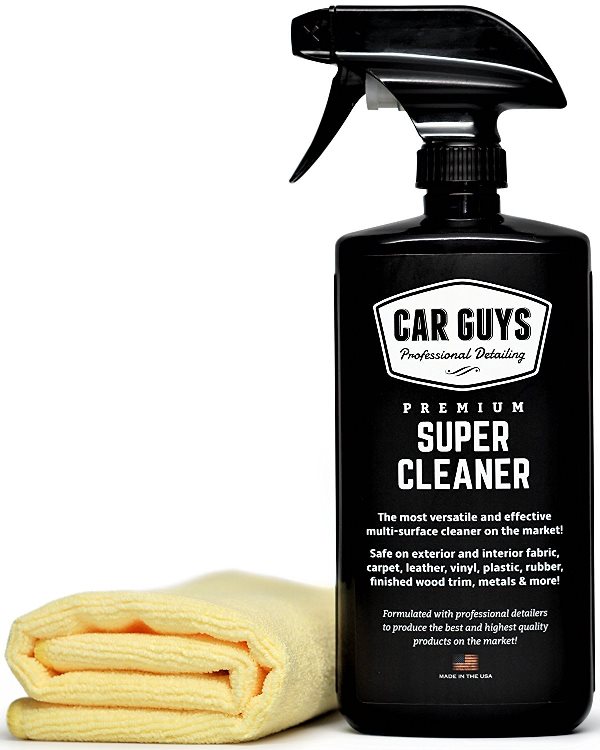 Keeping Busy While at Home
Another favorite for June has been my puzzle board shown in this older photo below. Being home so much, I've really enjoyed working a few puzzles while listening to Audible this summer.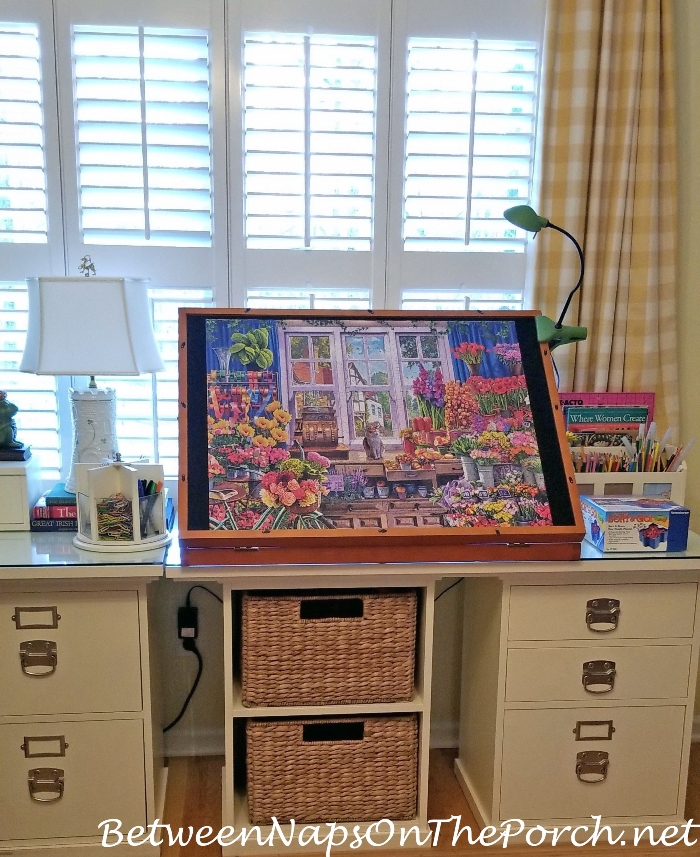 If you love doing puzzles but hate the back pain of leaning over a table, you'll find my fave puzzle board here: Puzzle Board.
It also makes an excellent gift as a BNOTP reader recently emailed to tell me. I love that idea!
For the Birds
If my backyard birds could contribute to this post, they would tell you this is their June favorite! lol I purchased these mealworms a while back, then, unfortunately, they were sold out for a while. They are finally back in stock and my birds have been loving them!
Here's a photo I shared this past spring via my Instagram feed when we got a late snow. The birds love these mealworms, no matter the time of year! Get them now before they are sold out again. This is the absolute best price I've found anywhere. You get a GIGANTIC 5-lb bag that lasts quite a while and did I mention, the birds love them! I think I'll order another bag now while they are in stock so I'll be ready for winter. You'll find these mealworms available here: Dried Mealworms.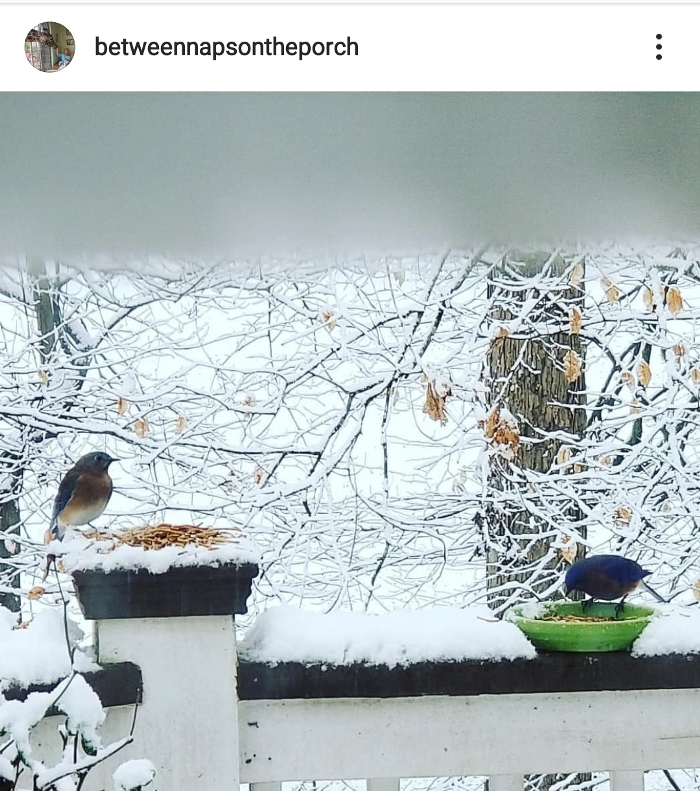 I'm off to fill up feeders and pick up some more birdseed, I'm almost out. If you're bored this summer being home so much, hang a few feeders in your backyard. The birds will love you for it and they provide so much entertainment as them come and go.
This is my favorite feeder because it's the only one I've found that is truly squirrel-proof and even birds who need a perch (like cardinals) can eat from it. You'll find it here: Squirrel Proof Bird Feeder.
Note: It's the feeder on the second row at the above page under the "Amazon's Choice" sign.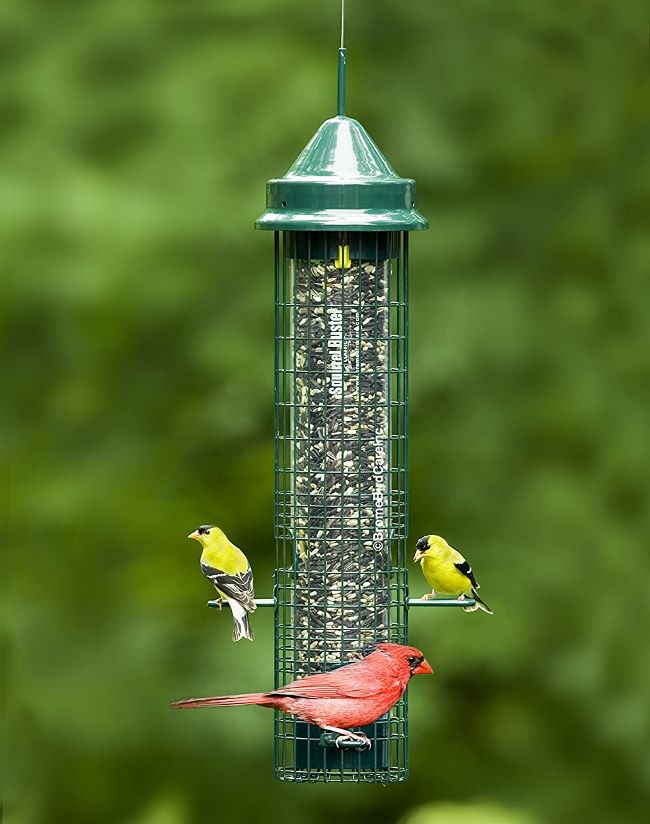 It may not be raccoon-proof, though. Caught this guy in broad daylight one day! 🙂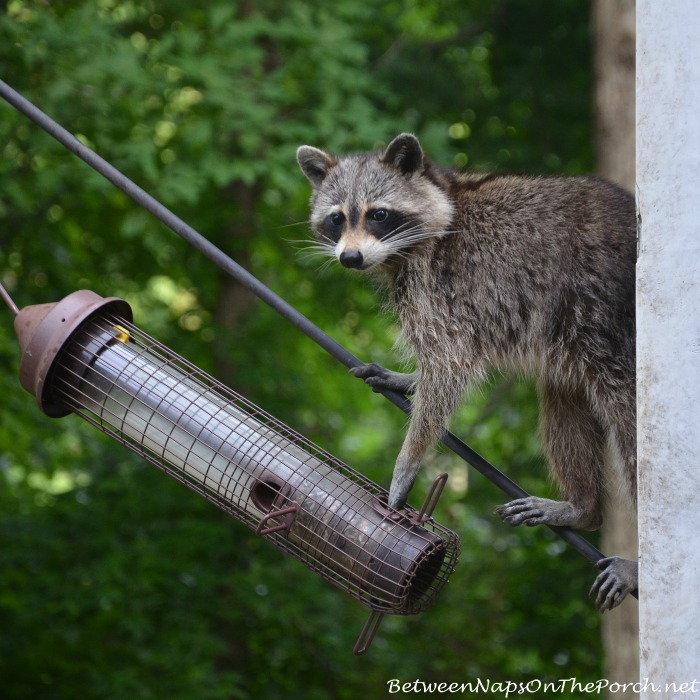 Have a great weekend!
*If a post is sponsored or a product was provided at no charge, it will be stated in post. Some links may be affiliate links and as an Amazon Associate, I may earn from qualifying purchases. *