When I had an electrician here on Friday to add recessed lighting to the storage/utility room in the basement, I also had him change out the three lights in my upstairs hallway to recessed lighting, recessed lighting with a special, built-in feature. This was the lighting that was in the long, upstairs hallway.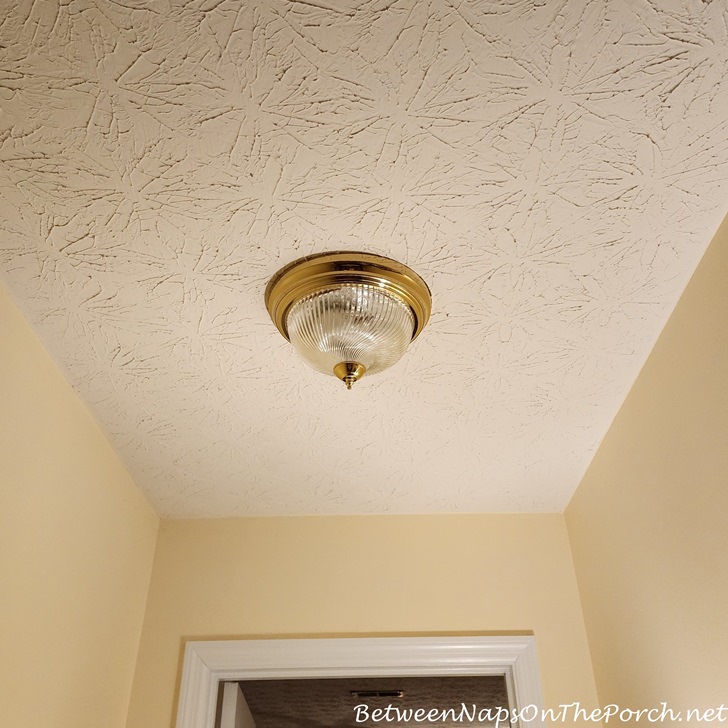 Two of the three lights are visible in this previous photo from when I was moving an old chest from one room to another.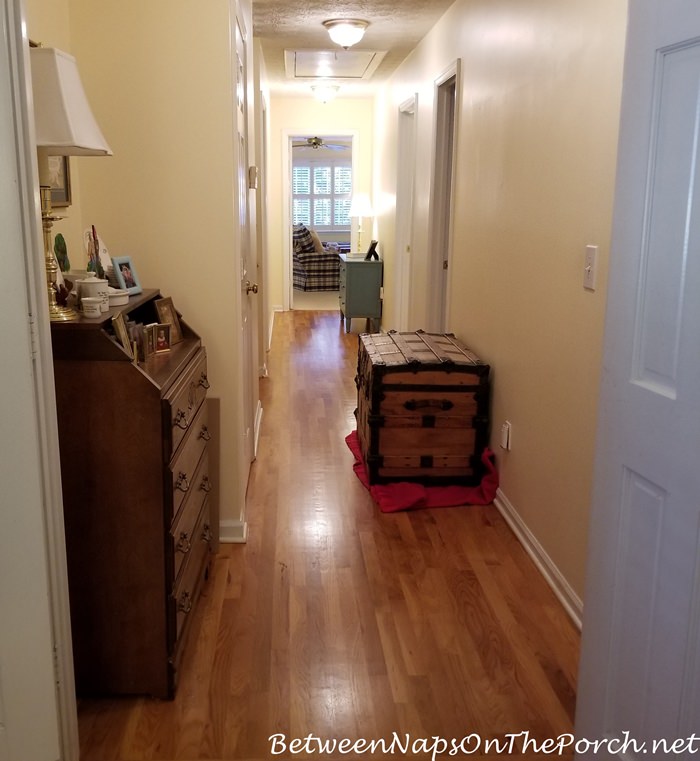 And this is the new recessed lighting. I have plans to have this hall painted sometime this year, so I really wanted to get the lighting updated prior to that. I actually had to lighten this photo a little because my camera is not picking up just how much brighter it is in real life. The new lighting is definitely a lot brighter in person than the old lighting.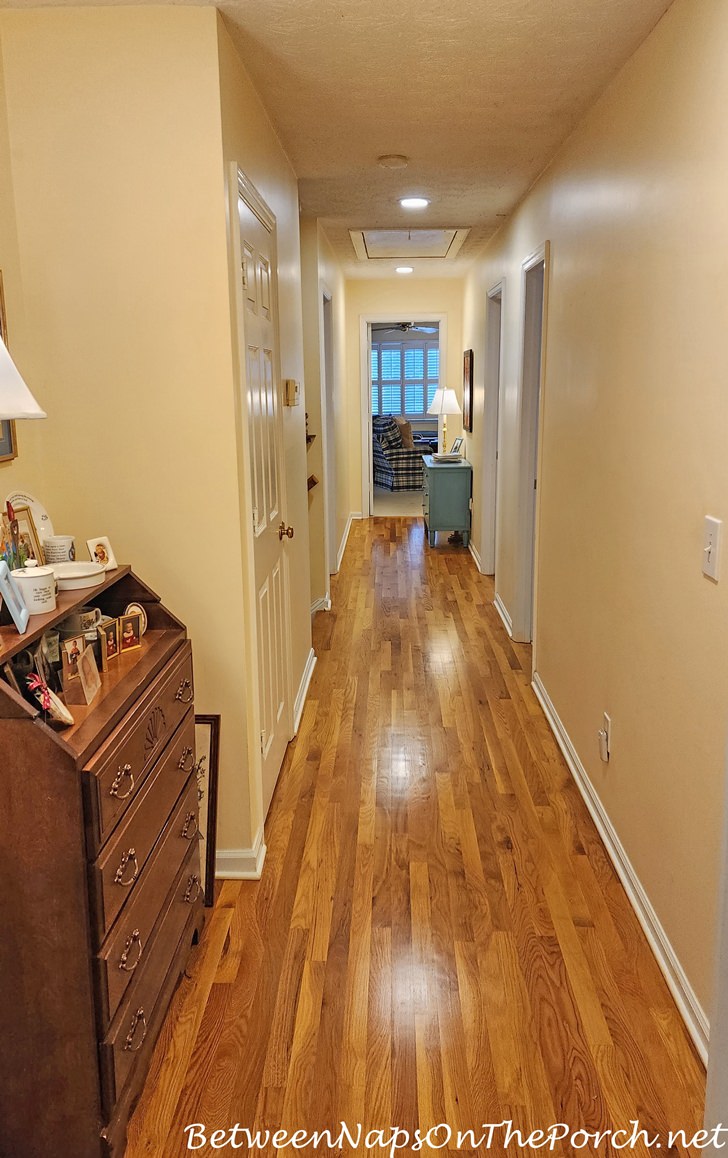 The new lighting makes the hall feel bigger, too. Lighting is so hard to photograph, it freaks out the camera, so you'll just have to take my word for it that the hall is a lot brighter. lol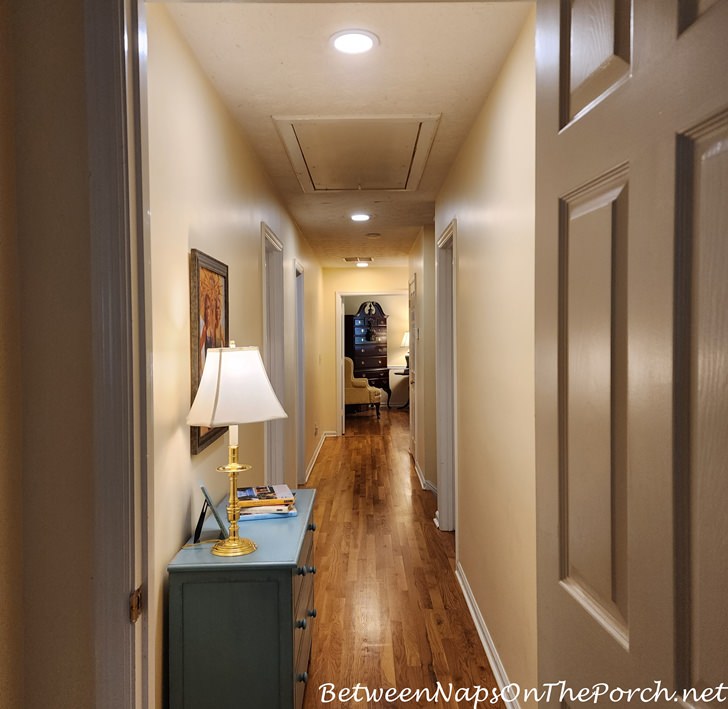 So about that special feature–this lighting is designed with a built-in night light that's easily activated by turning the light off and then flipping it back on just a few short seconds later.
I have two lamps on chests here in my upstairs hallway, one at this end as seen below, and one at the other end of the hall as seen in the previous photo. I turn those on every evening, love soft lamplight in the evening time. I do like how the nightlights look, too. (These recessed lights with a built-in nightlight are available here: Recessed Lighting with Night Light.)
Here's the main reason I wanted to get the lighting changed out now before any painting takes place in this hall. I was pretty sure there would be a ring left where the old lighting used to be, and there definitely was.
Using a Magic Eraser sponge, I was able to greatly lighten it, so much so that you don't even notice it unless you take a photo and zoom in as I did for this photo. Otherwise, you don't notice it at all. Love those Magic Erasers!
I'm really pleased with how much brighter this windowless hallway is now with the new lights. I'm still trying to decide what color to paint this upstairs hall. I definitely want to go with something neutral and light. I will probably end up going with some shade of white that will contrast with white trim.
I love how unobtrusive recessed lighting is in a room. I think it's a great choice for hallways. I rarely use overhead lighting since I prefer lamp light, but I like having it available when I do need it–like when looking through the linen closet for summer bedding as I was earlier today. Are you a fan of recessed lighting in hallways?
*If a post is sponsored or a product was provided at no charge, it will be stated in post. Some links may be affiliate links and as an Amazon Associate, I may earn from qualifying purchases. *