I have a bunch of fun, random stuff to share, including some awesome finds, so I've put them all together in one post.
This arrived today. I've used this spar varnish before and it's super durable. (I ordered it here: Spar Varnish)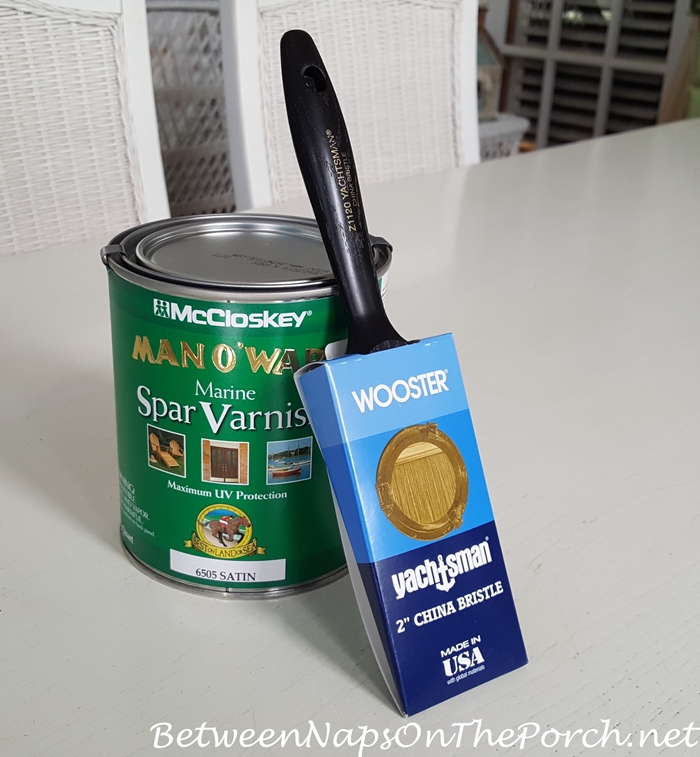 I'll be using it this weekend to seal the various parts of the new potting bench I ordered recently. (Potting bench is available here: Potting Bench)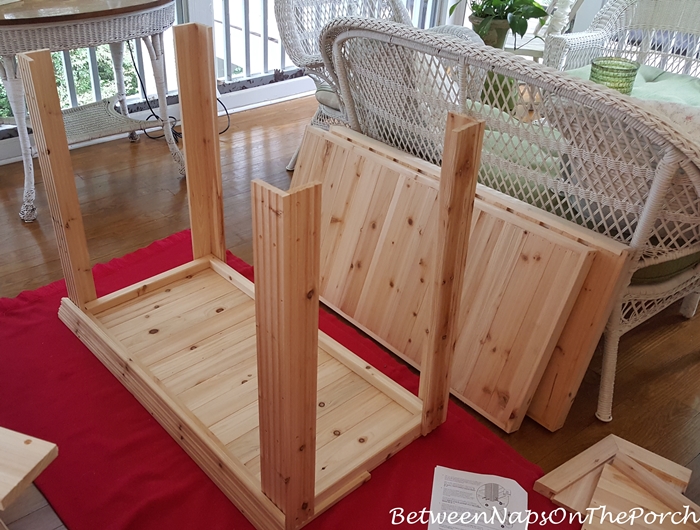 There are a lot of parts! Figured it made more sense to seal them all before I put it together, instead of doing it afterwards.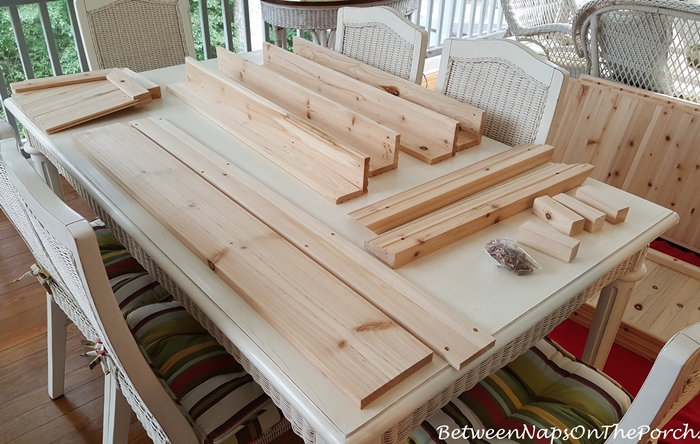 Recent Shopping Finds
Okay, I know it springtime and summer begins in just a couple of weeks, but it's going to be winter again one day. I've been wanting a pair of boots like this for a few years but all the ones I found were pretty pricey. I couldn't believe how good the price was on these! I got the brown, suede leather boots for just $15.95. The price was so good, I went ahead and bought the black ones too for $19.67.
They are available in three colors. Unfortunately, I don't think the savings are quite as awesome on all the sizes, not sure why the prices vary according to the size you wear. I wear a 7 and they fit true to size for me. They feel wonderful on and sooo warm! Boots are available here: Winter Boots
Update: Unfortunately the seller has raised the price up to $44 on all sizes. Still not a bad deal, but not as good as before.
Sperry Boots
The other amazing deal I got recently was on a pair of Sperry Duck Boots. I LOVE Sperry Duck boots and have always wanted a pair in this bright red color.
They normally sell for $120 at the Sperry website, Nordstroms and most online stores. I found them recently on sale for $44.99 and I used two coupon codes to get an additional discount with free shipping. My final price was $35.99.
Such a great price for these boots that normally sale for $120!
Below are the two coupon codes I used to get the price down even further from the original sale price and to get free shipping. You'll find these boots on sale here: Sperry Salt Water Boots My favorite plaid boots by Sperry are on sale here: Plaid Duck Boots The same coupon codes should work for them, too.
For fall, I just ordered this pair of Sperry Top-Sider shoes that I've had on my wish list for a few months. I find them to be sooo comfortable. This will be my third pair of Top-Sider shoes, I love them that much!
I was afraid these would sell out if I didn't order them now since it appears they are getting low on stock. I love the tartan design. Can't get enough of tartan! They are available here: Sperry Top-Sider
The other thing I ordered to go with my shoes are Sperry Top-Sider Micro Liner Socks. They are designed so they won't show when worn with their the shoes. They are also supposed to also stay up and not slide down into the shoe, which is very important to me. The reviews were really good so hopefully that features works well. They come in several colors and are available here: Sperry Top-Sider Socks
Talbots
Talbots has a great sale going this weekend. With the code JUNE25, you get $25 off orders over $125. Love this green and white dress for summer! It's available here: Tropical Dress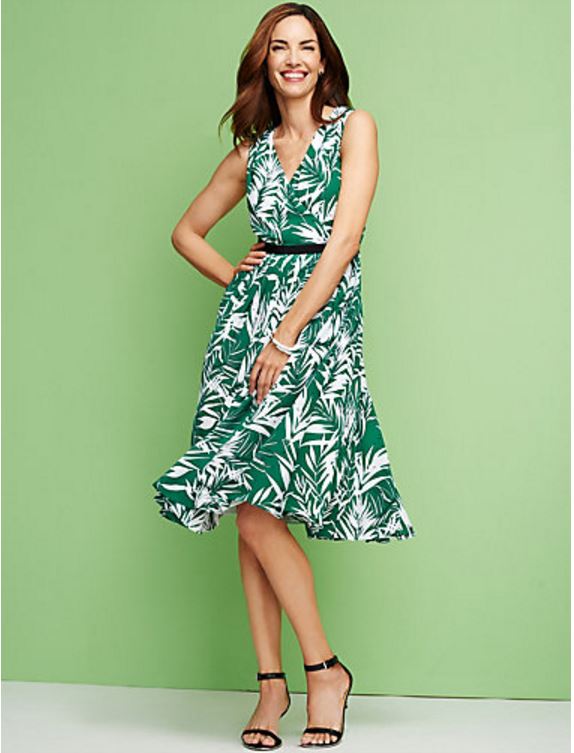 I'm also crazy about this top, available here: Tropical Top
Pottery Barn
Pottery Barn has a great sale going and this beautiful spring bedding caught my eye. It's available here: Spring Bedding In addition to the sale, you get free shipping with the code: FREESHIP
DASH BUTTONS
Anyone else as excited about the Dash buttons on Amazon as I am? I've purchased 4 and have used 3 of them so far and they worked like a charm. Here's how they work:
If you have an Amazon Prime membership, you can purchase a dash button for $5 for any product you regularly use. When it arrives, you link it to your wifi at home, which I found super easy and fast to do. Then, when you're running low on that item, you press the button and it appears on your doorstep 2 days later. Magic!
So far I've used it for Bounty Paper Towels, Charmin Bathroom Tissue and Glad Kitchen Trash Bags. I haven't used the one I have for Tide detergent yet, but I do have that button, too. Oh, and when you press the button the first time to order, the $5 you spent to buy the button is credited toward that first order, so the button ends up being free.
When your button arrives, you pull off the sticky tape on the back and mount your dash button where it's most convenient. For example, the one I have for Charmin bath tissue is stuck on the wall inside the linen closet in my master bath. I linked the Bounty one to their paper towels and stuck it inside the cabinet where I keep paper towels.
When your button first arrives and you're activating and linking it to your wifi, you choose from a list of products that you want the button to order when pressed. Charmin makes several types of bath tissue, so I checked before I ordered the button to make sure the kind I typically buy was one of the products available to link the button to, and it was! You can see all the products that can be ordered via the press of a button here: Dash Button
I absolutely LOVE this system. I keep checking to see if they have one available for Kleenex tissues because I use those in almost every room of my home and would love to be able to order them this way. I think this is a genius idea for those items we use a lot and never remember to buy until it's too late and we're almost out. No more lugging home big packages of paper towels and bath tissue!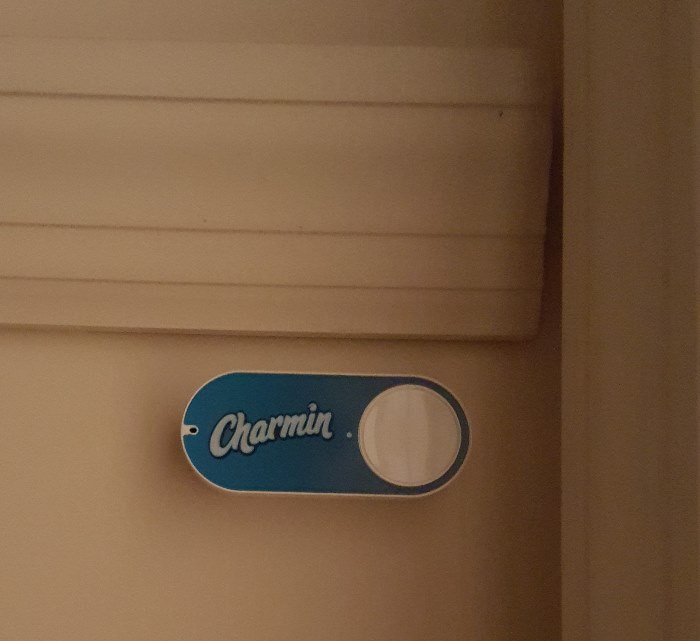 I get the biggest charge out of pressing the button and knowing I just ordered more trash bags or bath tissue, all at the simple press of a button. You'll find all the Dash Buttons here: Dash Buttons.
They keep adding more products every day so if you don't see a product you buy available yet, check back. If you see one for Kleenex tissues, let me know!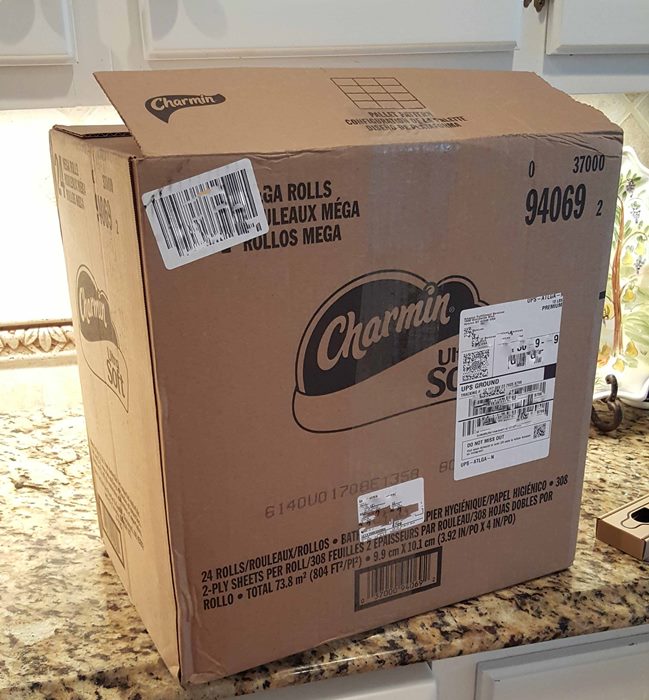 Happy Weekend! Hope you have a wonderful one! I'll be varnishing a potting bench for part of mine!
Follow Between Naps on the Porch on Instagram here: BetweenNapsOnThePorch
*If a post is sponsored or a product was provided at no charge, it will be stated in post. Some links may be affiliate links and as an Amazon Associate, I may earn from qualifying purchases. *