Back in 2015, I made a small change to my front porch that had a huge impact. I changed out this dinky, not-so-nice-looking doormat for a bigger, better one.
I was amazed by how it transformed my entrance! What a dramatic difference a doormat can make! This one below looked beautiful for many years. After about 5 years, I decided to order a new one since the original one shown below was finally starting to fade a bit. I was so disappointed when I discovered it was no longer available. I looked at all the other door mats they had available, but none of the designs were as pretty to me as the one I already had. So I just decided to wait in hopes one day I'd find it again.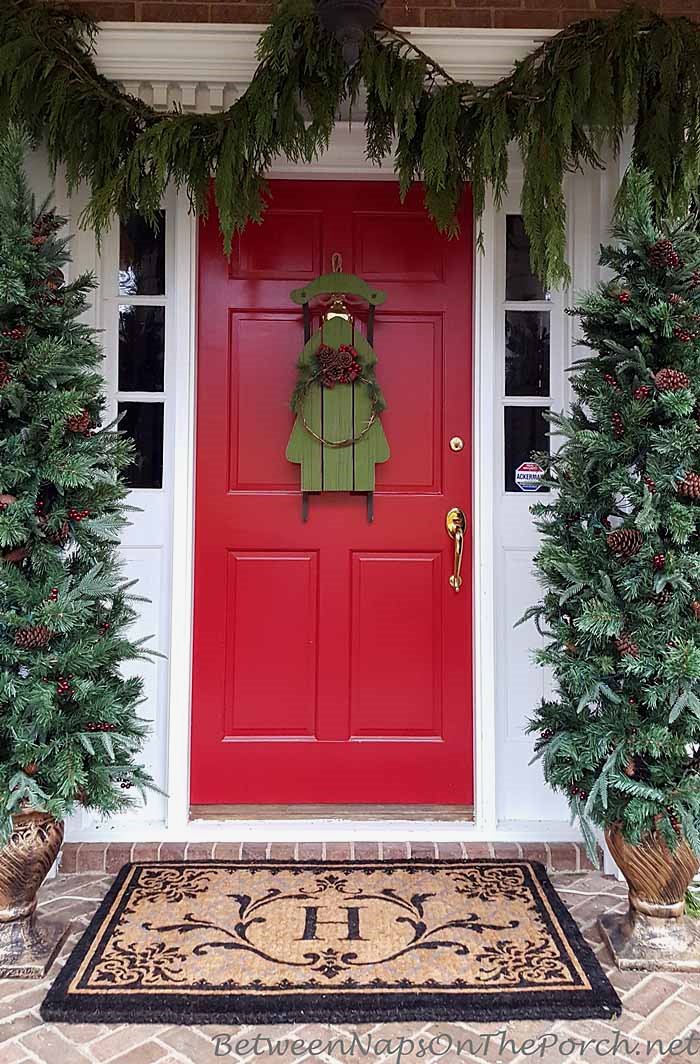 It's been an additional two years since I first looked, so my current doormat is 7 years old now. On a lark, I decided to check the website to see if they had any doormats that I liked. I couldn't believe it when I saw my favorite doormat was back in stock! Plus, it was on sale! I'm so happy they brought it back! I just ordered it again in the same size I ordered before, which is 30 x 48 inches. Structurally, the old doormat is still fine, it's just faded after being out on my porch for 7 years. I don't think I've ever kept any doormat that long before! I'm going to keep my old one and use it for another outside door, but I'm so excited to be getting a new one. With the holidays upon us and the season of entertaining almost here, now is a great time to freshen up our porches. If you would like a monogrammed doormat, you'll find this one available once again here: Monogrammed Doormat.
Are you an Amazon Prime member? Amazon is having their "Early Access Sale" for prime members right now, so if you're not a Prime member this is definitely a great time to join. I love their 2-day shipping!
Since today is the first day of the sale, I've been checking out the deals. I was stunned to see they have Peloton Bikes available for a much, much better price than what I paid when I purchased mine from Peloton several years ago. When I purchased my bike, I paid right around $2,000. I think recently Pel0ton dropped the price to around $1,500, but in the Prime Early Access Sale, they are on sale for $1,225.00! Wow! If you've ever wanted a Peloton Bike, this looks like a great time to get one. You'll find the bike on sale here: Peloton Bike. I very much recommend getting a mat to go underneath, no matter if you're placing it on hardwood floors, tile, or carpet. You'll find the mat here: Bike Mat.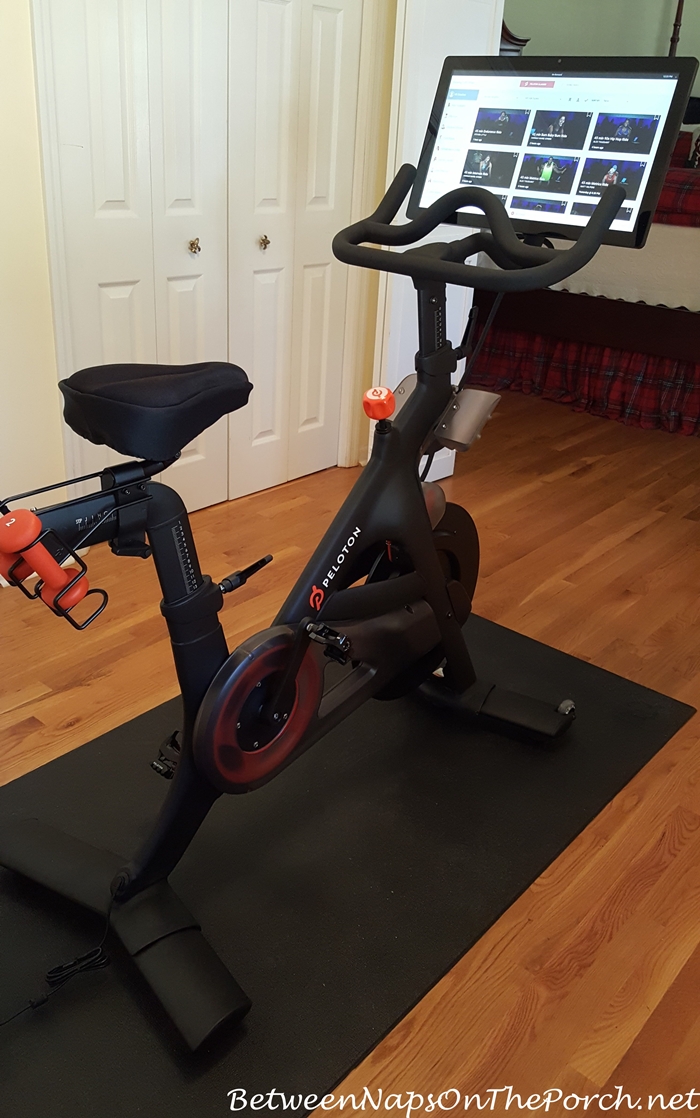 When I first got my bike, I purchased Peloton's original cycling shoes. They've improved their shoes a lot over the years and I just purchased this style a few months ago. They are so much more comfortable than the original Peloton shoes because they aren't so rigid in their design. They are also on sale, you'll find them here: Peloton Cycle Shoes on Sale. You'll find a lot of other Peloton gear (like biking clothes and accessory items) on sale here: Peloton Clothes and Accessories.
A few months ago, I purchased my first cordless vacuum and I couldn't believe how fast I was able to vacuum almost my entire house! Amazing how quickly you can move when you are using a lighter vacuum and aren't tethered by an annoying cord. I don't own a Shark vacuum but I hear they are amazing. My daughter-in-love has one and really likes hers. The Shark Cordless Vacs are currently on sale. This one has great reviews and you'll find it on sale here: Shark Cordless Vacuum.
If you prefer a regular corded vacuum, those are also on sale here: Shark Corded Vacuum.
Shark now has a robotic vacuum! The price of robotic vacuums has really come down a lot, so this tempted me! It's currently on sale here: Shark Robot Vacuum. I like that it can be controlled from a phone. So cool!
One of my favorite puzzles is currently on sale in the Early Access sale. I loved doing this one!
If you need a cozy puzzle for working this fall, you'll find it here: Cozy Puzzle. I'm feeling the urge to get out my puzzle board!
My favorite (and addictive) board game is on sale right now. My oldest grandson and I are so obsessed with this game, last time I was there visiting, we played a game early one morning before he headed off to school. I am NOT a morning person by any stretch of the imagination, so that tells you how much I like this game that I was happily playing it with my grandson in the early morning hours before school! Ha! It would make a great Christmas present for a family or really anyone who enjoys board games. You'll find it currently on sale here: Catan.
A few months back, I got a wild hair and decided I wanted to conquer the Rubik's Cube. I can't remember now what inspired me to attempt it, but after quite a bit of research, this was the cube I purchased. It is supposed to be designed to make turning/working the cube a lot more fun. While I waited for my cube to arrive, I watched a bunch of videos and THIS ONE is the video that I found best explained the most common set of algorithms for mastering the cube. I got through the first step which is making the daisy (as seen in the photo below) and almost got all the way through the second step before I got distracted by the whole garage renovation process. As I recall, there are 6-7 algorithms to learn to work the cube.
I'm determined to work on it this winter and solve it! I want to get to the point where if I see a Rubik's Cube, I can pick it up and solve it in 5-10 minutes. I'm not going for any land speed records, just want to be able to look a Rubik's cube in its multi-colored face and not feel defeated! Ha! Any Rubik's Cube masters out there? This cube would make a great Christmas present or stocking stuffer! Unfortunately, it wasn't on sale when I purchased mine, but it's on sale now here: Rubiks Cube.
Over the years, I've purchased quite a few of these Buffalo plaid napkins. I probably have them in 4 or 5 colors now, and I really like them because the small scope of the plaid pairs so well with other patterns/napkins.
I just ordered this design for fall. Love the colors! If you're in need of napkins for autumn, you'll find these here: Buffalo Check Napkins for Fall.
Okay, I'm off to scope out the Prime sale, lots of great items are on sale now. You'll find ALL the items that are included in the Prime Early Access Sale here: Prime Early Access Sale. Happy Shopping!
*If a post is sponsored or a product was provided at no charge, it will be stated in post. Some links may be affiliate links and as an Amazon Associate, I may earn from qualifying purchases. *