Stressful Two Days!
Did you notice the blog was kinda wonky on Friday and Saturday? My host company was trying to help me figure out what was going on. They thought the server was being overwhelmed with bot traffic, the type that attempts to hack into a server in an effort to take it over. They had no suggestions on how to stop it other than turning up the security level of the blog to the "I'm under attack" mode. My gut was telling me that the site was not under attack…that just made no sense.
If you visited the site and saw a message saying your browser was being confirmed, that was a precautionary step we had in place to keep the server up and running despite the "supposed" bot traffic. In the end, there was no heavy bot traffic, just a very bad plugin that had been working fine but was suddenly malfunctioning.
During the time this was happening on Thursday and Friday, trying to solve the mystery of what was going on consumed all my time and energy. A super savvy technician eventually found the culprit. The plugin has been banished from the blog and all things have returned to normal, maybe even better than normal since there's no telling how long that plugin had been slowing things down.
Hopefully, through the chaos of the Thursday and Friday blog drama, you were able to access the blog and visit the beautiful tables linked for this week's Tablescape Thursday. If not, please check those out here: Tablescape Thursday.
What Carry-on Bag Did I Choose?
Thanks so much for all your suggestions and thoughts about what carry-on suitcase would be the best choice when I travel to England for a Literary Tour this summer. I think I'll probably go with the more practical choice and buy another Away bag with the removable, built-in charger that I really enjoyed during my trip to Egypt. If I do that, I'll definitely go with the non-aluminum version this time.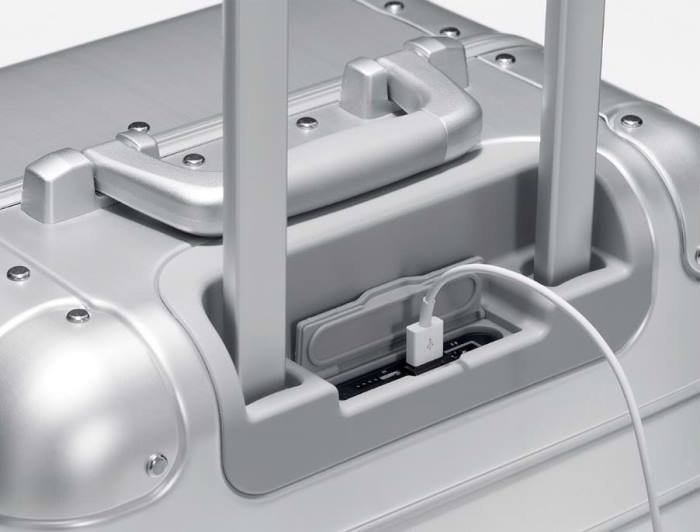 I had thought about not taking my laptop at all, possibly eliminating the need to take a carry-on bag since that's the most important item that always goes into my carry-on…that and all the cords, mouse, etc… that goes with it. But sure as I don't take my laptop, I'll get to Europe and have something go wrong, like another rogue plugin. So, the laptop will probably go with me unless I can find a super-lightweight alternative that will fill the void and go inside my "personal item" bag. So we'll see–fortunately, I have plenty of time to decide. Thank you again for all your input!
Soup Time!
I bought all the ingredients this evening to make this tomorrow.
So this will be going on tomorrow. If you're in the mood for some comfort food, you'll find the recipe here: Vegetable Beef Soup. Bonus: It makes your whole house smell insanely delicious for the entire day! Anyone who visits or lives with you will be going nuts! lol So get ready to hear, "Is the soup ready, yet?"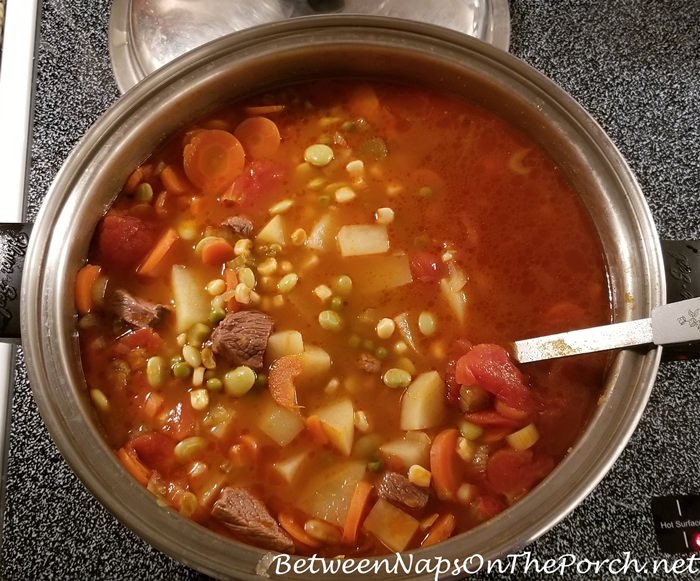 Big L.L. Bean Sale
L.L. Bean is having a big 25% off sale on everything on their website. I guess they are getting ready for spring and want to clear out all the winter gear. They are a lot of winter boots, fleece tops, beanie hats and coats on sale. Catch the sale here: L.L. Bean.
My daughter-in-law was eyeing these boots that are already on sale for $109. With an additional 25% off, that makes them only $82. They would look great with skinny black jeans, jeggings or yoga-style pants. Sadly, they don't have her size (Size 7) but they do have sizes 8 & 9 left, so get 'em while ya can. You'll find them here: Boots.
Remember my favorite L.L. Bean boot? It always sells out every single time they bring it back. It's currently on backorder until the end of April, but if you've been hoping to get this boot, now is a good time since it's 25% off. I've never seen it on sale unless they were having a sitewide sale like they are right now.
I just ordered a pair for my daughter-in-law since she tried mine on while I was visiting for Christmas and loved them. I'm hoping they will get them back in stock sooner than the end of April, but if not, at least she'll have them for next winter and all the winters to follow.
I love these boots! I love that there are no laces to deal with like you see on so many winter boots. They are super comfortable, I sometimes wear them for several hours after arriving back home because they are so comfortable, cozy and warm. You'll find them here: Boot.
Enjoy your weekend! See you Monday for Metamorphosis Monday!
*If a post is sponsored or a product was provided at no charge, it will be stated in post. Some links may be affiliate links and as an Amazon Associate, I may earn from qualifying purchases. *