Welcome to the 575th Metamorphosis Monday!
Happy Monday! I hope you had an awesome weekend! Before I get into my Met Monday post, I wanted to share a few thoughts I had this weekend about the sweater shaver I just purchased a few days ago. I know several of you have shared stories from the past where you used an electric shaver/pill-fuzz remover and ended up having the device cut your sweater.
I used to have a very inexpensive, tiny shaver many years ago and though it never cut a sweater, it worked rather poorly. The one that I purchased recently (shown below on the right) is a gazillion times better. (You'll find it available here: Sweater Shaver.)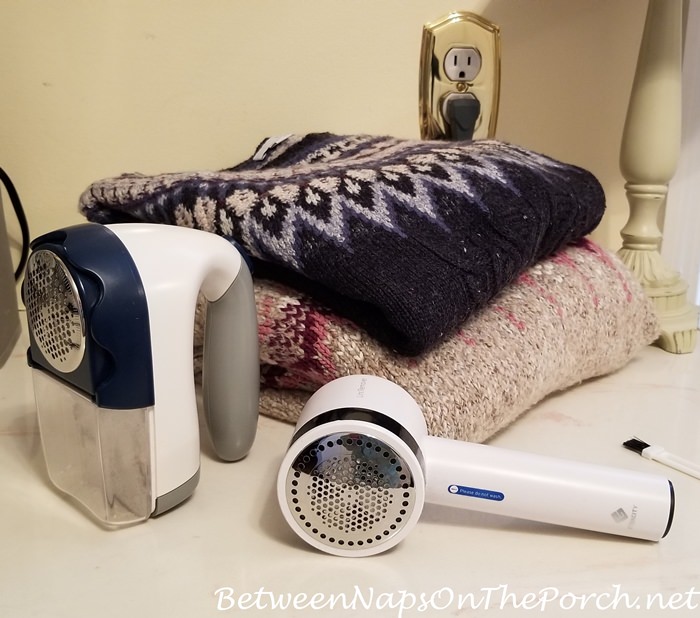 So here's my recommendation if you decided to buy this sweater shaver or any electric/battery operated shaver
1. Buy a quality shaver…spend a few $ to make sure you're getting a good one.
2. Don't use the shaver on really lightweight, fragile sweaters. I doubt I'll use the shaver on any of really lightweight cashmere sweaters since they are so delicate/light. I'll just use my sweater combs for those. These are the combs I use for my more delicate cashmere sweaters. They are also great to take along while traveling. You'll find them available here: Sweater Combs.
3. Important: Look over your sweater before using the shaver to see if you have any snags/threads sticking out. If you do, the shaver could suck those in and cut them. If you find you do have some threads sticking out, use a little snag repair tool to pull those back to the underside of the sweater before using your shaver.
This is the one I use whenever I get a pull. You'll find it available here: Snag Repair Tool.)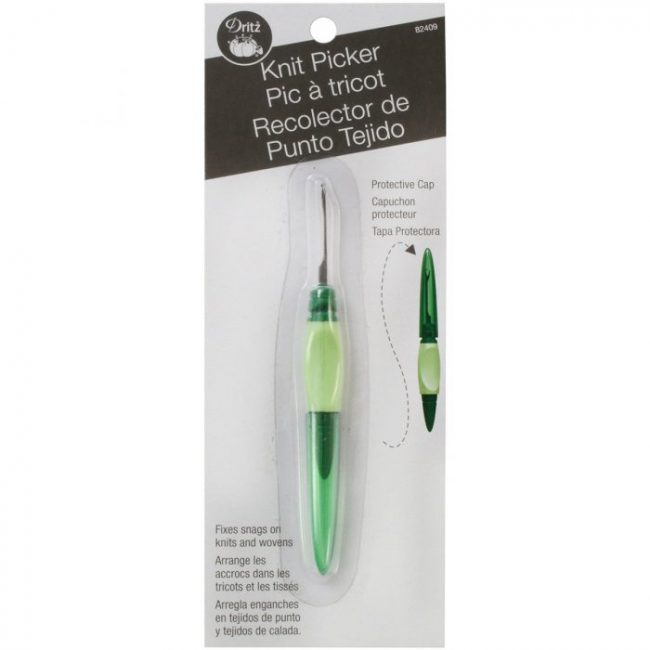 4. Also, Important: Spread your sweater out on a flat surface like a table or counter when using your sweater shaver. Don't ever use the shaver on your sweater while you're wearing it or while it's on a soft surface like a bed. The instructions that came with my shaver emphasize using it on a flat, firm surface and not using it on a sweater you are currently wearing.
So far I've used my shaver on three sweaters and all has gone well. I think if you follow these basic rules, you'll be fine and won't damage your sweaters.
5. One last tip: There's no need to press down hard, just normal pressure as you move the shaver over the top of your sweater works great.
Just wanted to pass these tips along in case you have or buy one of the battery-operated/electric sweater shavers like the one I just purchased recently.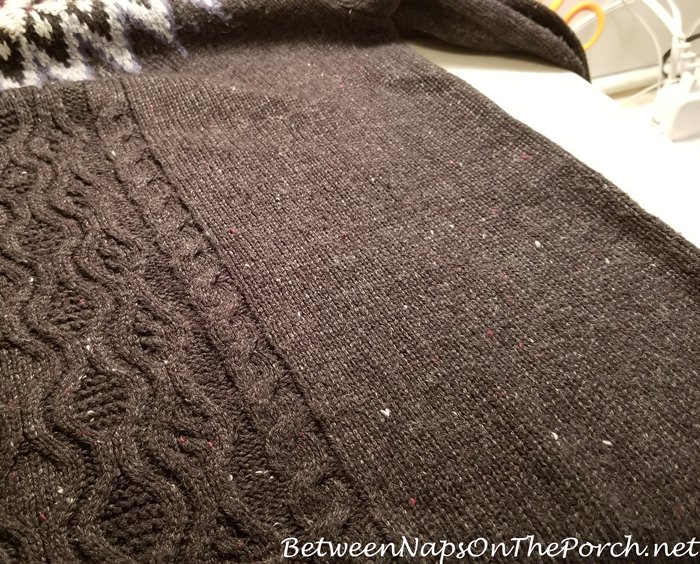 Metamorphosis Monday
Okay, now to the real purpose of today's post. 🙂
I've shared these L.L. Bean boots many times here on the blog. I have several pairs of duck boots and love them all, but these are hands-down my favorites. They are so easy to slip on and are very warm. Plus, they go with every outfit I own which is super convenient! (Boots are available here: Shearling-Lined Duck Boots.)
I wore them on a rainy day recently to run errands. When I got back home, before changing I made myself a snack of pecan and jelly crackers. I know that sounds weird. I love peanut butter but whenever I eat it, I feel yucky afterward and my breathing can get a bit raspy, so I substitute pecans, instead.
Anyway, a few days later I pulled out my boots to wear them again and I was horrified to find a big ole blop of jelly on my right boot. I'm always saying how comfortable these boots are, so comfortable that I sometimes forget to take them off when I get home. This is what I get for not changing out of my boots as soon as I got back home. 🙁
I freaked out when I saw the jelly on the boots and immediately wiped it off before taking these photos, but you can see the ugly stain it left behind. It had even dripped down a bit so it stained the boot in two places. Arggg!
After getting the jelly off, I used these Weiman Leather Wipes that I've raved about so many times here on the blog to clean the spots where the jelly had landed.
Here's how my boot looked the next day.
I don't know how the wipes work, but they've never let me down. I love them!
I just realized I need to go back and clean the smaller spot at the bottom, I don't think I ever used the leather wipes on that spot, I was so focused on the bigger spot above. Anyway, I'm very pleased with how well it cleaned the jelly spot off, and from now on I will take off my boots before I eat anything! lol
I just purchased two more containers of these wipes recently. I was down to my last container and didn't want to run out. I use these to wipe off all my leather boots and bags periodically to keep them looking brand new. Not only does it clean leather, but it also conditions it. Definitely recommend these if you need an easy, convenient way to clean your boots or leather bags.
Saying that, I recommend testing any product on a small, inconspicuous spot the first time you use it, just to make sure you don't have any issues. These aren't designed for patent leather and some leather isn't meant to be cleaned, so just read the directions first before using them.
And don't eat jelly anything while wearing nice clothes or boots! lol
You'll find these wipes here: Leather Wipes for Cleaning and Conditioning.
Looking forward to all the wonderful Before and Afters linked for this week's Met Monday!
Pssst: Did you know Between Naps On The Porch is on Instagram? You'll find me on Instagram here: Between Naps On The Porch.
Like to know when a new blog post is up and available to read? Subscribe for email updates, it's free and your email will never be shared.
Subscribe here: Subscribe for free post updates via email here: Subscribe.
Metamorphosis Monday
Metamorphosis Monday is a party that's all about Before and Afters. If you are participating in Met Monday, please link up using the "permalink" to your MM post and not your general blog address. To get your permalink, click on your post name, then just copy and paste the address that shows up in the address bar at the top of your blog, into the "url" box for InLinkz when prompted.
In order to link up, you'll need to include a link in your MM post back to the party so the other participants will have an opportunity to receive visits from your wonderful blog readers.
This party has ended, click button below for the links to all who participated.
*If a post is sponsored or a product was provided at no charge, it will be stated in post. Some links may be affiliate links and as an Amazon Associate, I may earn from qualifying purchases. *