This is our weather right now, it's unbelievably gorgeous outside today. The daffodils and Tulip Magnolias are blooming beautifully! I think the Red Bud trees may already be done, spring has come so early this year!
I love being at home but all this sunshine pulled me out. I've been hoping to visit HomeGoods to see what they had in for spring. I was hoping for some St. Patrick's Day dinnerware.
All I found was this one lone plate. Cute, but I can't do a lot with just one small plate.
You can see my current St. Paddy's Day plates in the background of this photo below.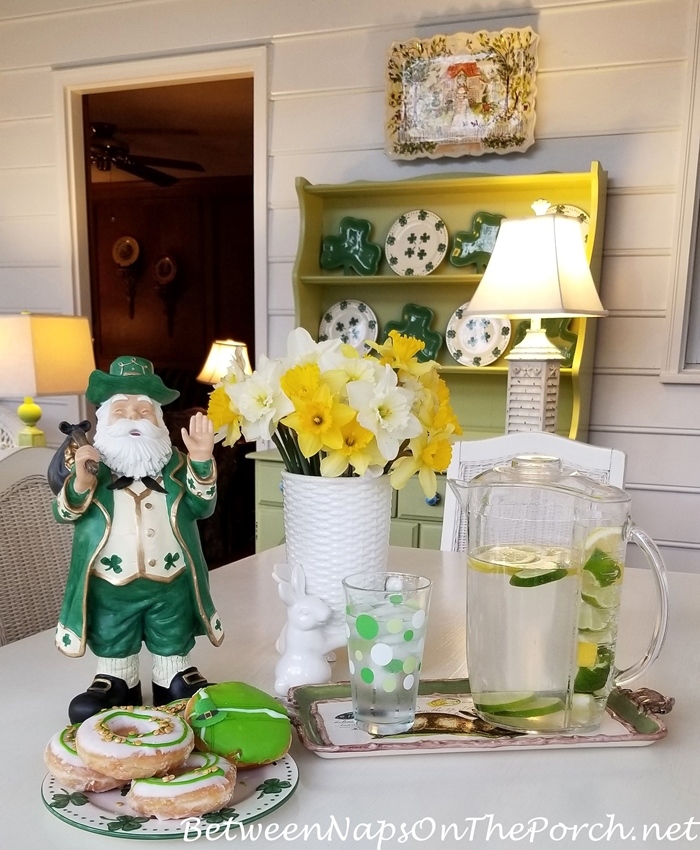 By the way, if you are looking for St. Patrick's Day pillows similar to the ones I decorated with last year, they have some really cute ones out this year.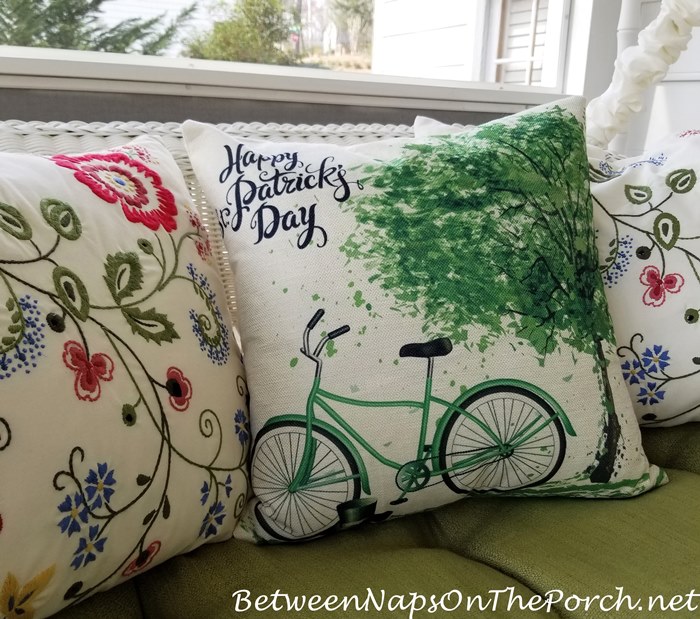 These are the same size and similar to the ones I bought last year. You'll find this collection here: St. Patrick's Day Pillows.
These are cute with the buffalo plaid background…the are available here: St. Patrick's Day Pillows.
I think this collection may be my favorite though. I love the tartan/plaid! These can be found here: St. Patrick's Day Pillows.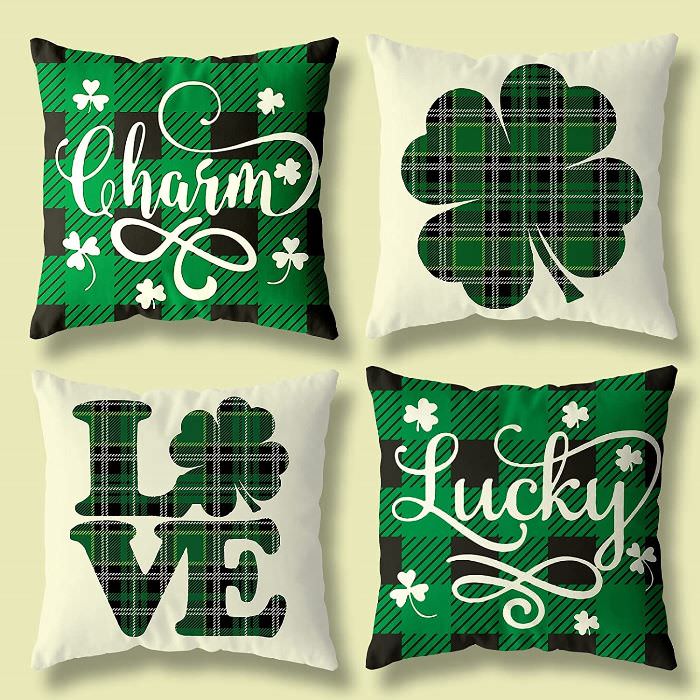 I snapped a few photos of what I saw while in HomeGoods. The prices seemed a bit high on the outdoor furniture. I think the price you see below was for just the two rocking chairs and the small table between them. Doesn't that seem a bit high?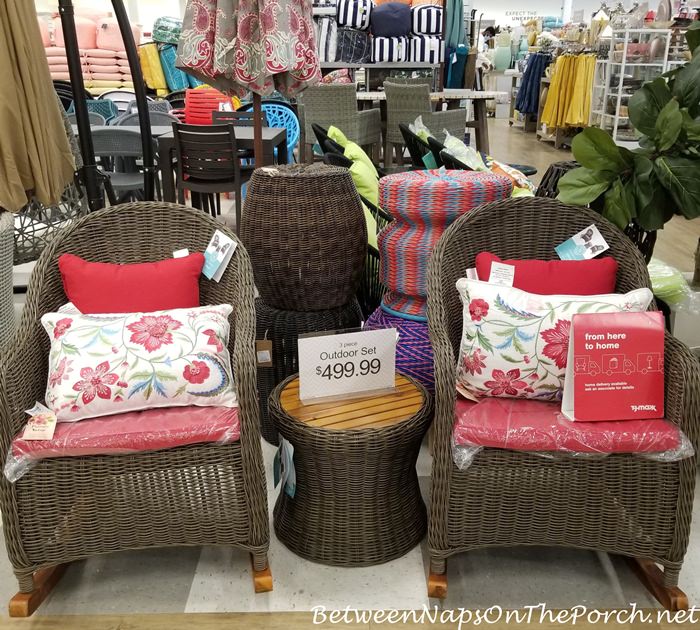 This teak bench was really nice! I love a teak bench in the garden and they hold up amazingly well.
They did have some cute Peter Rabbit dinnerware displayed.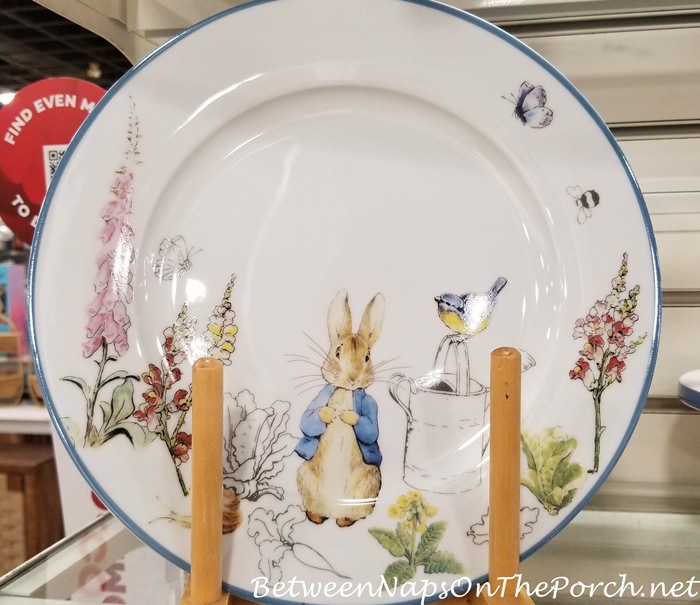 There wasn't a lot available but it looked like there was enough for a table of six.
I came close to purchasing this flatware but both sets had a badly damaged piece among those displayed on the top. The print was scraped off pretty badly on one of the pieces of both sets.
I saw a lot of pretty tablecloths!
Beautiful lemon dinnerware…
They had tons of melamine dinnerware.
This blue dinnerware is interesting. What is that design?
More melamine…
Lots of Easter/Spring decor…
I saw plenty of nautical/beach decor items, too!
Tons of pillows for spring!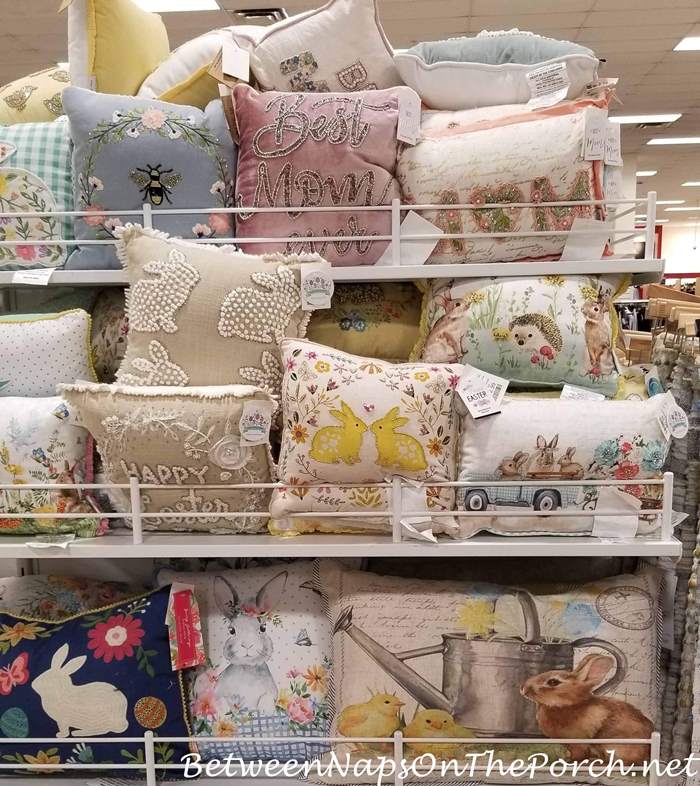 These were embroidered and really pretty!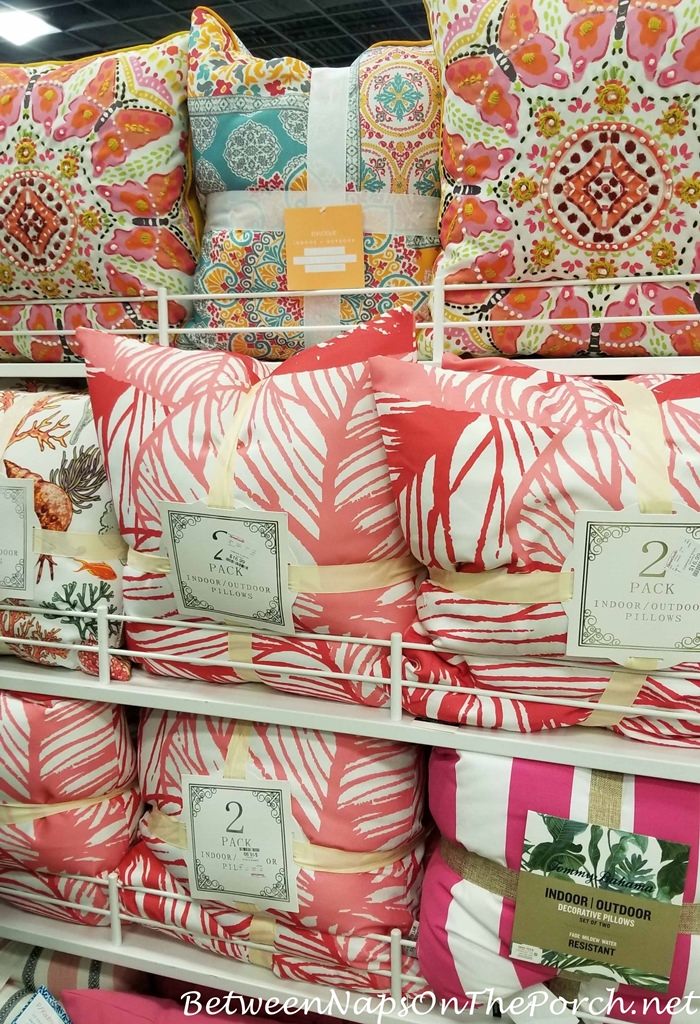 More nautical/beachy decor!
I really like this pale aqua-blue/green garden stool! Would be great in a beach house.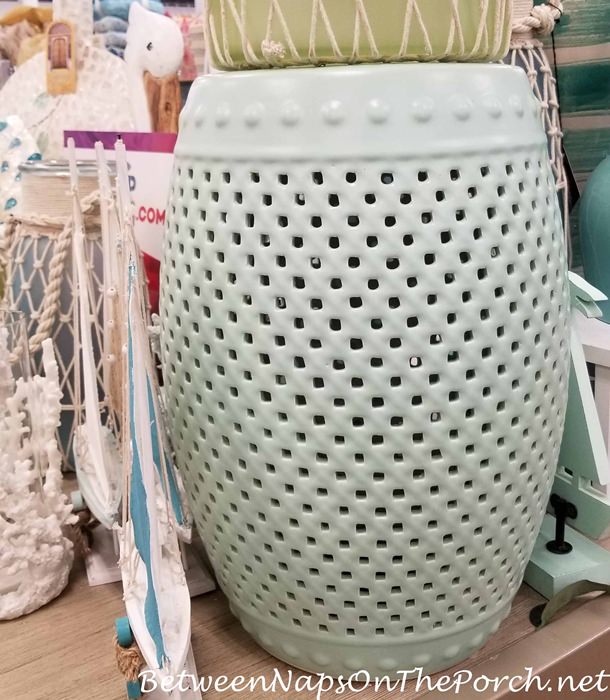 So what did I buy? I couldn't pass up these daisy glasses!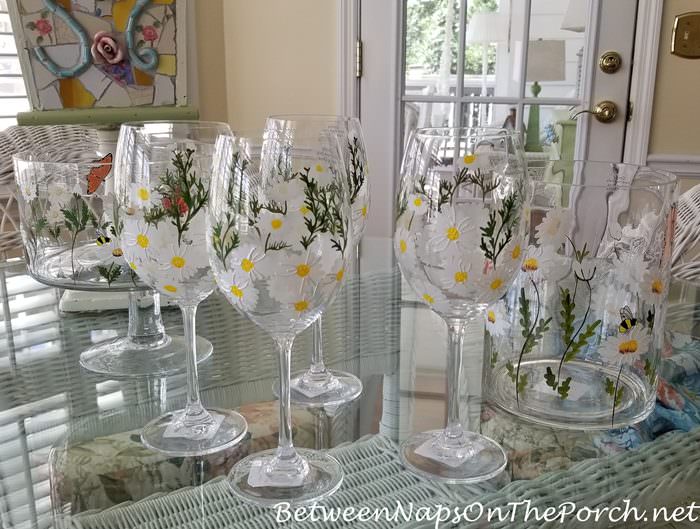 I also purchased the matching trifle bowl. I have a trifle bowl but it's really large, which is great for serving dessert for a big party. But it's a bit too big for preparing/serving dessert for a family dinner or a small dinner party. I love the size of this one, it should be just right for smaller gatherings. Wonder what else I can use it for this spring/summer? Got any ideas?
Occasionally, I get questions about why I don't use more tablecloths in my table setting. I like tablecloths but I find them a bit restrictive since they can be so patterned, at least some of them. I did purchase this colorful beachy tablecloth in Marshalls a few weeks ago. I will have to see what dinnerware I have to use with it–I have a few ideas in mind.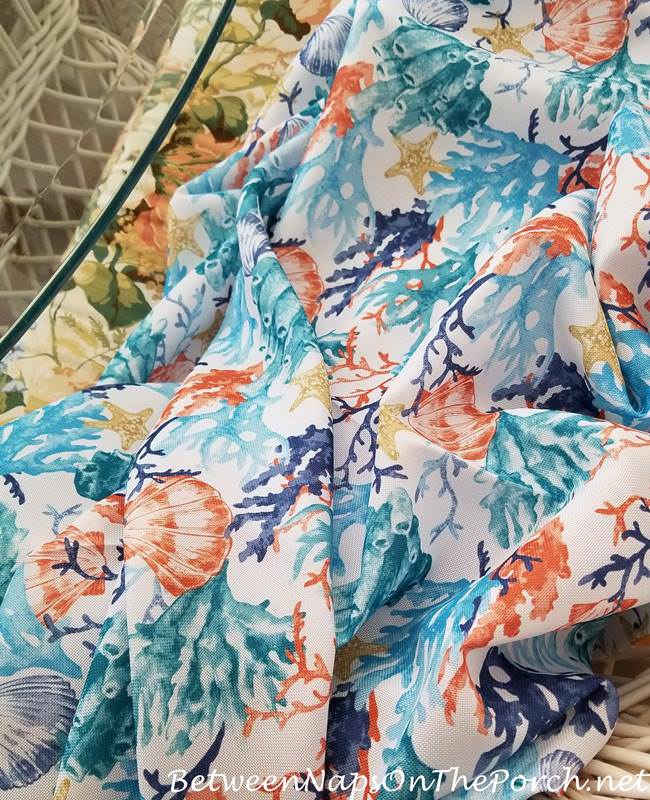 I hope you are seeing some sunshine in your neck of the woods!
*If a post is sponsored or a product was provided at no charge, it will be stated in post. Some links may be affiliate links and as an Amazon Associate, I may earn from qualifying purchases. *