It's spring break time for many families right now, including my grandsons. In my area, spring break starts next week. Do you have plans to travel for spring break or this summer? After the last few years of everyone staying home so much, I have a feeling this is going to be a huge summer for travel.
If you've been reading BNOTP for a bit, you know I love a beautiful handbag, especially wicker bags for summer. But when it comes to travel, my priorities and the features I look for in a handbag completely changes. Of course, I still want any bag I carry to look attractive, but this is one time where convenience and built-in safety features take prominence over everything else.
When I first began traveling back in 2015, this was the bag I purchased.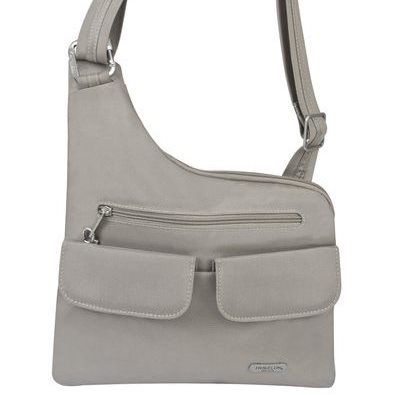 This bag includes a lot of great safety features, like straps that can't be cut through with a knife by a bad guy riding by on a motorbike. Sections of the bag are slash-proof so they can't be cut through with a knife. That actually happened to a BNOTP reader once while wearing a fanny pack/bumbag on vacation. Her hubby chased the perpetrator down who, fortunately, ended up dropping everything in her attempt to get away.
The safety features continue inside with RFID protective pockets for credit cards. Those prevent a bad guy from scanning and stealing credit card numbers.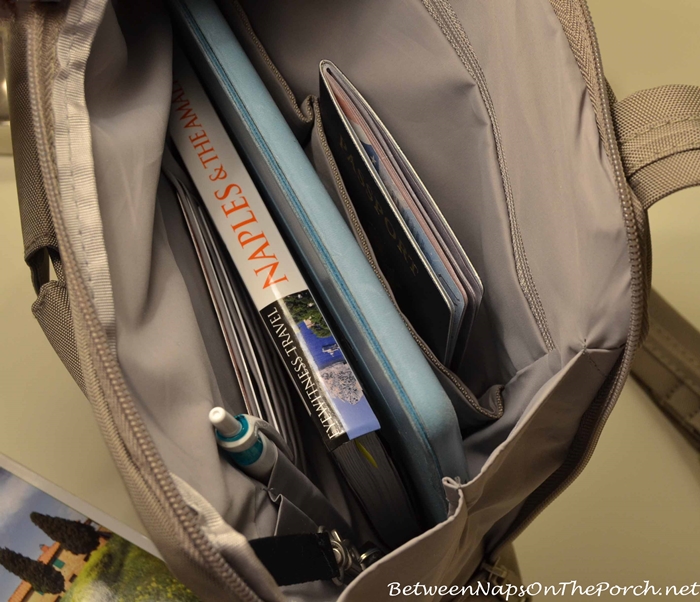 This bag still exists only it's been improved since I first purchased it. The two small pockets up front are now one nice large pocket that will hold a lot more than the two smaller pockets did. I like that much better because I always had trouble remembering which pocket held what, in my original bag. Notice how the zipper hook latches to the little metal ring on the left. That keeps a bad buy from unzipping it when you're not looking. Love that!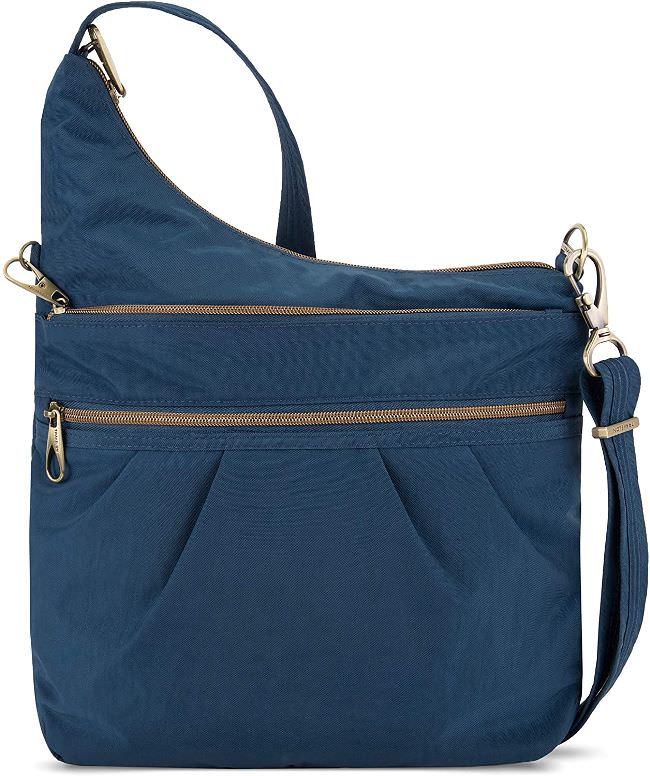 This bag still has a large pocket across the back. That's a great place to stick a cell phone, maps, or a guidebook.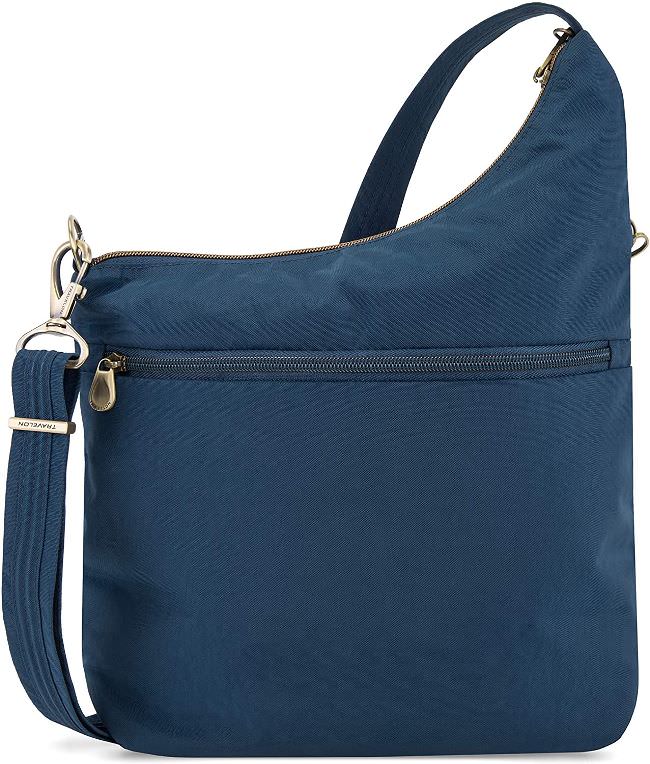 This diagram below shows all the built-in safety features that make this bag so awesome! I still think it's an excellent choice for travel. You'll find it available in 5 colors here: Travel Bag in 5 Colors.
My Second Travel Bag
As I continued to travel, I ended up taking a couple of trips to countries where it's advised visitors do not drink the water. I realized I needed a bigger bag or at least one that was large enough to hold a water bottle. This was the bag I purchased and it's the one I've been using for travel ever since. Pockets are located on each end of the bag and they are the perfect size for holding a water bottle or some type of drink.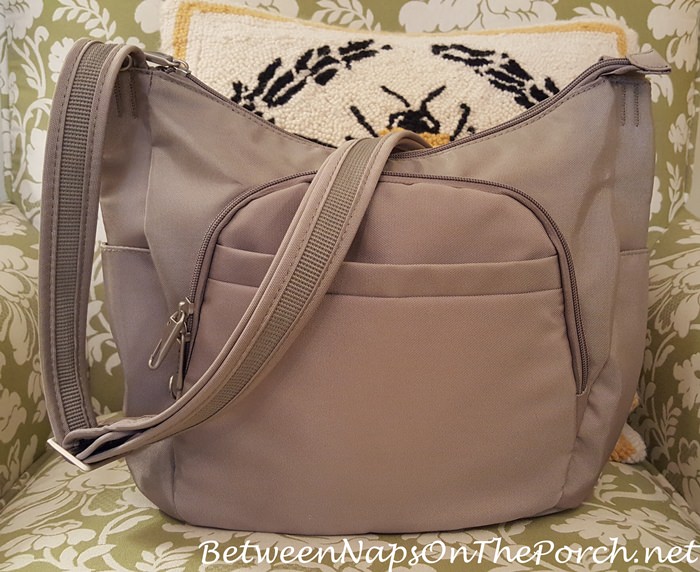 Here's how a pocket on one side looks with a standard water bottle inside. Update: As Nancy mentioned in the comments, the side pockets are also great for carrying a small umbrella or sunglasses.
This bag was perfect for my trips to Morocco and Egypt. Since the bag is easily worn crossbody, you forget you even have it on, so I never had to even think about where to put my water bottle. This bag is available in 6 colors here: Travel Bag with Pockets for Water.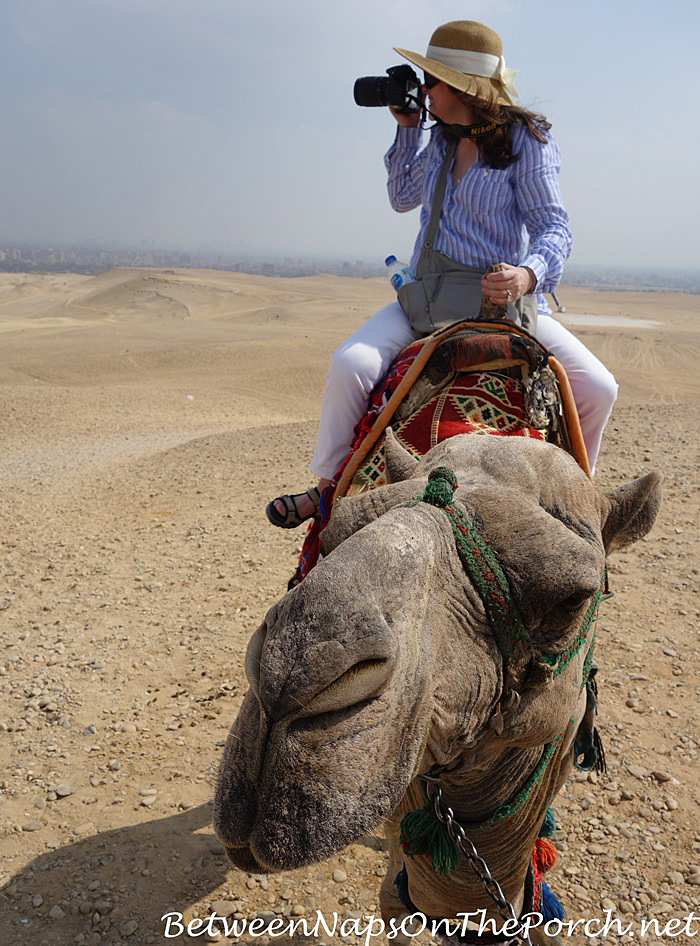 It's so, so important when traveling to areas where crime is sometimes an issue, that you're carrying a bag that is specially designed for travel. The bag above saved me from having my trip to Egypt ruined and that's no exaggeration! While walking through a popular market in Egypt, a scammer attempted to scan my credit cards with a device like this.
She failed miserably because the bag was doing its job protecting my cards from being read. She ended up giving herself away because when her evil card scanner wouldn't work, she crept closer and closer thinking she wasn't close enough. She ended up bumping into me and that's when I caught her in the act. You can read more about what I did when that happened in this previous post: How I Foiled a Pickpocket Thief in the Khan Al-Khalili Bazaar in Cairo. Needless to say, I will never travel to another country without this bag!
If you don't have a bag with built-in protection for your credit cards and passport, consider purchasing these RFID protective sleeves. They are very inexpensive and will protect your cards from being scanned at home and abroad. I use these here at home in my regular handbags and they give me great peace of mind that someone isn't going to sidle up to me in a crowd, scan my debit card, and wipe out my checking account.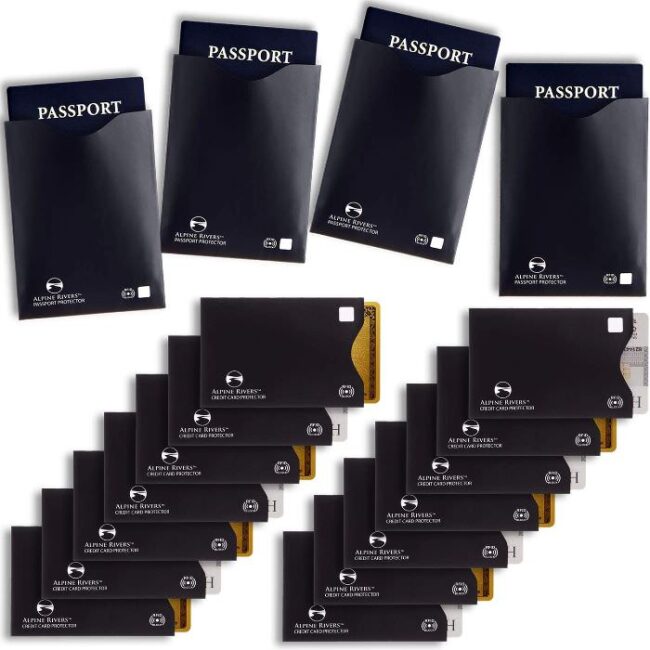 They also have colorful ones that are color-coded in case you carry several cards and want an easy way to tell them apart in your wallet. Those are available here: RFID Protection for Credit Cards & Passports.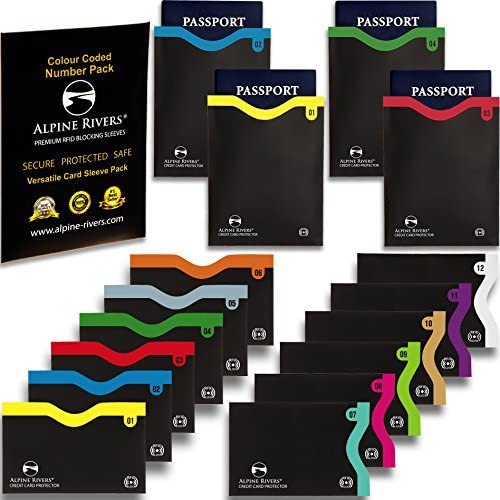 These are the two bags I have used and recommend when traveling abroad or even at home:
1st bag I purchased: Travel Bag in 5 Colors.
2nd Bag I purchased with pockets for water/drink: Travel Bag with Pockets for Water.
Do you have any trips planned this spring or summer? I'm not sure if I'll travel this summer or not since I'm trying to save right now for bathroom renovations. I would much rather be traveling!
*If a post is sponsored or a product was provided at no charge, it will be stated in post. Some links may be affiliate links and as an Amazon Associate, I may earn from qualifying purchases. *