Welcome to the 687th Metamorphosis Monday!
I was hoping for this week's Met Monday, I'd be able to share the two screened doors I had custom-made a couple of years back, installed out on the porch. Unfortunately, when the contractor and his crew arrived to install the doors, we discovered the doors were a tiny bit too snug for the openings.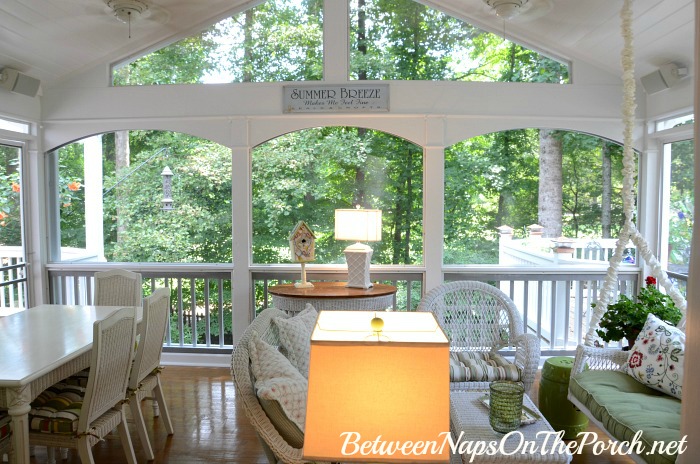 When I ordered the doors, I had measured the openings exactly down to the 16th of an inch for the carpenter who would be building them. I communicated that information to him, thinking he would make them slightly smaller to allow for any variances since door openings on a screened porch are rarely perfectly square. The doors were almost the correct size but they turned out to be a tiny bit too snug. They needed a small amount taken off on one side so the doors would open/close easily.
My contractor, David, was able to get that done quickly by his crew, but I had to go out of town the very next day so that has delayed the installation. I can't wait to share them in place on the porch sometime very soon. This Before/After has definitely been a long time coming!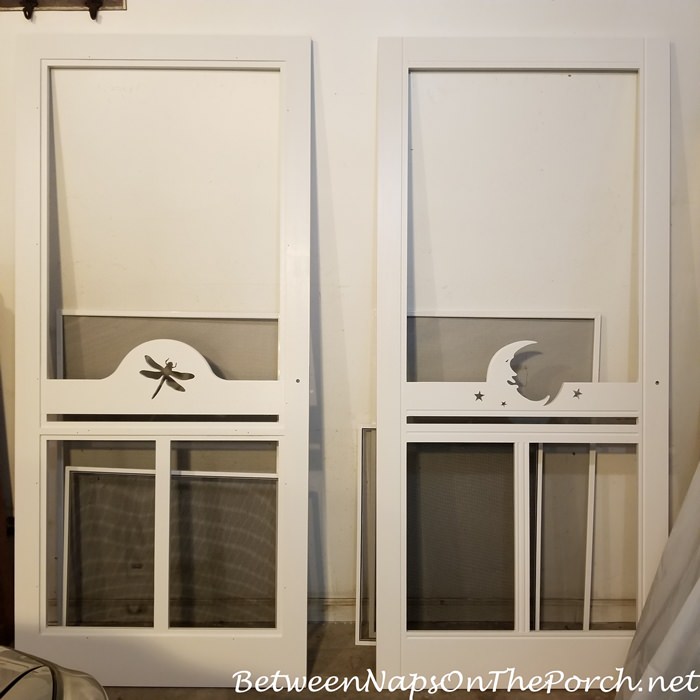 I think I may have convinced David to build me a Little Free Library–at least he hasn't said, no. 🙂 But I think we are probably going to conspire on renovating a bathroom first since that's really what I need to have done the most.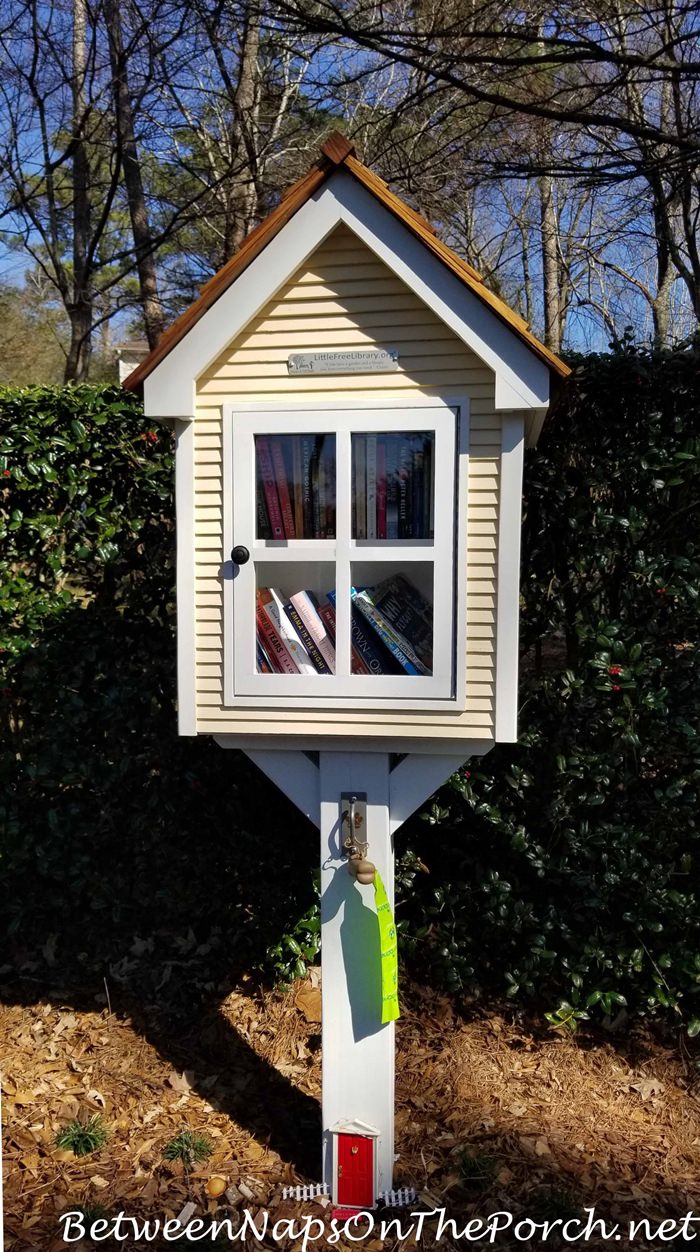 I'm a little anxious about the whole bathroom renovation process, never having done a renovation of that kind before. I need to spend some time online and on Pinterest to get some ideas. For the master bath, I'm torn between two options: 1. A renovation that keeps the walls in place and just updates everything in a beautiful, efficient way, OR, a renovation where a couple of walls get removed and more major things take place–like moving the shower and adding a window–or maybe a few windows. I need to decide just how much I want to spend because as with any renovation, you can really go overboard if you're not careful. At least baths and kitchens are two places where you usually recoup a lot of your renovation expense when it comes time to sell.
Also, I need to decide which bathroom to renovate first–my son's old bathroom, which is the upstairs hall bath, or to go for the more expensive renovation first–the master bath. I lean toward doing the hall bath first just to get my feet wet since it's been a while since I did a renovation of any type.
I will be a little sad to see this baseball wallpaper removed–it was an expensive paper and still looks as nice today as the day it was installed. I plan to keep both bathrooms light, bright, and pretty neutral in color. I may still go with wallpaper again for the walls–I love the look of wallpaper in a bathroom. I hope once I start looking online for ideas, I'll get excited about these two bath renovations. Bathrooms don't excite me the way adding on a screened porch did back in the day.
Do you find bathroom renovations exciting? If you've completed a recent bath renovation, I would love your input on what to consider and what to avoid during this process. Was there something you really wish you had known about going into your bath renovation? Anything you would do differently? One thing I'll need to decide is whether I should keep the tub in the master bath or leave it off and only have a really nice shower. If you've been debating that decision for your own bath renovation, check out this previous post, especially the comments on that post! The comments were so interesting and helpful! You'll find that post here: No Tub for the Master Bath: Good Idea or Regrettable Trend?
I'm looking forward to sharing the screened doors in place soon!
Looking forward to all the wonderful Before and Afters linked for this week's Met Monday!
Pssst: Did you know Between Naps On The Porch is on Instagram? You'll find me on Instagram here: Between Naps On The Porch.
Like to know when a new blog post is up and available to read? Subscribe for email updates, it's free and your email will never be shared. Subscribe for free post updates via email here: Subscribe.
Metamorphosis Monday
Metamorphosis Monday is a party that's all about Before and Afters. Please link up your Before and After projects like DIY projects, room makeovers, craft projects even recipes. Any Before and After is great! Please do not link up Table Settings, save those for our Tablescape Thursday party on Thursday.
If you are participating in Met Monday, please link up using the "permalink" to your MM post and not your general blog address. To get your permalink, click on your post name, then just copy and paste the address that shows up in the address bar at the top of your blog, into the "url" box for InLinkz when prompted.
In order to link up, you'll need to include a link in your MM post back to the party so the other participants will have an opportunity to receive visits from your wonderful blog readers.
NOTE: Please do not link up more than 3 posts from your blog. Also, please include a link back to the part so your readers will find the other participants. Thanks!
This party has ended, click button below for the links to all who participated.
*If a post is sponsored or a product was provided at no charge, it will be stated in post. Some links may be affiliate links and as an Amazon Associate, I may earn from qualifying purchases. *