A few weeks ago I shared this Chuck Pinson Giclee painting that I added above my bed. Not sure how it comes across in the photos but in person it completely transforms the feel of this room. It adds so much beauty and warmth to this space and I love seeing it every time I walk into the room.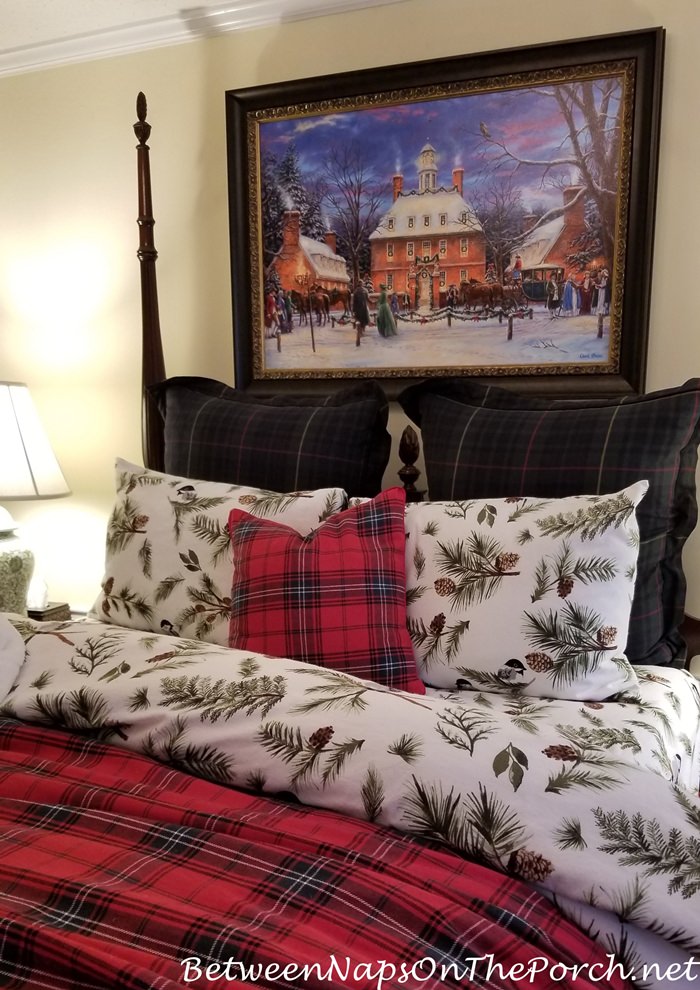 As I mentioned in that previous post, if a painting can do that to a room, maybe it was time I got serious about adding drapes to the windows in this room, something I've been wanting to do for years but somehow just never get around to doing.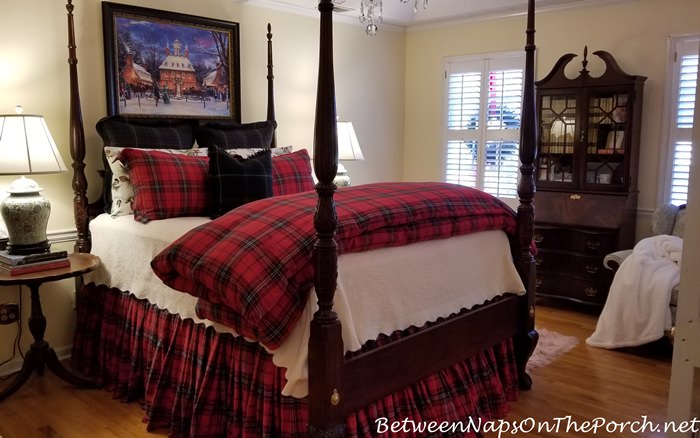 The drapes would also need to work with my spring/summer bedding because I don't want to change them out for the seasons. Ummm, that could be kinda tricky, finding drapes that will work with all my seasonal bedding since they are quite different from each other. (Note: There's a large duvet that's normally across the foot of the bed but I forgot to include it in the photo below. The duvet is in the same Jacobean fabric seen on the standard size shams in the photo below.)
A week or so ago I came across these drapes at West Elm online. The size I needed happened to be on sale, 40% off! Since I have three West Elm stores within a 25-minute drive of me, I decided to buy them knowing I could easily return them if they didn't work out. (Drapes are available in 7 different colors here: Worn Velvet Drapes.)
They arrived a few days ago and I was happy to discover they look darker in person than they did in the ad. It appears they will be perfect with my spring/summer bedding. The style of the fabric is called "Worn Velvet." I love the texture and the antique, old-world feel I get from them–like velvet drapes that have been hanging in an old English cottage for years.
I like how they look with all the fabrics in my summer bedding–as seen above and below.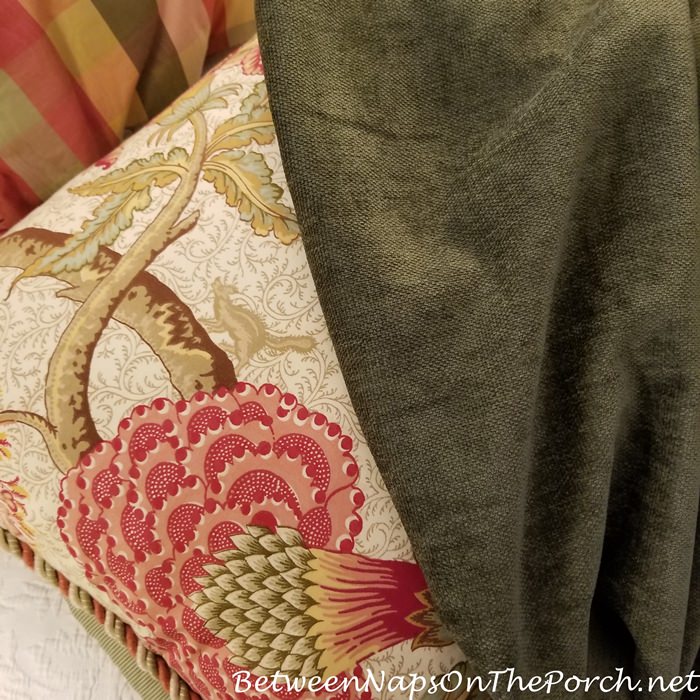 Whenever I try to photograph this red tartan bedding, the green in the fabric comes across almost as a dark blue, but it's really black-green in color. The large Ralph Lauren Euro shams in the back are a mix of dark green, black with the occasional red and gold stripe. The drapes may not be quite as perfect with my winter bedding but I think once they are hanging up on the windows, they will look fine. I should know very soon since the drapery rods I ordered are due to arrive tomorrow. What do you think, will the new "worn velvet" drapes work with this bedding?
These drapes are super heavy. I purchased them with the "blackout" lining and Wow, do they feel substantial–a lot like custom drapery. They would be quite weighty even without the blackout lining! They have a really unique hanging system that looks super easy to use. They shouldn't require any drapery hooks–love that! This photo below is from the West Elm website and you can see how much lighter/brighter they look in the ad than they do in person.
If they work in this room with my fall/winter bedding, I'll be sharing a photo soon of them hanging in place. Keeping my fingers crossed that they do work. As you can see in this photo, I have the wreaths up on my exterior windows. I got those up before I headed out of town for Thanksgiving. I still need to decorate the front porch–hope to work on that this weekend. How is your decorating coming? Are you all finished?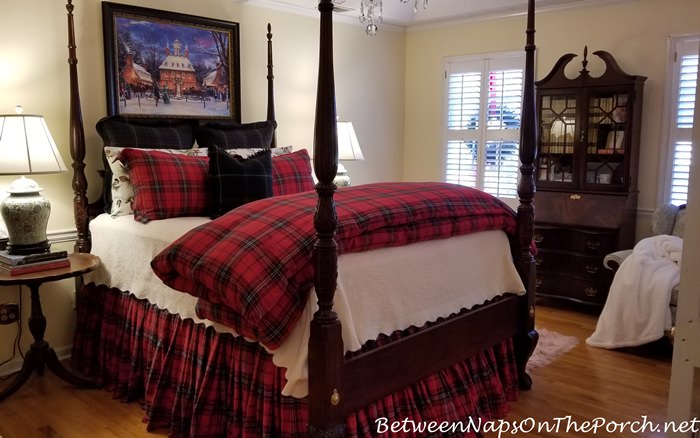 *If a post is sponsored or a product was provided at no charge, it will be stated in post. Some links may be affiliate links and as an Amazon Associate, I may earn from qualifying purchases. *